Second Week on Alphonse Island, report by Wayne Hasaleu (Guide)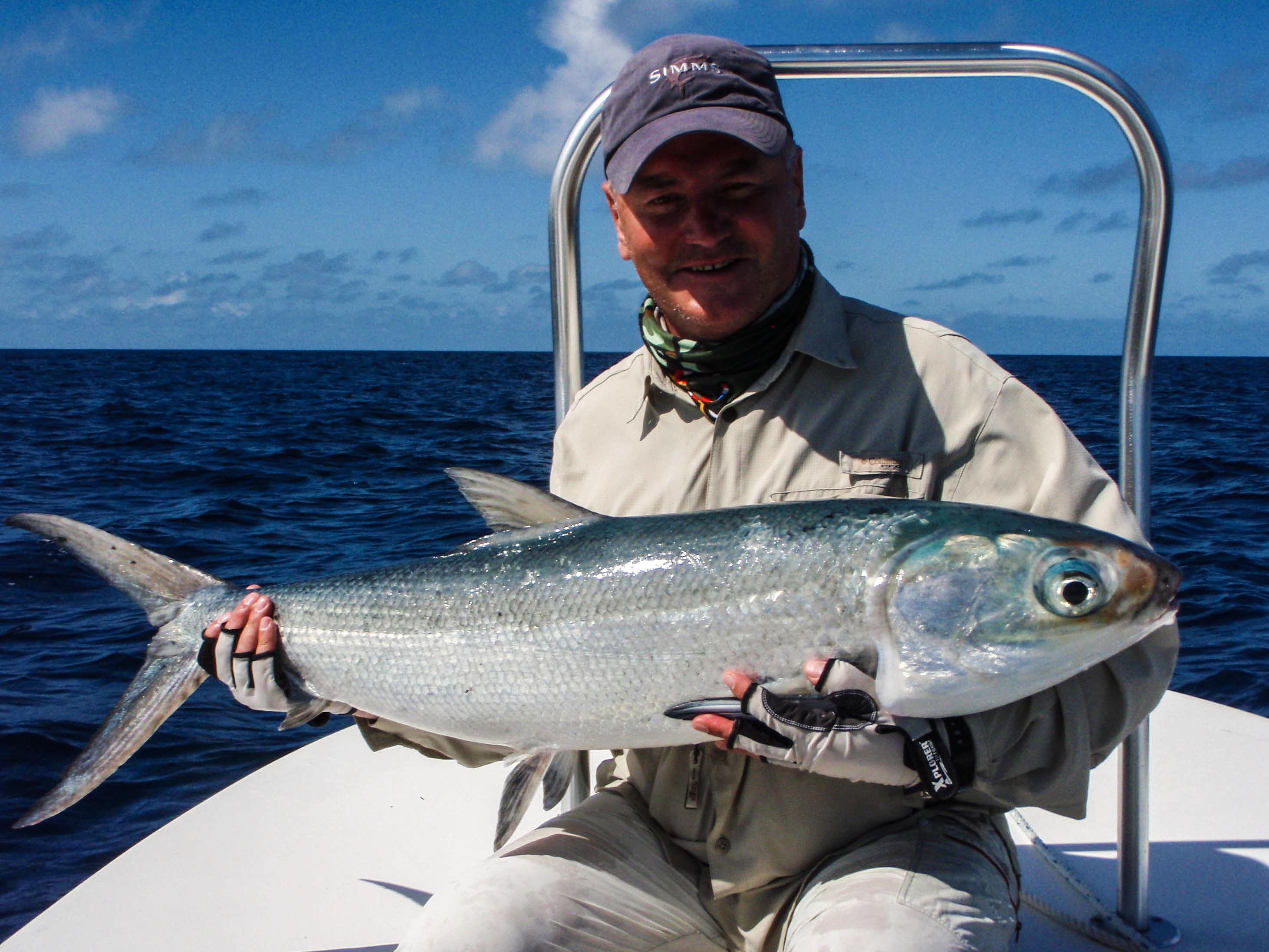 We had a wet and windy start but had a hot and calm finish to the week. We had an eclectic party with a mix of newcomers and repeat visitors from Russia, the USA, England and South Africa . As usual the group were seriously up for it and did not allow the trying conditions to affect their time on the water in any way. Despite the difficult fishing conditions, many sizable bonefish up to 7 lbs were landed along with a number of lovely yellow margin and moustache trigger fish.  As always these clowns of the flat fought extremely hard to try and prevent us from photographing them but a number of anglers succeeded. Most notably, Steve Petit caught a beautiful yellow margin on the hologram flat with Wayne,  caught on a small pink and white crazy Charlie. His wife Betsy landed a feisty moustache after chasing it through a bunch of coral.  Glynn Locke hooked five triggers in a single session and landed three, caught some lovely big bones as well and got a very nice GT in the surf early in the week.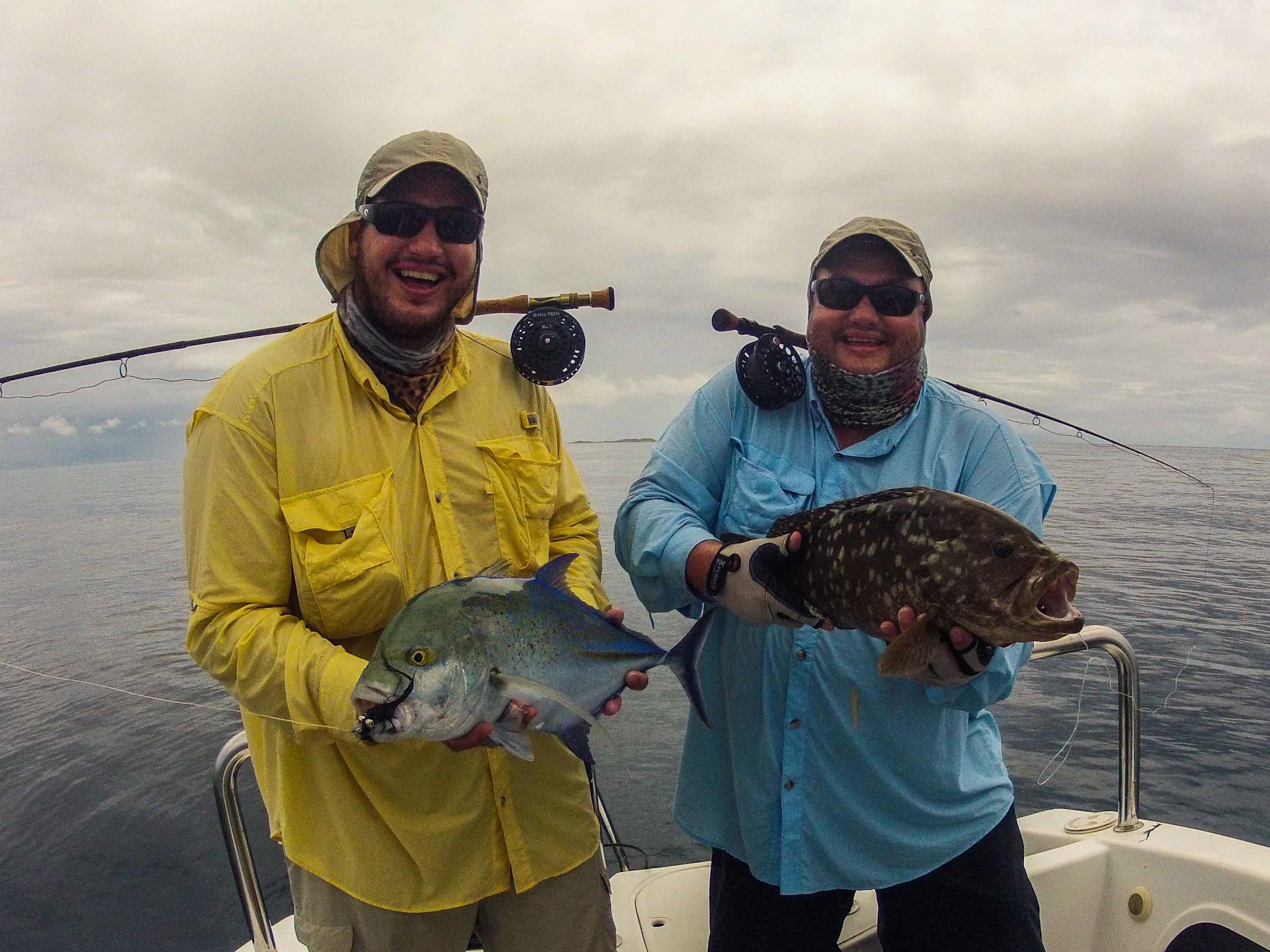 The weather started to improve towards the end of the week and the milkfish turned on. They made a sudden and somewhat surprise appearance close to shore on St François western edge. Vladimir Rybalchenko landed his first milk of the season and it was a monster, weighing close to 20 kgs. This big fish jumped only once, preferring to bore down deep repeatedly like a big tuna. Steve landed another superb fish of about 12 kgs after numerous fabulous jumps . His rod broke early in the fight and his enterprising guide, Serge, attempted to repair it with tape and a maker pen. This temporary fix enabled Steve to fight the fish to the boat after another half and hour whereupon the rod broke again.  This time the rod was un-repairable the fish had to be hand lined to the net. Henry Strez fought a particularly strong 25 lber to a standstill only to have the fly pull out at the net. Early in the fight his fish did 7 spectacular jumps.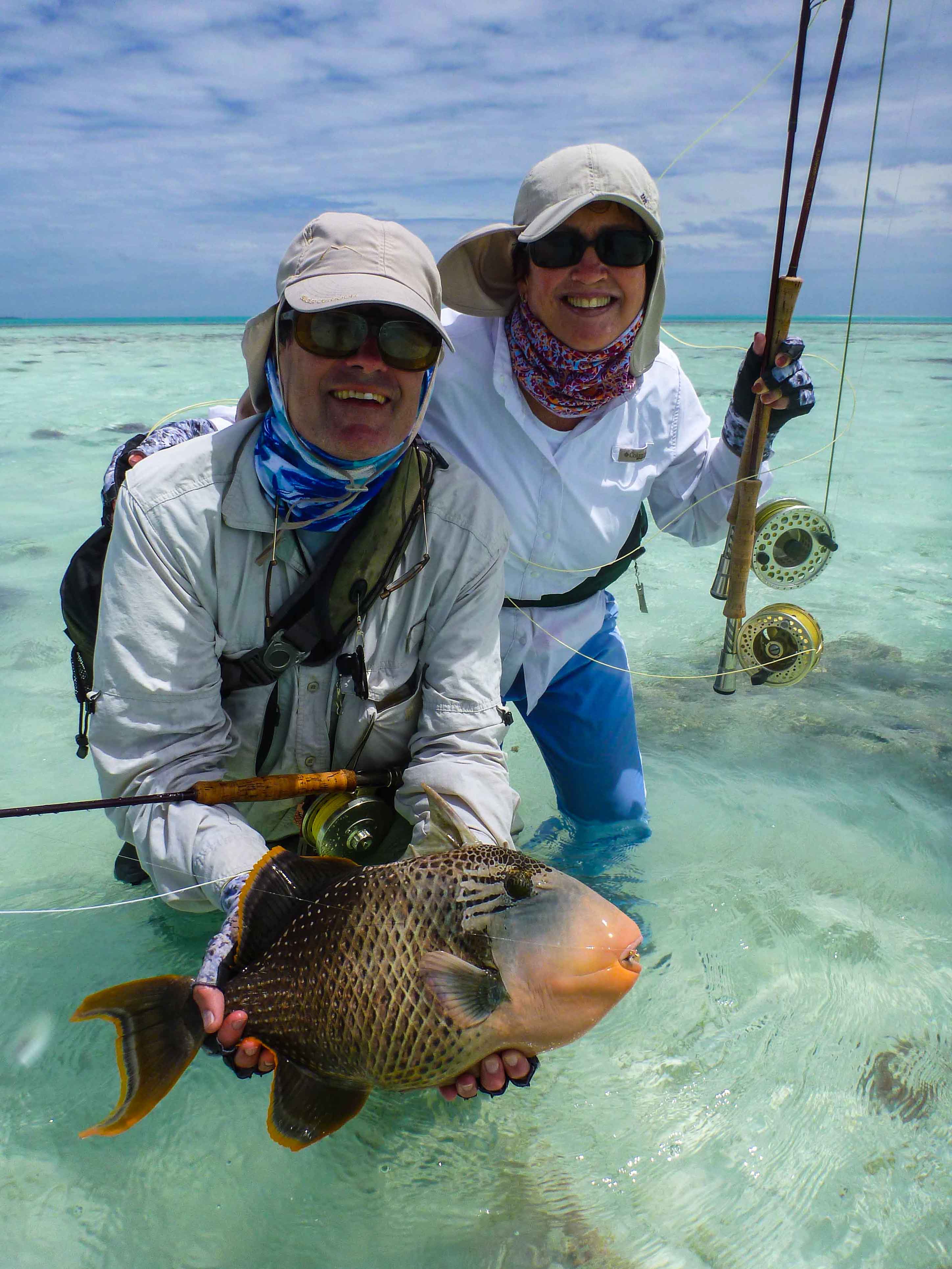 The GT's are back on the flats and in a single days fishing one boat had shots at 18 individual fish. Vladimir hooked an enormous GT on one of James Christmases NYAP poppers (Not Your Average Popper) on his last cast of the week in the Nirvana channel. It broke off on coral shortly afterward but left both he and his guide Scott totally in awe. Our permit fishery is growing steadily and we had lots of great shots this week but unfortunately none where landed.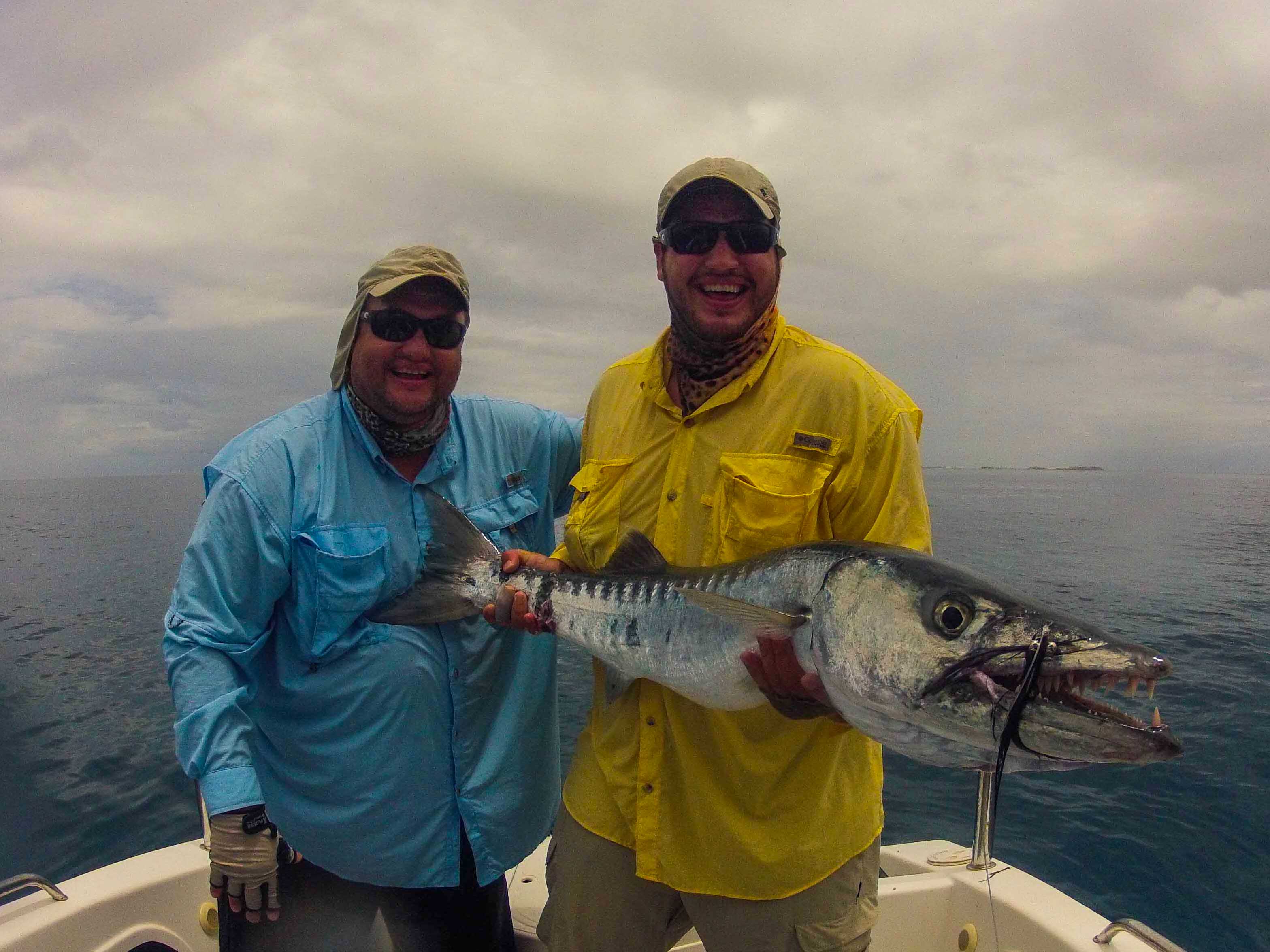 The bluewater fly fishing is making  a serious comeback this season and we now have two bluewater boats offering bluewater fly fishing. Both types of fishing are producing great results with Danie and Gregg from SA catching some lovely species while dredging with Devan on Manta. They caught dogtooth tuna, jobfish, big bluefin trevally and a very nice barracuda of 20 kgs. The sailfish season is just kicking into gear and Yves and Jeff on Bijoutier are the go-to-it team at getting sailies in the spread for our anglers to cast at.  A number of fish have been hooked but unfortunately none landed this week.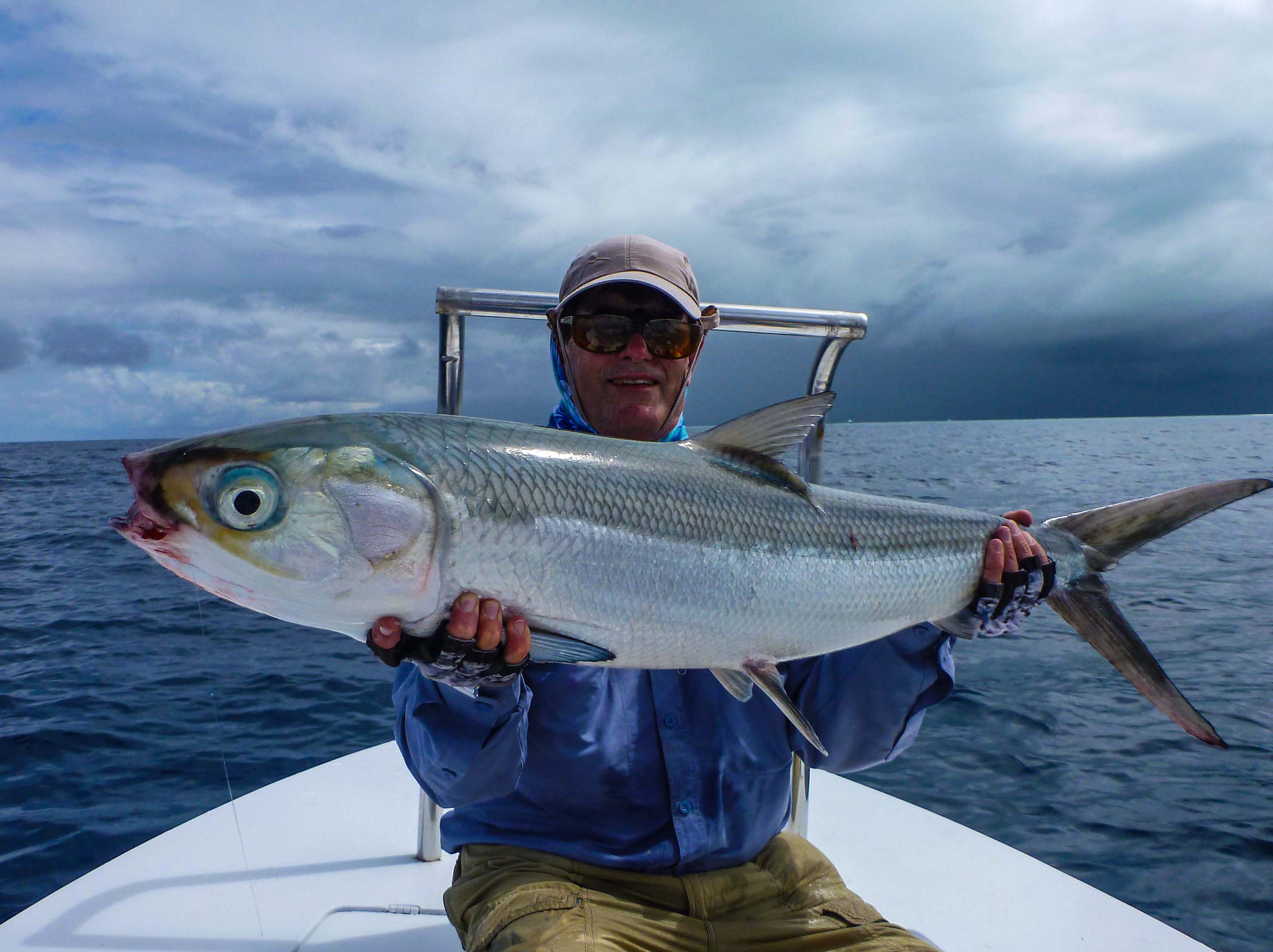 From the Alphonse team tight lines and we hope you pay us a visit so that we can share our truly magnificent fishery with you this season.
If you would like more information about our hosted week or any of the other space, please contact Peter McLeod or Charlotte Chilcott or call +44 (0)1980 847389
The Alphonse reports will be updated on the blog weekly so please follow the seasons reports.