Alphonse Island Fishing News 28 October – 4 November 2017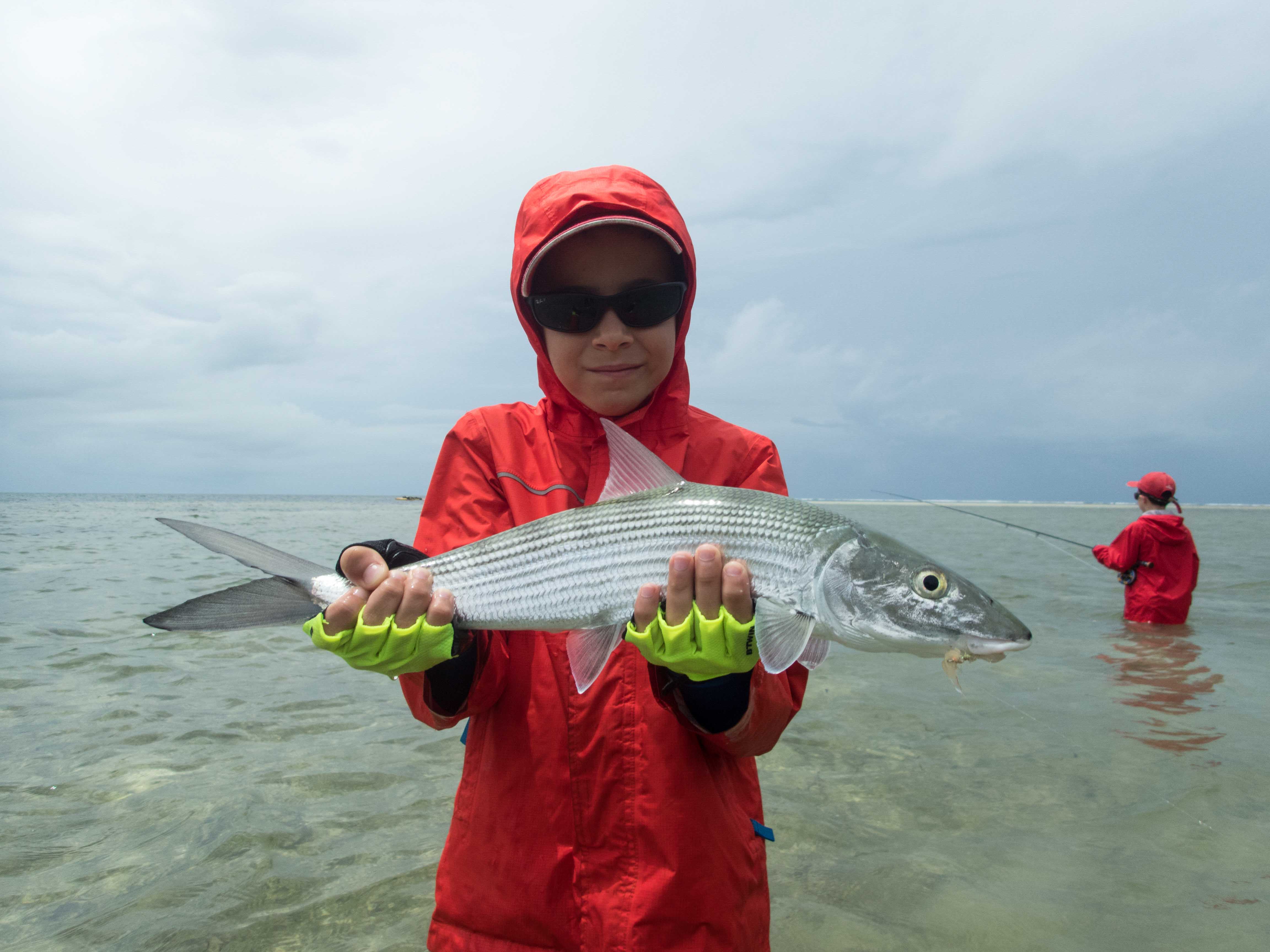 Alphonse Island in Seychelles consistently produces great fishing and it is the number of species there for anglers to target that set it apart. It's always a pleasure sharing the water with returning fisherman, but even better making new friends on the water. Challenging conditions and low light made it difficult to reach every goal, but with such a diverse fishery, and a group of eight-experienced fisherman the results spoke for themselves.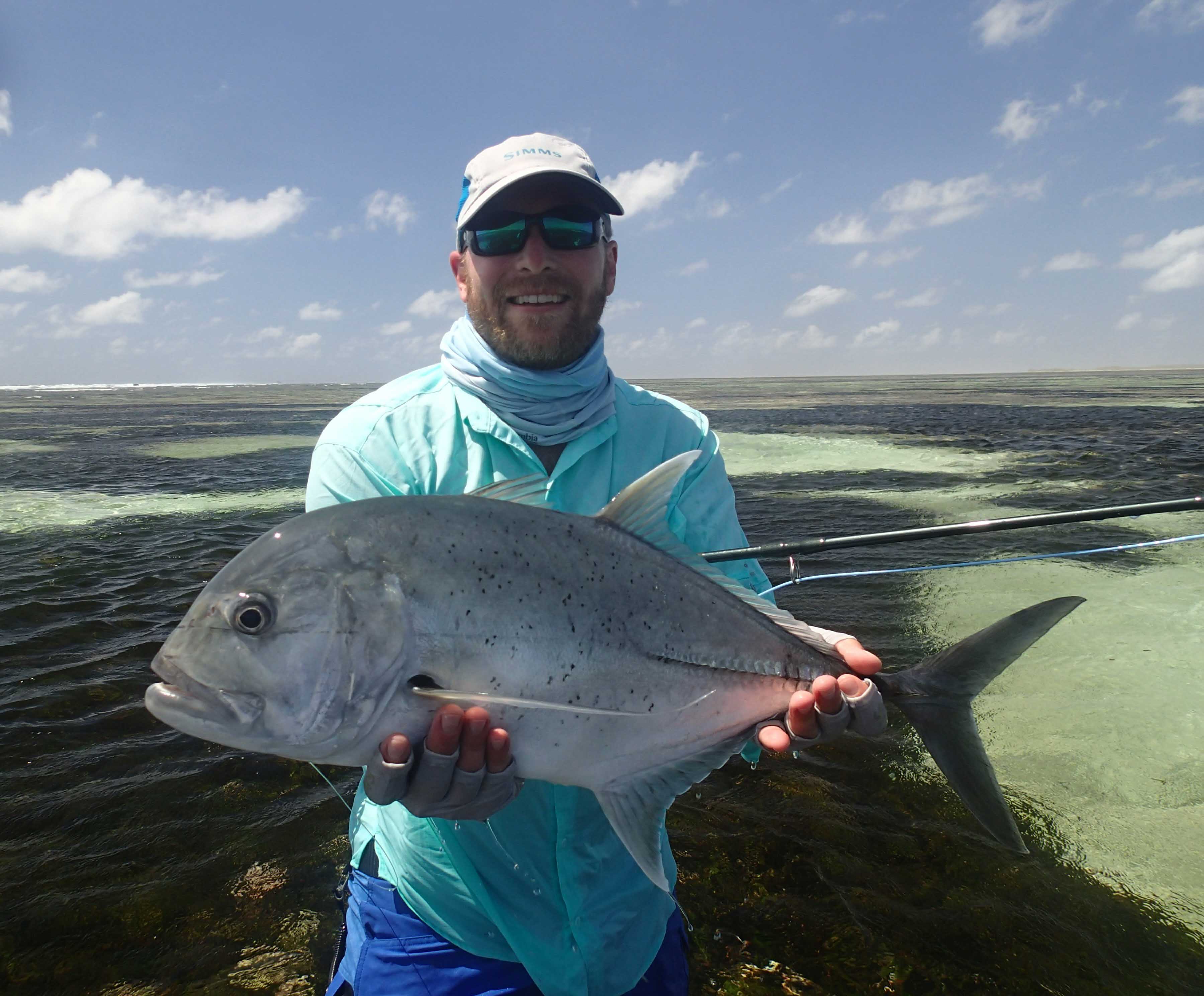 Richard Park landed the biggest Bonefish of the week at 67cm. Denis Laptev managed a "Bills & Bones Slam" and a perfect Moustache Triggerfish. Peter Pawlick rang the fisherman's bell almost every night celebrating "Flats Slams" and GT's.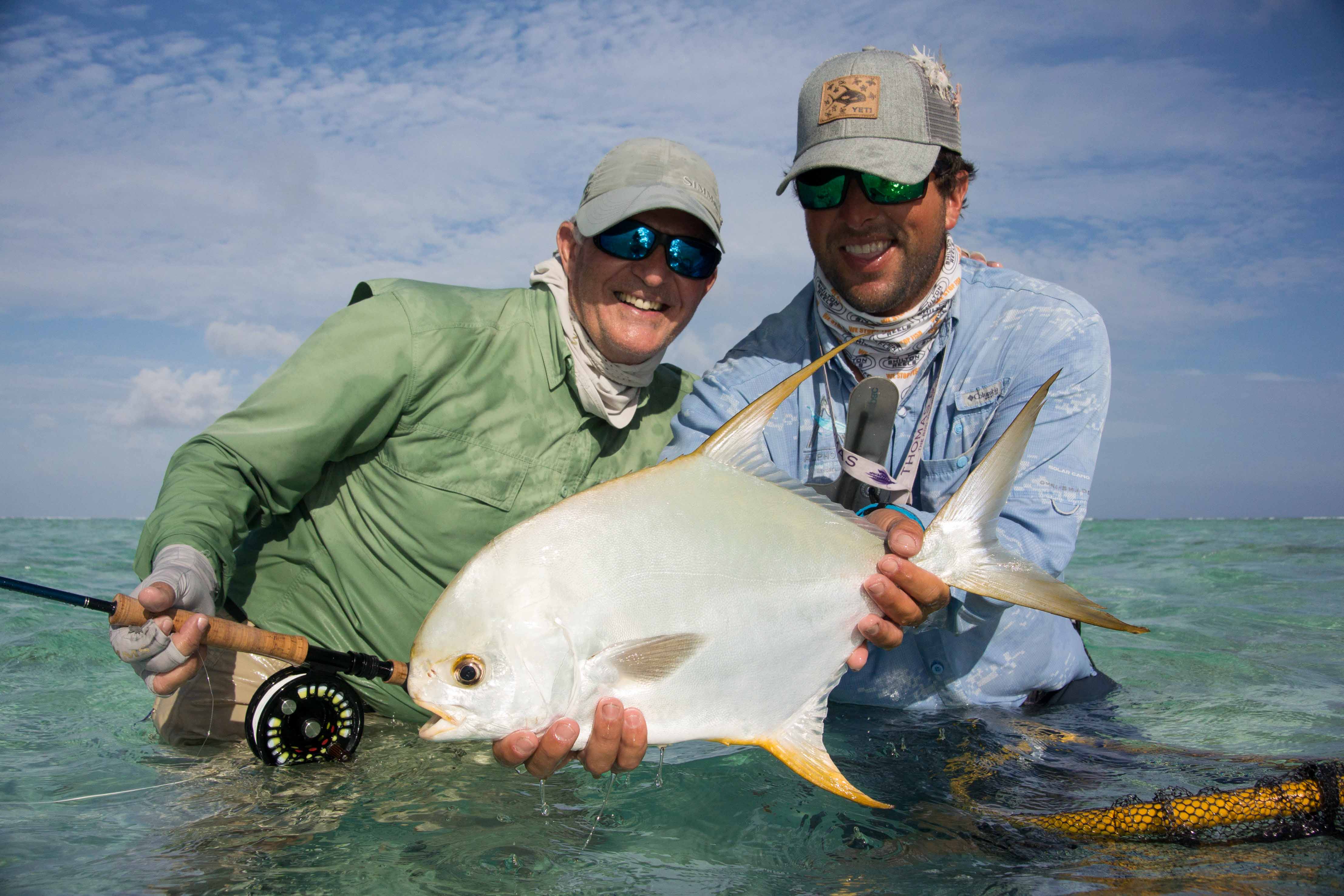 The holy grail of fly-fishing couldn't have gone to a better person. Tim Dykman raising the mark and joining the Permit Club of Alphonse Fishing Co.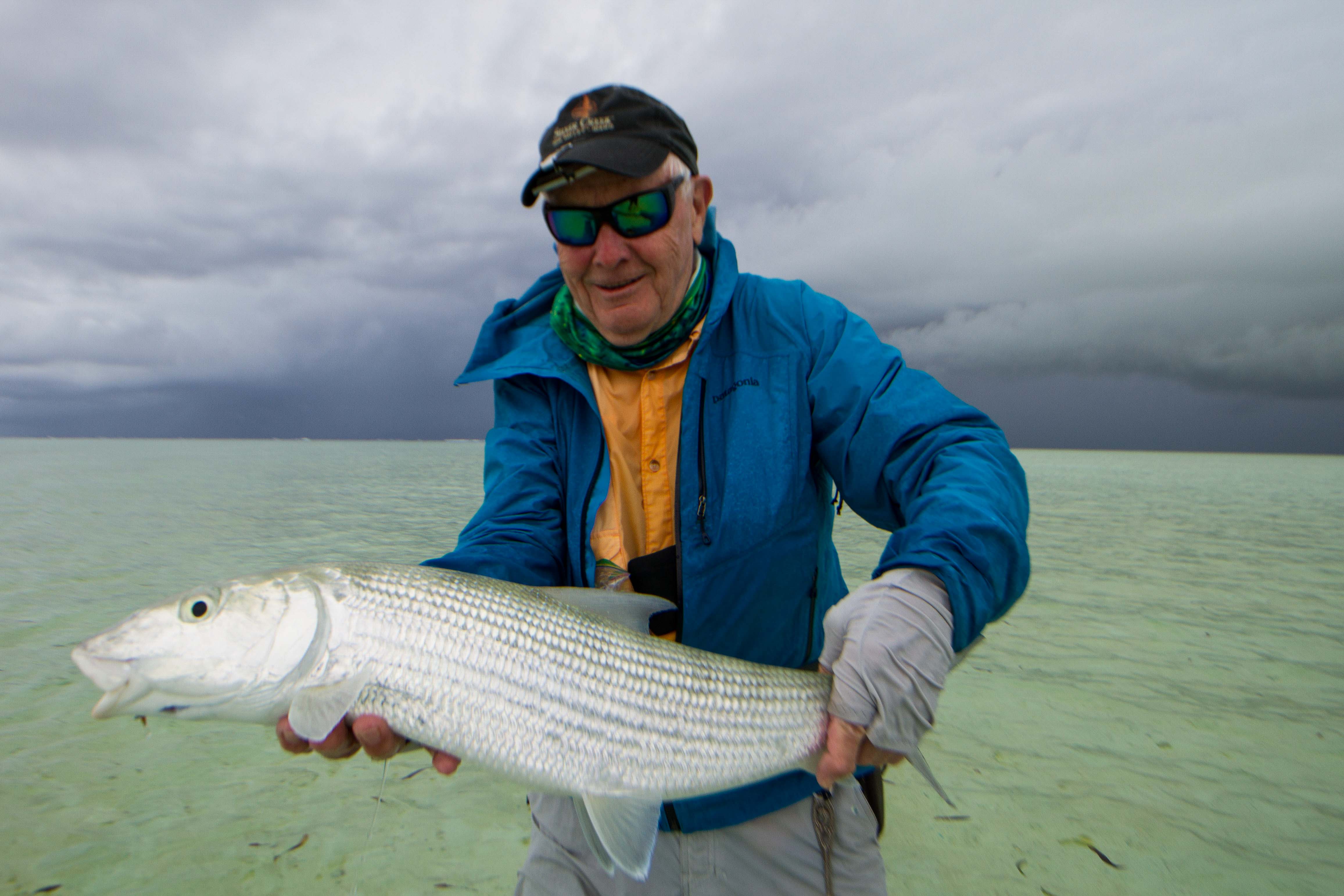 David Leaf was the main contributor to the bonefish numbers and with a group total of 238 bonefish we can comfortably say that the fish were hungry.
Bonefish – 238,  GT – 3,  Yellow Margin Triggerfish – 2,  Mustache Triggerfish – 2,  Sailfish – 2
Indo-Pacific Permit – 1
If you would like more information please contact Charlotte Chilcott or Peter McLeod or call us on ++44 1980 847389. Alternatively click HERE if you would like us to contact you.
ALPHONSE AVAILABILITY
9th – 16th December 2017
16th – 23rd December 2017
23rd – 30th December 2017
6th – 13th January 2018
20th – 27th January 2018
28th April – 5th May 2018
COSMOLEDO AVAILABILITY
12th – 19th Apr – 3 rods
ASTIVE AVAILABILITY
26th February to 5th March – 2 rods
5th – 12th March – 2 rods
26th March – 2nd April – 6 rods
9th – 16th April – 6 rods