A'mani's season in the Indian Ocean started with a very definite emphasis on permit. Now in her second season, MV A'mani remains an extremely cost effective option for groups of friends, families and couples. Chartering A'mani allows you to fish Poivre along with the many sand cays and small atolls that make up the Amirantes archipelago.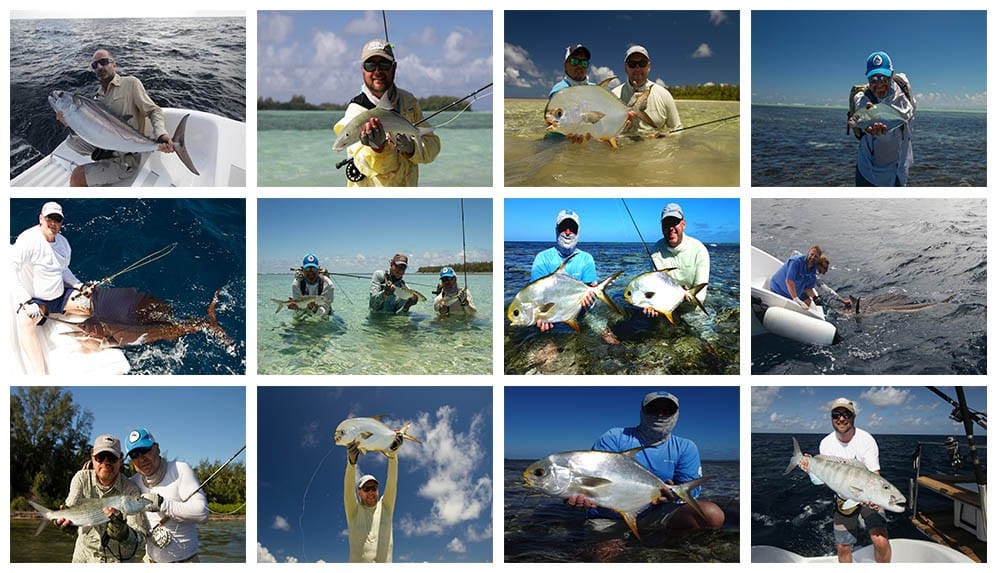 For the current season (2017/2018 ) the cost is US$3,350 per day for four people, US$3,750 per day for five and US$4,150 per day for six.  The internal flights are US$750 per person. For a group of four, on a seven day charter, that is US$6,613 per person.
For next season (2018/2019) the cost is US$3,585 per day for four people, US$4,013 per day for five and US$4,441 per day for six.  The internal flights will be US$785 per person. For a group of four, on a seven day charter, that is US$7,059 per person.
A conservation fee of US$25 per day for anglers and US$10 per day for leisure guests will appy for both seasons. The cost includes the use of tackle, water, tea and coffee plus two soft drinks per person per day.
A'Mani in the Amirantes News 21 – 27 October 2017 – The season begins with three permit
The first week of the A'Mani Amirantes season kicked off in true turn of the season conditions, our group of eager anglers spent their first day on St Francois Island and managed to land numerous bonefish along with a 65cm GT, landed by Mark Jensen before heading on to visit a few more of the Amirante Islands. The anglers made the most of the fading light after a long day out on the flats when George Efstrtiou and Rob Le Suer landed two sailfish around Alphonse, completing two "Bills and Bones Slams" for the day. From there, they made the 50 nautical mile journey across to various other smaller islands before ending up at Poivre Island for the rest of the week. The Indo-Pacific permit seemed to be showing up, with lots of conversation over the bug numbers of fish seen throughout the week. While three permit where landed by Mark, Rob and George there was no shortage of shots made daily. The GT's were making a regular appearance especially around the channels. Le Suer and Craig Jensen took advantage of GTs feeding on big shoals of scad and both ticked the box with a Poivre GT. The bluewater fishing around Poivre seem to hold its consistency, even though the large numbers of tuna seemed to be holding off the ledge. Craig and Mark Jensen ended off the trip by landing a sailfish each on fly, putting an end to a wonderful week with four great friends.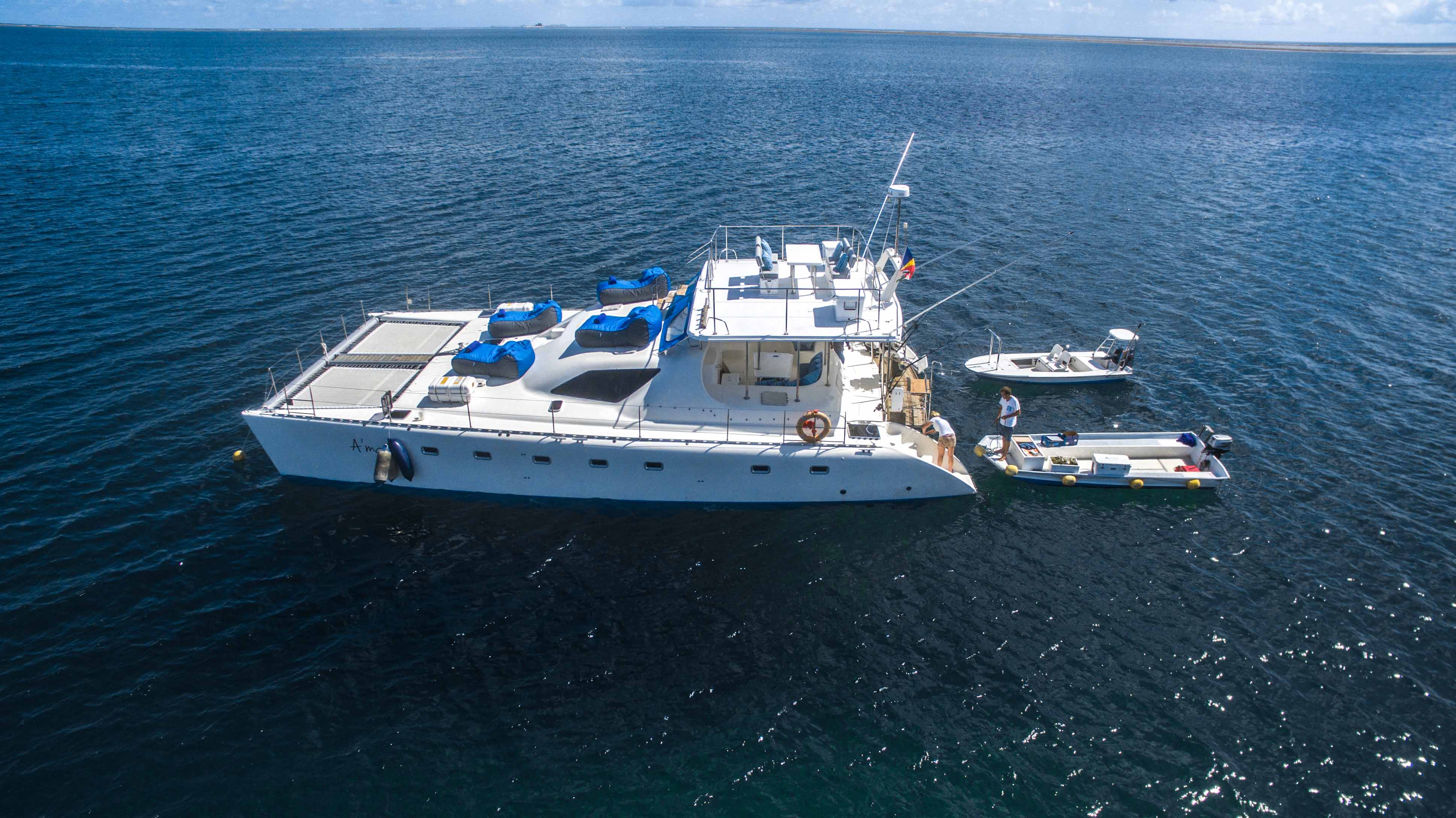 A'Mani in the Amirantes News 8 – 15 November 2017  – another three permit
The second week of the 2017/2018 Amirantes season kicked off with five very dedicated anglers, whose sole focus was on catching the holy grail of fly fishing, the Indo-Pacific permit. In true Poivre fashion it was only minutes into day one and already multiple shots were had at permit feeding on rays. Following in Alphonse's footsteps the option of poling a skiff way up into skinny water has added a great option for higher water levels.  Moving through the super calm and crystal clear lagoon while looking for these majestic creatures in such a picturesque setting only seen in agazines. While permit where being permit, which is inconsistently difficult, Matvey Ivanov, a very seasoned angler throughout various aspects of angling hooked into a powerful Indo-Pacific permit and unfortunately pulled the hook after a lengthy fight. This seemed to be the order of the week as numerous permit managed to get themselves unhooked in various ways, resulting in three permit landed along with a bunch of bonefish and one sailfish for the week. The highlight of the week would have to be Matvey and Alexander's moment when they landed a double up on permit. A feat that has rarely been achieved and being Alexander's first Indo-Pacific permit made the moment even more special.
For more details and availability please contact Charlotte Chilcott or Peter McLeod. Alternatively call the office on to +44(0)1980 847389 for more details. More details about A'mani are online HERE.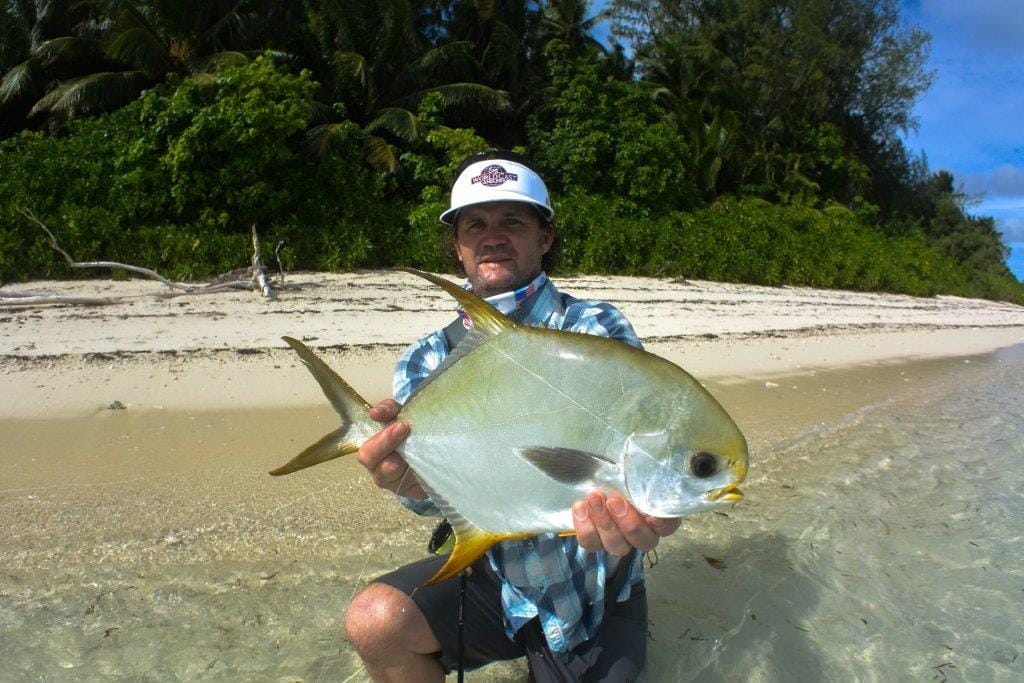 .