We would like to thank Cameron White for his trip report on his first saltwater fly fishing experience at Andros South in the Bahamas at the age of 14.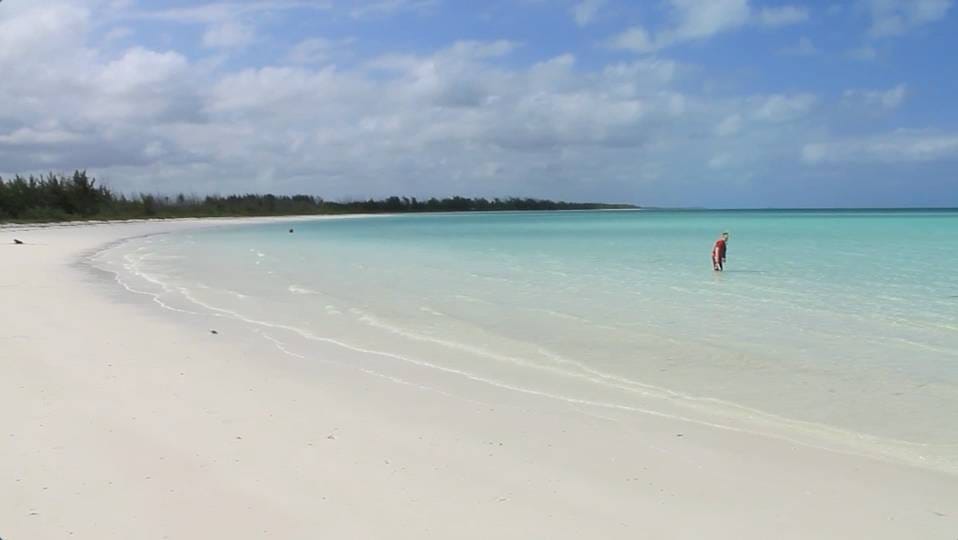 As I slogged through the cold Lent term at school, I dreamed of fighting my first bonefish and the rod bending with the strength of the fish. Dream was to become reality as, over Easter, my father took me on my first saltwater fly fishing trip. Our destination was Andros South Lodge which is located on the coast of South Andros, the largest island in the Bahamas. I first caught a view of the beauty of the island as our small charter plane came in to land at Congo Town airstrip. Although the island is 100 miles long and 20 miles wide it is very sparsely populated, as it only has 2500 inhabitants. Each day that we fished we explored the island's vast number of creeks and flats, and never once saw another boat, or even another human being, during the day. The island is beautiful even now as the vast majority of it hasn't been touched by man. Above all, it is full of fish.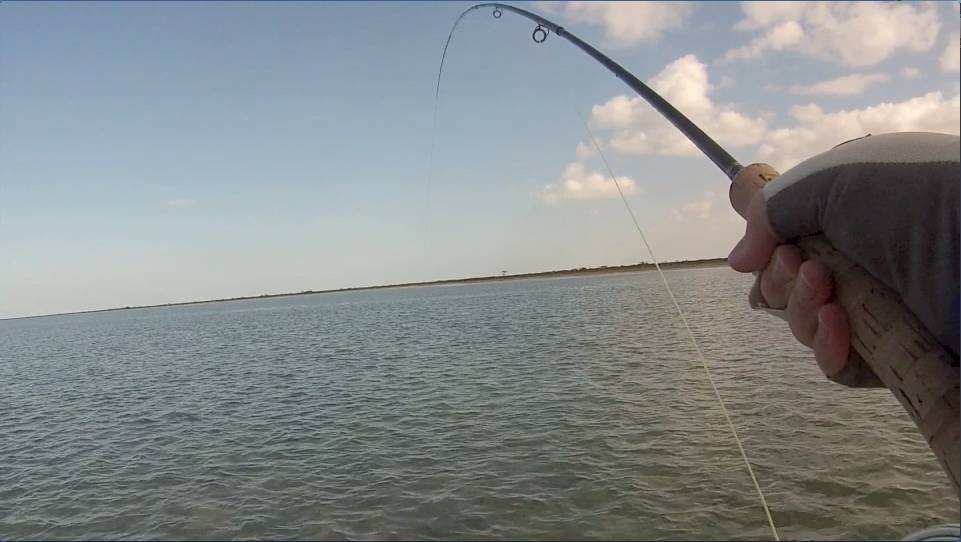 I had yet to understand the strength of even the smallest bonefish, as so far I had only ever fished for trout. I was not disappointed! The first bonefish that I caught took the line straight out to the backing and left me with a hurt finger as I thought (mistakenly) that I could control the fish with my hand on the reel. I learned the hard way that you couldn't do that! During our stay I landed many bonefish up to 6.5 lbs, which was fantastic fun, but also caught many other species such as barracuda, jacks and snapper! So there was plenty of variety! Every day we saw, and sometimes had a cast to, double-figure bonefish – so there are some real whoppers out there.
The lodge was close to a stunning beach and everyone there was really friendly. The evening started with appetisers and drinks in the Tikki hut on the beach, and then continued into the dining room for some delicious Bahamian food and plenty of good fishing banter! As the other fishermen were mainly Americans we were sometimes left listening to another language as they discussed College Football, but we soon learned the language and managed to understand most of what they were saying (never to support the Florida Gulf Coast team!).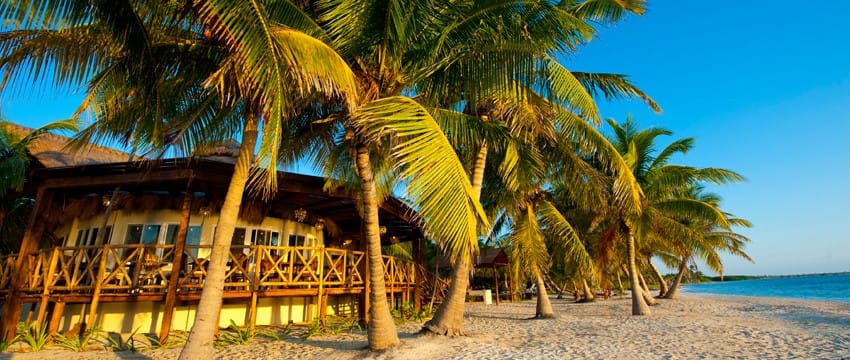 This was a great first saltwater fly fishing experience and there was nothing more satisfying for me than the fact that I had caught more (and bigger!) fish than my father. I hope this doesn't mean that he won't want to invite me again!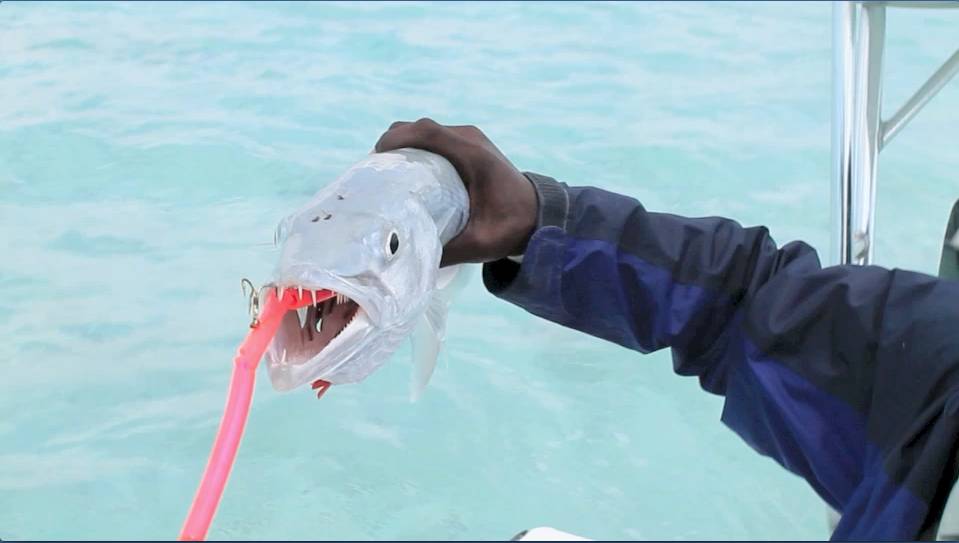 For more information on fishing at Andros South or elsewhere in the Bahamas please
contact us.