"Something the whole of angling can agree on"
ANLRS, the Anglers National Line Recycling Scheme. What is it all abou? Recycling is part of all our daily lives and the benefits of preventing line ending up in landfill or being incinerated are obvious. As anglers, we treasure the environments that we fish in and the wildlife found around them, so line recycling demonstrates the responsibility of the angling community towards the issue of unwanted or lost line to the public.
Set up in 2016, this initiative to recycle angling line in whatever form that takes has collected just shy of 7 million meters of line to be recycled. Primarily focused on conventional angling line, ghost nets etc, they are happy to take fly lines, spools as well as tippet and leader. We will have ANLRS pipe bins on our beats.
Below their most recent newsletter and much more information, including on how you can be involved, is available on their website – www.anglers-nlrs.co.uk.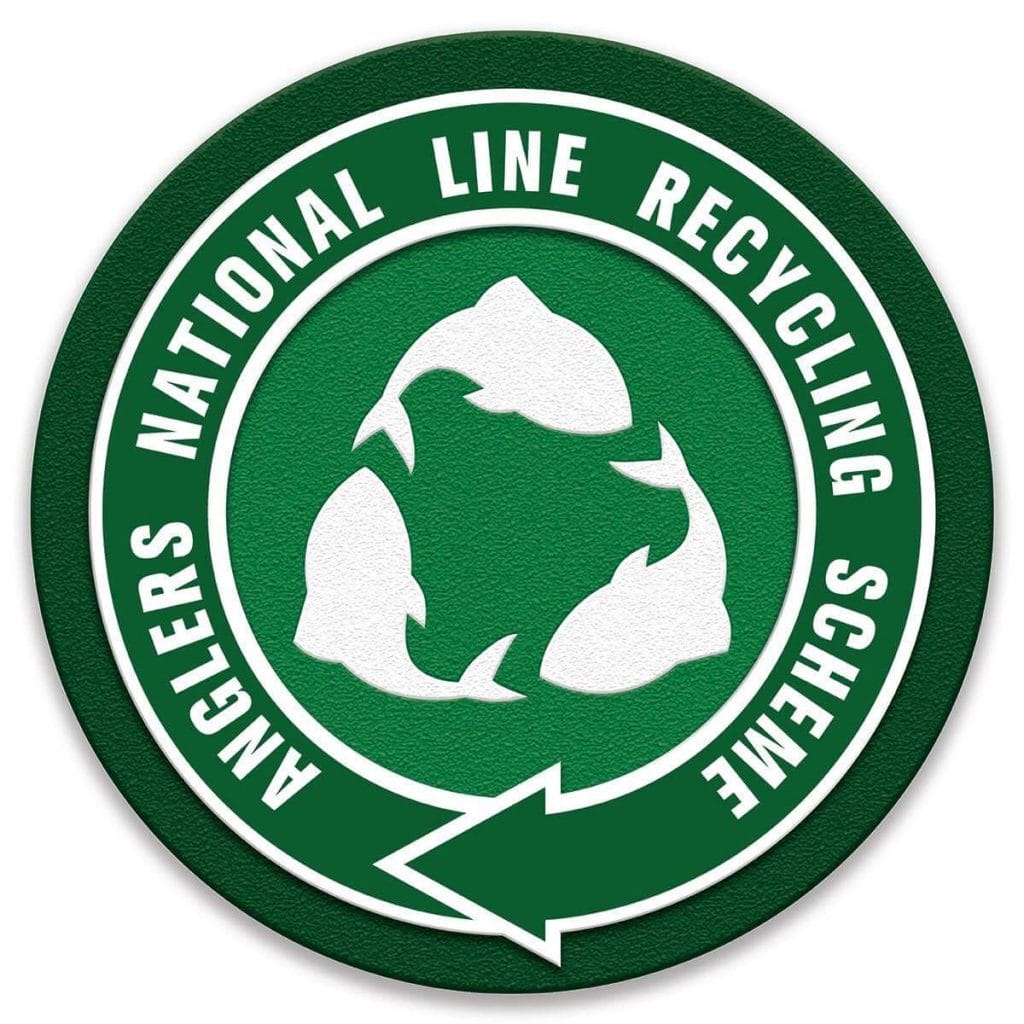 Hello Everyone
We thought we would drop you a quick update on the scheme and where we are today.
Firstly, it has been a very strange year for us all and we hope that your shops, fisheries and other businesses are coping with the challenges that have been thrown at us in these unprecedented times. From what we hear it sounds like the angling sector has bounced back post lock down and there are plenty of anglers on the bankside, afloat or on the coast. Added to this it seems that a good number of new anglers or ones that have had a break from fishing, have got out there again so that is a huge positive.
With this in mind it is a great opportunity for all ANLRS supporters to help spread the word about the scheme to new or returning anglers so that we can help educate anglers that there is a viable route for the recycling of all fishing lines and also the plastic spools that the line is supplied on.

The three of us that lead the scheme, along with several others that offer their specific support and skills, have been delighted with how the scheme has been accepted by so many businesses in the sector and even beyond angling. Since the scheme started in late March 2018, we now have bins in
315 tackle shops, over 175 on fisheries along with bins at various marine reserves, RSPCA centres and several Coastal marine aquariums. We also have working projects with beach clean groups in Cornwall and Wales where they will be returning any lines, they have found during their clean ups, so that it is recycled.
From these sources above we have now collected in excess of 6.85 million metres of line, which is enough to reach from London to Chicago, along with around 400kg of plastic spools. Much of this year's collections are soon heading to our recycling partner, The Maltings Organic Treatment Ltd,
where it will be recycled and used by ReWorked to make a wide range of products that are fully recyclable again in the future.
In addition to the mainland UK scheme we now have coordinators in Northern Ireland, Ireland and also now in Belgium so the scheme is steadily spreading as people learn about the potential for the angling industry to make a difference.
Between these three there are nearly 90 shops and fisheries that have signed up and we are expecting the first returns from them in the coming months. In mainland Europe we have partnered with Plastix in Denmark, who are specialist recyclers, and are happy to take any line and spools that are collected.
Recently we have taken delivery of the first ANLRS pipe bins that will soon be available for purchase, at cost, from our online shop that has just been launched in the last couple of weeks. These came about after a conversation at the Carp Society Show whilst chatting to Ian Duckitt, from Merko Led Lighting, who happens to also run a build materials company, He has sourced the components and constructs the pipes for us and they come with all stickers and pipe brackets so all you need is a wall or post to mount them on. The first of these have been installed on two popular sea fishing sites at
Shoreham and Newhaven Ports in Sussex.
We now have small range of tackle box, car windscreen stickers and merchandise that is available via the website www.anglers-nlrs.co.uk/shop but we will also be delighted if any shops or fisheries out there want to
purchase some at a reduced rate and then retail them via your outlets. It will not make you millions, but it will help fund the scheme and spread the word.
We are also looking for some volunteer shops to run trials of the line return
envelopes in the coming months so if you are interested in this or the
merchandise retail then please drop us an email using the address below.
It has been a busy couple of years and huge strides have been made with the scheme and to think all of this has been done by volunteers that have taken nothing for their time and efforts. We include everyone of you that have received this newsletter as a volunteer because without your efforts in
supplying bins, talking to anglers and returning boxfuls of line and spools to us then none of the above would have been remotely possible.
If you have any line in your bins that needs returning please send it to ANLRS, c/o Tools & Tackle, 11 Bridge Street, Newhaven BN9 9PH so that we can reach over 7 million metres before the winter arrives.
As always if you have any questions or ideas for the scheme please get in contact via email or give us a call on the number below.
A massive thanks to you all for your efforts and we look forward to seeing the scheme expand in the coming years. Let's hope that within the next few years recycling your old fishing line is what every angler considers to be the 'norm'.
Kindest regards and best wishes for the rest of 2020
Viv, Steve & Paul
ANLRS Coordinators
Email [email protected]
Telephone 07843 306661
Web www.anglers-nlrs.co.uk