Fishing estancia laguna verde, Argentina. Jurassic Lake.
Estancia Laguna Verde 2017 season opening report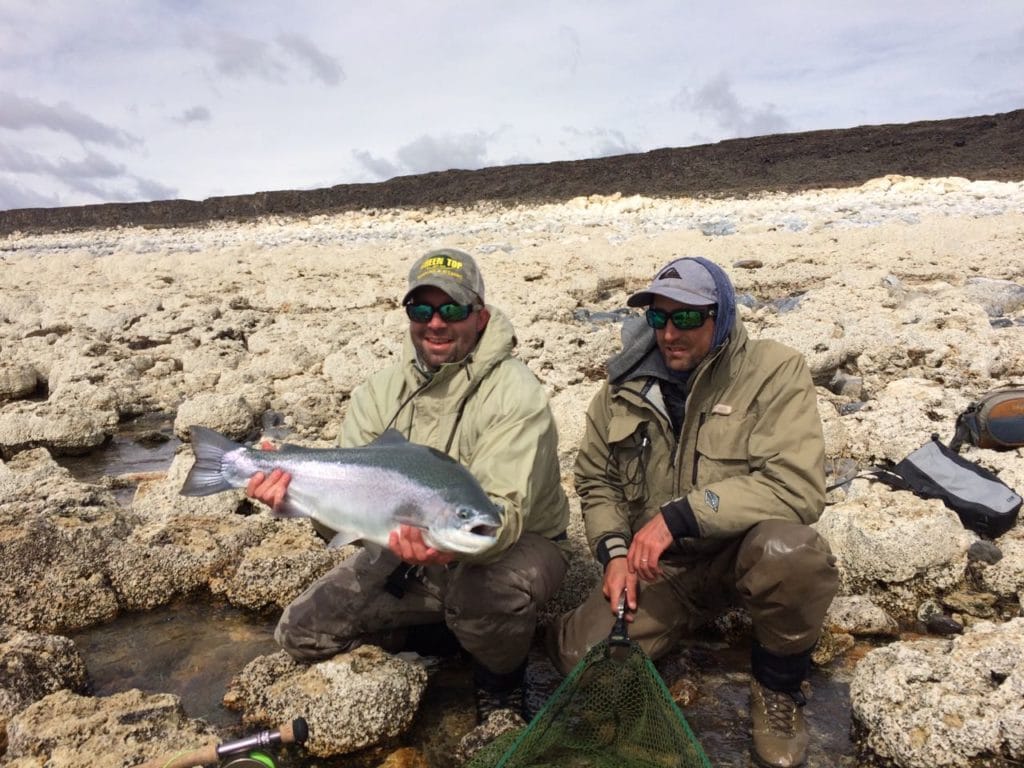 Weather conditions:
The season started with excellent weather conditions, but after the first two weeks into the season, conditions became colder with high winds. Aproaching the last week of november, it improved a lot with very warm temperatures and really low winds, with 4 days of amazing conditions.
Top 5 Flies:
Pheasant tail BH
BH Prince Nymph.
Chernovyl ant (black, black/orange bottom foam layer or tan bottom foam layer)
Scud (green)
Cooper John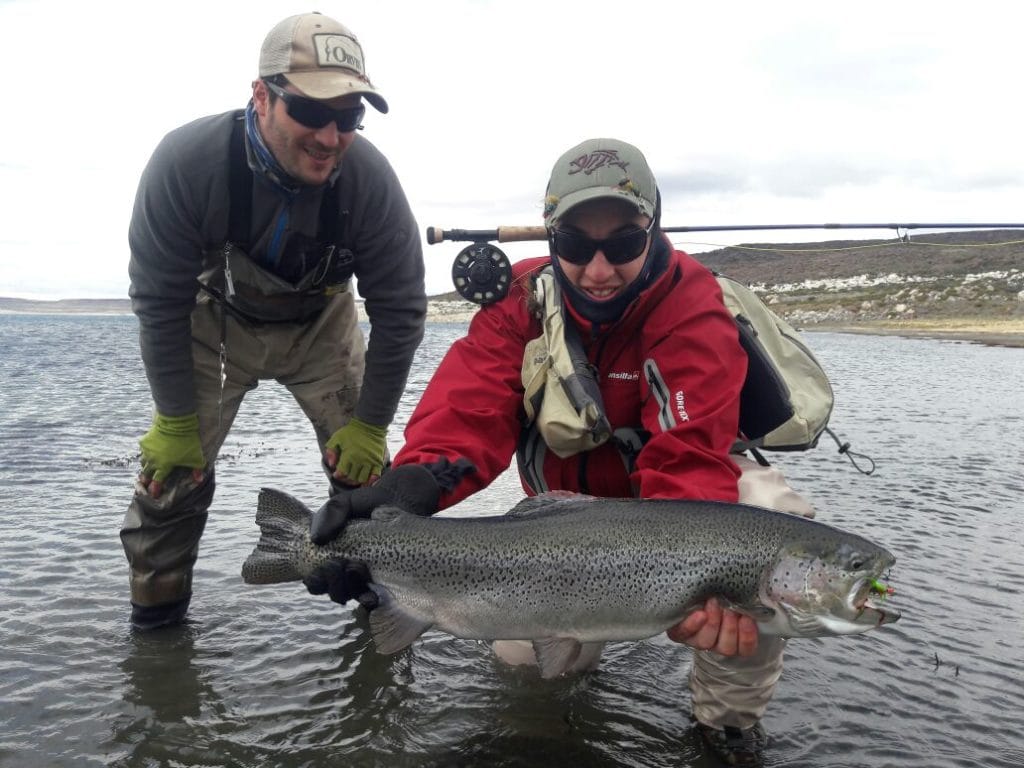 FISHING:
With low precipitation of snow in the winter, Moro creek did not run mostly, but the chained lakes, especially Potrero, Ocho, Horseshoe and Verde have been fishing excellent, with catches above average, Potrero and Ocho in particular with several fish going into double figures.Barrancoso river has been fishing in top condition througout the start of the season, in all sections. As a early season classic, the River Walk program is among the favorite.
Barrancoso river:
Running low and clear in the first days of november, then till the end of the week began to run higher and little milky, but fishing very well, with good surface activity because of higher temperatures.
Moro creek:
Due to lack of snowfall, only run briefly in the upper stretches.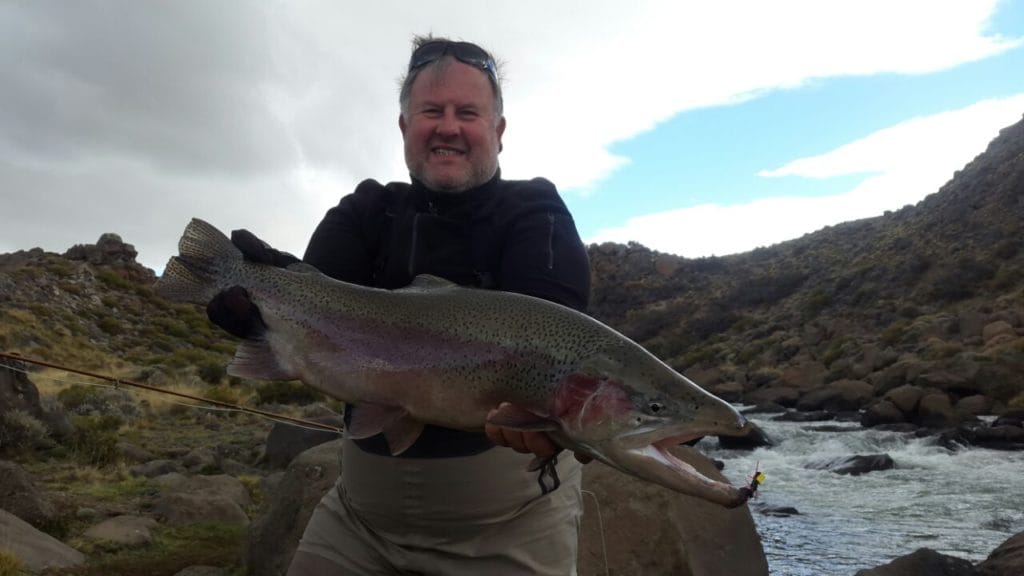 Verde lake:
Fishing very nice, especially in the opposite side from the lodge, where Moro creek west arm, pours its waters into the lake. Good browns and brookies gorging there on eggs from some of the rainbows in spawning conditions still.
Potrero lake:
Fishing excellent, with excellent catches many reaching over 10 lbs, with a few reaching 15 pounds.
Horseshoe lake:
Fishing very good at the moment.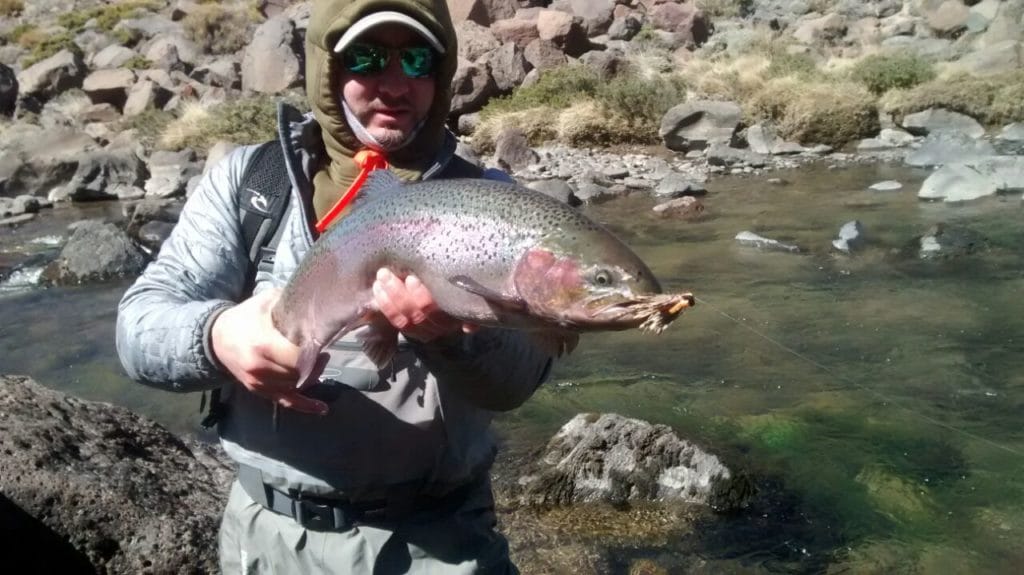 Potrero Chico lake:
Fishing not good at the moment. Usually fishes better later in the season, as the summer progresses.
Ocho lake:
Fishing in top form. Due to its clarity lots of sight fishing with big dries and mouse patterns.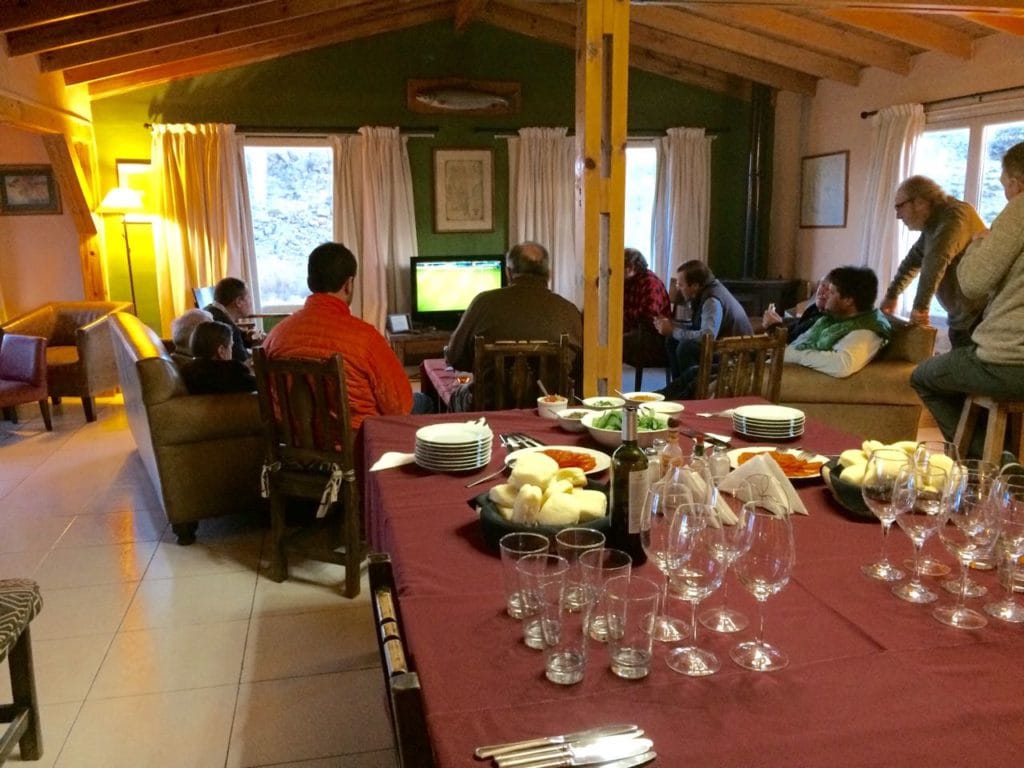 News:
With more road work done to the upper section of Barrancoso river at Estancia Laguna Verde, this has provided a much needed improvement in order to be able to fish with confortable access such a beautiful part of this unique stream.
At the moment, there is work in progress to have more access to 4 small bays to the west of Monsters bay, as well as then connecting with the road that access the lower part of the river, to allow for more combinations and options during fishing.
Fishing estancia laguna verde, Argentina. Jurassic Lake.
More information?
If you would like more information then please do not hesitate to contact Steffan Jones or call our office on +44(0)1980 847 389.