Huge, wild rainbow trout in gin clear water – that alone is reason enough to fall in love with Estancia Laguna Verde in Argentina. However, when you also take into consideration their new road system to access different areas of Jurassic Lake, the myriad of other lakes you can fish within their property where brown trout and brook char can also be targetted, and then their fantastic river system it really does become a star performer and one you must visit.
Be it for just a few days or a week stay, Estancia Laguna Verde will cater for your needs and we're confident you will enjoy and the love the experience. Tag it on to a week's fishing on the Rio Grande or visit for this programme alone – the choice is yours.
Estancia Laguna Verde is going from strength to strength with the 2014 season being no exception. The following are some of the highlights from this season:
May has arrived and with it the end of season 2013/2014 at Estancia Laguna Verde. Certainly, the balance for this closing season is extremely positive.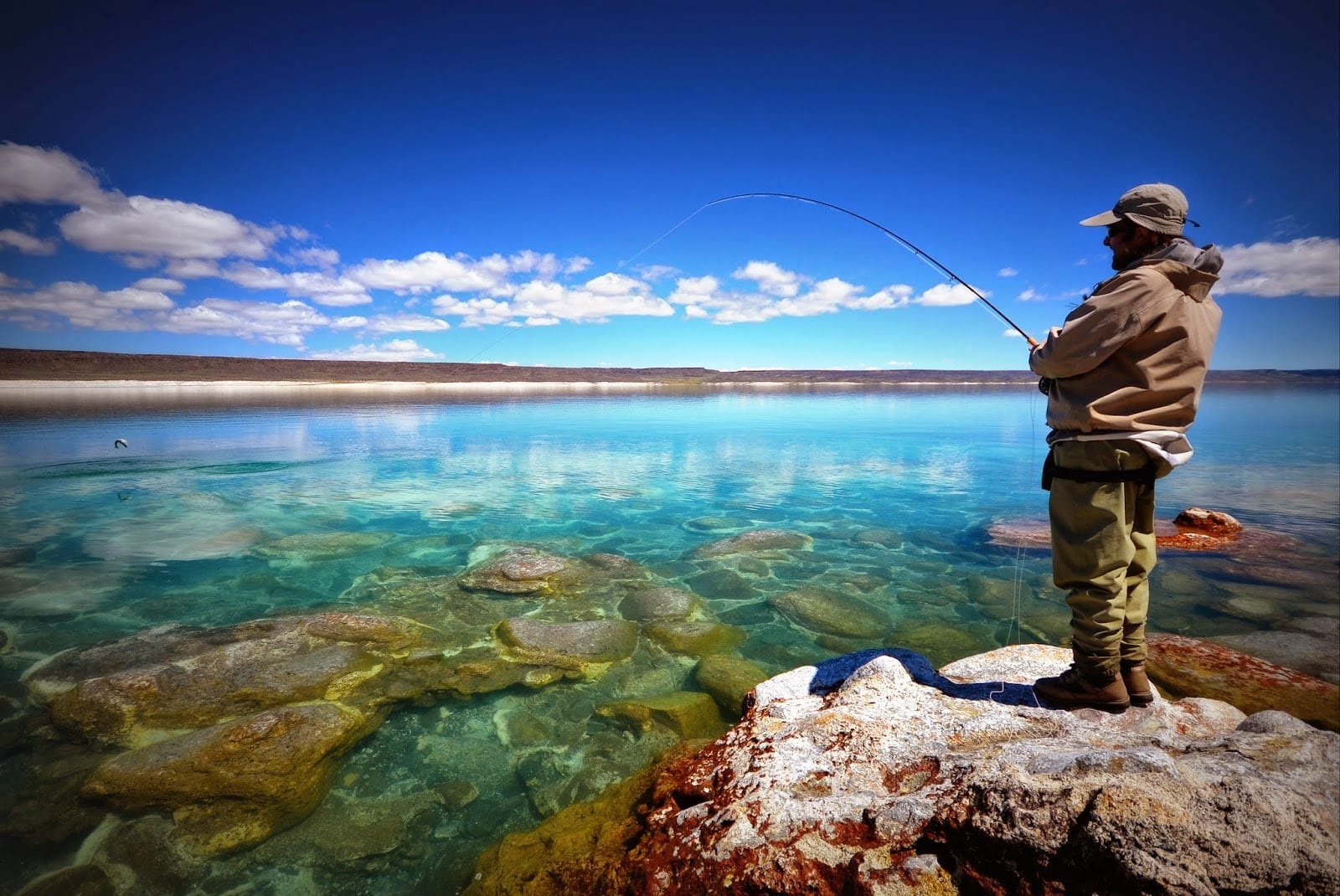 As part of our quest to improve every single aspect of the fishing experience at Estancia Laguna Verde we started the season with several changes in its programmes, among these, were more access to new fishing areas, improved fishing programs, new trucks, a wider variety of wines carefully selected at Mendoza, tasty lunches at shore cooked every day by our guides, new rooms at the lodge, improved kitchen, as some of the highlights! Let's rewind and have a close look at this amazing season! November and December showed fantastic fishing at Barrancoso river which ran in very good conditions all along our early season, providing oustanding fishing throughout these months and early january, with a season´s best at this amazing river of 21 pounds, caught by angler Charles D., from the USA, during mid november.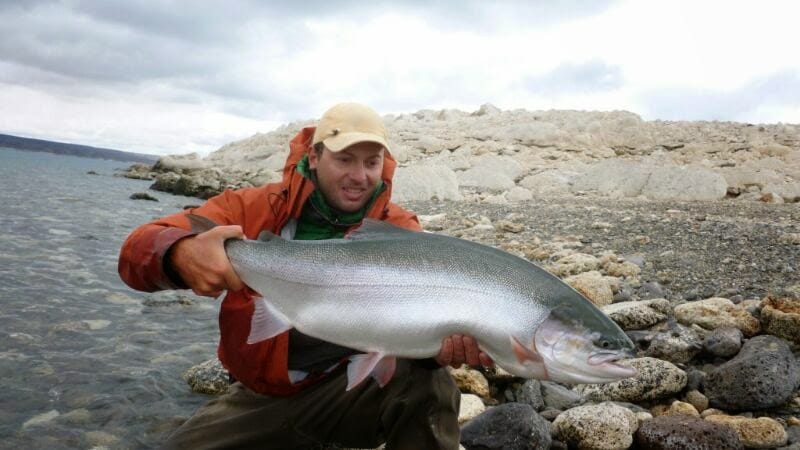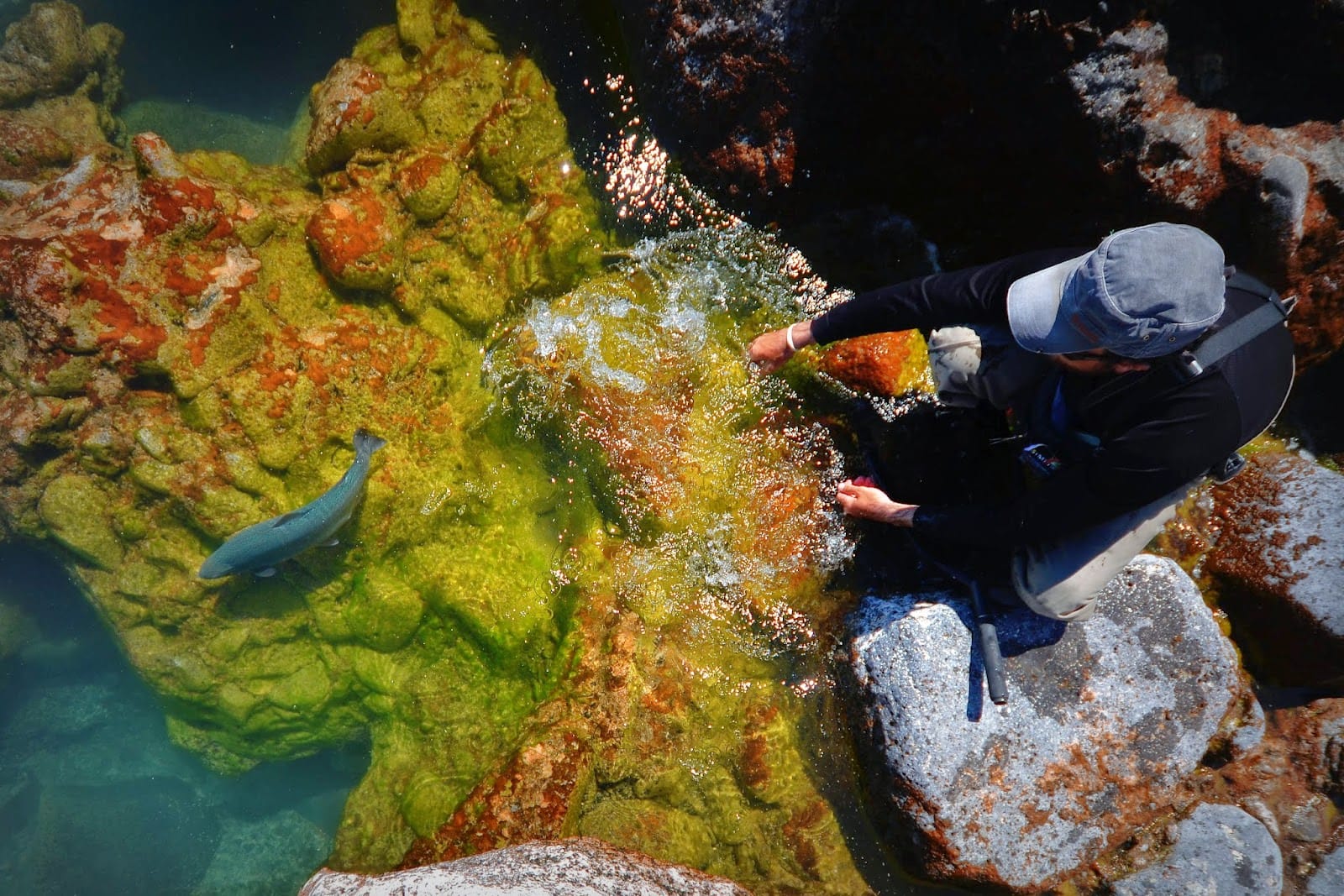 Also, early season gave our visitors the chance to fish the unknown Moro Creek at its best with excellent fishing throughout November till early December, with several new beats opened up for fishing, and tons of surface action, while Strobel lake showing excellent fishing. Summer, as well, showed great chances to sight fish for big fish and excellent chances to do dry fly fishing at Strobel lake, with sizes increasing as the summer progressed, and many remarkable days of mousing and skating big dries targeting monster trout. March and April showed the biggest catches of the season, while since early april Barrancoso river experiencing it´s yearly autumm run, allowing excellent fishing there until the very end of the season. This season 2013/2014, in order to keep records while provide useful information to the team of biologists conducting studies at the Strobel/Barrancoso unique fishery, our guides at the lodge measured and weighed many fish so that we could provide real numbers not just subjective estimates, with fishing results showing some very interesting information.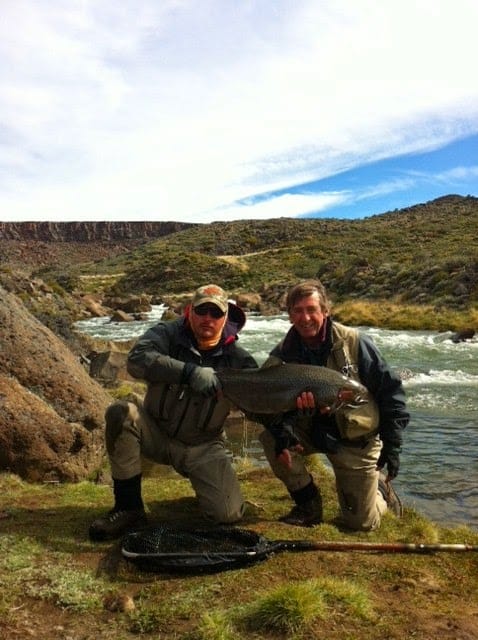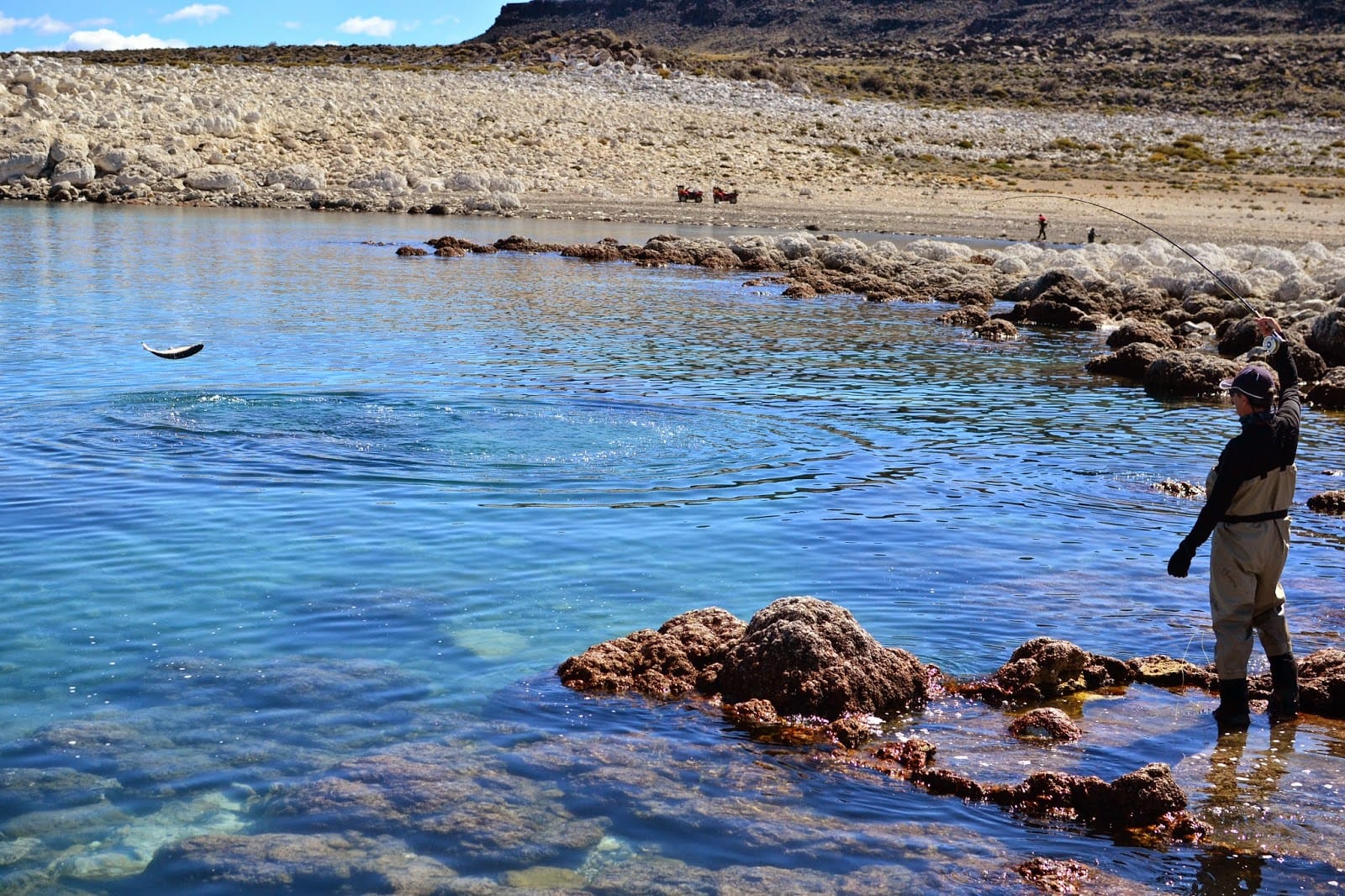 In general terms, we can say that the signs showed last season were highly confirmed: Strobel/Barrancoso fish are getting bigger and bigger!! Among the stats, last season, 2012/2013, showed up a total of 14 fish caught of 20 pounds or over, while during this season that number grew to an outstanding total of 24 fish caught of 20 pounds or over. It's worth mentioning that 14 of those Jurassic Monsters were caught in April! This season's biggest fish was a 24 pound "pig", caught by Fito Messina, from Argentina, with several fish coming close, reaching 22 and 23 pounds. In the same way, we could also see that there was an increase in the number of fish caught of 15 pounds or over, and with many more imprinted on our hearts as excellent catches too!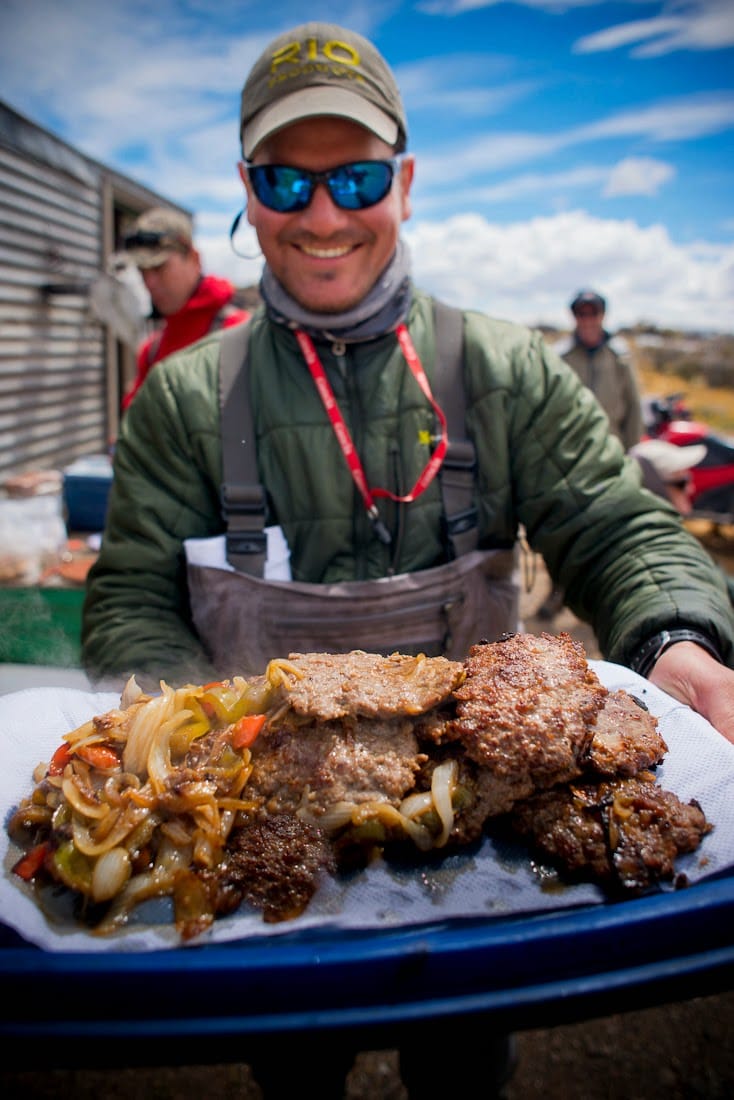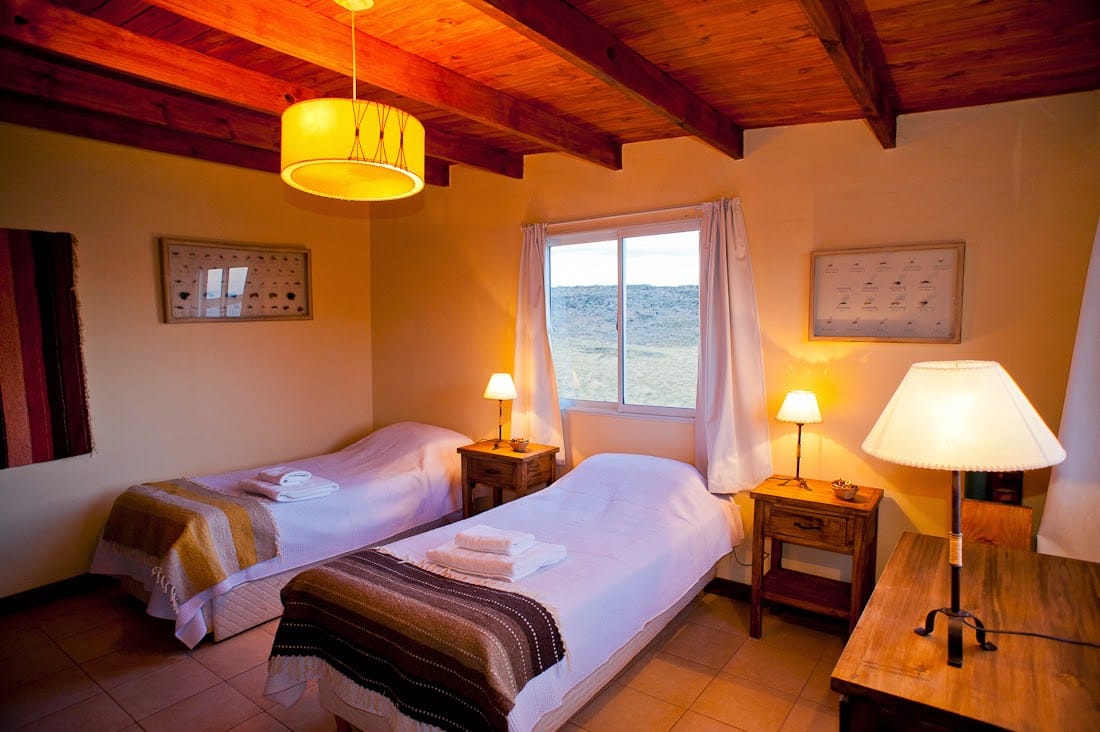 So all in all, it was a spectacular fishing season not only from the fishing point of view but also from the general improvements we did in our lodge and estancia. With copious snowfalls being forecasted, season 2014/2015 is looking extremely promising!  Many more upgrades are in progress already, like new and better roads, more accessible paths to new beats at Barrancoso river and Moro creek, great fishing possibilities at smaller lakes in the Estancia not fished until recently, and others we will try to surprise you with when we meet again.
Thanks to all of you for helping us make a great season. We look forward to having you at Estancia Laguna Verde next season, which promises to be an oustanding one.

All the best fishing,

Roberto, Clementina and Luciano Alba.
If you are interested in travelling to these or any other destination within our portfolio why not contact Steffan Jones or call our office on
+44(0)1980 847389.