There is a place on this planet where rainbow trout grow to monstrous proportions. Seeded in a forgotten high plateau lake in Argentina and left to their own devices for several decades, it transpires the environment was perfect to produce massive fish that fight with incredible fury. Its name is Lake Strobel, but to most its is just known as Jurassic Lake. Like something left over from a forgotten age these giant rainbows feed hard and can be sight fished to on floating lines using everything from streamers and nymphs, skating big foam flies and mouse patterns, or even hanging shrimp and small nymphs from big dries.
There is no other place like it on earth and it truly is a freak of nature. If wild, hard fighting, beautifully proportioned rainbow trout in one of the remotest and intriguing environments on earth is your idea of heaven, then Estancia Laguna Verde is your doorway. Strategically located, the lodge has exclusive access to more than 14 kilometres of Strobel lake, more than 10 kilometres of the prime fishing area of the Barrancoso river, ten kilometres of the recently discovered Moro Creek, and more than 12 smaller lakes and lagoons chained by this fantastic creek. The incredible Barrancoso River is the one and only tributary of Strobel Lake. This beautiful freestone river runs for more than 10 km through the Estancia allowing fishermen access to some of the mind-blowing river fishing. These massive rainbows run the river and can be targeted in the pools, riffles and runs they occupy. Hook one here and you will have serious battle on your hands.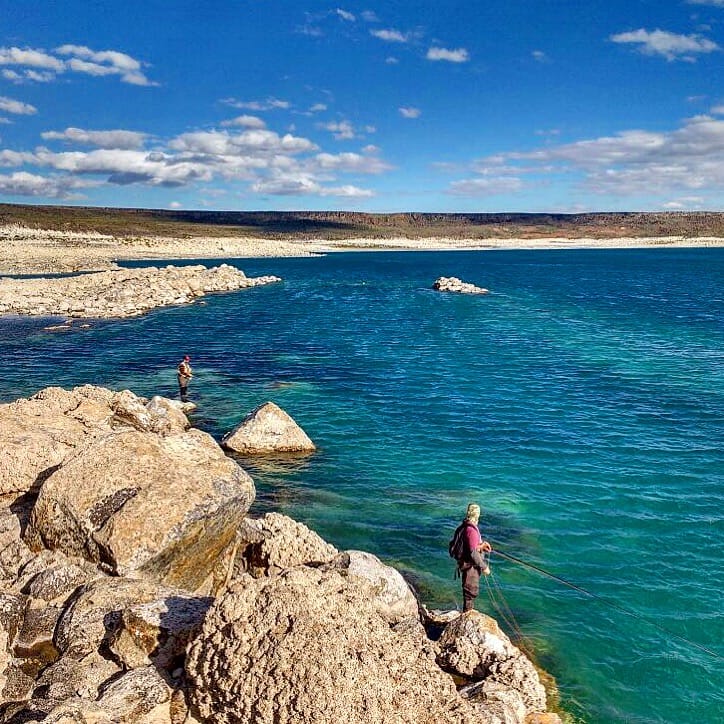 The lodge itself is located just by the beautiful "Laguna Verde" (Green Lake), only a cast away from the fantastic trout fishing you can enjoy there, and the perfect spot to access the wide variety of fishing programs offered. The Lodge main building is a typical "Estancia house" accommodating up to 10 anglers per week. It has seven double bedrooms with comfortable "en suite" bathrooms, provided with hot water 24/7, each with two single beds (Single room lodging and guiding can be provided for an additional cost). The spacious living room overlooking Laguna Verde is one of the favourite spots in the lodge. Anglers can sip on a cocktail while enjoying, on the 42´ LCD TV set, slide shows of the catches of the day. Satellite TV connection and a DVD player are available for entertainment along with a fly tying desk and library to enjoy when not fishing.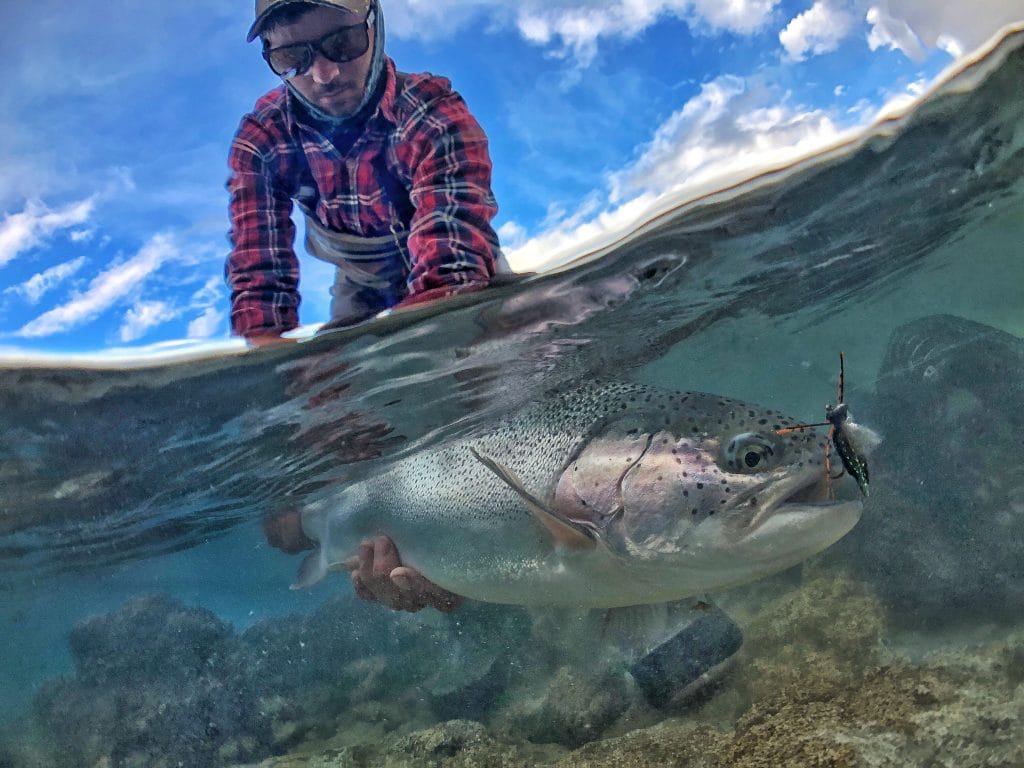 There is also a newly built changing room / drying facility located just by the entrance door of the lodge to use before and after fishing. We want to make sure anglers have all the fishing gear (such as waders, wading boots, rods, reels, vests, etc) ready and dried day after day. The Lodge also offers visitors Satellite and IP telephone and free unlimited wireless Internet access. Windmill generators, with back up fuel generators guarantee the energy demands of the Lodge, providing electricity (220 volt.) 24 hs a day. Laundry service is provided twice a week if desired by guests, as well as any other special attention needed or wanted. The staff at the lodge offer friendly and professional attention to create a cosy and hassle-free atmosphere to guarantee you have a truly unforgettable experience. Coupled with incredible food in traditional Argentine style you Estancia Laguna Verde will become your home from home.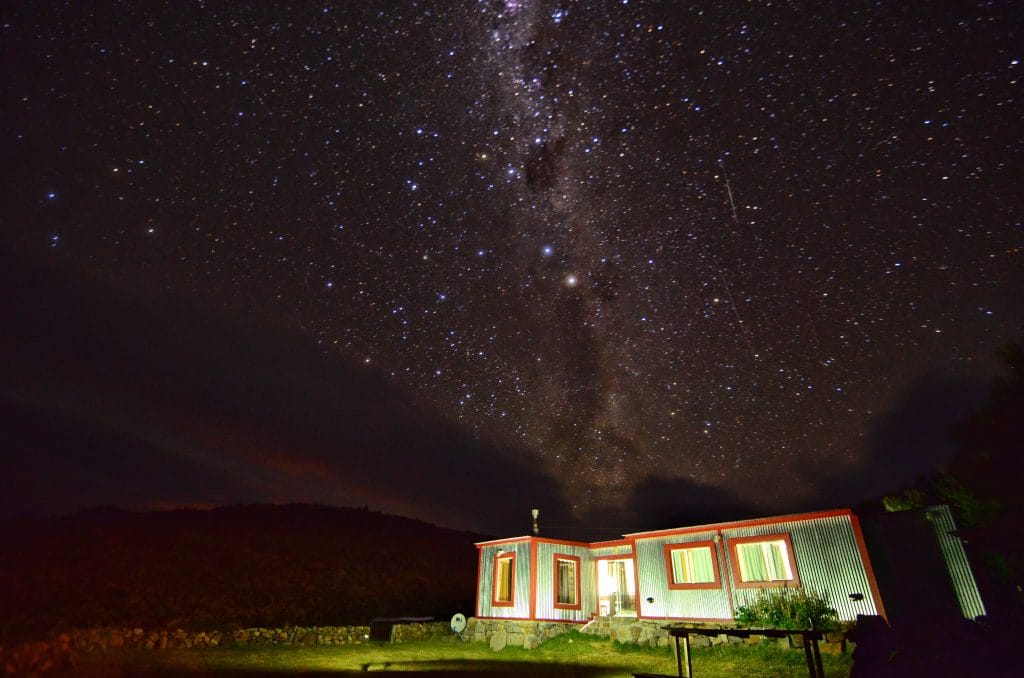 PRICES
Cost of the 2021/22 season is US$5,950 per rod for a seven night stay with 6 full days fishing. Shorter stays are also accepted, with five nights and four days fishing being US$4,650 per rod and four nights with three days fishing being US$3,850. This is on a single room and shared guide basis (two rods per guide). Please also note that this includes the transfers to / from the lodge.
AVAILABILITY
The availability is constantly changing. Please contact us to enquire about specific weeks.
More information? Interested in visiting? Please take a look at the following brochure, which gives fantastic insight into what's on offer:
For more information please contact Peter McLeod or phone 01980 847 389