The Golden Dorado River Cruiser is the only mothership fishing programme in Argentina. This fantastic programme features all the ingredients to make a trip of a lifetime, hard fighting golden dorado, comfortable accommodation and the spectacular ecosystem that is the upper delta of the Paraná River. After the Amazon, it is the second biggest in South America, with a total length of over 1,500 miles. The hundreds of tributaries, deltas, marshlands, lagoons, side channels are full of unique and stunning flora and fauna.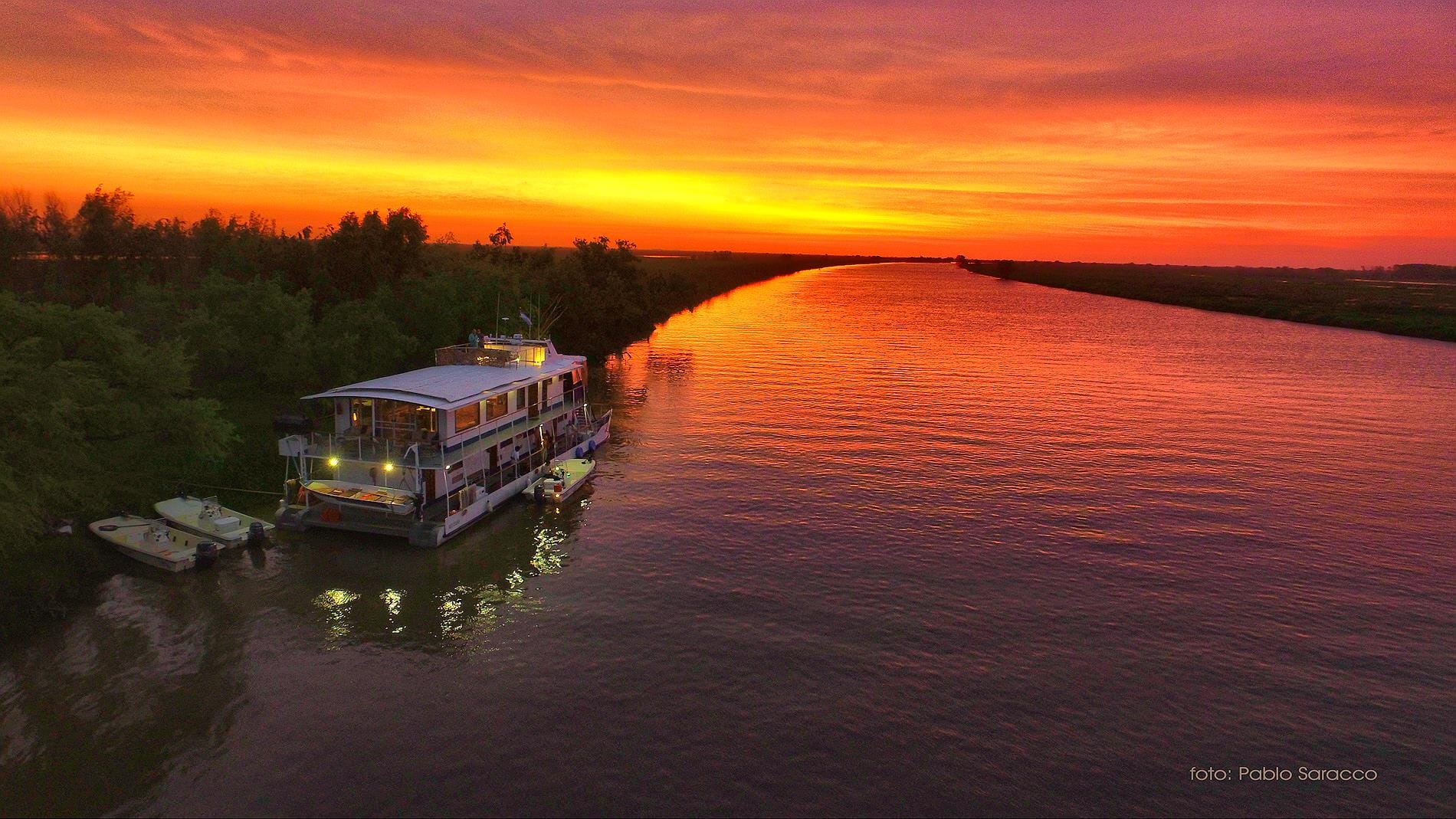 The Fishing
Unlike some destinations for golden dorado, the Golden Dorado River Cruiser is easily accessible, being a short distance from Buenos Aires. This makes it an excellent option for an add on to a more extended trip.
The joy of being of being based from a live-aboard is the opportunity to fish and explore new water each day. The Golden Dorado River Cruiser travels up and down the Parana River system following the migration and mass numbers of dorado throughout the season. Guests staying on the mothership will have access to most remote waters and, therefore, unpressured dorado. Not only do these waters offer substantial numbers of golden dorado, but there's also pira pita, pacú and wolfish. It is remarkable that some of the worlds finest dorado fishing is this easy to access and so close to Buenos Aires.
Boats and Equipment
Anglers fish from new flats skiffs. Each boat has a casting deck on the bow and transom allowing for (2) anglers to fish at the same time.
Accommodation
The elegant yet straightforward mothership provides all the amenities for a great fishing trip. Enjoy Argentinean cuisines prepared by a gourmet chef. Dinners will be served with a fine selection of renowned Argentinean wines. After dinner, reflect on the day of fishing in the mothership's living and dining room. Furthermore, the boat has a fantastic solarium on the upper deck where guests can enjoy excellent wine, cocktails, or a cold beer. Guests stay in the four double occupancy rooms – each has air conditioning, TV, a private bathroom, and comfortable beds.
2022 & 2023 Availability
2022 December 10th – 17th 8 rods
2023 February 25th – 4th March 8 rods
The Golden Dorado River Cruiser has total flexibility in terms of length of stay and also arrival/departure days. The varying costs based on length of stay is as follows:
3 nights (3 nights, 2.5 fishing days: U$S2,450
HALF WEEK (4 nights, 3.5 fishing days): U$S3,150
5 nights (5 nights,4.5 fishing days): U$S3,750
6 nights (6 nights, 5.5 fishing days): U$S4,400
FULL WEEK (7 nights, 6.5 fishing days): U$S4,950
This cost includes transfers to / from Buenos Aires or Rosario, fishing licences, all meals and drinks. Shared room and guide basis.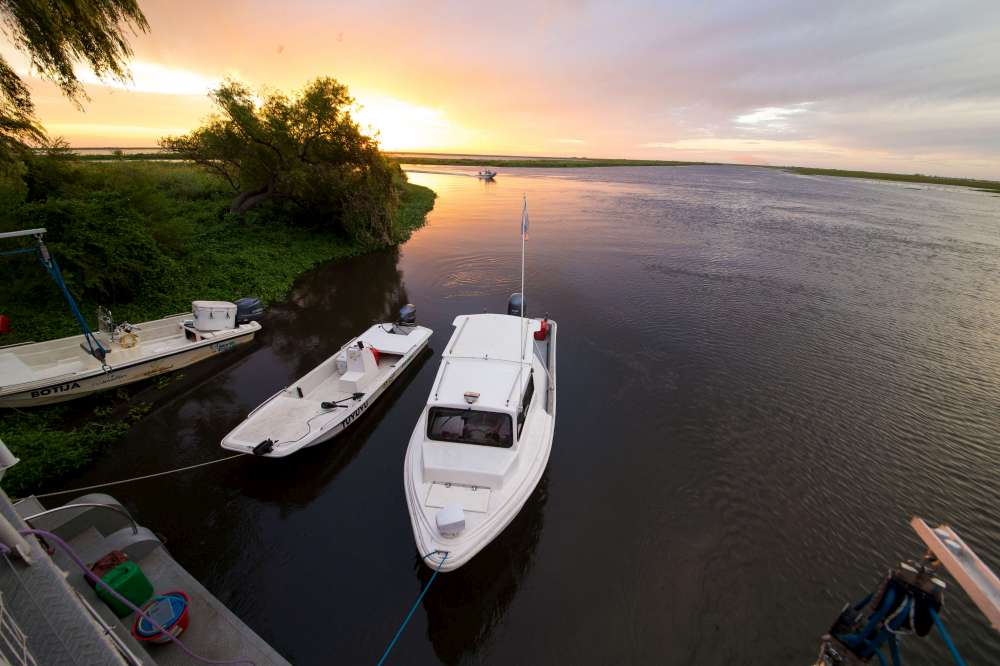 If you would like more information then please do not hesitate to contact Olly Thompson or call our office on +44(0)1980 847 389.