For our fifth week of the season, we welcomed back Bruno, Mike, Michael, and Sandy.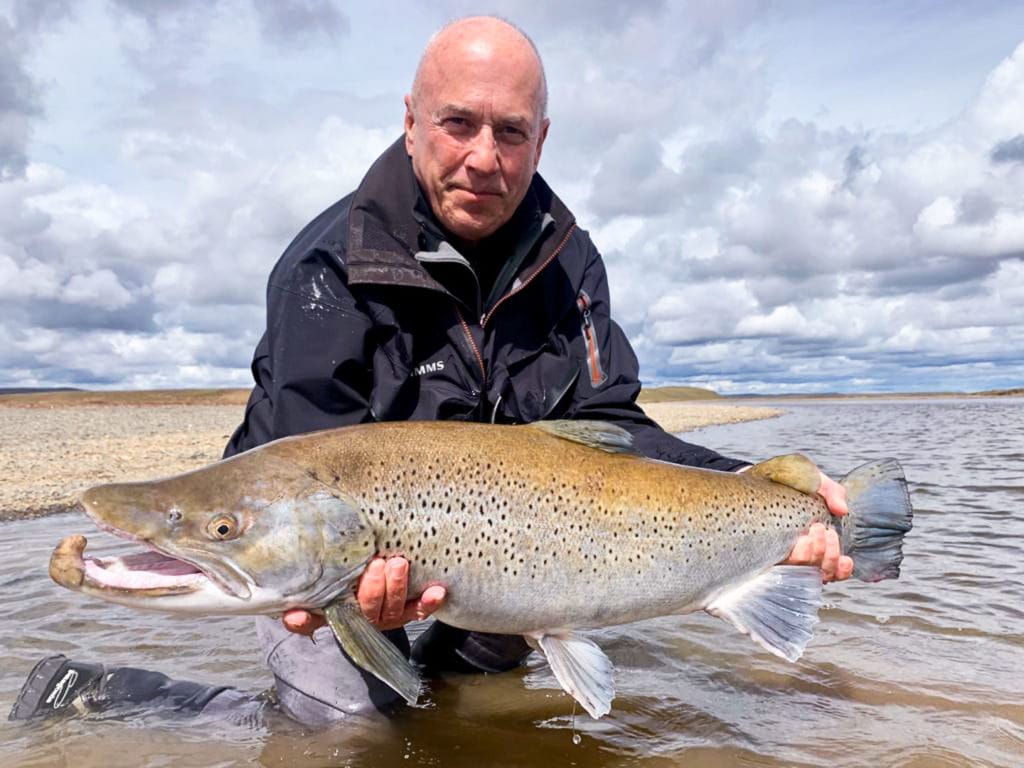 During our warm-up session, as we expected, the river rose from the heavy rain up in the headwaters that hit the region in the previous week. Even with the rising river, we were very optimistic about the week to come because of the steady weather that was forecasted.
As predicted the first day started with a bang with several nice fish coming to hand from all of our beats. The river was slightly off-color and it seemed that with the right setups, flies, and persistence the fish were more than willing to take a fly. Throughout the week we had a consistent stream of algae floating down the river but with a fresh run of fish in the system, there were still some great fish caught.
In the middle of the week, we had warm calm days that allowed us to try new methods which included some topwater flies. This resulted in some incredibly exciting action. A few of the week's highlights included Michael's first two sessions during which he landed 9 beautiful fish who were all in double-digit territory. He also had an amazing 18-pounder, who rose from the depths to take a skating Bomber.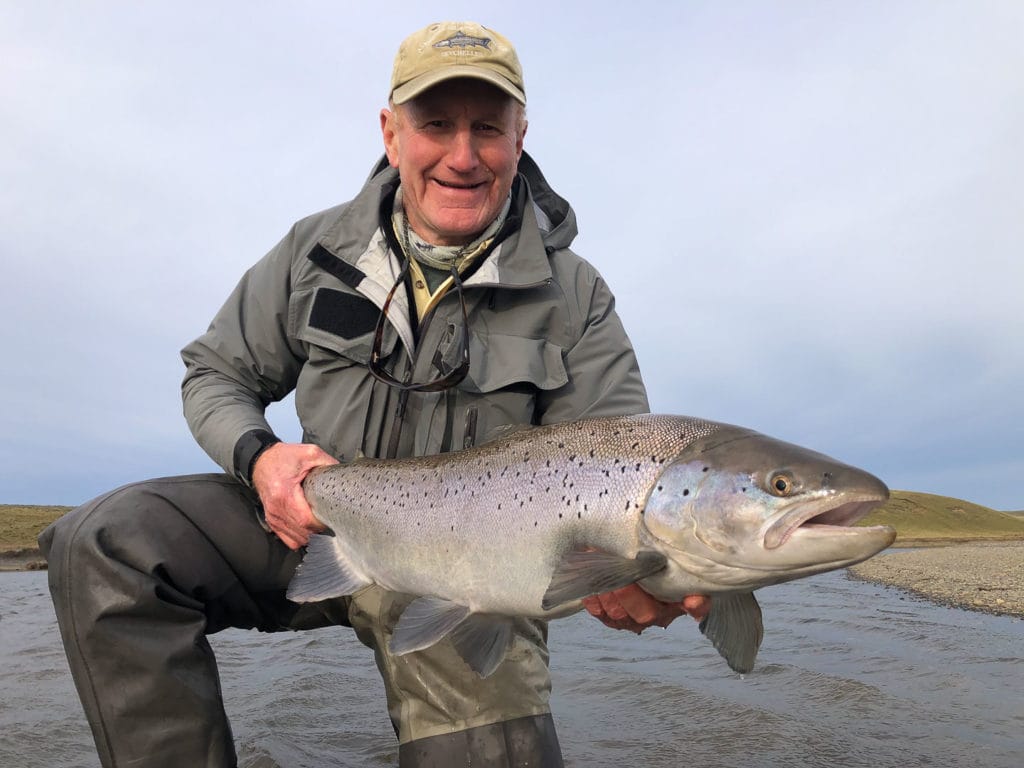 Longtime fishing friends Bruno and Michael enjoyed each other's company, swiss chocolates, and a beautiful 20 lb male. Sandy had consistent action all week and wrapped it up with a great chrome 18 lb from our upper beat. Although he struck out trying to get a fish on a Bomber like Michael, he was lucky enough to hook a couple and rise several other fish when the conditions were right to try them.
The rods and lines we prefer to use are classics here at Villa Maria Lodge. Two-handed rods from 12'-13'6" were the most comfortable options to fish. Switch or single-handed rods were better suited when fishing on the surface.
As you can tell from the report above, we were fishing the entire water column this week, from the surface to as deep as we could, dependent on the pool and the conditions, so sink tips of various lengths and weight were used, but we can say that T14 was the best all round.
The river is dropping and clearing up as I type, so we expect a good week for the upcoming group at Villa Maria Lodge!
If you would like more information then please do not hesitate to contact Steffan Jones or call our office on +44(0)1980 847389.