We are back for a new season at Villa Maria Lodge! We just finished up our opening week and it was really exciting for several reasons.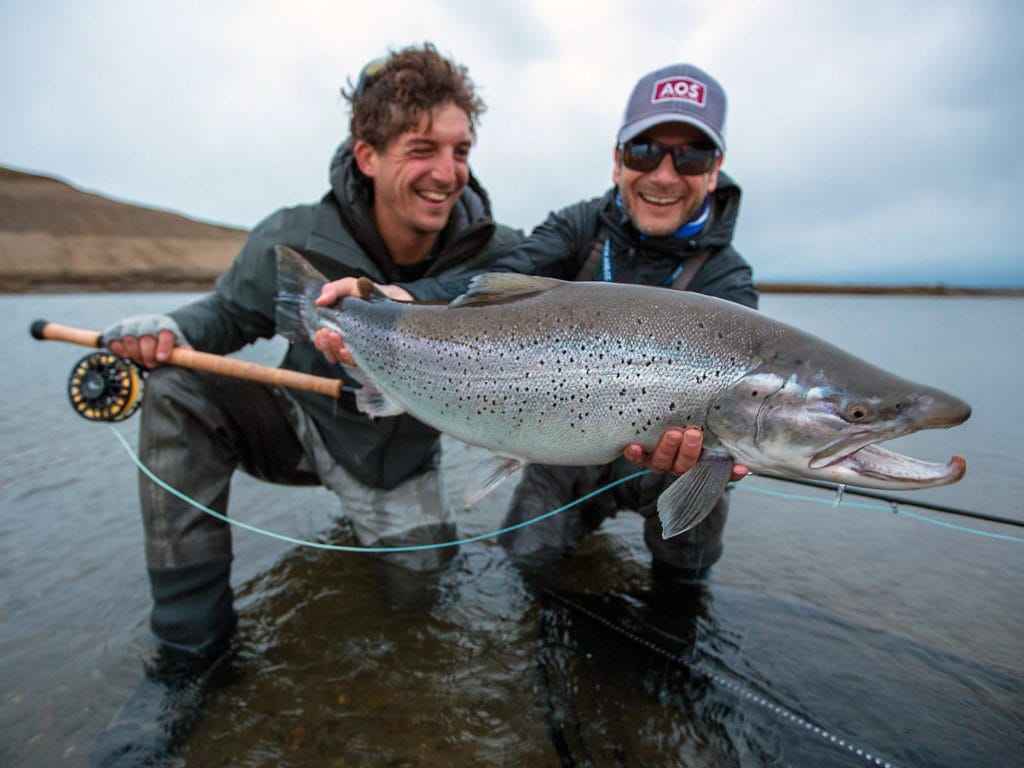 The river conditions we encountered in the River were phenomenal. The water level is the highest we have seen since 2014. This is a great thing to see after several years of really low levels and a drought during most of the 2019 season.
The river looked beautiful! Its level was low enough to cross the river – in selected places – to fish. Fishing-wise, that means the pools were long and have consistent flow throughout them.
The water was slightly colored and murky but was perfectly fishable even with small flies.
For these conditions, we chose to go with heavier than usual setups. Rods between 13-14 ft were the best choice, even though in some places we used slightly shorter ones. My personal choice was a Loop 7x 13'2" #8.
Selecting a line and sink tip is more complicated than ever due to the endless combinations available nowadays in fly shops and online.
Due to the conditions and that the fast-flowing pools, the best move was to fish partly sinking Skagit heads. A good example of those is the Rio Game Changer which comes in a combination of F/H/Intermediate sink rate through the head of the line, which makes it a really handy option if you need to fish deeper and slow down the drift of the fly.
The sink-tips of choice were around 10 to 12 ft and with fast sink-rates like the T14 or even T18.
The selection of flies was vastly eclectic and the final fly decisions were made specifically according to which pool we were fishing and the time of day. For example, one morning our group was fishing the lower stretch of our section. Florian was catching double-digit fish in Herradura with a green machine. Tom was hooking them with massive intruders, just around the corner in Cormorant! Meanwhile, Alex, Tom & Stephan had back to back 17, 20 & 20-pound fish fishing small traditional leeches, and Bernhard was catching them on rubber legged flies, especially at the beginning of the week. The best move is to be ready to change strategies and flies quickly and adapt your game to the conditions.
We closed the week at Villa Maria Lodge with some very heavy rain that lasted a full day. The precipitation raised the water level by 30cm and stained the water. But, by the next day, it was already lowering back to normal levels and clarity, so we expect great conditions going into our second week!
If you would like more information then please do not hesitate to contact Steffan Jones or call our office on +44(0)1980 847389.