Kau Tapen Lodge Fishing Report – 9-16 March, 2019. Sea trout fishing on the Rio Grande, Argentina
Another great week at Kau Tapen lodge – plenty of fish and a lot of laughs.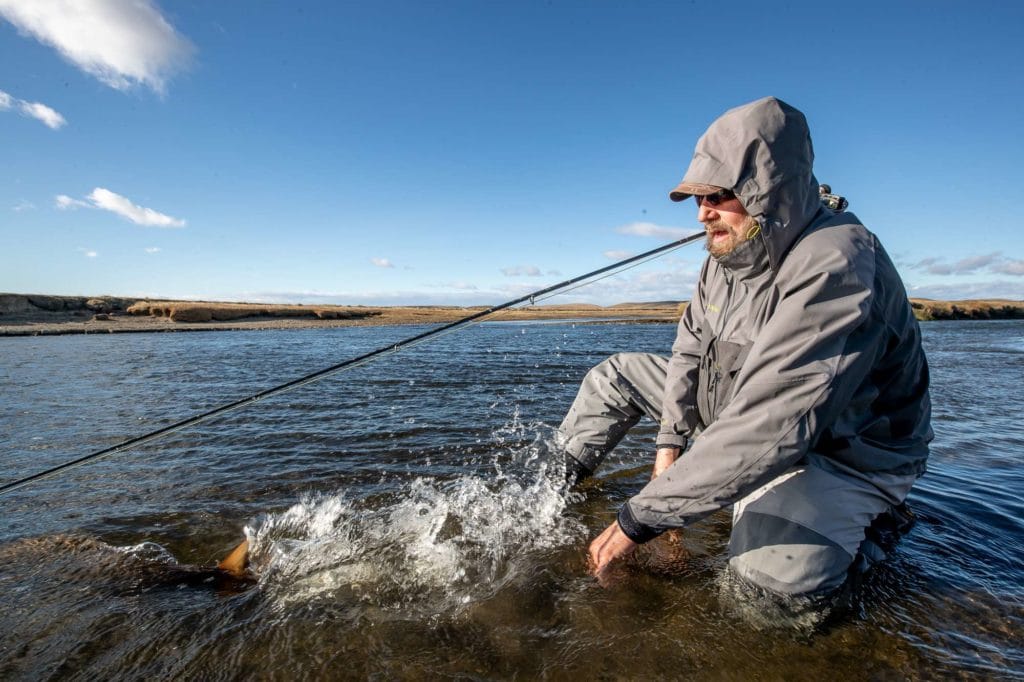 We were happy to welcome a new group of guests and a very fun week should lie ahead of us. A group of Italian anglers, some of whom had fished the Rio Grande before, and some, who were completely new to this kind of fishing. Orazio, Matteo, Michelangelo, Riccardo, Luigi, and Marco – such lovely people and passionate fishermen through and though. The group was completed by Clint, Ben and Mike from the US, all who came for their first time and who were looking to learn and experience something completely new, including spey casting.
The conditions remained very similar compared to last week. The forecast did not predict any major rain and we were looking at another week of super low and clear water. Very tricky conditions to start on. But all of this week's anglers knew that weather and water conditions are beyond our control and were eager to put in the work in order to make this week a success on the fishing side of things.
Tricky conditions and a new environment made the first session tough for most. After skipping Saturday's warm-up session after a delayed flight, the first morning was the first chance to wet a line. But already in the evening, both the Rio Grande and the Menendez showed its full potential. Orazio started into the week on a great 18 lbs fish, and Marco kicked off his week on an incredible 23 lbs Menendez fish in the evening. This fish set the bar high for the week, but a bit of healthy competition between the anglers kept the ambition up. After the first day, everybody seemed to have warmed up and was ready, when the fishing suddenly "turned on" on Monday – a windy high-pressure day. The river conditions did not change much, but the fish were active in most places. Already early, Riccardo hooked and landed a big fish – an amazing 20,5 lbs male. Luigi and Michelangelo had a wicket morning session with 9 fish landed, many of them in the double digits. Clint and Ben came back with similar news – 8 fish landed, most of them very good sized as well. And the evening continued to be prolific. After an already amazing morning, Luigi did not stop grinding and topped of his day with a spanking 20 pounder. And Orazio, after a considerably slow morning session, ended his day on a 16 lbs and yet another fantastic 20 lbs fish! Three 20+ lbs fish landed of over 40 for the day – one of the most successful days of the season, both in terms of numbers and size!
There are a lot of big fish around – that's for sure and although the fishing turned on and off from session to session, we saw and hooked into these big fish on a regular basis. Like Clint's 18,5 lbs fish on Tuesday. That was also the day when Marco hooked into a huge fish in the mouth of the Menendez. That fish took off downstream into the main river and emptied the reel completely before spitting the fly!
Big fish were hooked and landed almost every day. Just like Riccardo's awesome 21 pounder on Wednesday morning, followed by another great 20 lbs whooper for Mike in the evening! And Mike would do it again with yet another 20 lbs stunner on the next morning.
By Thursday night, everyone had already landed multiple good fish, some even the fish of their lifetime! One could tell that the pressure was off for everybody. The atmosphere in the lodge was great – easy and relaxed and even those who hadn't known each other prior to this week, were sitting together at the bar, laughing and sharing a good bottle of Malbec.
But the week was not over yet! Friday would be another great day for the group. Matteo and Orazio had an amazing morning with 9 good fish landed, where Matteo would beat his PB with an outstanding 17,5 lbs hen fish. Clint came from his morning session with a great 18,5 pounder and Ben finished his week on an incredible 18 lbs, while Michelangelo was able to land a stunning 19 pounder during the last evening session – all of these fish busting the angler's previous PB!
Considering these ongoing critical low water conditions, this week's numbers were outstanding – especially the amount of big fish hooked and landed. Marco's outstanding 23 lbs fish remained the biggest one of the week and displayed once again the great potential that the Rio Menendez offers.
But fishing aside – most importantly, this was an incredibly fun week for all of us (the guides and staff) – on and off the river! And I am certain it was just as fun for all of our guests, who became good friends along the week and who we dearly look forward to see again next season. Hopefully in the same constellation.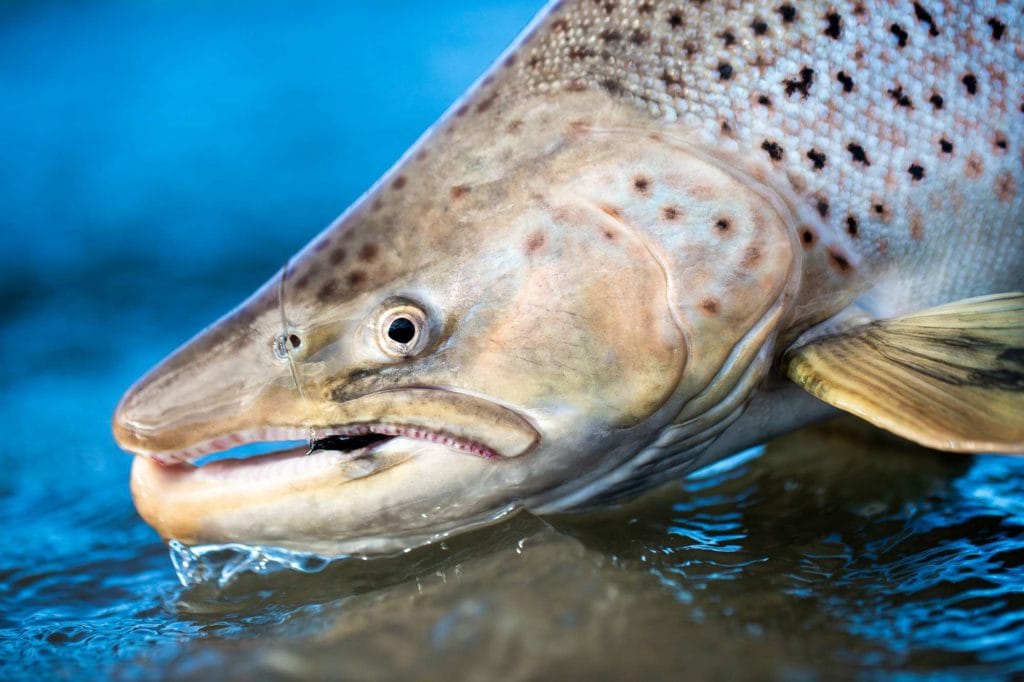 If you would like more information then please do not hesitate to contact Steffan Jones or call our office on +44(0)1980 847 389.