Kau Tapen and Villa Maria Lodges are both run to exacting standards that sets the bar for others to follow. They offer some of the best fishing for sea trout on the middle and lower Rio Grande. If you are looking for superb food, service and standard of accommodation to compliment your fishing stay then these lodges take some beating. They have been around for many years and are highly sought after.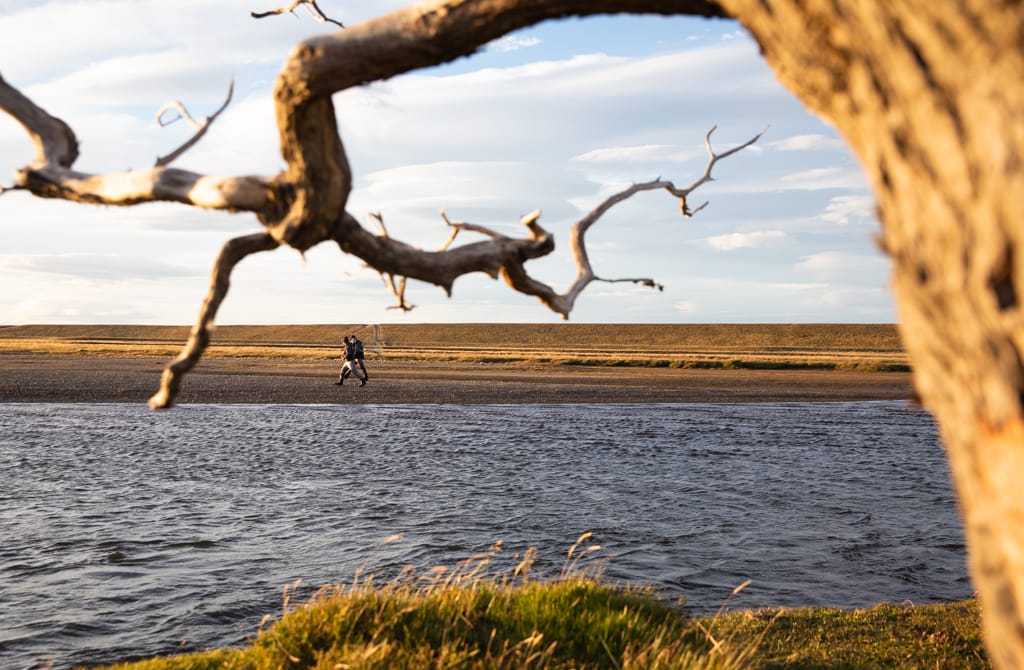 Kau Tapen is one of the oldest and most comfortable lodges on the river. It is a superb lodge that has balanced character and comfort exceptionally well. Kau Tapen has ten en suite single rooms; some offer a king bed, while some have one queen, and others are furnished with two doubles. A large living room opens to views of the Menendez and Rio Grande valleys and includes a roaring fire and a well-stocked bar.
Kau Tapen has access to 16 km of the Rio Grande and much of the Ro Menedez. Being in the middle reaches of the Rio Grande Kau Tapen is ideally suited to anglers that enjoy technical fishing and smaller water. Although this part of the river can fish well all season long, it can be especially productive towards the latter half of the season when many of the fish have shifted upstream. More tracks have been created to allow for better access to the Menendez River in recent years. This is a wonderful river, and although smaller than the main Rio Grande, the average size of the fish is very large.
Availability (Saturday to Saturday)
7th – 14th Jan US$10,950 – 4 rods
14th – 21st Jan US$11,950 – 9 rods
Jan 28th – 4th Feb US$11,950 – 1 rod
4th – 11th Feb US$11,950 – 4 rods
11th – 18th Feb US$11,950 – 1 rod
4th – 11th March US$11,950 – 6 rods
11th – 18th March US$11,950 – 12 rods
March 25th – 1st April US$10,950 – 12 rods
Prices do not include international or domestic flights, hotels in Buenos Aires or fishing licences which cost: US$550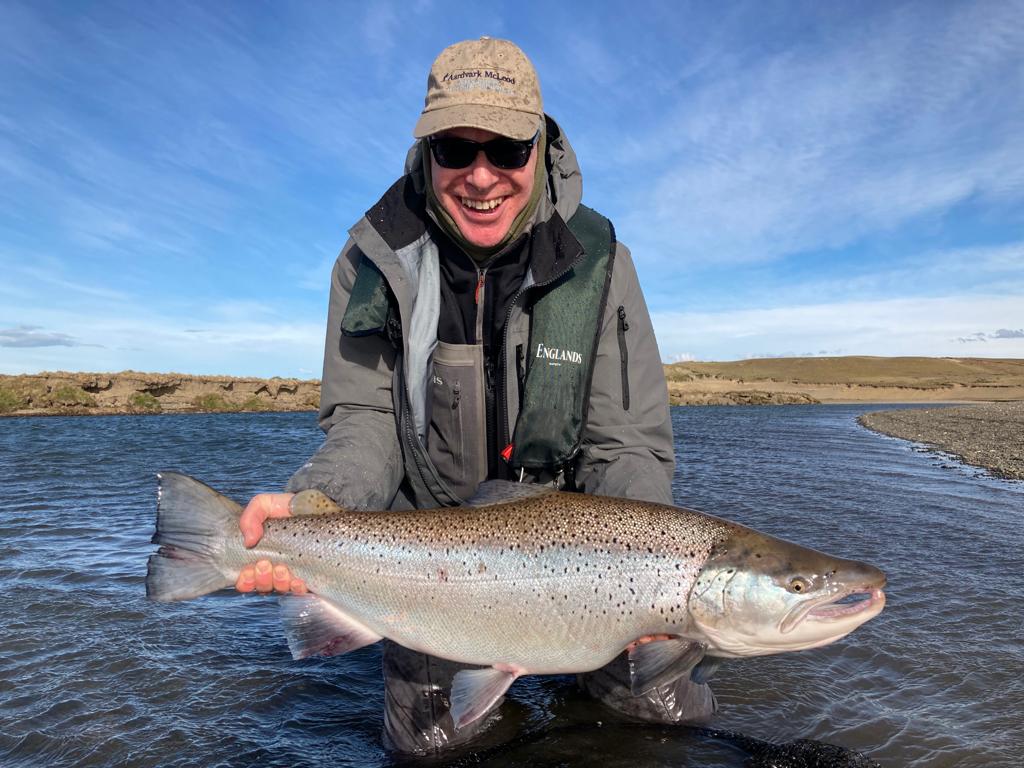 Villa María is the second of the Nervous Water's lodges to open on the Río Grande after Kau Tapen. Taking six rods it offers small groups the opportunity to fish some of the productive pools in the lower river. The lodge is a renovated farmhouse within the working estancia, Jose Menendez.
The lodge features six en-suite double and single rooms, smart furnishings, and spacious living areas. Each evening a roaring fire and well-stocked bar welcome you back from your day's on the river. To maximise time on the water and allow for a proper rest after eating, guests have lunch and their siesta at the very comfortable riverside house rather than return to the lodge.
Villa Maria focuses on 15km of prime sea trout fishing on the lower Rio Grande, allowing anglers to have the first crack at newly arrived sea trout that enter the system. The lodge is ideal for anglers that enjoy the challenges of using two-handed rods. Especially during the first half of the season, Villa Maria can have some exceptional fishing. At this period, the fish are crome silver and fight exceptionally well.
Availability (Friday to Friday)
6th – 13th Jan US$11,950 – 1 rod
3rd – 10th March US$11,950 – 1 rod
10th – 17th March US$10,950 – 1 rod
Prices do not include international or domestic flights, hotels in Buenos Aires or fishing licences which cost: US$550
For more information please contact Olly Thompson or phone 01980 847 389