Estancia Maria Behety Lodge 22 – 29 Feb
Week 8 at Estancia Maria Behety has wrapped up, fishing proved tricky but good for those willing to put in the effort. Water temperature dropped several degrees over the week, and the wind blew very hard for three consecutive days. The lodge landed 85 fish, 14 of which over 15 pounds. John Kiessling was top rod with 19 fish in the net.
Water Conditions
Water color and visibility: Very clear water. Water temperature: between 5°C and 9°C.
Weather Conditions
The wind speed ranged between 0 to 90 kmh through the week. Mostly from west. Air temperature ranges through the week: 5°C to 15°C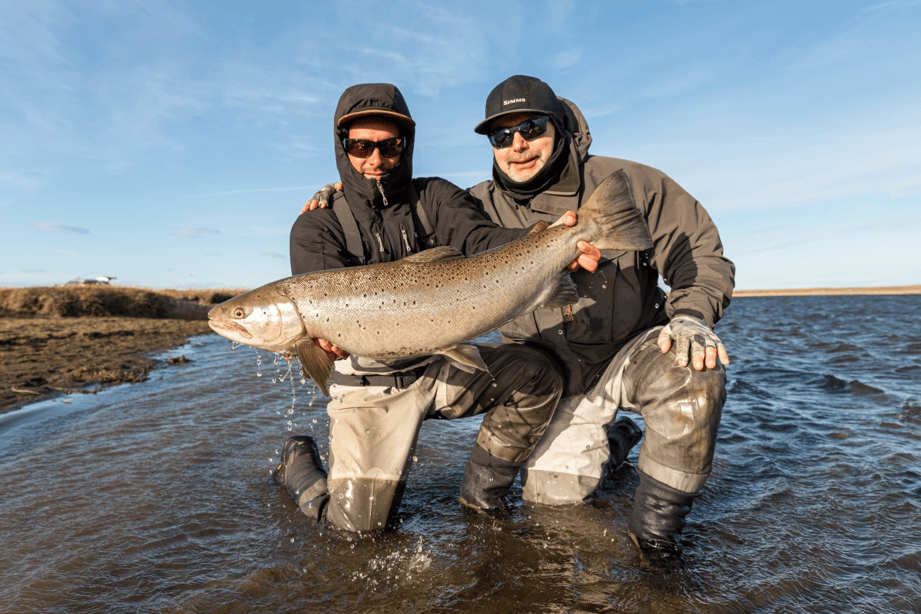 Fishing Tactics for the Week
The most effective flies of the week were EMB and sunray shadow. Small nymphs like TDF prince, prince nymph, red tail also did well, as did yuk bugs and wooly buggers. As is often the case large flies worked well in the dying light of the day and when the water was colored. Intruders, tube flies and articulated leeches where the most effective patterns.

Floating and intermediate tips combined with a large sunray shadows worked well throughout the week.

I wide range of fly lines where used from floating to 15 feet of T-20, the best success was had by changing tips to suit the ever changing conditions and pool structure.

Length and strength of tippet and leaders ranged from 4 to 15 feet depending on the density of lines being used and the pool structure. Generally fluorocarbon of 12 to 18 pounds was the material of choice.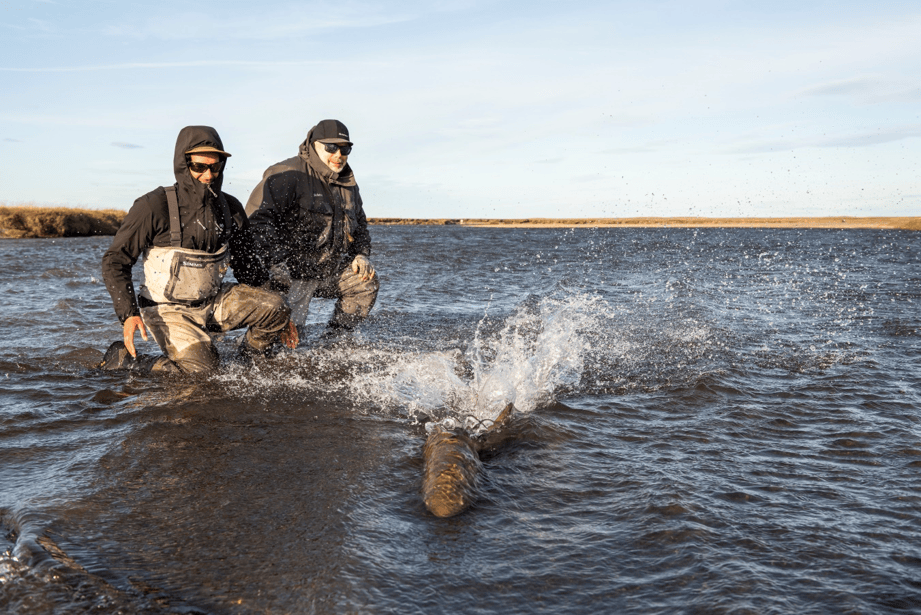 Maria Behety Lodge Catch Statistics
Number of anglers for the week: 8

Total number of fish landed for the week: 85

Weight of the biggest fish landed for the week: 19

Number of fish landed over 15 pounds: 14
If you would like more information then please do not hesitate to contact Steffan Jones or call our office on +44(0)1980 847389.