El Rincon has developed a reputation as one of the best value operations in Argentina for both sea and resident brown trout. Although the 2024 season is becoming busy there are still rods available on some prime weeks. If you are interested in fishing one of these weeks now is the time to book before the space goes.
The lodge, which caters to six rods, has access to over 20 km of double bank fishing on the Rio Gallegos and over 35 km on the Rio Penitente. This abundance of excellent water allows guests to experience a wide variety of fishing situations requiring various techniques and tackle. The sea trout at El Rincon can run up to twenty pounds and sometimes larger while the average size of the resident brown trout is in the three to four pound range so require lighter tackle and a more delicate approach.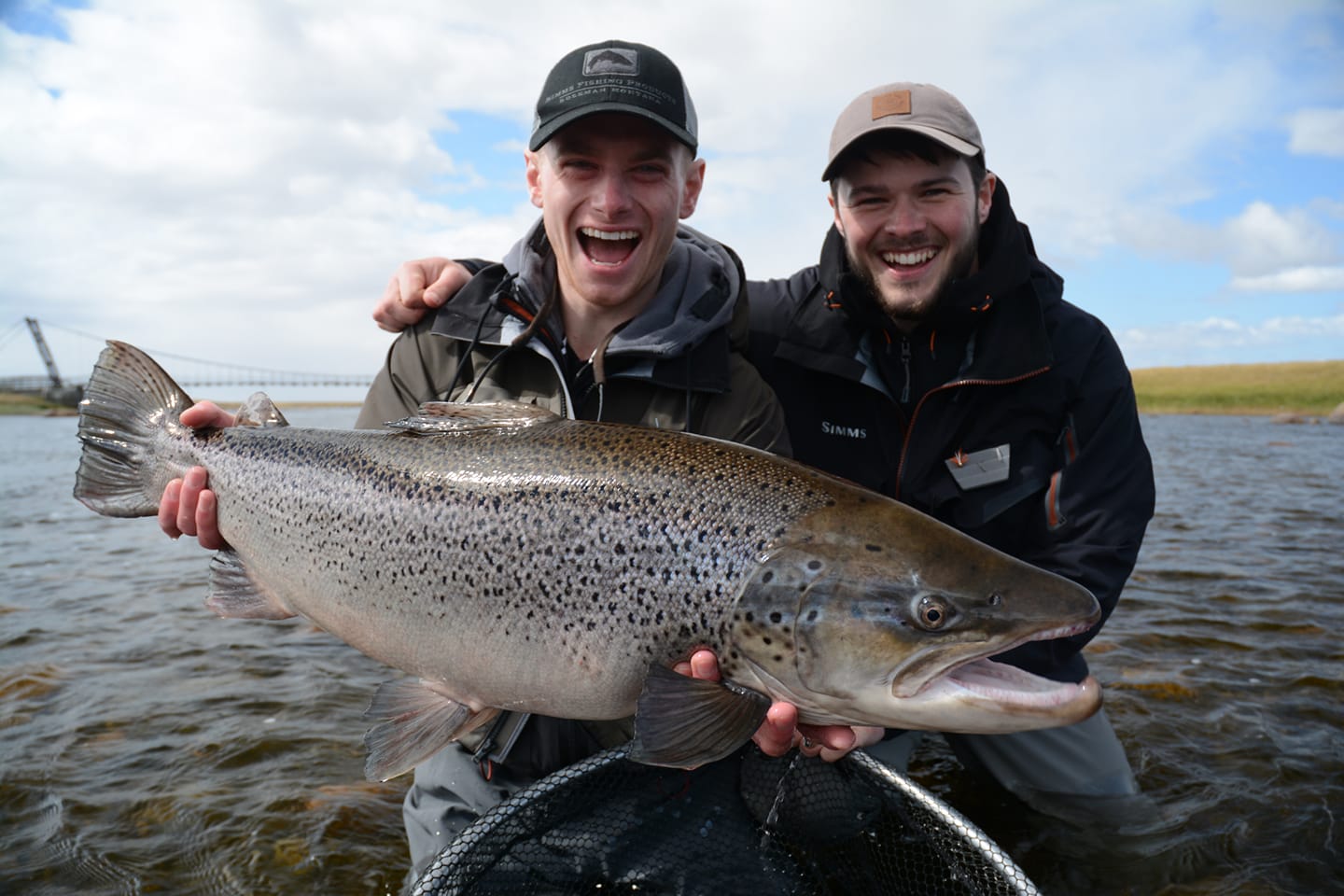 Rio Gallegos should need little introduction to anglers interested in sea trout fishing as for many years it has been considered one of the finest rivers in the world to target this exciting species. El Rincon's privately owned double bank section of the Rio Gallegos is a short drive from the lodge. The water is made up of classic-looking pools and runs which hold good numbers of migrating sea trout. While brown trout are also in the Rio Gallegos the population is not as dense as in the Rio Penitente. On this part of the river, rods can either fish with a single or double hand, depending on personal preference and conditions. Still, it is generally advised that a lighter two-handed rod is most suitable as the water can be covered more easily and the line controlled better. Most fishing in this part of the river is done with an intermediate line unless the water is high following a spate.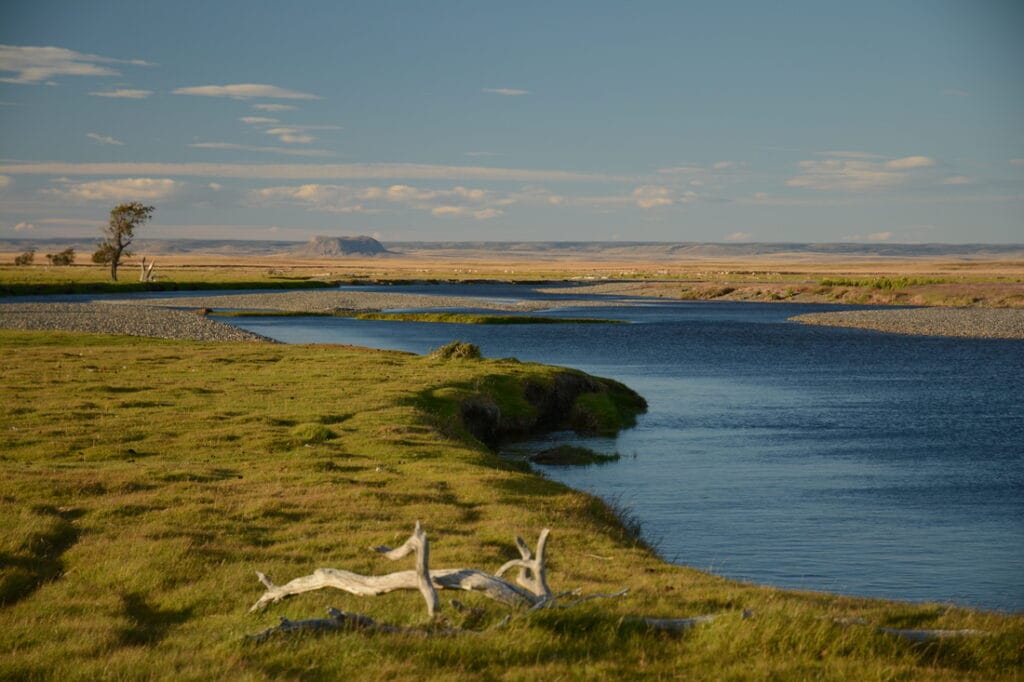 The 35 km of the Rio Penitente owned by El Rincon is just a short distance from the lodge. As such, guests can pick up a rod and walk a few steps across the garden to try a few casts in any of the home pools of this stunningly pretty river. Many Rio Gallegos sea trout migrate the Rio Penitente, but the river is famed for its fantastic brown trout fishing. It offers an abundant population of fish between three to four pounds and many larger specimens well into double figures. The river clears and returns to its normal height quickly after a spate, so it can be an excellent option if the Rio Gallegos is too high following a spate. Using lighter tackle provides a nice contrast to fishing the main river. A range of patterns work well for the resident trout, including rubber leg patterns, as do more traditional nymphs. Dry flies can be used effectively, especially in settled and lower water conditions.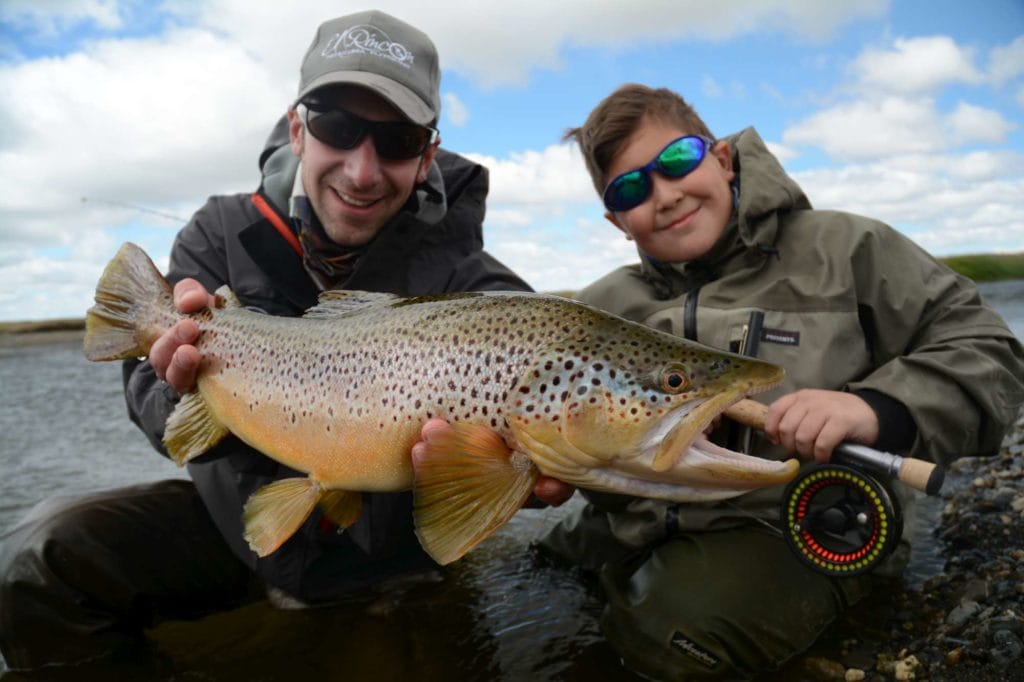 The management team at El Rincon consists of Diego Peralta and Paul Becher. Both are passionate fly fishermen. Diego was born and raised in Rio Gallegos and has fished the local rivers since he was young so knows them intimately. Paul has fished extensively worldwide but has developed a real passion for the rivers of Patagonia over the last fifteen years. The guide team is local and highly experienced, with extensive knowledge of the rivers and techniques needed to target these great fish.
The guides at El Rincon use 4×4 vehicles to navigate the different sections of the river each day, but time never gets wasted driving long distances. Due to the nature of the river and its myriad of glides, streams, pots and deep-cut channels, it's easy to walk from pool to pool in any chosen area.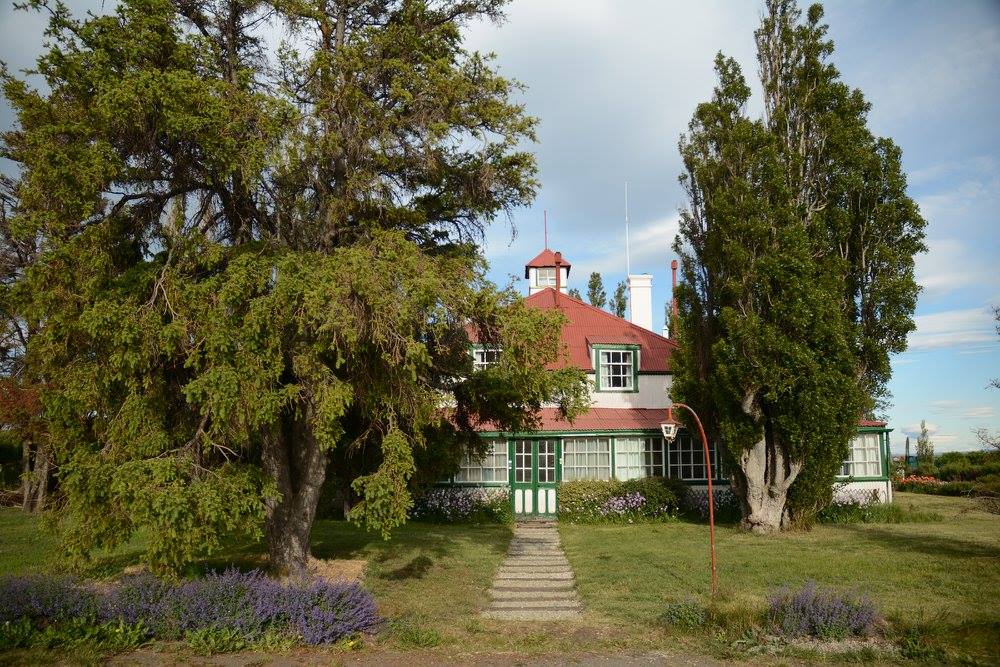 The Lodge
The lodge retains all the character and charm of its original turn of the century roots; imported from England in 1902 and completed in 1906, it stands on the banks of the beautiful Rio Penitente and features uninterrupted views over the beautiful surrounding countryside, with the Andes mountains as a panoramic backdrop. All of this can be enjoyed from in front of an open log fire from the comfortable sitting room.
The lodge has a large porch with rod stands and a good-sized cloakroom for hanging waders and jackets. Although the lodge does not have have 24-hour electricity a quiet generator runs during cooking times and into the evening for charging phones and cameras.
Accommodation is based on single occupancy unless couples wish to share, and all meals and drinks, including alcohol, is included in the price.
Availability (Saturday to Saturday)
January 13 – 20, 6 rods
January 20 – 27, 2 rods
January 27 – 3 February, 1 rod
February 10 – 17, 3 rods
March 9 – 16, 1 rod
2024 Cost: US$4,800
Includes: 7 nights, 6 days fishing on a shared guide basis at El Rincon Lodge, single occupancy accommodation, and all alcoholic beverages (open bar)
Excludes: international or domestic flights, hotels in Buenos Aires or fishing licences which cost: US$50 and transfers to the lodge which cost US$50 each way.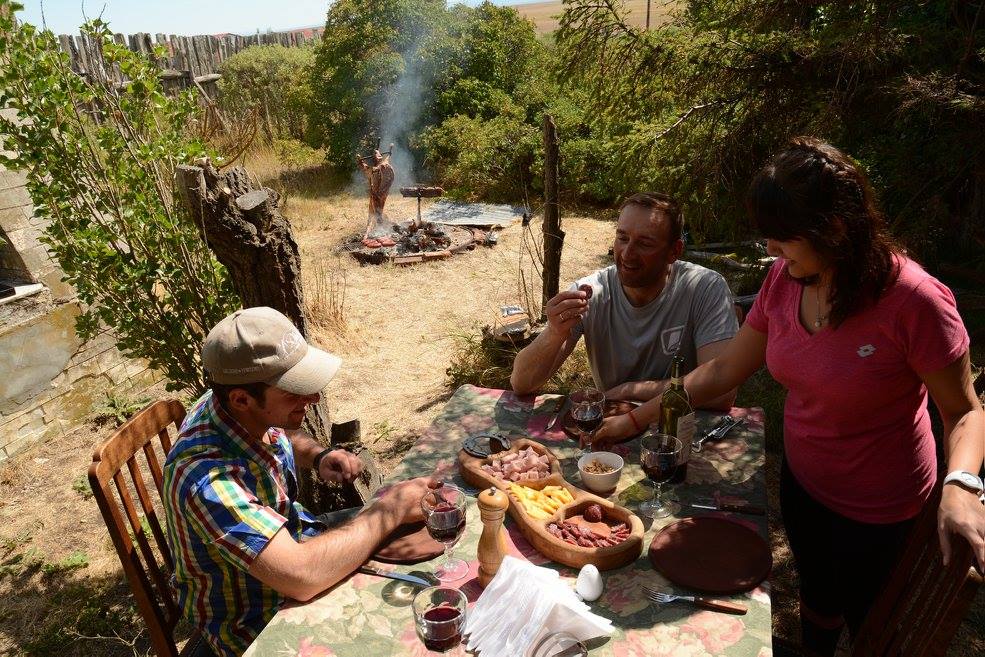 Click HERE to view our Argentine and Chile brochure
For more information please contact Olly Thompson or phone 01980 847 389.