ARGENTINA, TDF, AURELIA LODGE; 2018 SEASON FISHING REPORTS FROM THE RIO GRANDE.
Week: 2nd – 9th February 2018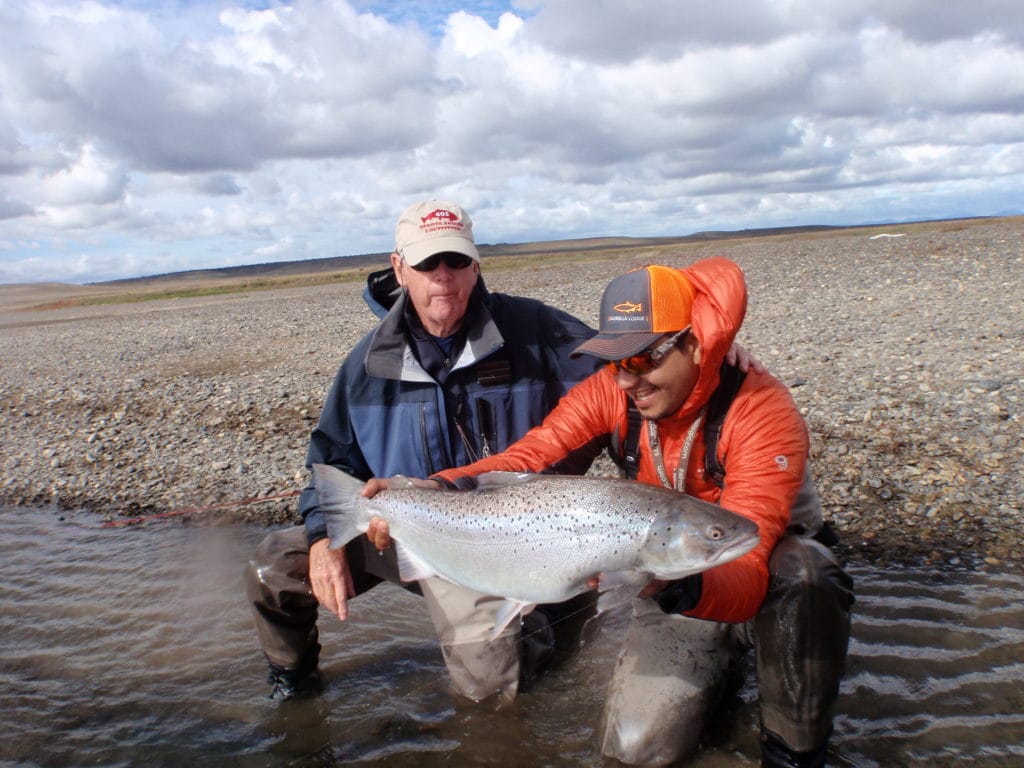 This week we found a very different river to this time last year, high levels and fast water with new structures in each pool.
The fishing began slowly, obtaining small but entertaining pieces. The improvements came mid-week with some excellent catches like James, who used a Green Machine fly, in the Largo pool. We tried different lines (float, intermediate and sinking) as well as single and double handed rods looking for the magical method throughout the week.
Kjell produced the most memorable capture of the week, using an articulated fly and intermediate line, his persistence paid off as his last cast of the day found a beautiful fish. The celebration was magnificent.
Although it was a very difficult week, they were able to find our anglers their prized catches and keep that provide wonderful memories for all of the anglers.
With the sea trout now running well we have great expectations for the season.
Week: 9th – 16th February 2018
Another week has passed in our 2018 calendar and fishing on the majestic Rio Grande has been tricky.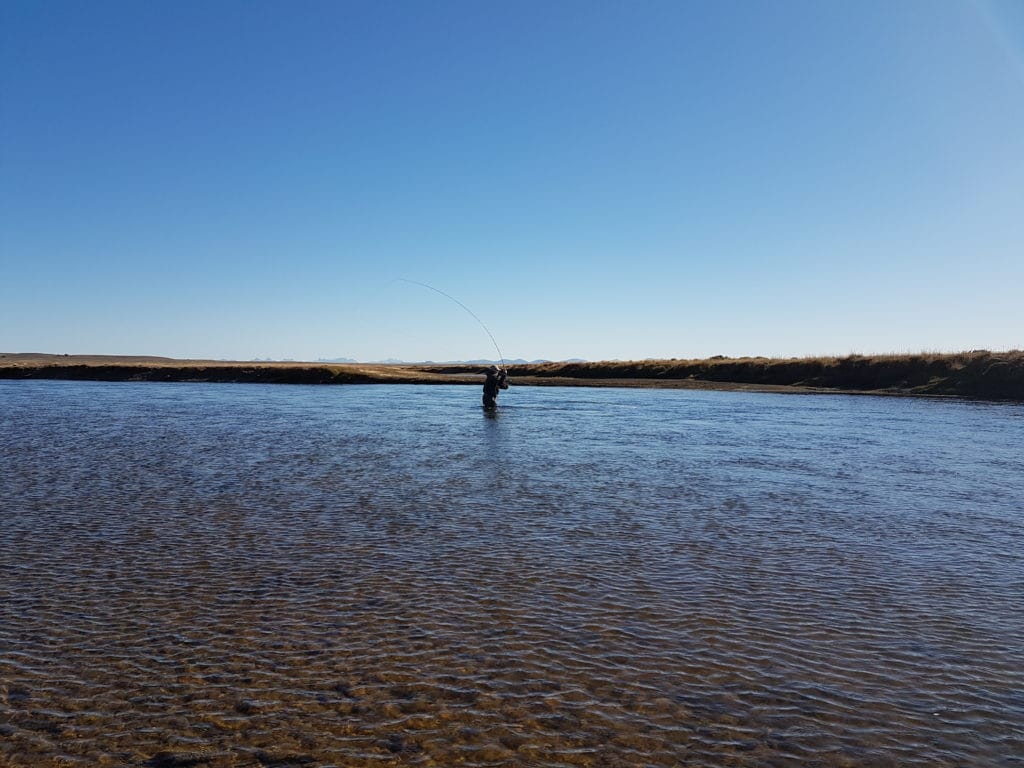 The first half of the week we saw a lot of sea trout running but it was a challenge to get them to stop and look at our flies, we tried infinite variations in lines and flies. So many changes have been made that this long-awaited moment has finally taken place. The first capture came from the hand of Terry, using a floating line and salmon fly.
David landed a notable catch, after losing several in the first few days, he eventually made one stick and landed his first ever Rio Grande sea trout. I think we may see David again next year now!
It was the first week that we have been able to use our new angler's lunch shelter right on the river. It was a great success with anglers able to just walk from the river to enjoy some wonderful warm food.
Having seen so many sea trout moving through the river we are expecting great things to come in the coming weeks.
Water conditions: Clean water
Water temperature: 6ºC to 12ºC
Water level: stable level with good speed
Weather conditions: Predominant winds from the west. Low pressure
Temperatures 0 ºC starting in the morning and 12 ºC in the afternoon.
Fishing Conditions:
Flies: Salmoneras – Sunray Shadows for surface fishing, articulated (Leech) for deep wells.
Lines: Scandi Float lines, Scandi Intermediate lines, Scandi sinking lines, sinking 3 and 5
For more information please contact Steffan Jones or phone 01980 847 389.