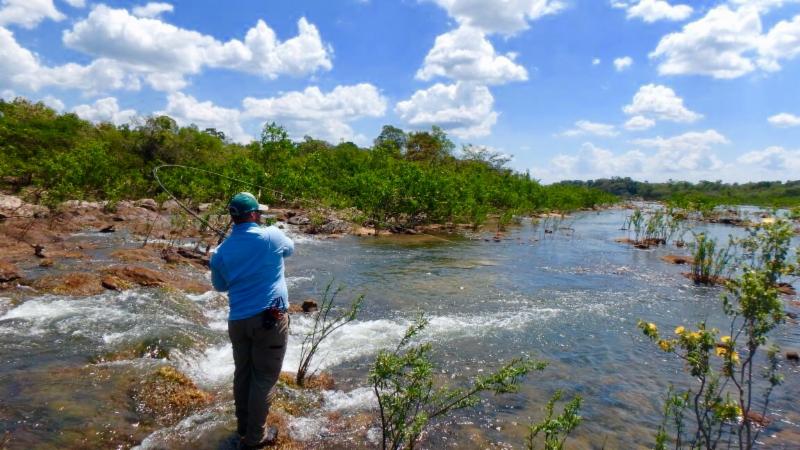 The season on the Rio Grande has drawn to a close some time ago now. However, we have just received this season recap from the lodge manager and head guide, Diego Castillo. This largely reflects the fantastic fishing to be had from this lodge and also the tremendous value for money it represents.
2015 Season's was a really good one for Aurelia lodge, even with the water level being the lowest level in 15 years we caught a lot of fish but more important then that was the fact we caught almost 90% of the seatrout on Floating and Intermedia lines. Most used flies were small classic nymph with rubber legs, tube flies, hitch flies and of course big streamers did the job at last light of every session. Best pools were 14, Manso, Radman, Martina and Rock splash at the end of the season.

Lot of fish over 10 pounds were caught and the average of the of captures increase a bit from last season because of the great number of fish over 15 pounds. Biggest fish of the season were caught in Manso pool and it was a 25 pounder beautiful female silver seatrout, again on floating line and a sunray shadow – truly explosive and exciting fishing.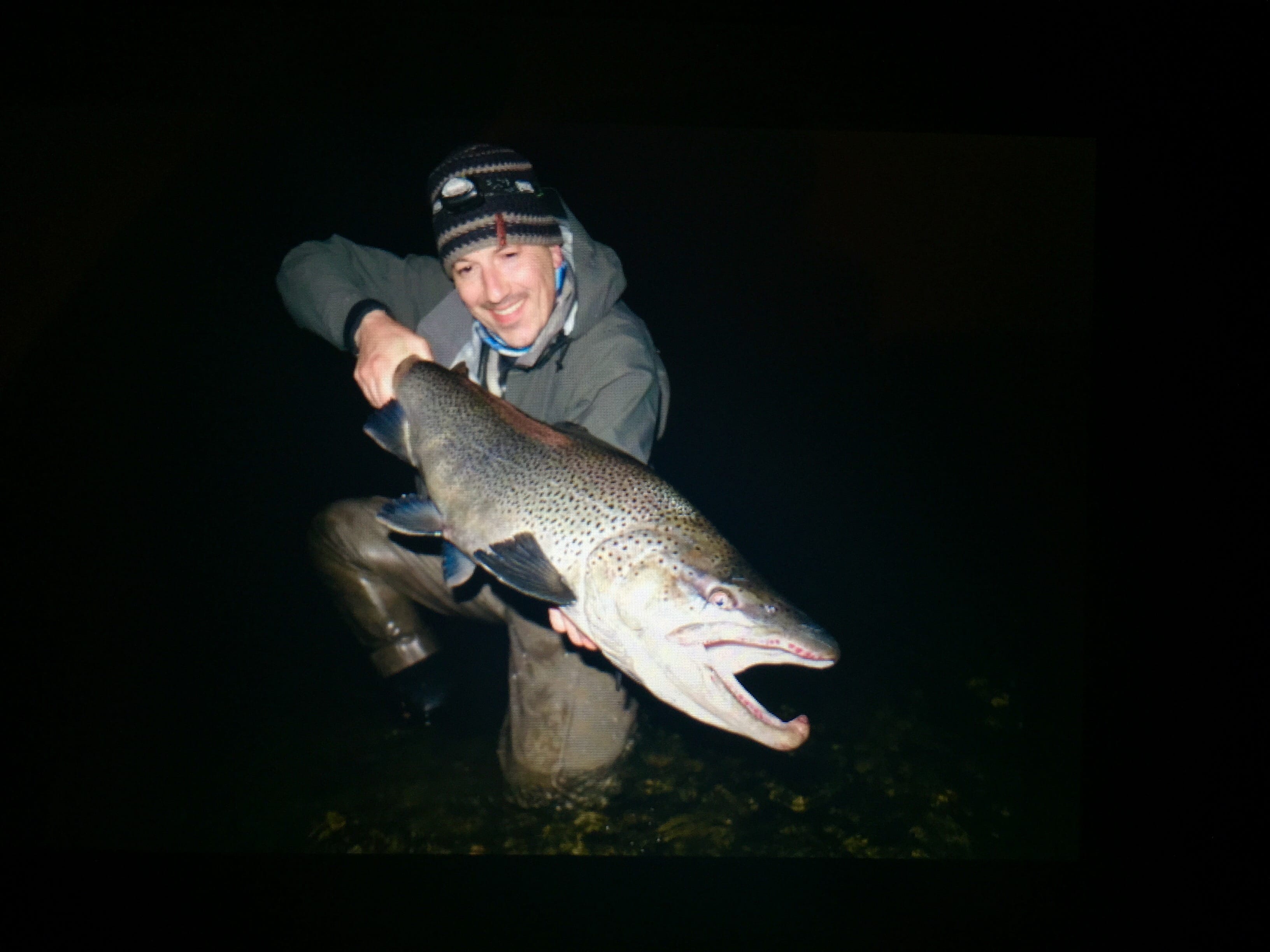 The season ends with low water again and realy cold weather with some days with temperatures just over 0 °celsius.
This was my first season in charge of the lodge and was largely a transition season from the previous management. We have put a lot of big and exciting changes in place for the 2016 season and onwards, which I firmly believe will transform the fishing and the results to make Aurelia one of the best on the whole river – we will certainly have more water per angler than anyone else. This will help us rest water and give the fish time to settle, which is important with the sea trout. We will also be operating on a single room as standard basis, which is also a very important change for us and visiting anglers.
We look forward to welcoming you to the lodge next season.