More often than not the focus of many fishing in Argentina is to travel south in search of great sea trout fishing on great rivers like the Rio Grande. What is less spoken of are the great trout fishing opportunities slightly further to the north. This can be an excellent stand alone trip or the perfect add on.
Estancia Tecka
Estancia Tecka is located 50 miles South of the city of Esquel. This working sheep ranch encompasses a massive expanse of 435,000 acres in this stunning part of Patagonia. From freestone rivers, spring creeks, lagoons, and lakes, this ranch offers what no other ranch in Argentina can, over 96 miles of private water set at the base of the Andes Mountains. From its inception in 1910, this estancia continues to produce the finest wool and some of the best trout fishing anywhere in the world.
The wide variety of water that guests have access to means that during your stay you can cherry pick from the style of fishing that interests you the most. If you want to creep along the edge of small creeks casting to big browns, no problem. Likewise, if drift fishing the larger Rio Corcovado interests you most, also not a problem. There are very few trout fisheries anywhere in the world that offer such a huge variety of water types and fishing styles.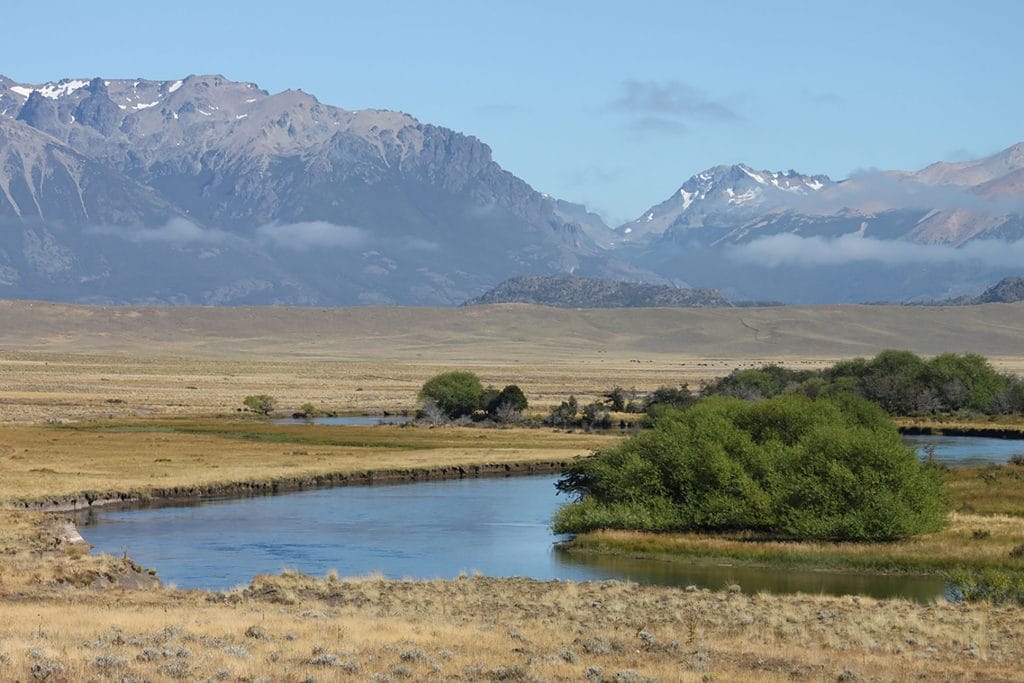 The Rio Tecka and the Rio Corcovado are the primary rivers in the program. The smaller Tecka is walk and wade featuring "s" curves and undercuts prime with browns and rainbows. The Rio Corcovado is a broad gin-clear band accessed via drift boat with a dense fish population and ample hatches. Along with these two main rivers there are an abundance of smaller tributaries and lakes of varied sizes.
The Lodge
The estancia has two dedicated fishing lodges, Caridad and Headquarters. Between the two lodges, a total of eighteen rods share exclusive access by wading and drift fishing to forty-five miles of the Corcovado River, thirty-five miles of the Tecka spring creek, and many tributaries and smaller spring creeks. The Headquarters Lodge features four spacious bedrooms hosting up to eight guests in complete comfort. A bit further into the property, the Caridad Lodge boasts five rooms for 10 guests. Each has en suite bathroom and offers very comfortable accommodation, excellent Argentina hospitality traditional food and wine.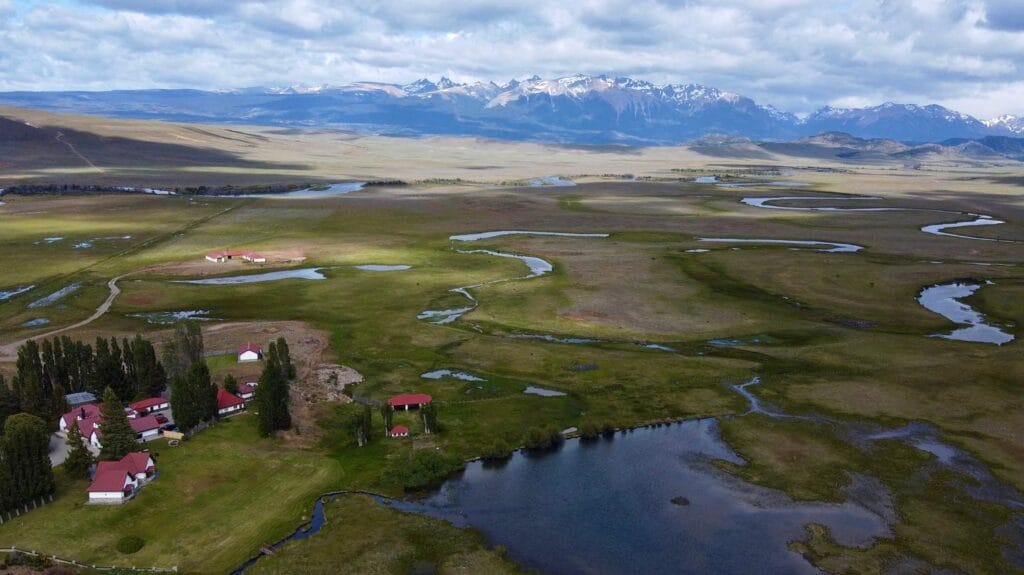 2023 Availability
11 – 18 February 4 rods (prime dry fly period)
March 25 – 1 April 4 rods
Cost: US$7,000 double occupancy, shared guide basis
Prices do not include international or domestic flights, hotels in Buenos Aires.
Click HERE to view our Argentine availability.
For more information please contact Olly Thompson or phone 01980 847 389.