Villa Maria Lodge Fishing Report – 22 February – 2 March, 2019. Sea trout fishing on the Rio Grande, Argentina.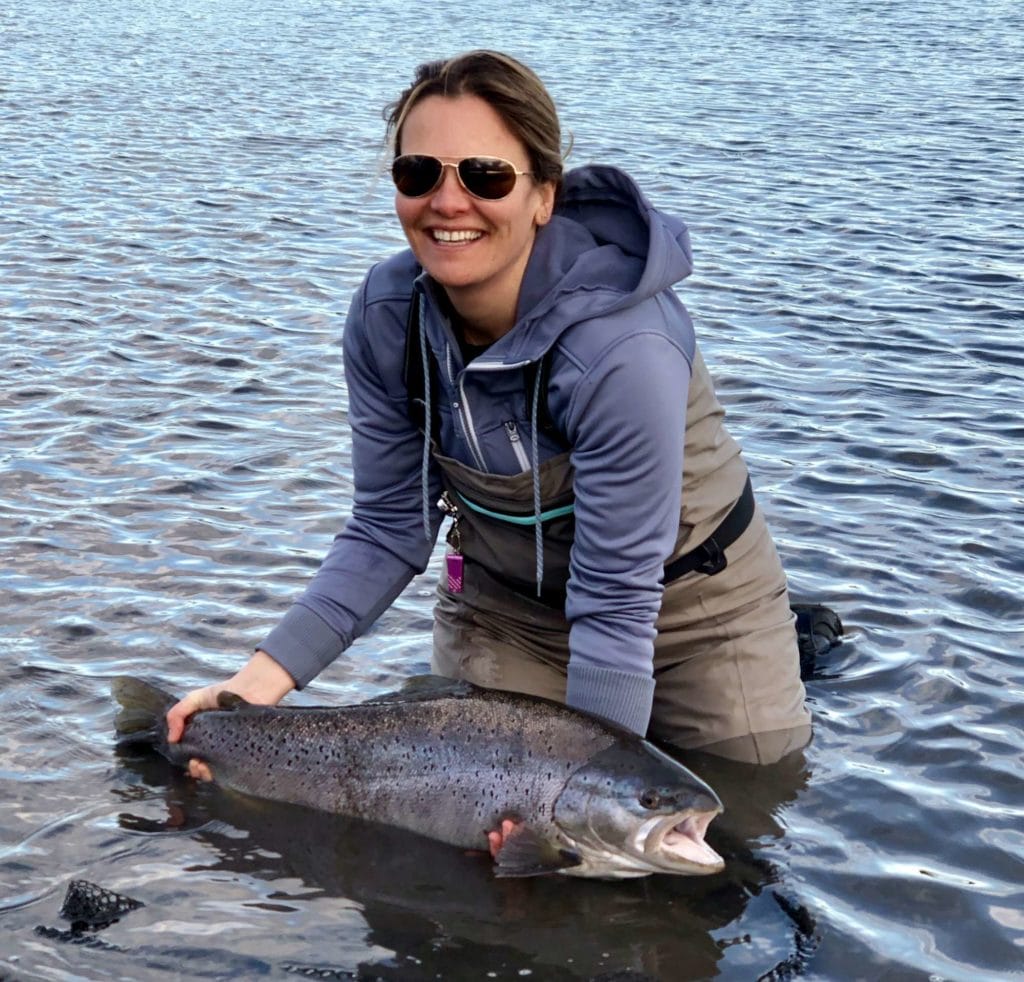 Another memorable week has gone by at Villa Maria Lodge.
This week we welcomed back two of our former guest David and Johnathan. The rest of the group were all first timers on the Rio Grande.
Like the last couple of weeks, the river kept varying its level daily due to slight rains and snow melting in its headwaters at the mountains. These variations were very mild and predictable and there was no sudden 10inches of overnight overflows. We did though have the first frosts of the season for a couple of mornings. This resulted in cold for water for the morning sessions and small changes to the usual tactics. Deeper lines and bigger flies did the trick. Bruce got his first ever Grande trout short into his first run of the pool and the scale stopped at 19 lbs. Sarah and Steve also had a fantastic debut at Villa Maria ending the evening with a 16 and a 18 pounder. On the morning of the second day Jonathan put his all his 27 years of Rio Grande experience into to work and landed the first 20 lbs fish of the week. The big male took a black and green streamer. The water slowly got back (to what has been the tale of the season so far) its low state.
So, the fish stayed in the usual places, like deeper channels and slower moving waters.
The big fish kept taking and David had himself a day with a with two 18 pound females one in the morning and one in the evening.
Barrie had yet to land one of the bigger elusive fish but on the morning of the fourth day, he got himself a 19 pound pleasant surprise to start the day with.
The fishing setups remained similar to last weeks, using mainly floating lines but 10ft sink tips in different densities were used according to the clarity and temperature of the water or when we were fishing the last 30 minutes of the days.
Again, our guests did a great job and had tons of patience to follow our suggestions! thanks guys!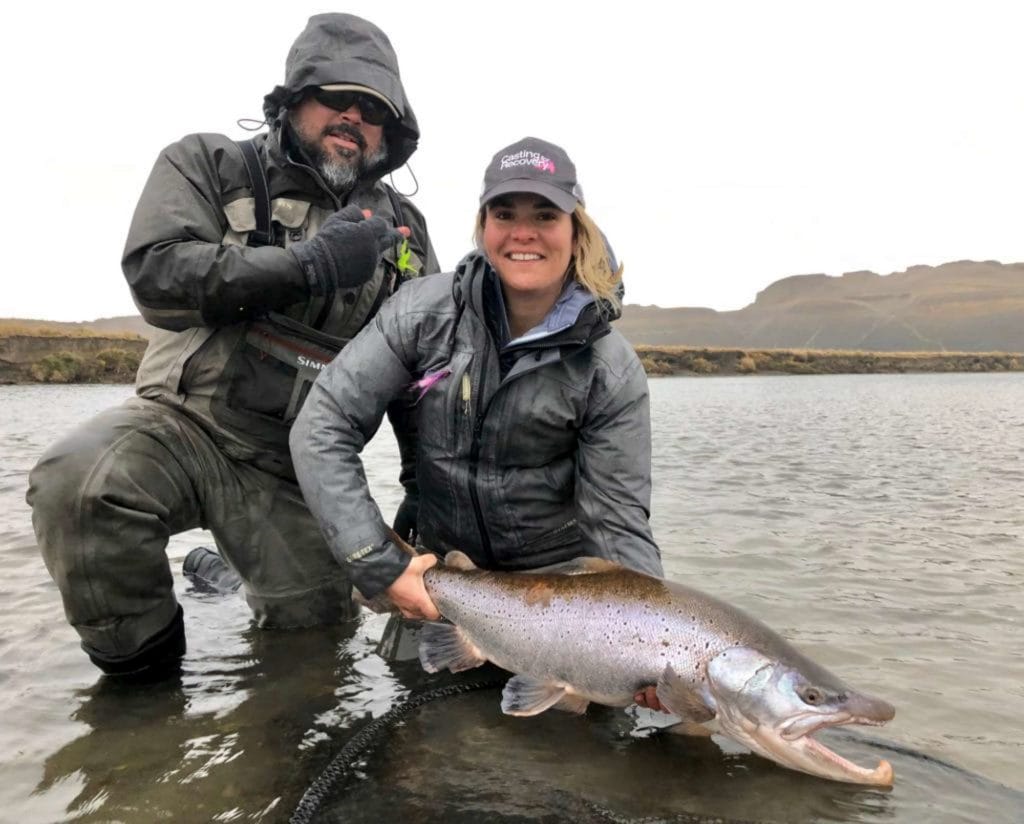 If you would like more information then please do not hesitate to contact Steffan Jones or call our office on +44(0)1980 847 389.