Stop by Alistair Robjent's tackle shop in the centre of Stockbridge any morning at the moment and along with all the other items of tackle that are being purchase and the general hubbub of fishing chat the one thing that most people leave the shop with are a handful of the famous or should that be infamous Robjent's Daddy flies.
Indeed such is demand that the old glass cigar container which holds this pattern on the front desk starting the day full of these flies has to be regularly topped up during the early morning rush to replenish fly boxes for the day ahead.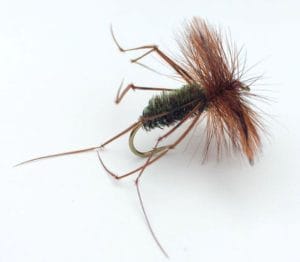 It would be hugely amusing to get the opinion of Skues,  F M Halford and his sidekick George Selwyn Marryat on this trout magnet, I am sure there would be a huge amount of huffing and puffing and a long drawn out discussion probably ending with a debate in parliament on the patterns legality.
It cannot be called an imitation because I am sure from my researches  I have not found any insect that it looks remotely like.  Even the Natural History Museum are perplexed by this creation which contains some characteristics of many insects.  Most certainly a result of some sort of cross breeding. Maybe I have missed something or it is a combination of many trigger elements that trout like or it stimulates a distant memory of food items.
Close copy it most certainly isn't but never the less and for whatever reason it does catch a huge number of trout all though the season and particularly during the mayfly hatches here on the southern chalkstreams.
Of course no fly can be guaranteed to be a total banker so it would be wise if heading out over the next few weeks to have a selection of mayfly imitations including Gray Wulff, Mohican, Shadow, French Partridge  and of course a few spinner patterns for the evenings.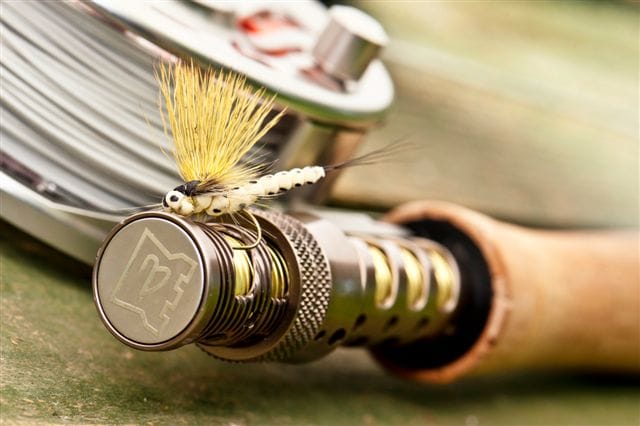 The main hatch has started on the lower and middle Test with vengeance but we still have a couple of opportunities to catch the hatch on the upper Test this bank holiday weekend including some last minute special offers. Please Click Here to see the offers and availability.
Call now for more information contact Bill Latham or call our office on +44(0)1980 847389.