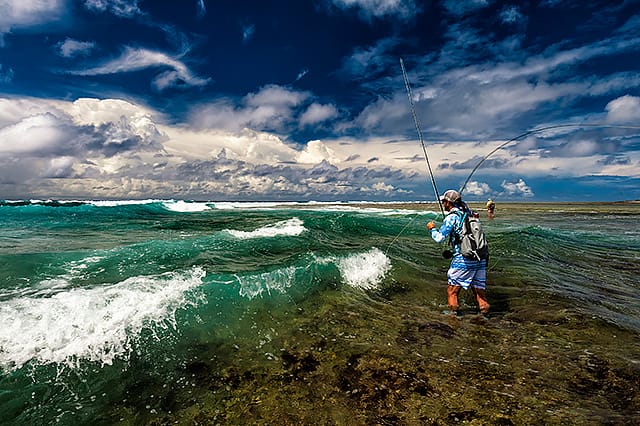 Nine long years I have waited to return to one of the most out of the way places I have ever been. Nine long years left wondering if I would ever see the Wild Side again, if the GTs really were that big, and if the lagoon really was stuffed with as many bonefish as I recall. Imagine then my feeling of anticipation as we touched down on the grass landing strip and were whisked off to our base for the week. Last time I passed through we were living on a mothership, but this time around it's a full on land based operation with 24hr electricity (lovely, lovely air con), various creature comforts, and some perfectly wonderful food. The edge of the known world this may well be, but it's an ultra-remote fishing trip with a certain degree of style.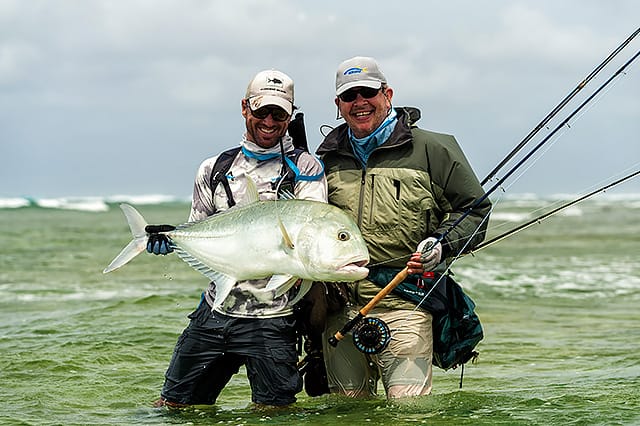 Day one and I was out photographing with a couple of lads on the calmer side of the atoll, but over at the mouth of the lagoon there was an incredible GT session going on – eight fish over one metre fork length, with the largest going 124cms. Slam, bang, welcome to Astove. There be monsters in these warm waters…… Now to be fair we had some very up and down weather during our week, indeed of my six visits to various Indian Ocean atolls, this was by far the worst run of up and down weather I have experienced – but we got enough of the good stuff to get a full on taste of just what the fly fishing on Astove is all about, and take it from me that a lot of it is perfectly insane.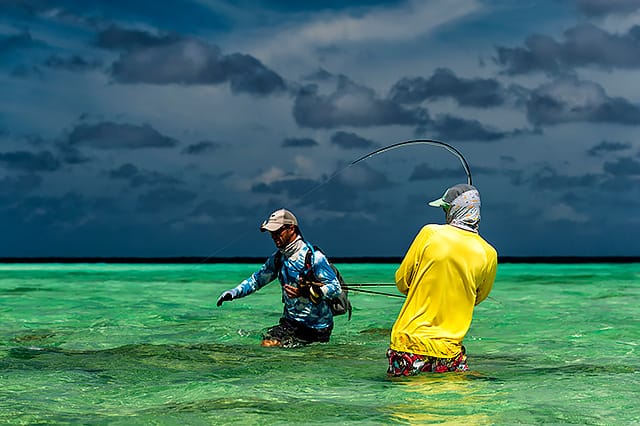 Very different to Cosmoledo and Providence in feel, Astove is a smaller and more intimate atoll – much of the outside of the atoll is some seriously gnarly terrain, where the GTs come in with the tide to hunt. There are also some rather large bonefish and good numbers of triggerfish that start feeding hard when the tide drops and the GTs have to move back into the deeper water and bide their time. We also saw some substantial Indo-Pacific permit moving around on the Wild Coast one morning, but true to form they were extremely skittish!!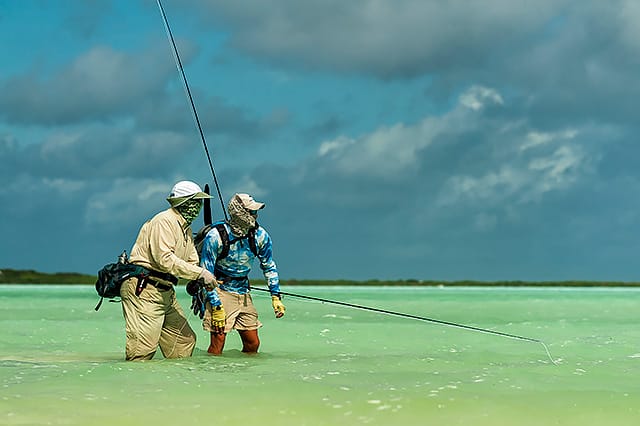 On about day four I think it was, we were having one of those periods when the light resolutely refused to behave, and we were moving slowly along a section of the Wild Coast on the hunt for GTs. The tide is starting to flood pretty rapidly and there's plenty enough water for anything big and hungry to come in and start picking off the smaller stuff. "Shark, shark" we all shouted almost in unison as a couple of fins broke the surface, but our guide Cameron then starts chasing after this "shark" with one of the clients – those fins were so far apart that none of us I guess could trust our eyes that it was in fact a GT of quite alarming proportions.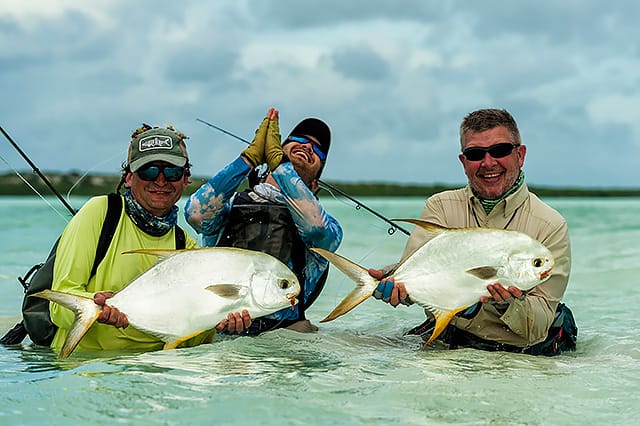 How big? Well let's just say that there's no chance it was south of 100lbs. Harald cast at the fish exactly as Cameron asked, and if you've ever seen a big GT smash a fly then you might be in for a shock on Astove. Holy cow this thing was a fridge of a fish, and all Harald could do was hold on for grim death as this GT kept running and running against a fully locked down drag. A while later I am gutted to report that the loop on the end of the fly line cut right through.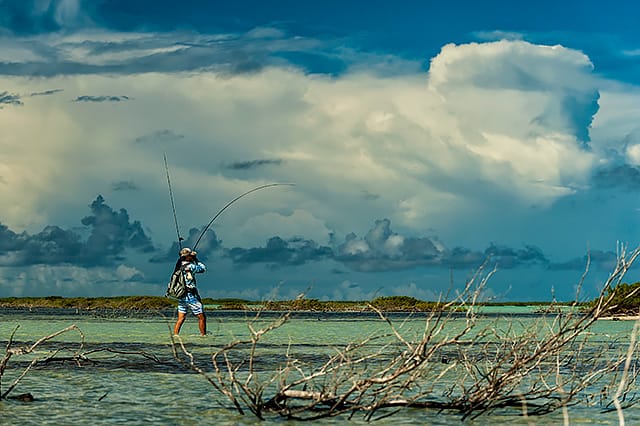 Astove's got the lot when it comes to the Indian Ocean fly fishing experience, yet the whole experience is utterly unique. There are a heaps of bonefish and strong numbers of permit inside the lagoon, indeed I witnessed a successful double hookup of permit one afternoon, with both fish landed. Give it a bit more time and I reckon there could be some serious permit fishing unlocked in these remote waters. Triggerfish abound, but they are not sods for nothing, and they take some serious catching.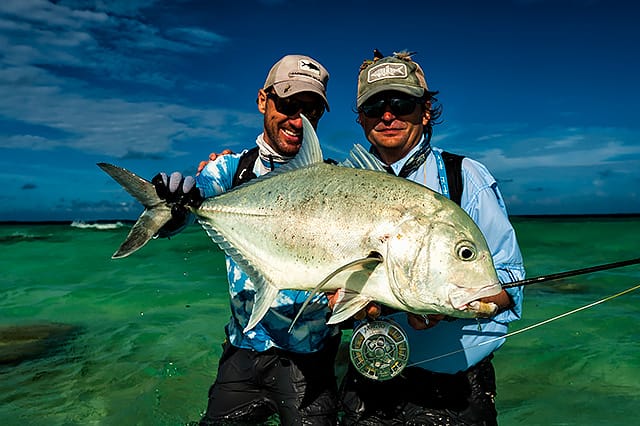 But of course a place like this is about GTs. I remember seeing a horse of a GT nine years ago killing small fish and driving a couple of clients absolutely mad, and this time around I saw the largest GT I have seen hooked on a 12- weight. I can't believe that a place as remote and crawling with fish as Astove is now on the map as such, and my nine years of dreaming is now a reality. What a place, what an operation, and as ever with the remote Seychelles, one is left in a mix of awe and fear at just how big some of those GTs really are out there………
For more information on Astove Atoll or any of our other Indian Ocean destinations please contact Charlotte Chilcott or call +44 (0)1980 847389.