The Atlantic salmon season well and truly underway and our favourite silver tourist is appearing in rivers across the northern hemisphere. The annual pilgrimage that both angler and fish make in the hope that one may intercept the other for that electrifying heartbeat of connection. If you have not planned your salmon fishing yet we have a number of last minute openings at some of the world's greatest spots to cast a fly for these majestic creatures.
Iceland Salmon Fishing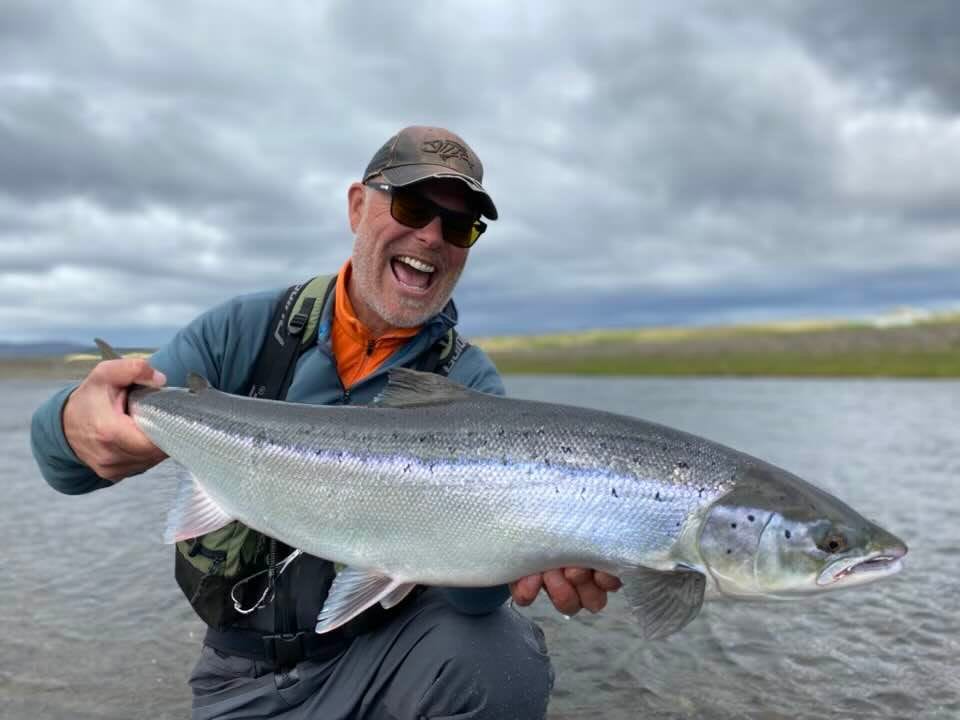 Midfjardara offers amazing sight fishing opportunities in gin clear water. The river is perfect for those that like to use single or small double-handed rods with floating line and small flies or hitch-tubes. The main run of the river is predominantly made up of grilse but in the early season the majority of fish tend to be multi-sea-winter fish in the 10 to 18 lb range. Maximum 10 rods per week, each enjoying single, en-suite rooms as standard in the newly renovated and comfortable lodge but early season weeks can be limited to 6 and 8 rods. September is often a good time to catch salmon, but the weather can be really unpredictable at that time of year.
Midfjardara Lodge Availability in 2023
11 – 14 August: 2 rods – £5,470 per person
14 – 17 August: 2 rods – £5,470 per person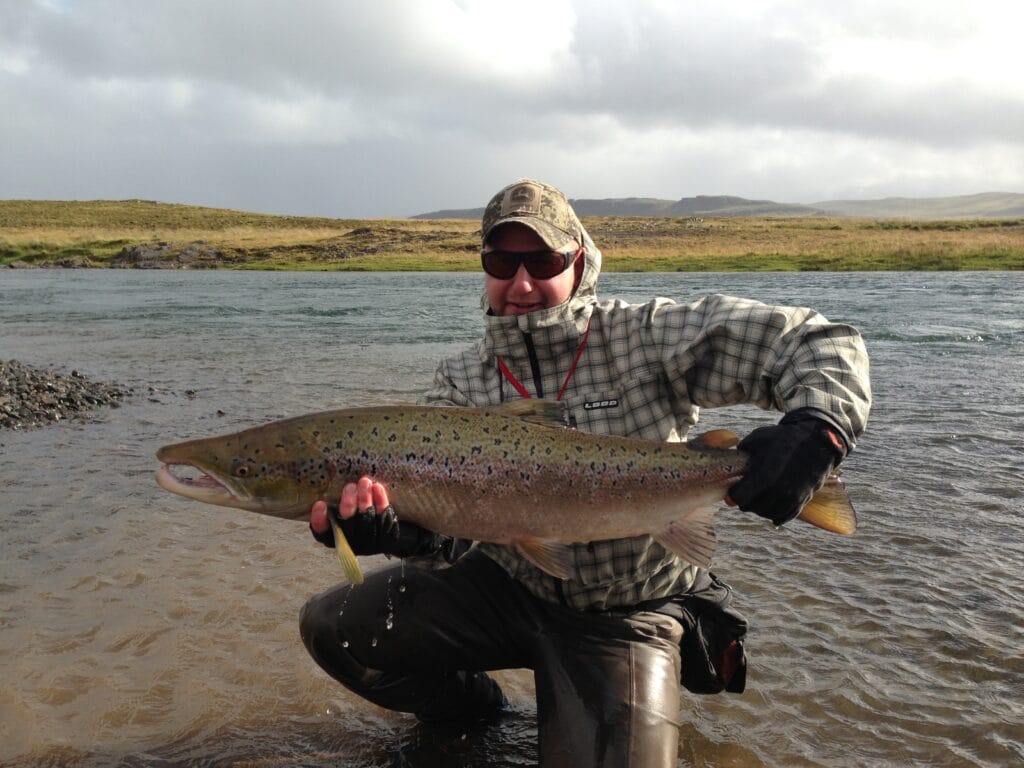 Haukadalsa is an exclusive five rod salmon river located approximately 150 km north of Reykjavík. The river flows into Breiðafjörður and is surrounded by a number of other famous salmon rivers. The river is small to medium sized and with only five rods fishing over eight kilometres there are over 40 named pools in which salmon are plentiful, both grilse and multi-sea winter salmon. The pools are unusually long with many riffles which encourage salmon to hold on their journey to the top. Haukadalsá rarely gets hit with extremely low water like its neighbouring rivers due to Lake Haukadalsvatn at the headwaters which ensures that water levels remain steady even in periods of drought. The lodge is family run and offers a warm and relaxed atmosphere to visiting salmon anglers.
Haukadalsa Lodge Availability in 2023
11 – 14 August: 4-5 rods – £4,950 per person
Norway Salmon Fishing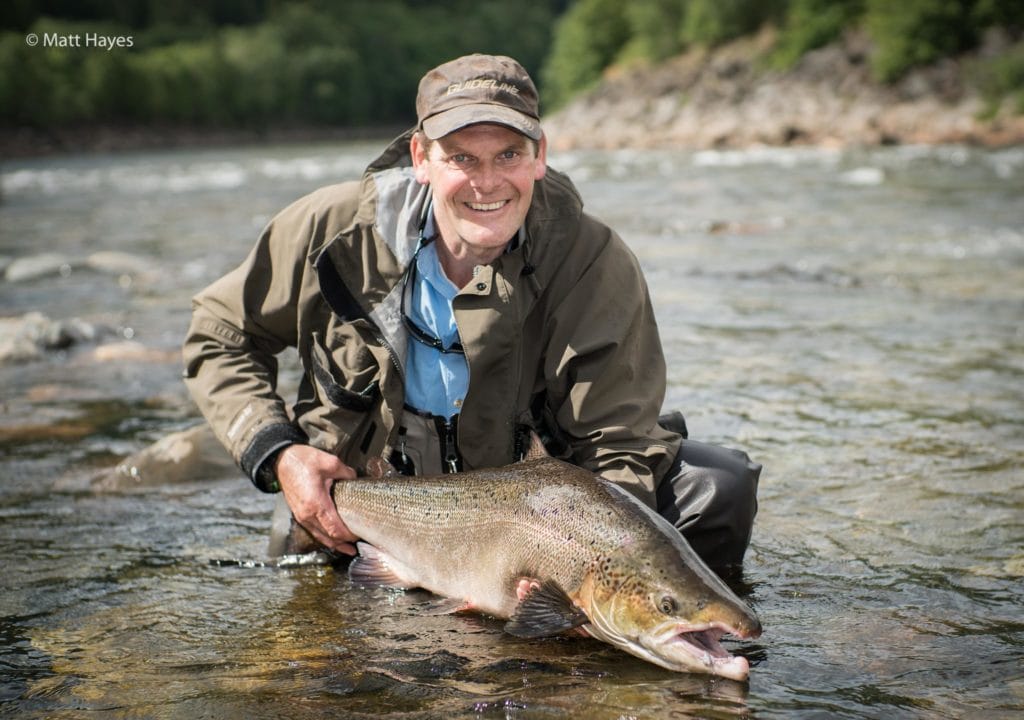 The lodge founded in 1882 when the first British salmon fishers, known as the 'Salmon Lords' (Lakse Lorder) used the house as a base for their summer fly fishing adventures on the Gaula River. Travelling salmon fly fishers have now enjoyed over 130 years fishing and staying at the lodge. The lodge has 4 km of private double bank fishing located above Gaulfossen. The river sees strong runs of salmon averaging between 14 – 18 lbs with many fish exceeding 30 lbs and a few over 40 lbs. The river is full of character and when clear it carries a slight golden tinge. The surrounding scenery is one of thick evergreen forested slopes interspersed with small villages and farms.
The lodge is a traditional big family house and includes seven double occupancy rooms along with a self-contained family apartment in the form of a small house that dates back to the 1700's. The lodge offers fully catered accommodation and anglers receive light guiding. It is possible to arrange more formal guiding for those looking for more advice on the water. The fishing runs on a 16 hour rotation per day enforcing two fixed 4 hour rest periods on the river, one at night and one at lunchtime.
4 km continuous private double bank fishing
Fantastic fly water
Good beat rotation and resting periods so there is always fresh water
Fly fishing and catch & release only
Good food, fully licenced bar and relaxed family style accommodation
Winsnes Lodge Availability in 2023
13 – 20 August (week 33): 6 rods – £2,850 per person
20 – 27 August (week 34): 6 rods – £2,850 per person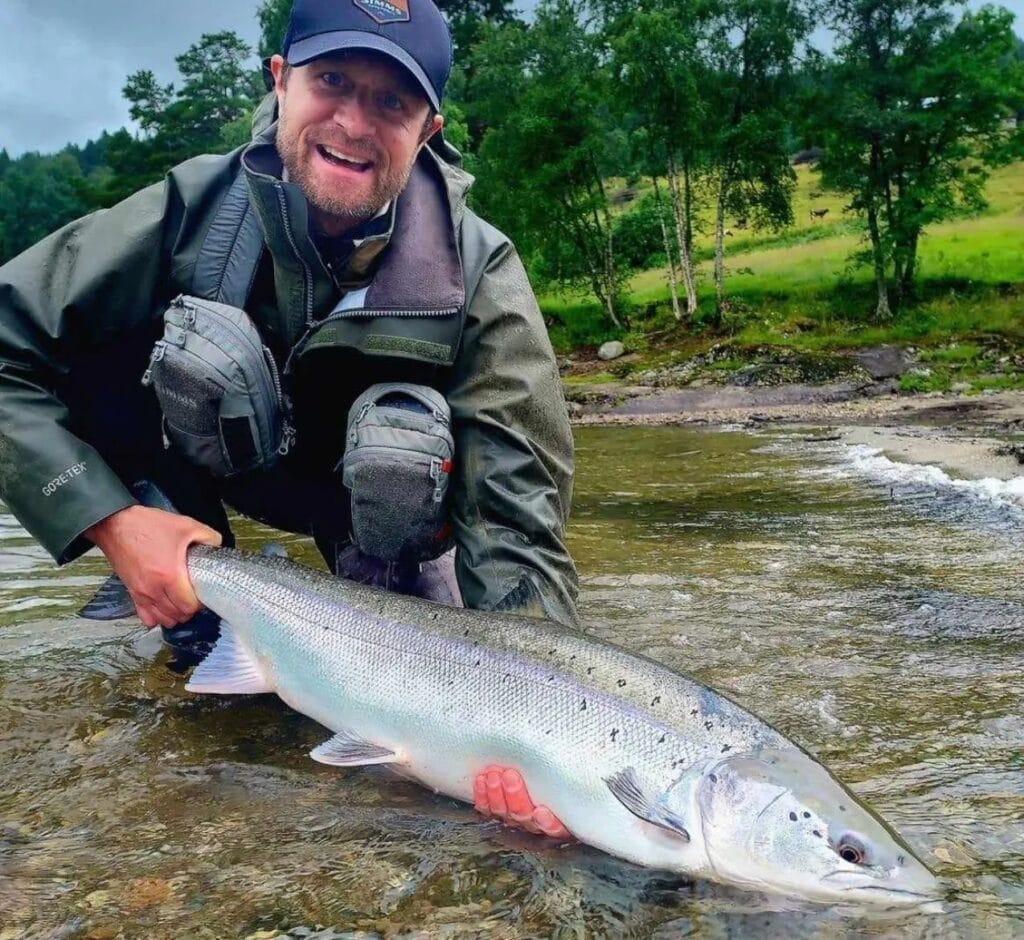 Grindal Salmon Lodge (formerly Aunan Lodge) is located on the banks of the River Orkla and offers a little over five kilometres of continuous Atlantic salmon fly fishing. The fishing comprises 18 very different pools, most of which have both banks controlled by the lodge which is unique by Norwegian standards. Just 12 rods are allowed on the water, giving guests the space and variation to fish methodically and not feel rushed through pools. The fishing at Grindal Salmon Lodge runs on a fly only basis, but for groups taking all 12 rods spinning is also allowed by prior arrangement. Catch and release is strongly encouraged. The size and velocity of the river lends itself perfectly to fly fishing with pools offering classic taking spots and readable current. So whether you are an experienced salmon angler or early in you quest for silver you will find the water a joy to fish. Each group has two guides who will divide their time between the 12 anglers, offering advice and invaluable insights where possible.
Grindal Lodge Availability in 2023
2 – 9 August (week 31/32): rods available
16 – 23 August (week 33/34): rods available
For more information about salmon fishing in Norway please contact Alex Jardine or call our office on +44(0)1980 847389.