Exmouth, Western Australia, is indeed a fantastic destination for fly fishing enthusiasts and those looking for a variety of outdoor activities. Here's some more information about what you can expect from a trip to Exmouth: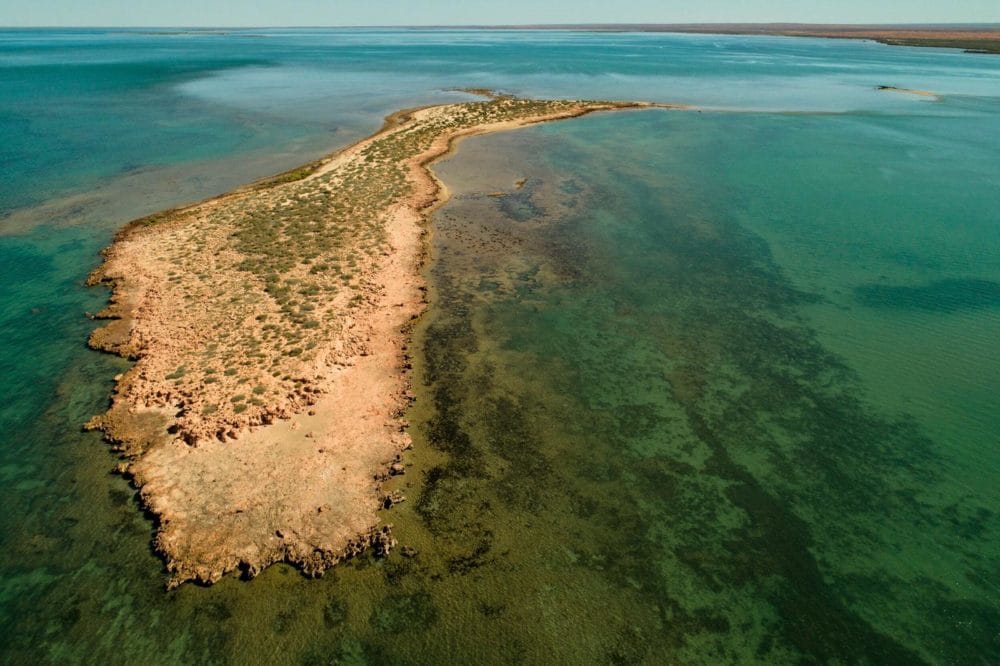 Fishing Opportunities in Exmouth:
Ningaloo Reef: The Ningaloo Reef system is famous for its incredible marine biodiversity. Anglers can enjoy fishing the colourful reef and sight fishing to a range of species including Indo-Pacific permit, giant trevally, golden trevally, and bonefish. The crystal-clear waters of the reef make for an unforgettable fishing experience.
Gulf Fishery: The gulf fishery in Exmouth is another exciting option for anglers. The area offers a mix of semi-temperate and tropical species, providing a unique fishing experience. This region is especially known for giant trevally, golden trevally, queenfish, permit and other exciting game fish.
Bluewater Fishing: Exmouth offers excellent bluewater fishing opportunities, with a diverse range of species to target. Some of the prime species include three species of marlin, sailfish, giant trevally, cobia, and more. The accessibility and abundance of fish make it an ideal spot for anglers.
Fishing Methods: Whether you prefer fly fishing, conventional fishing, or bait fishing, Exmouth has experienced guides who can cater to your preferred fishing method. This flexibility ensures that you can try various techniques during your stay.
Prime Fishing Seasons: The best time to visit Exmouth for fishing is typically from October to December, with January to March also offering great opportunities. During these months, the chances of targeting permit and giant trevally are high. However, fishing can be enjoyable throughout the year.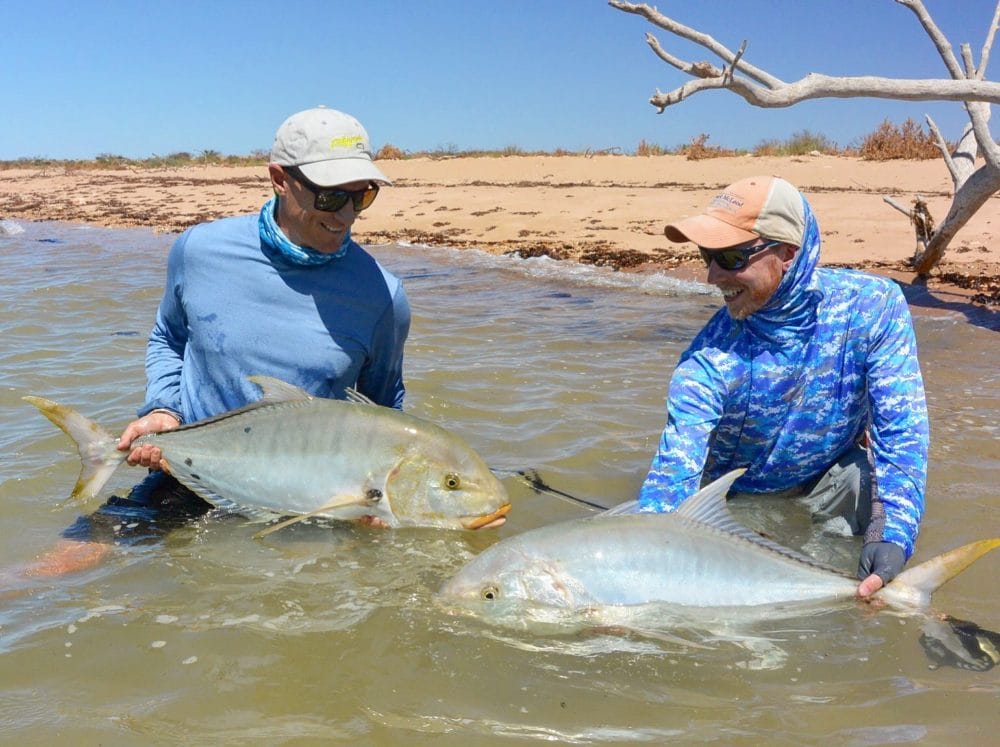 Accommodation:
Exmouth offers a range of accommodation options to suit various preferences and budgets. Whether you're looking for self-catered cabins, full-board hotels, or other lodging choices, you'll find something that fits your needs. This makes it an excellent destination for solo anglers, groups, and families travelling with both fishing enthusiasts and non-fishing companions.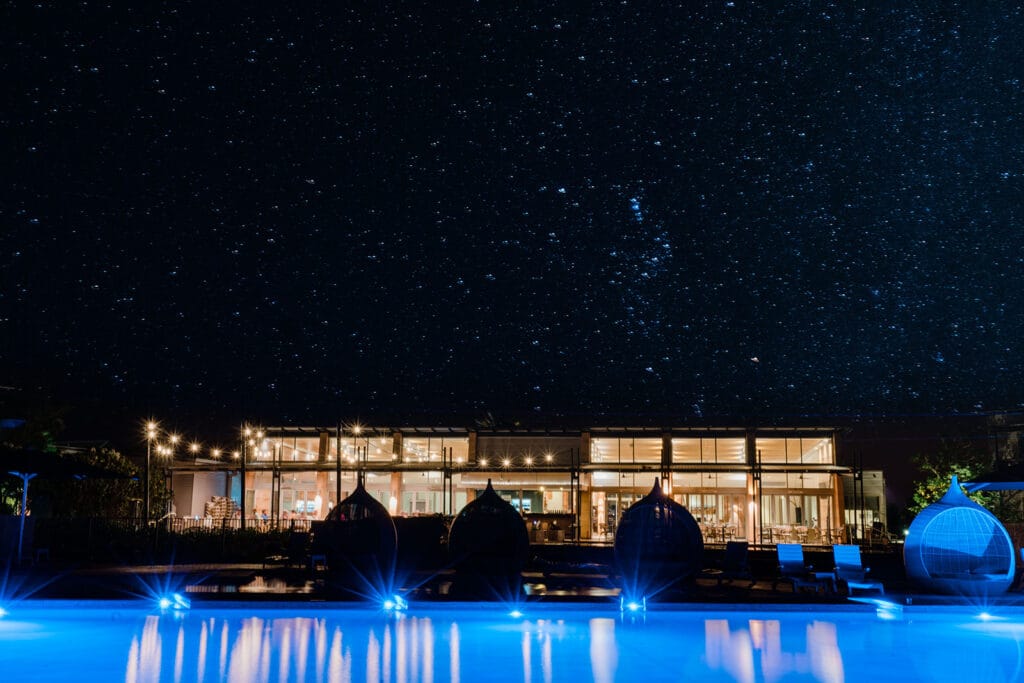 Activities Beyond Fishing:
Exmouth is not just about fishing; it offers a wide range of activities for visitors to enjoy:
Four-Wheel Driving: Explore the rugged terrain and beautiful beaches of the area with off-road adventures.
Birdwatching: The region is rich in birdlife, making it a paradise for birdwatchers.
Canoeing/Kayaking: Paddle along pristine waters and enjoy the stunning coastal scenery.
Scuba Diving: Dive into the clear waters of the Ningaloo Reef and discover its vibrant marine life.
Sailing and Snorkeling: Experience the beauty of the ocean and coral reefs.
Surfing and Swimming: Enjoy the waves and beaches for surfing and swimming.
Hiking: Explore the stunning landscapes through hiking trails.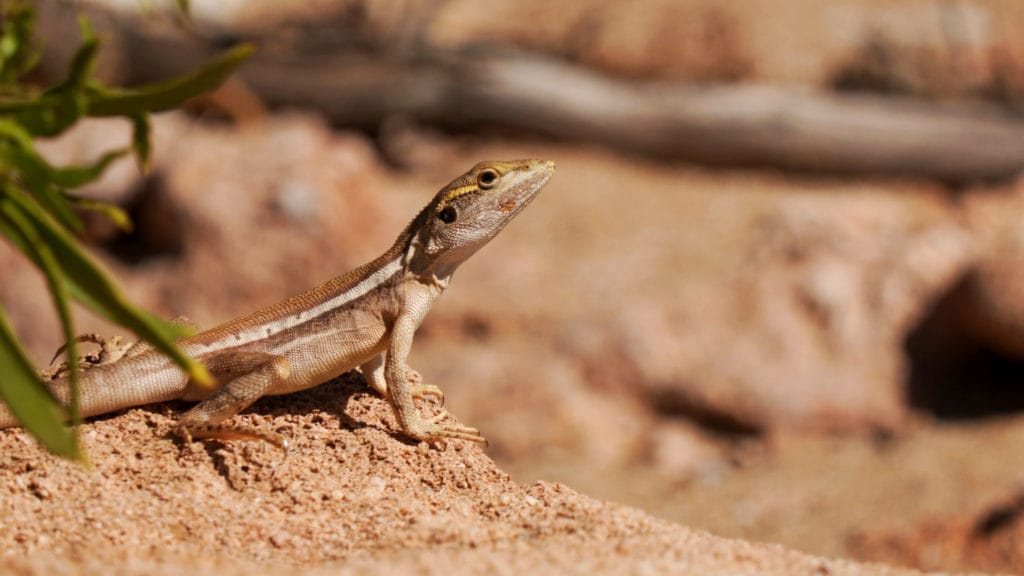 Additionally, Exmouth is known for its unique wildlife encounters, such as swimming with whale sharks (March to September), witnessing humpback whales (August to October), and observing nesting turtles (November to March).
In summary, Exmouth, Western Australia, is a versatile destination that offers exceptional fishing opportunities, a range of accommodation options, and a variety of outdoor activities for both anglers and non-anglers alike. It's a destination that caters to a wide range of interests and is sure to provide an unforgettable experience for all visitors.
For more information on Exmouth in Western Australia please contact Alex Jardine or call our office on +44(0)1980 847389.
About the Author – Alex Jardine