From 21 February 2022, Australia welcomed fully vaccinated visa holders, enabling the return of leisure visitors, business travellers, and other visitors to Australia. Travellers who are fully vaccinated with a Therapeutic Goods Administration (TGA) approved vaccine, will not have to quarantine on arrival. This has opened after a vast fly fishing destination with seemingly endless opportunities in both salt and freshwater.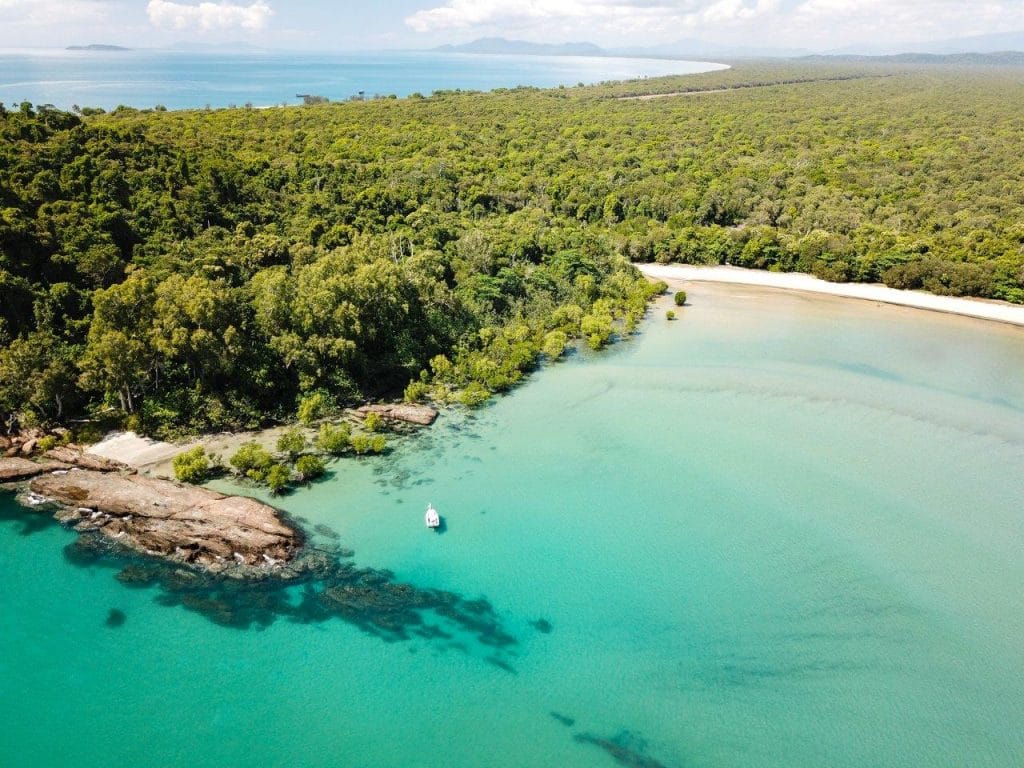 So you want to go down under? Whether looking for a specialist fishing trip, a combination of fishing and travel or a location where you can sneak in a fishing rod but not get into too much trouble; we have detailed a few options from around Australia below.
For a brief glimpse of what is on offer from coast to coast, below is the full film of Coast to Coast Australia filmed by Todd Moen of Catch Magazine along with Alex Jardine.
Exmouth, Western Australia
Suitable For: Fishing focused trips, fishing/non-fishing stays, part of longer itineraries in Western Australia.
Accommodation: A variety of accommodation available from self-catered cabins to full board hotels.
Prime fishing targets: giant trevally, queenfish, indo-pacific permit, golden trevally, bonefish.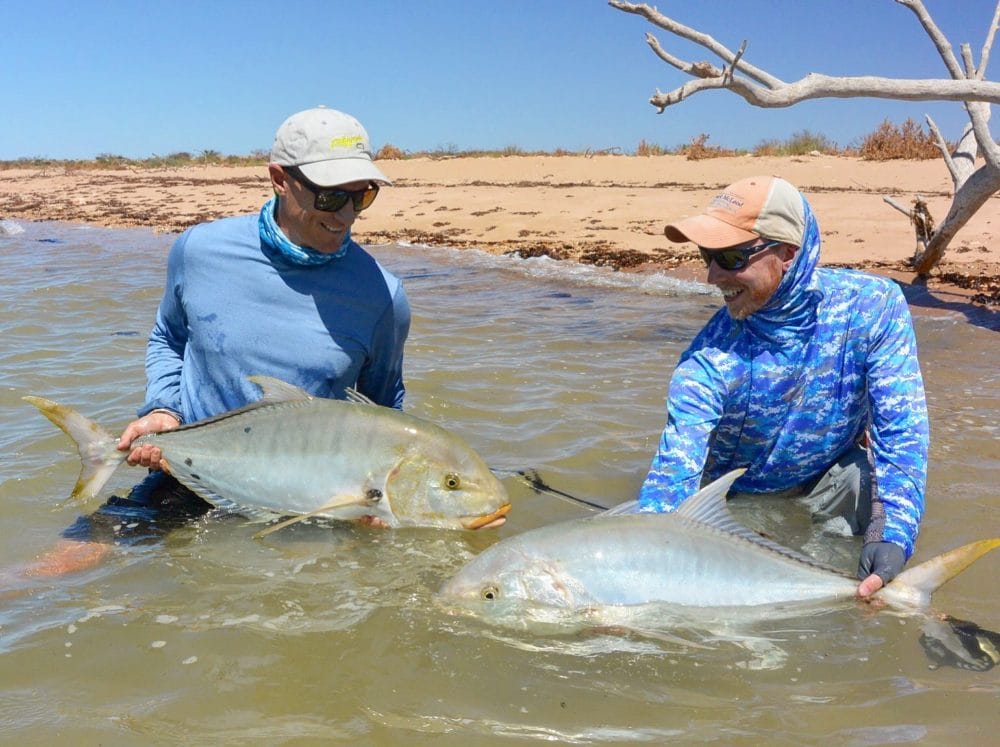 In the remote far north-west of Australia lies a unique small township called Exmouth, located 1300 kms from Perth. The fishery here is hugely diverse. It can be broken down into three principal areas; bluewater, the Ningaloo reef system and the gulf fishery. This unique fishery shares the aggregation of semi-temperate and tropical species of fish. When this is accompanied with the accessibility, the options of angling become somewhat endless.
The prime target species in this area are Indo-Pacific permit, giant trevally, golden trevally, queenfish, cobia and big bonefish. Although there are dozens of other species you will encounter too. And the guides are also experienced in conventional and bait methods too so there isn't a restriction to one method. Prime time in this area of the world is October to December, with January to March being consider very good too. Outside of that time there is continued great fishing to be had but just not as predictable for those looking to target permit and GTs.
Whilst wade fishing is an option the whole fishery is best fished from the boat due to the big tidal movements and the freedom it offers to adjust position quickly. This is especially important when covering large areas in search of permit or looking for spontaneous aggressive feeding on the flats that usually stems from shark or ray activity.
From its wonderful peninsula location, Exmouth is certainly not limited to fishing with a range of activities available locally including four wheel driving, birdwatching, canoeing/kayaking, scuba diving, sailing, snorkelling, surfing, swimming & hiking. The area is also well known for offering various aquatic encounters such as the chance to swim with whale sharks (March to September), view humpback whales (August to October) or observe nesting turtles (November to March).
A range of accommodation are on offer making it a great destination for solo anglers, groups and those travelling with non-fishing families or partners.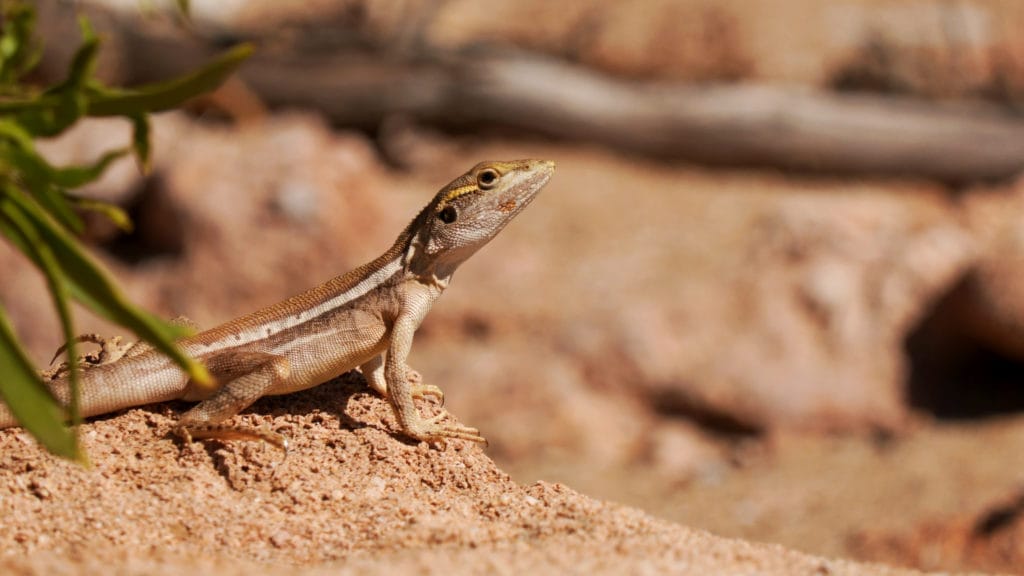 Suitable For: Fishing focused trips, part of longer itineraries in Queensland and New South Wales.
Accommodation: Comfortable liveaboard boat, shared cabins
Prime fishing targets: permit, milkfish, giant trevally, blue bastard, queenfish, barramundi, coral trout.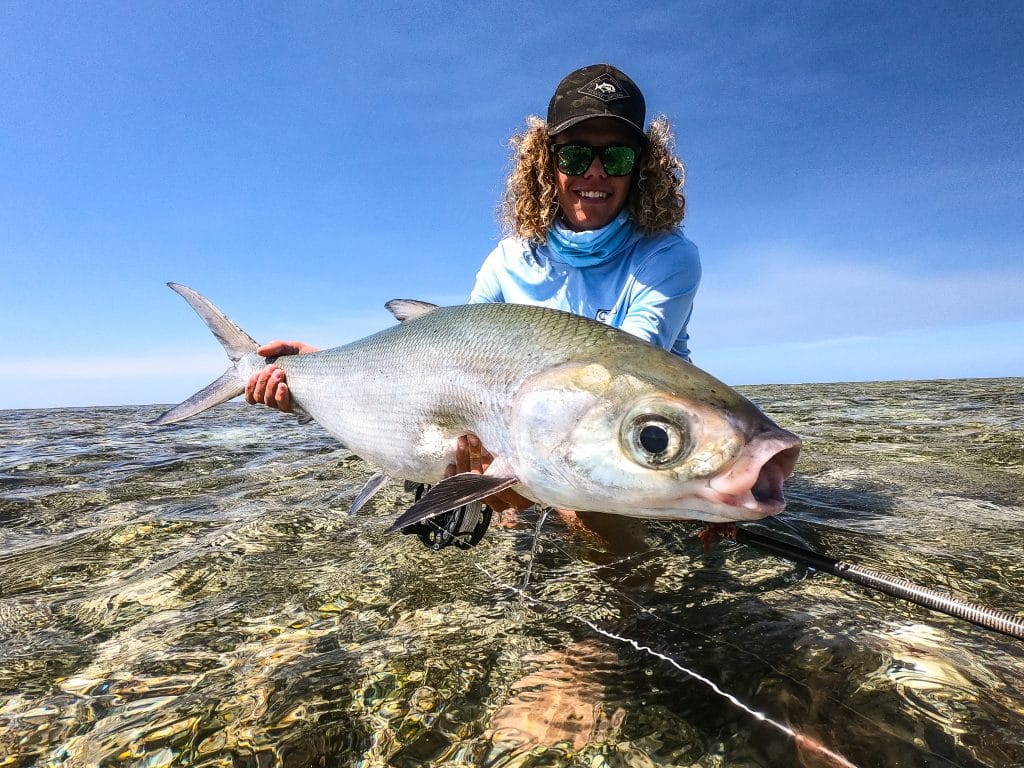 Aroona Fly Fishing has access to the rich waters of East Cape York and the Far Northern Great Barrier Reef in Australia. They offer some of the remotest and untouched flats fly fishing on the planet. From your base aboard the luxury Aroona mothership anglers have the chance to explore the rich variety of water, and fish whilst staying in comfort and looked after by the excellent boat and guide team.
The main fishing focus will be on the flats with the target species including two species of permit (T.Blochii & T.Anak), GTs, blue bastard, triggerfish, golden trevally, queenfish, longtail tuna, milkfish, Spanish mackerel, bluefin trevally, bumphead parrotfish, Napoleon wrasse, spangled emperor, coral trout and much more.
The dates of each trip are set around optimal low tides during the day to maximise time for wading. The skiffs are fitted with electric motors for fishing during the high water times and for covering drop offs, bombies and coastal rivers for Barramundi.
Aroona is a 70 ft Motor Yacht that runs remote luxury charters on the Great Barrier Reef all year round. The vessel is designed for running extended charters for a maximum of six guests in comfort. The vessel spends most of its time on the east coast running multi-day tailored adventures out of Cairns.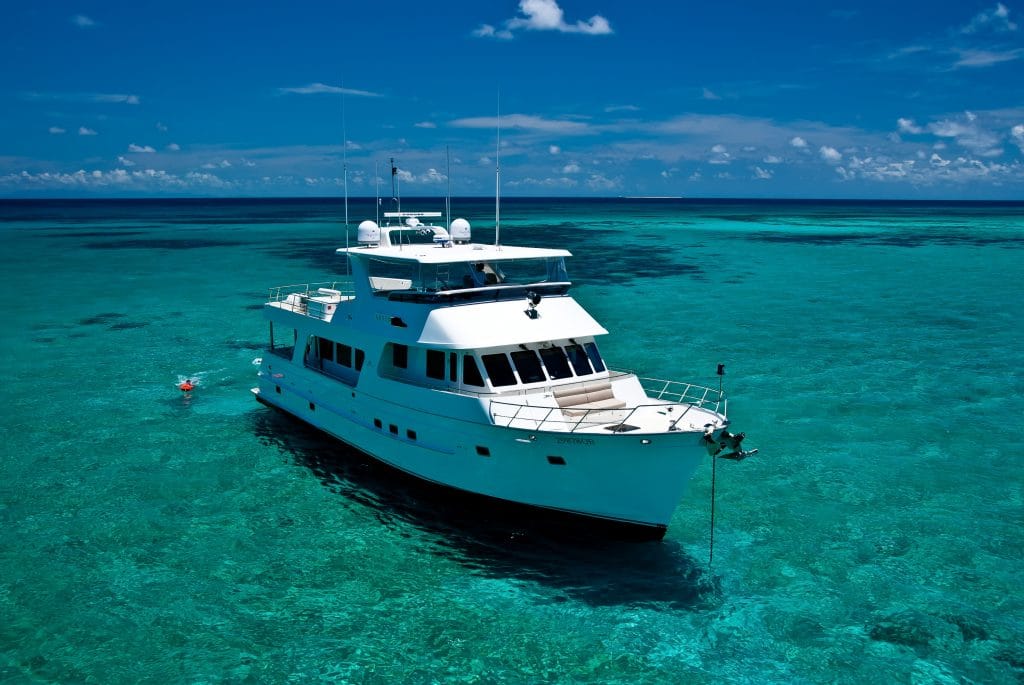 Suitable For: Fishing focused trips, fishing/non-fishing stays, part of longer itineraries in Queensland and New South Wales.
Accommodation: A variety of accommodation available from self-catered cabins to the luxurious Qualia Resort.
Prime fishing targets: black marlin, sailfish, giant trevally, queenfish, coral trout.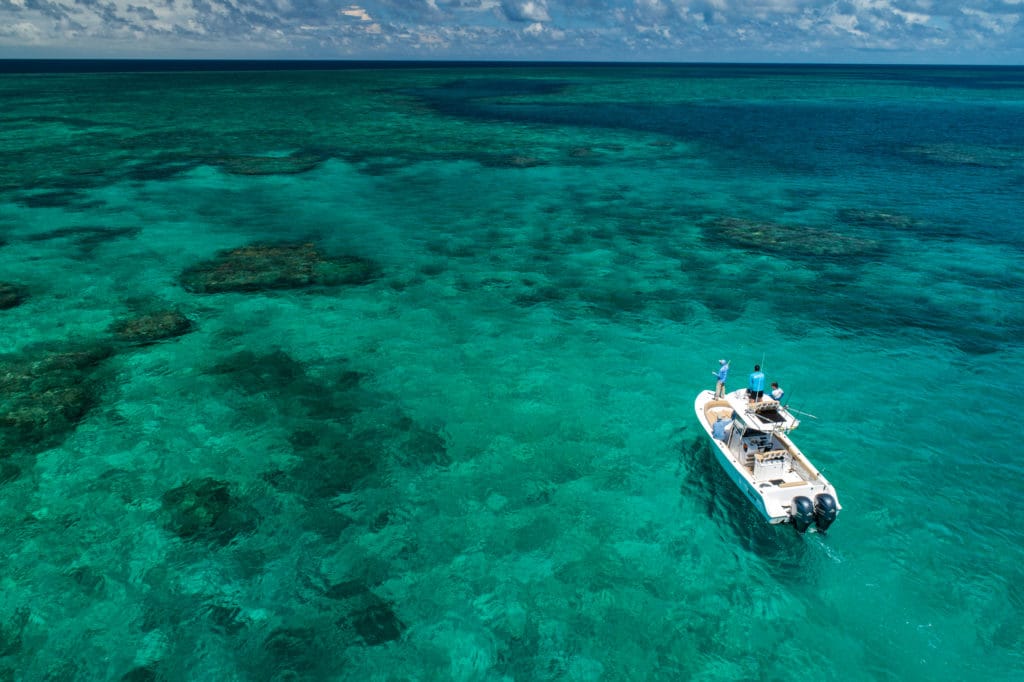 Due to Hamilton Island's unique location, with access to both the Whitsundays and the Great Barrier Reef anglers have a huge variety of fishing options, whether looking for a half-day charter or for multiple days on the water. Conventional tackle is the norm in this part of the world, but those looking to try with the fly will also get close to some amazing fish too.
Inshore options allow anglers to explore some of the 74 islands that make up the Whitsundays. These islands offer spectacular scenery, stunning white sand, and most importantly plenty of fish to target. It is not unusual to find big GTs, large schools of queenfish and tuna activity. In the shallower water it is possible to sight cast to indo-pacific permit, solo bonefish and more. The island creeks also offer the possibility of locating barramundi.
The offshore fishery offers anglers the chance to target the largest pelagic species including giant black marlin, blue marlin, striped marlin, and sailfish. There will also be shots at big tuna, giant trevally and may other open water species. The boats are well set up for conventional anglers but fly anglers can also have shots.
The Great Barrier Reef offers a stunning fishing experience and the colourful coral reef provides life to a huge swathe of ocean. The shallow water offers numerous reef species from emperors, coral trout and tusk fish. It is also possible to find various trevally species, smaller tuna, bumphead parrotfish and napolean wrasse hunting the clear waters.
Hamilton Island itself is a resort island with a number of accommodation options available from well-appointed sea view chalets to several hotel options. The jewel in the crown is the Qualia Resort that offers secluded luxury on the northern tip of the island.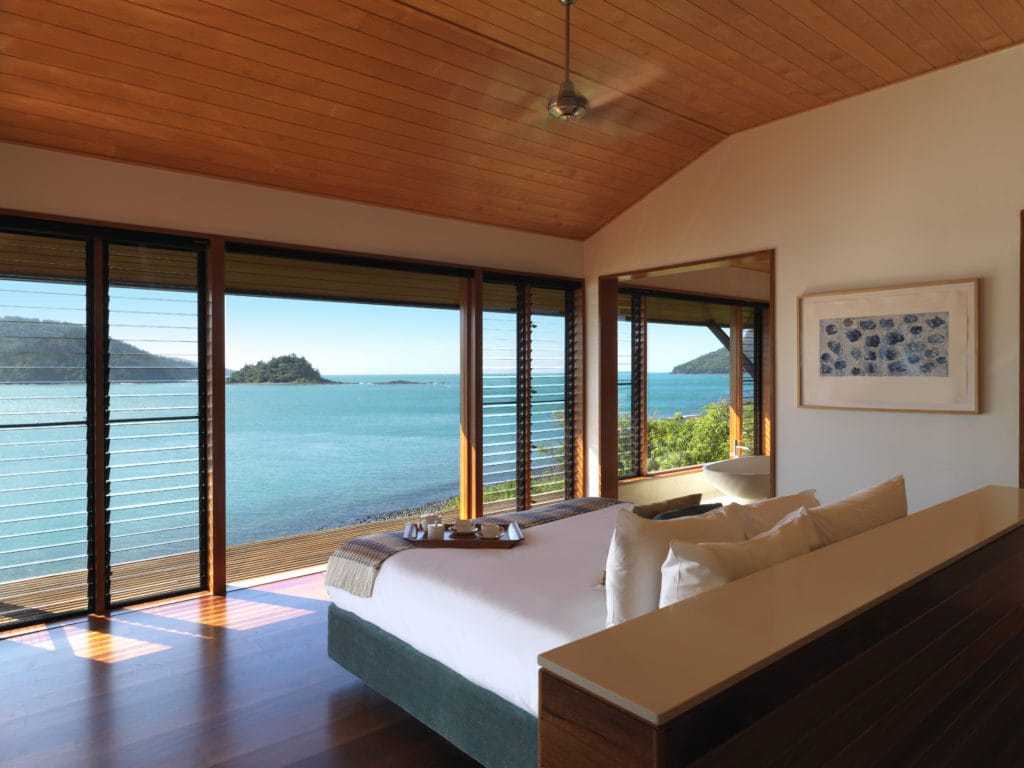 Suitable For: Fishing focused trips, fishing/non-fishing stays, part of longer itineraries in Queensland and New South Wales.
Accommodation: A variety of accommodation available from self-catered cabins to oceanview hotels.
Prime fishing targets: juvenile black marlin, golden trevally, queenfish, longtail tuna.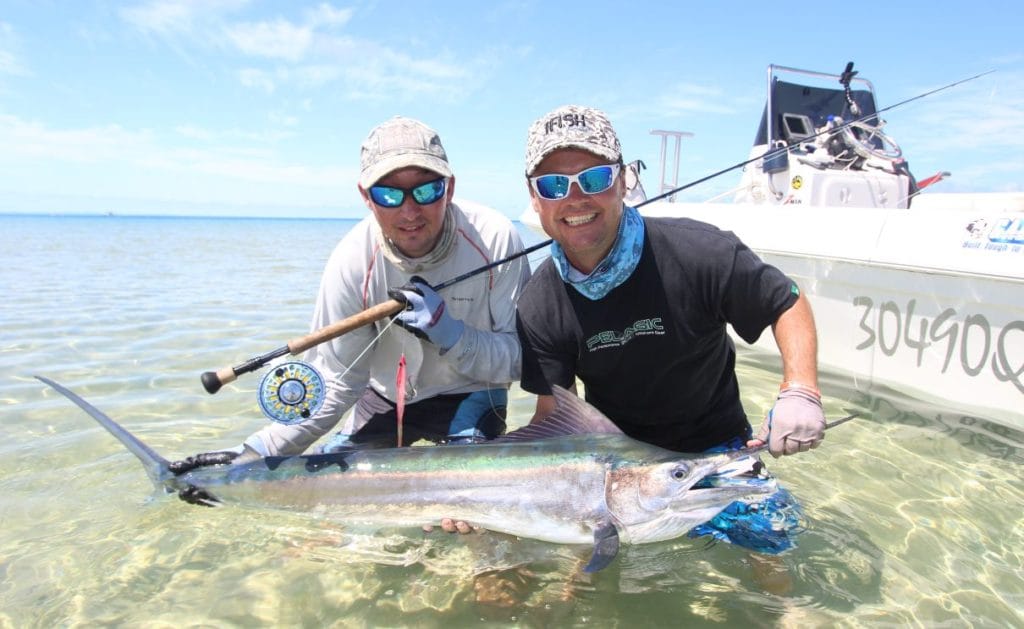 Based from the coastal town of Hervey Bay, the guides at Hervey Bay Fly and Sportfishing Charters offer access to the fish-rich waters in the bay and along Fraser Island. There are wonderful fly fishing opportunities for both flats sightfishing and bait-balling tuna.
Fraser Island is the largest sand island in the world and lies to the East helping to shield the Bay from the south easterly trade winds. With this protection and the maze of creeks in the Sandy Straits the Hervey Bay area has plenty of options for all weather conditions.
The flats of Hervey Bay are renowned as one of the birth places of flats fishing in Australia, in the summer months they can see a wide range of species coming up to feed. From tailing golden trevally, cruising queenfish, big GT's, yellowtail kingfish, black marlin and longtail tuna just to name a few. Targeting these species on fly and lure will certainly get your heart pumping.
What really sets this part of the world apart, is it is one of the only known places where you can see Juvenile Black Marlin cruising the shallow flats. Chasing the 'little' black torpedos with a fly can be incredible.
There are a range of hotels available for anglers to stay in the town of Hervey Bay. Whether you are looking for somewhere simple with self-catering facilities or something more comfortable offering the sunrise views over the harbour we can tailor this to suit each trip.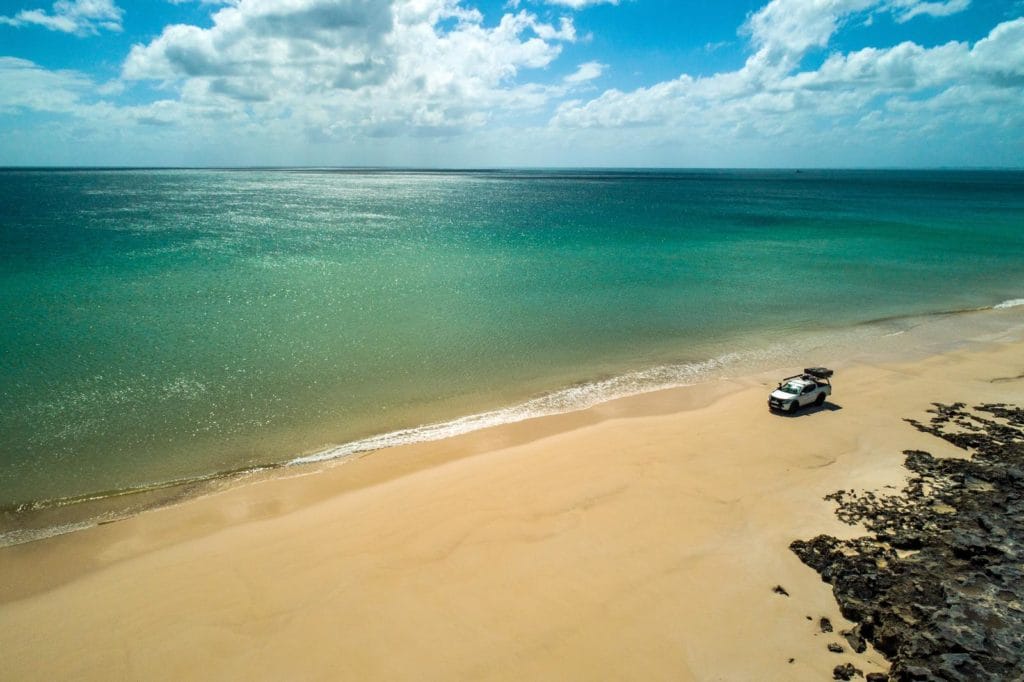 Suitable For: Fishing focused trips, fishing/non-fishing stays, part of longer itineraries in Tasmania, Queensland and New South Wales.
Accommodation: Comfortable boutique homestead.
Prime fishing targets: Brown and rainbow trout.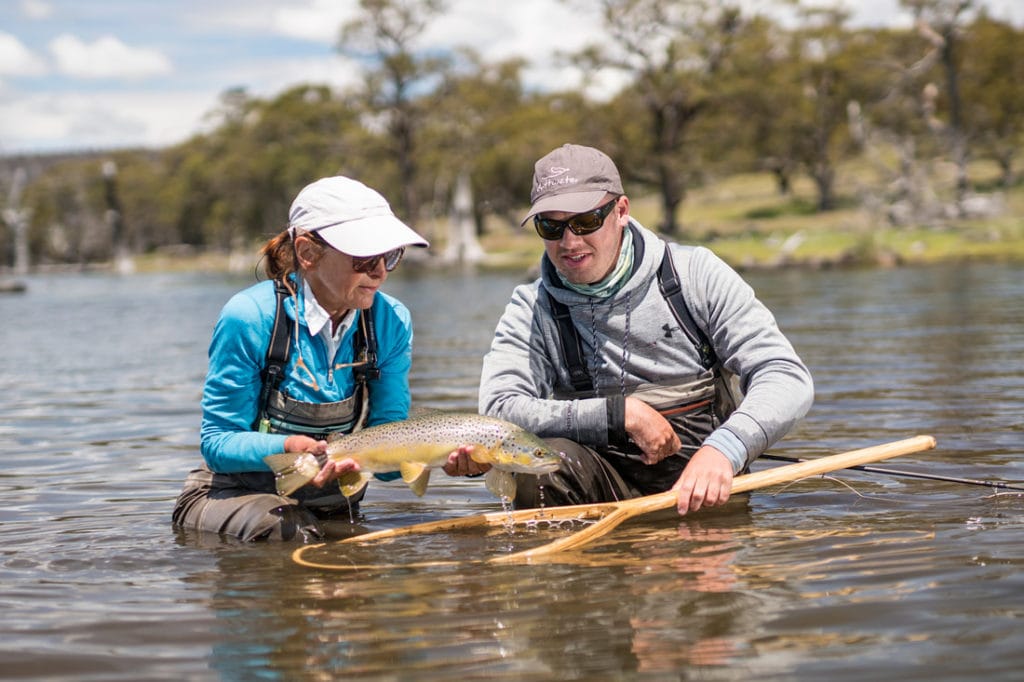 Driftwater Lodge is located close to Deloraine in northern Tasmania in the beautiful Meander Valley. Driftwater's century-old homestead provides the perfect home for both fisher's and non-fishers. Anglers can choose between fishing tiny dries on small mountain creeks, wading freestone streams, or fishing from one of the lodge's handmade wooden drift boats on a river or lake. Everyone will enjoy fishing and staying in this relaxed boutique fly fishing lodge on a Tasmanian adventure.
There is no better place to experience fly fishing for a wild brown and rainbow trout than in Tasmania. Its unique and diverse fishery is set amid a stunning landscape of mountains and breathtaking scenery with great wildlife viewing.
Fly fishing in Tasmania can be mixed and varied – from casting a tiny dry fly in a small mountain creek to freely rising trout, wading freestone streams with slow flowing riffles and runs or sections with bubbly pocket water. Drifting down meandering meadow rivers in the lodge's handmade wooden drift boats or exploring the margins of lowland lakes for mayfly feeders.
The jewel of fly fishing in Tasmania is the highland lakes located in the central highlands of the island. Here you can sight cast to trout as you wade the edges of shallow lakes, search for that tell tale fin breaking the glassy surface as trout rummage in the shallows or fish loch style from the wooden motor boats.
Driftwater Lodge offers stunning views over the Meander Valley. The century old homestead has been purposely renovated to accommodate both fishing and non fishing guests alike. It is a great base to explore Tasmania, whether it's with the family, alone or with a bunch of great friends.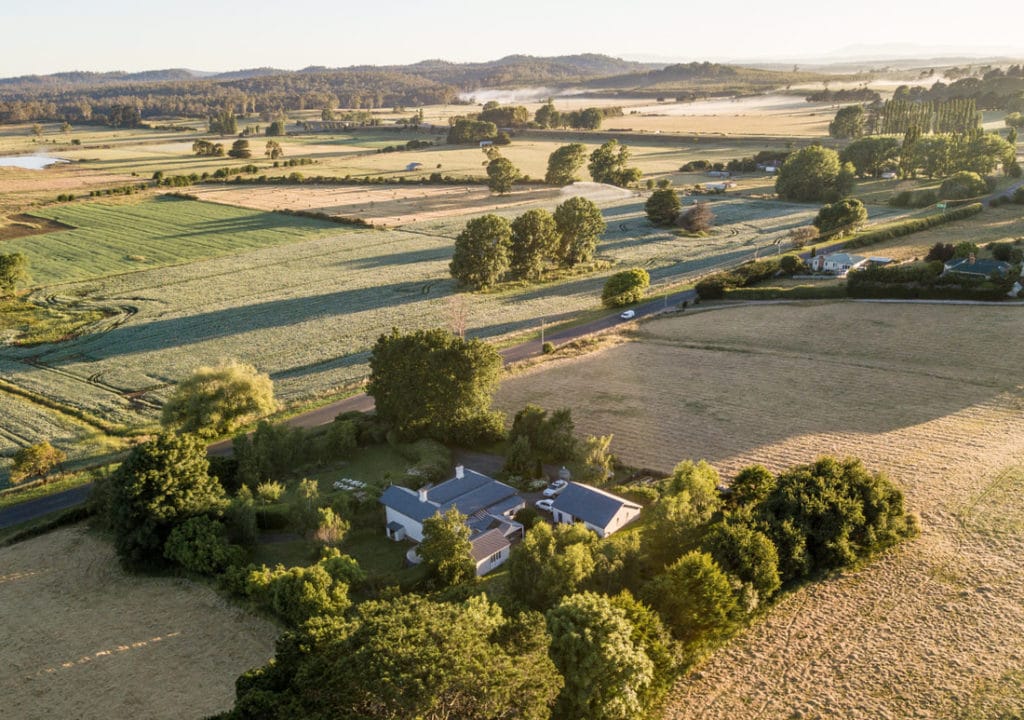 For more information on any of the locations above or to look at other spots and longer itineraries please contact Alex Jardine or call our office on +44(0)1980 847389.