The Wessel Islands are one of Australia's most remote and untouched fly fishing destinations. Nestled at the top of the Northern Territory, the network of coves and clear sandy flats create a fly fisher's paradise.
The diversity of fish is matched only by the remoteness of the location. The fishery has remained largely untouched and Waterline Charters is the sole operator accessing the pristine island flats via the 115 ft luxury motor yacht, Pheonix One. On the flats it is common for anglers to see two species of Indo-Pacific permit, blue bastards, black spotted tusk fish, various trevally species and more.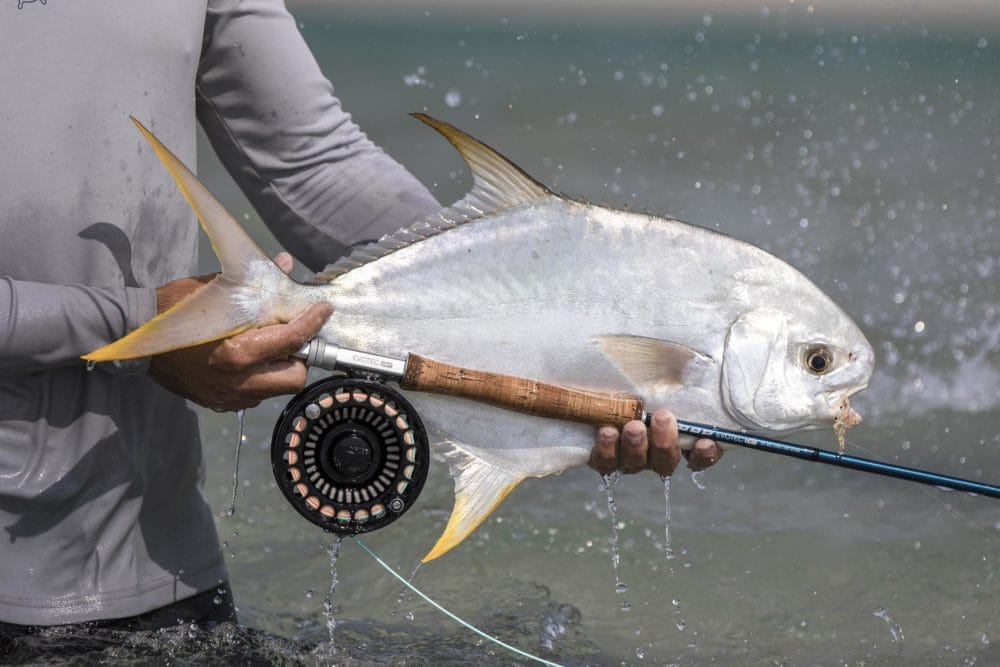 The trip offers six days of fly fishing around the Wessel Islands with most travel time on the mother ship scheduled on the first and final day, to maximise fishing time. It is usually only available for intact groups or those joining hosted weeks, but we have several rods available in late April 2020.
Trip details
Dates: 29th April to 6th May 2020
Cost: AU$11,200 per person
Includes: Shared room, shared guide, ground transfers in Gove, All meals and drinks (including alcohol) and fishing licences.
Excludes: International flights, additional accommodation/travel, satellite Wi-Fi/calls and gratuities.
If you would like more details on this week in the Wessel Islands aboard Phoenix One or the destination as a whole please contact Alex Jardine or call our office on +44(0)1980 847389.