Andros Island in The Bahamas is the largest of 26 inhabited Bahamian Islands. Whilst it is considered a single island it is actually made up of hundreds of small islets, cays and three main islands connected by a series of mangrove estuaries. There are three main bights that split the major islands that provide a gateway between the east and west side of the island.
It is the myriad of tidal lagoons and access to the shelter west side and the expansive east side that make Andros one of the finest bonefishing destinations on the planet. With a wonderful mix of smaller schooling bonefish through to big singles and doubles cruising the Oceanside flats, this is a bonefisher's paradise.
With so much land mass and water to explore on Andros it is impossible to cover it all from one single base, but fortunately for the travelling angler there are multiple options to visit. Whether you are looking for a serious fishing-focused getaway, or just wanting to combine a break away with the family and a couple of casts, there is a lodge for everyone on Andros Island.
Andros South – Fishing Focused with single rooms as standard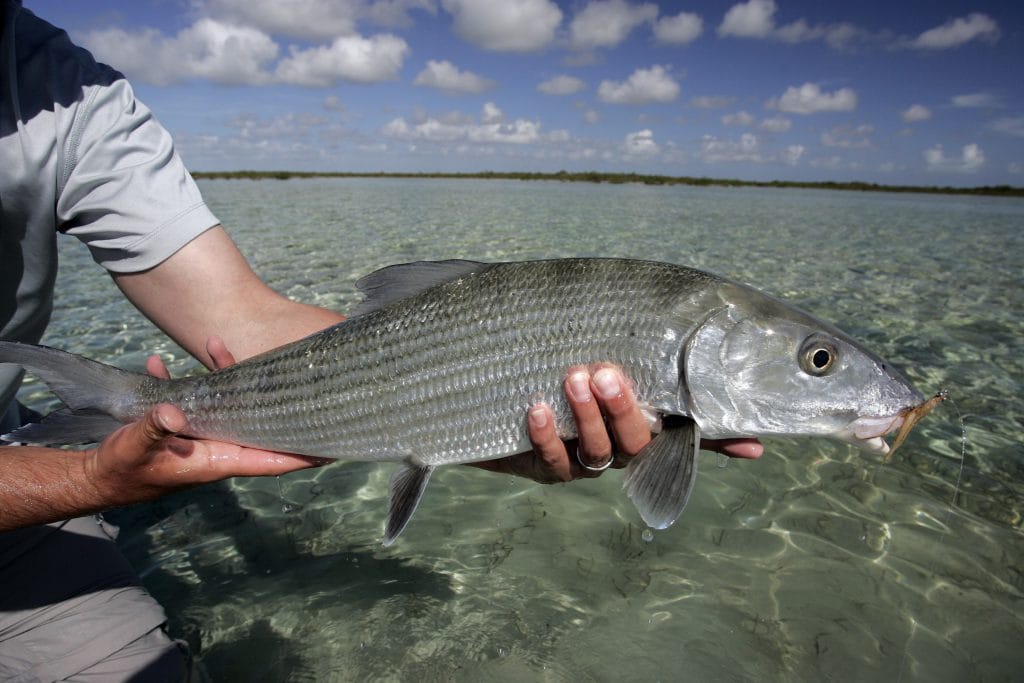 The lodge here very proudly claim that they are not a luxury lodge but far more a lodge for people who love fishing. The accommodation is comfortable but casual, the service is excellent, the food is good and the focus is on fishing. The fishery on South Andros is huge, varied and productive. They fish in four parts of the island; tidal creeks on the East Side, hundreds of small keys off the southern tip of the island, the West Side which is known for large fish, inland ponds and creeks in the middle of the island. Some areas tend to hold large groups of fish while others are home to larger fish in smaller groups. It is our experience that first-time and experienced anglers alike have a great time on the flats of South Andros. There are lots of opportunities for both wading and skiff fishing, depending on your preferences and the conditions.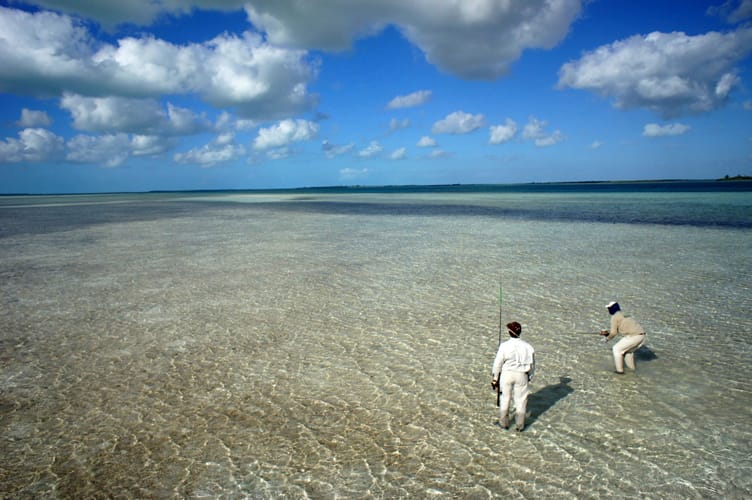 Andros Island's Mangrove Cay Club is a fantastic option for anglers seeking bonefishing in the heart of the "bights" of Andros. Its prime location allows for anglers to fish the north, middle and south bights, where guides can position you on optimal tides throughout each fishing day. You can also explore both coasts of the island and cover a phenomenal amount of fishing area, making this one of the most diverse bonefishing destinations in all of the Bahamas. Anglers can target both trophy bonesfish or large numbers of schooling bones, as well as occasional tarpon on the famed West Side. The Club's accommodations are well appointed, with comfortable waterfront suites located just steps away from a private dock from which you will launch for your fishing adventure every day. Mangrove Cay's main social area and bar overlook the Middle Bight, providing the perfect setting for post-fishing socialising or shark fishing off the dock at night.
Bairs Lodge – Fishing with Comfort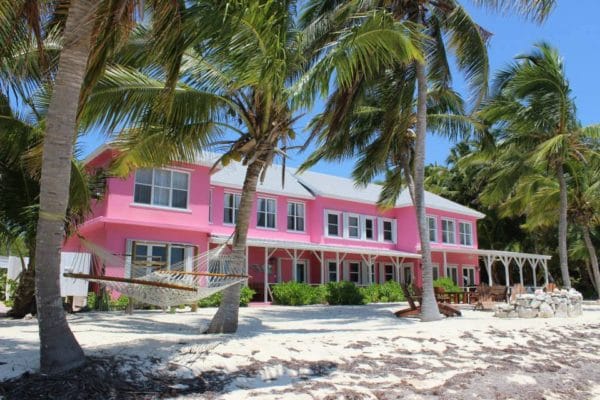 Bair's Lodge on the east side Andros Island in the Bahamas is ideally situated giving you access to some of the largest and most varied flats in the world. Andros Island has long been associated with the biggest bonefish, Bair's Lodge is an ideal base from which to try for a 'giant'. Guests can fish primarily for bonefish and the occasional tarpon and permit. Both Deep Creek and Little Creek lie within easy striking distance from the lodge, and offer more protection from potential wind than oceanside flats. Both creeks are also conduits to renowned West Side and other remote cays to the south and southwest. The lodge sets the bench mark in terms of quality guiding, delicious food, comfortable accommodations and courteous hospitality. Bedrooms are open and airy, air-conditioned, with plenty of storage space and electricity outlets to recharge phones and camera batteries.
Kamalame Cay – Fishing and Family Comfort
Kamalame Cay is a 96 acre private island located just off the main Andros Island. Gracefully designed with an emphasis on recreation, sport fishing and utter relaxation, this exquisite retreat features the Bahamas' only overwater spa, tennis courts, indoor-outdoor dining, freshwater pool and more – all accessible to just 60 guests. Kamalame is fortunate to be able to offer two distinct fisheries. There is abundant water with excellent bonefishing right on the backside of the Cay, as well including nearby creeks and flats stretching all the way to Majestic Point. There is also some excellent fishing to be had just a short stroll along the beach that you could happily do unguided.
Tiamo Resort – Boutique Luxury and Bonefishing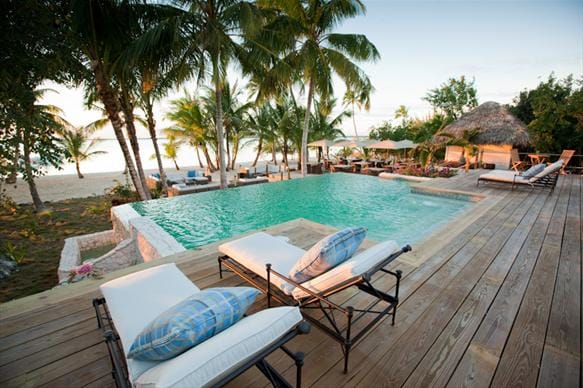 Tiamo is located on South Andros and was built as a boutique luxury spa, and with direct access to some of the best Bahamian bonefishing it is a perfect couple's getaway to combine with a day or two's fishing. With just 11 villas and two rooms located within its own unspoilt and private cove, the resort offers a wonderful and romantic escape. The rooms and villas offer everything from simple and comfortable accommodation through to more luxurious villas, all of which have been recently remodelled. Some of the beach front cabanas have plunge pools in the private decking. All of the cabanas are on the beach, sheltered from other guests by mature shrubs but only a very short walk from the sea. There is a central pool, bar and dining area and there is a spa and small gym on site for non-fishers. Tiamo has access to some excellent guides and boats for those looking to add a few days' flats fishing. The guide can take you off directly from the beach in front the lodge allowing you to maximise fishing time.
For more information on The Bahamas please contact Alex Jardine or call our office on +44(0)1980 847389.