If your business is arranging fly fishing holidays all over the world, what do you do on your own holiday?  Go fishing of course and that is exactly what Charlotte did at the end of May.
Making the most of my Crooked Island 20 kg weight limit I packed up my Hardy 7#, two 9#'s and an 11#, more flies than any one person should be allowed to have, my Hardy Fortuna reels (and a borrowed one from Peter as my Fortuna X3 was having a holiday of its own in Cuba) and with a small spot still to fill in the bag, evicted the cat and slid in a bottle of gin. I was ready to roll. Two years ago Hurricane Matthew hit the southern Bahamas and Crooked Island suffered widespread damage which is still much in evidence on and around the island but it is heartening to see how much the island and the islanders have recovered, rebuilt and is re-growing.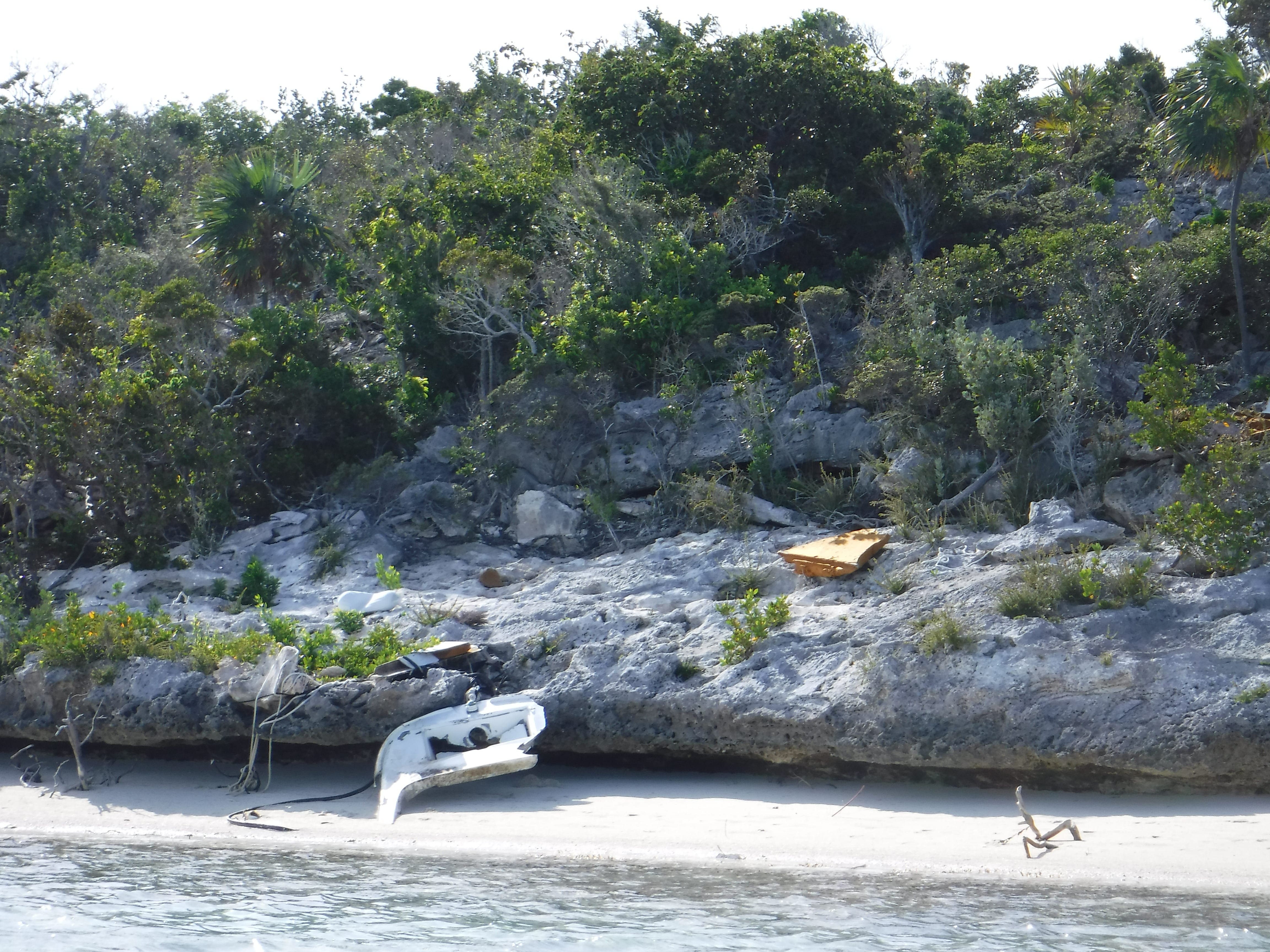 Although past trips had taken me to Abaco, Grand Bahama and Andros, Crooked Island was an unknown for me; much further south, much more remote and with very few anglers out on the flats as a result. As for why? Certainly not because of the fishing, the guiding or the variety of species to target. With only two flights a week and no swanky hotels, Crooked Island is often overlooked as a fishing destination and that is only to the advantage of those who do venture further south.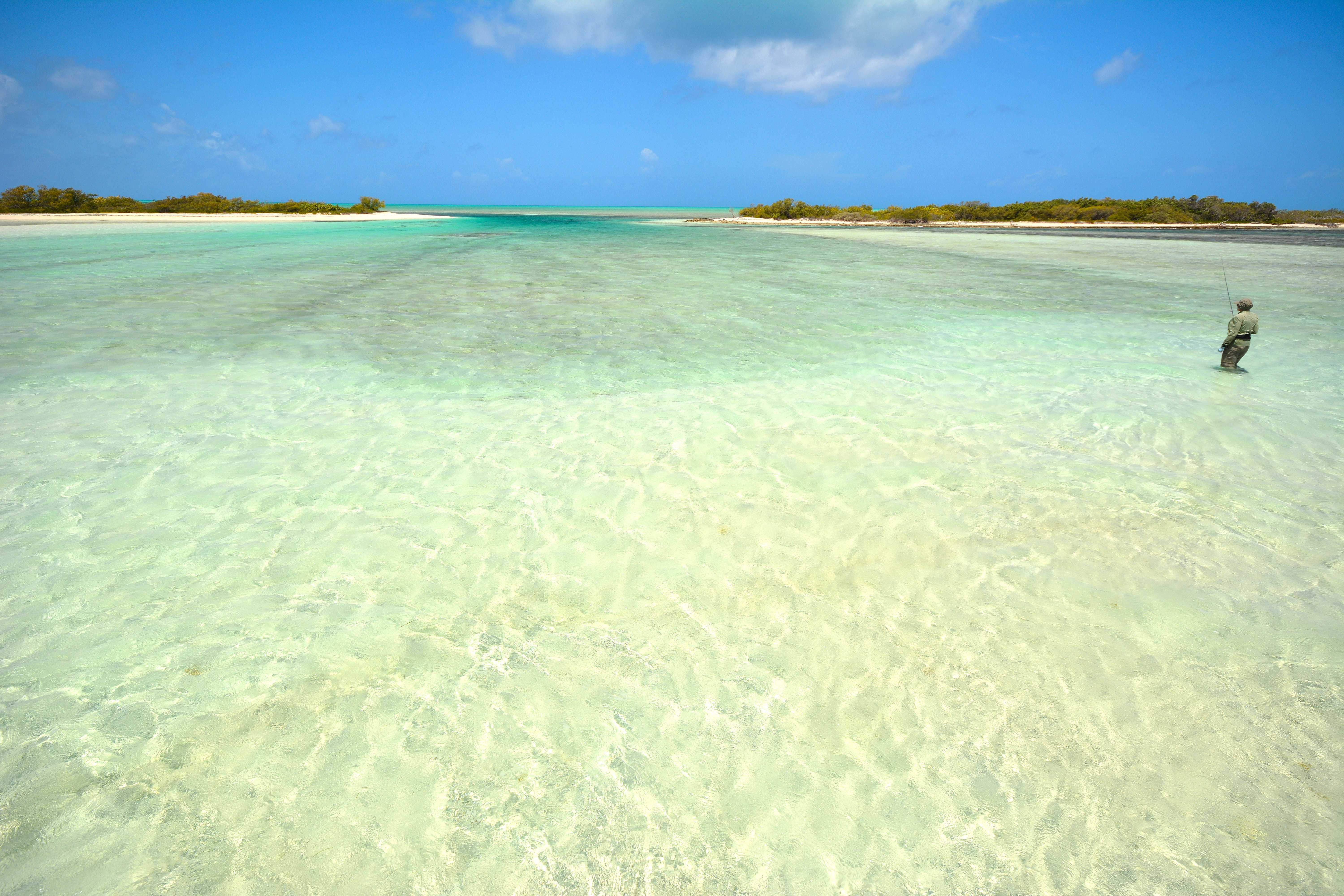 There are miles and miles of flats; some hard white sand, some a bit soft in places but perfectly wadeable, some turtle grass and some cruchy coral flats which are mercifully small as they make a quiet approach impossible. Wading is easy and all the boats have poling platforms so you can sneak around, whether in skinny water with eyes peeled for tailing bonefish or in deeper water on the lookout for triggers and permit.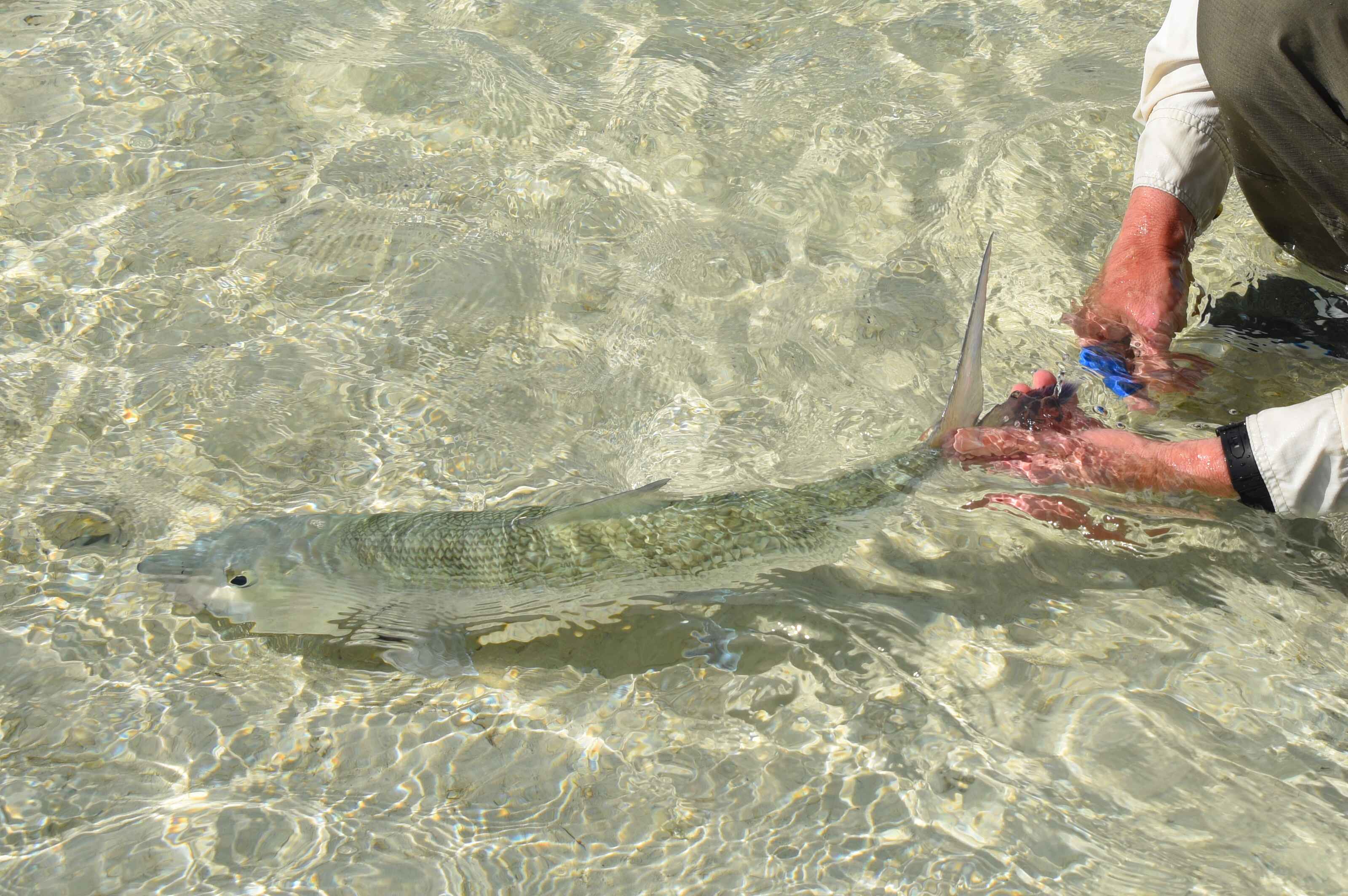 The bonefishing can be quite technical, delicate presentations reap bigger results and once you have had your fill of bonefish, or tide dictates a change, the flats are also home to big permit and oceanic triggerfish. Now, I have a complete weakness for triggerfish; they are awesome target species – tricky, unpredictable and for me, totally addictive. Geoff, my fishing partner for the week, and I were quite happy to spend afternoons chasing triggers much to the bemusement of our guides who thought we were quite mad. The effort was rewarded, in spades. Oceanic triggers are incredibly cool, unlike my fishing tights; much plainer in a casual glance than yellowmargin or titan triggerfish, their bodies are narrow, solid blocks of ocean going muscle with a very solid and upright trigger. The trick? Pip, Pip, Ping. Short, slow strips and set. Well, it worked then but will it next time?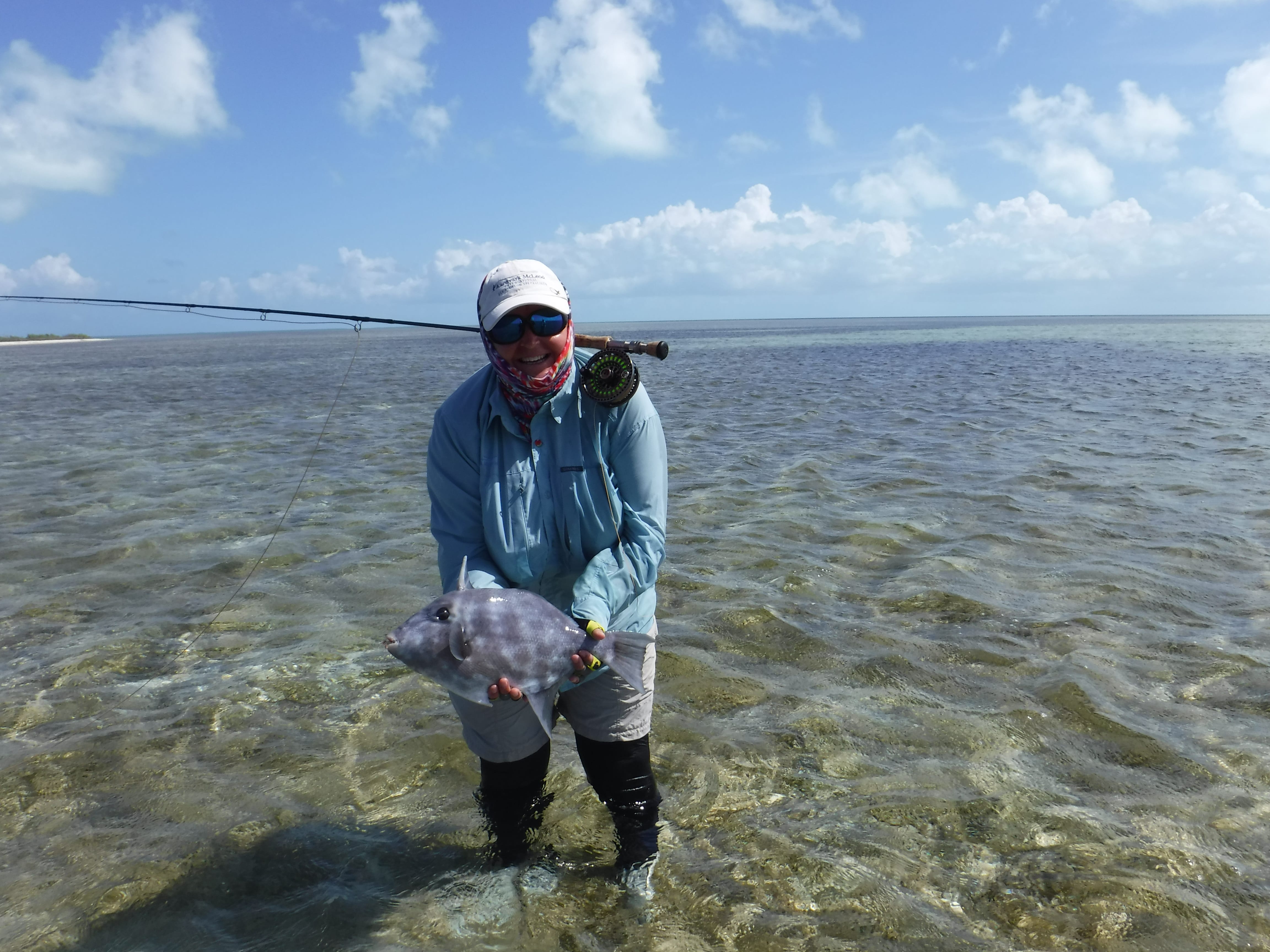 Crooked Island is home to permit; sadly not for me this trip but we saw plenty of permit both in schools and as individuals but sadly not feeding when we saw them, just moving between spots.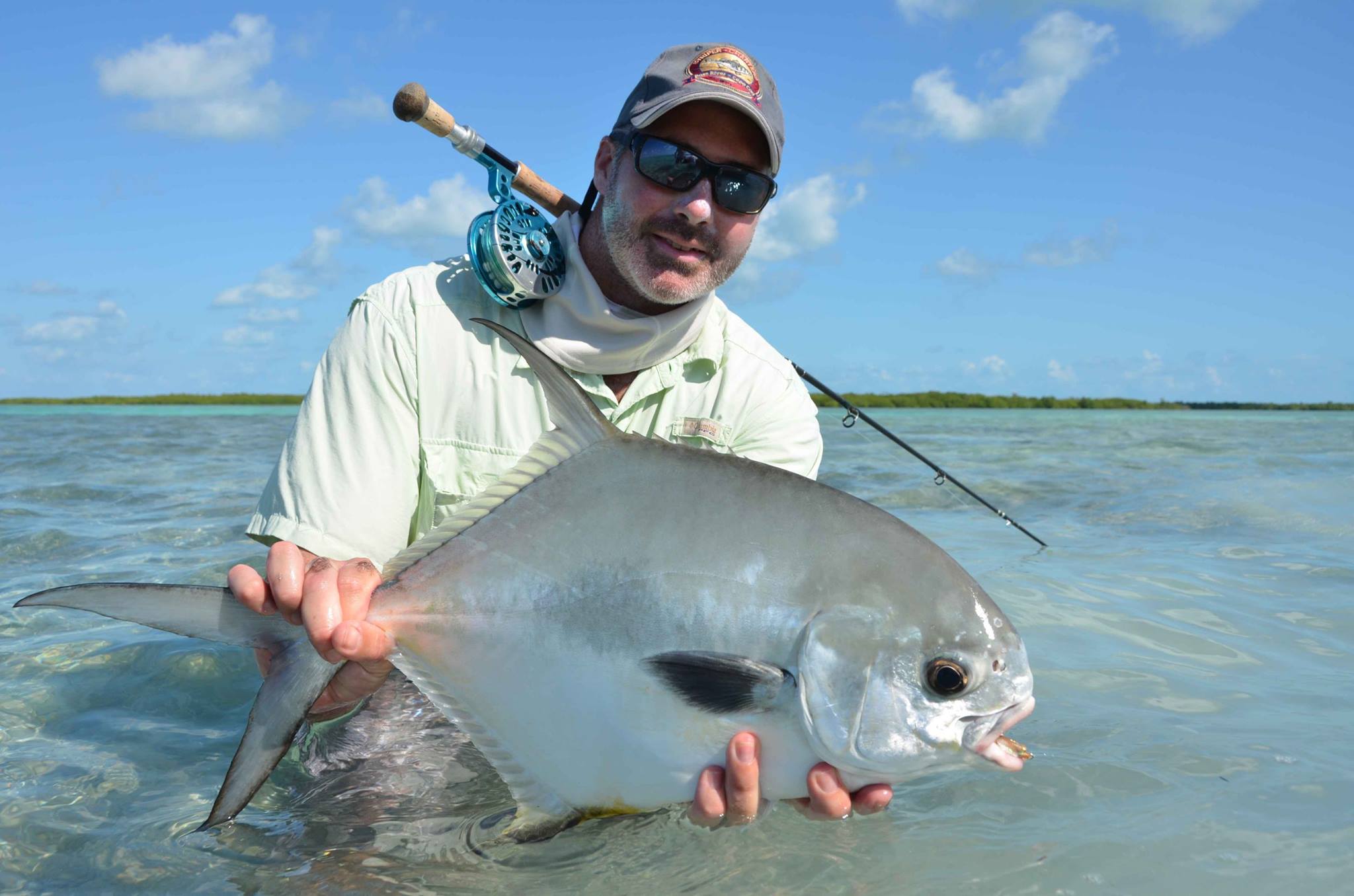 To add to the species variety, barracuda patrol these waters, from small babies to huge beasts so having a big rod set up with some hefty wire trace is a must; have it ready in much the same way you would have a rod ready in the Indian Ocean in case a GT crosses your sights.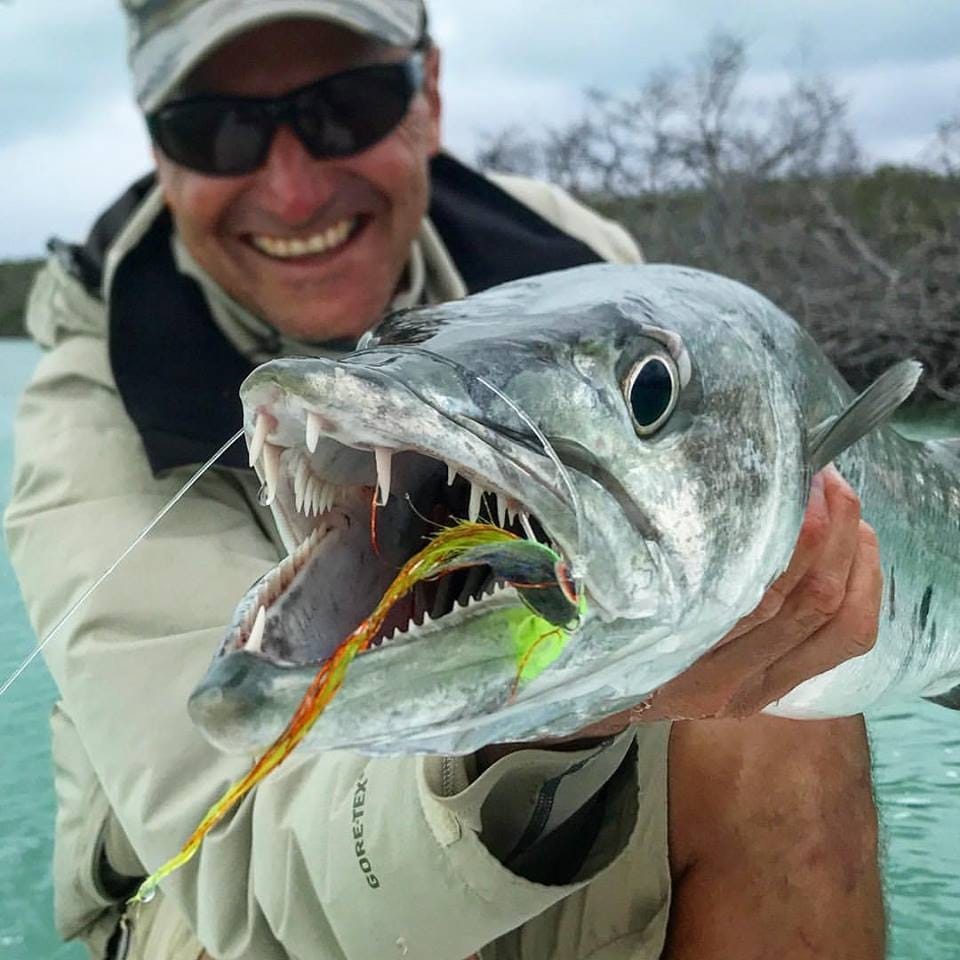 On the same vein, the lemon sharks are worth casting a fly at, again with wire trace or heavy mono.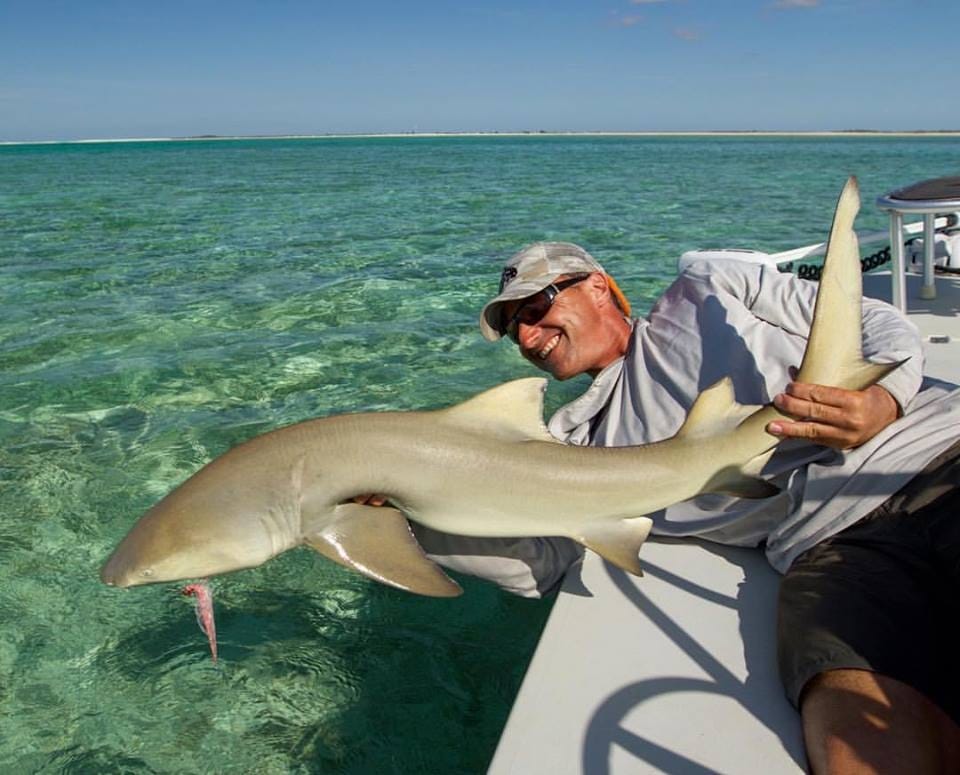 Baby tarpon sneak into the lagoons and around the mangroves on Crooked Island, best targeted at low tide before they disappear in the mangroves as the tide rises.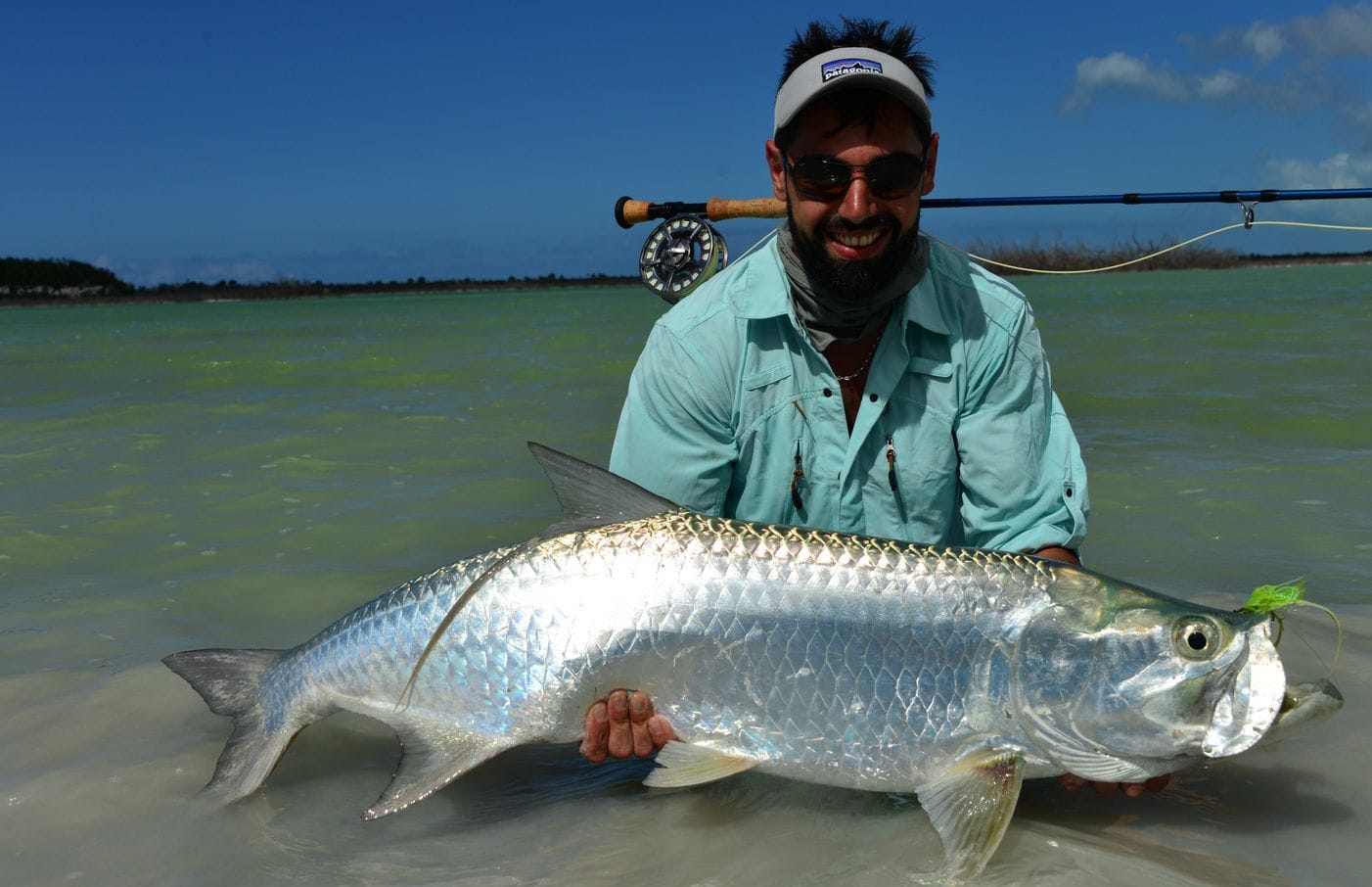 My full trip report will be up and live shortly but I hope that you've enjoyed this small insight into the flats for Crooked and Acklins Islands. Please do contact me for more details about Crooked Island or alternatively call the office on to +44(0)1980 847389.