Bahamas, fishing Crooked Acklins Islands. Fly fishing permit, triggerfish, bonefish
The fishing at Crooked & Acklins Islands in the Bahamas has been fantastic recently, with multiple species testing the anglers and their tackle to the limit. Yet more permit, triggerfish, tarpon and, of course, bonefish into double figures.
When the new operation on Crooked Island came online we were hugely excited, whilst it offered shots at bonefish it also highlighted the chances of catching other species too. This includes the Caribbean favourites of permit, tarpon and barracuda but also triggerfish, shark and jacks; all of which can be targeted on the fly.
The lodge covers a vast area of flats habitat, stretching from Crooked Island to Acklins Island. Within this area you will find hard sand flats, turtle grass flats, mangrove lined lagoons and drop-offs.
The spring and early summer months offer some of the best fishing in the Caribbean and at Crooked & Acklins islands and the autumn months can also be hugely rewarding.
Here are some of the great captures witnessed in December at the lodge but also some great aerial shots showing the fantastic location: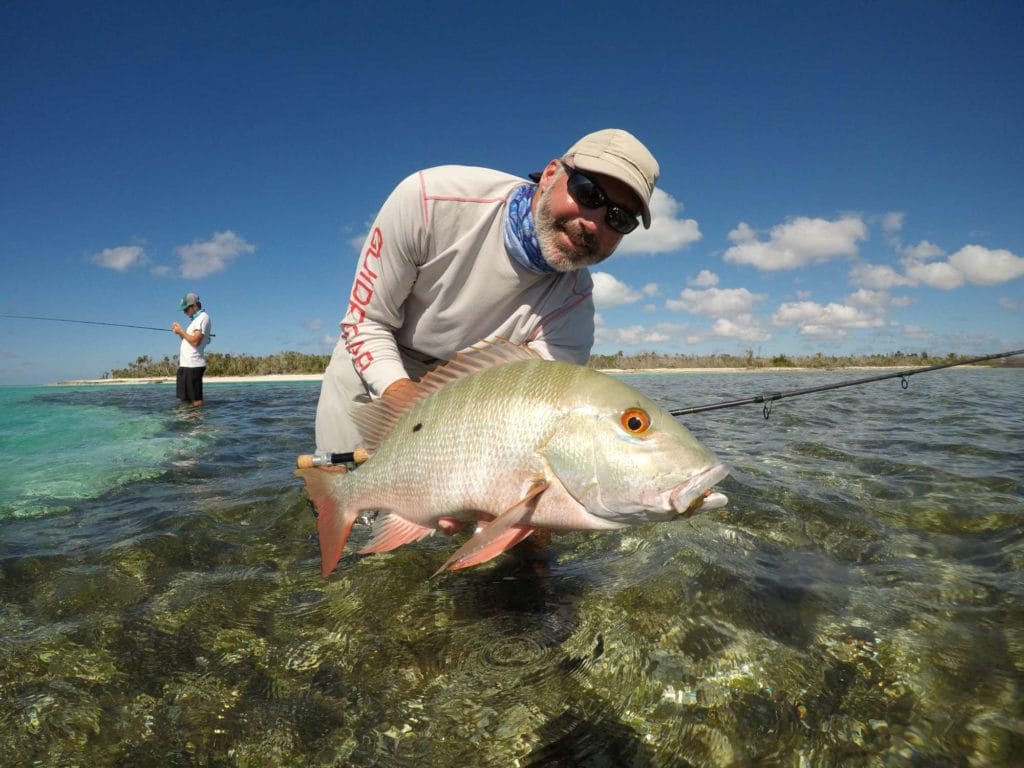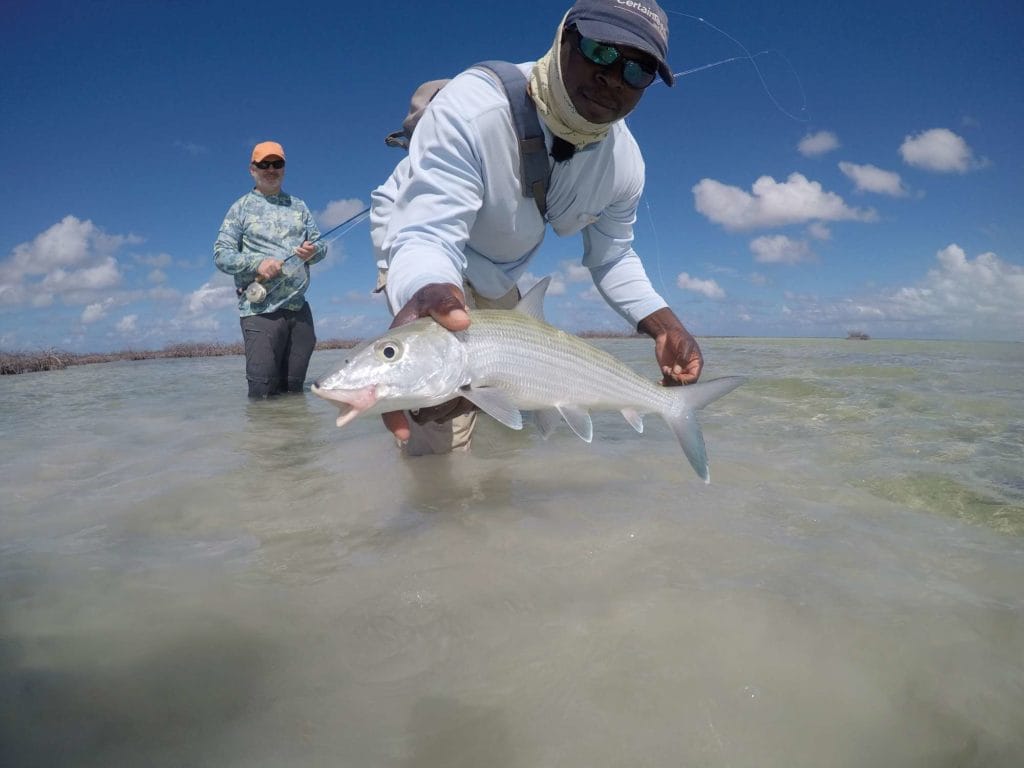 For more information on this destination please click HERE.
When you first think about fishing in the Bahamas big bonefish appear top of the list. Whilst this is true and this is the place to target trophy sized bonefish, there is also a lot more on offer, especially when you visit the outlying and remote islands such as Crooked and Acklins.
These are immensely varied and largely unexplored fisheries. They are remotest of all the islands in the Bahamas and get rested as a result. Fantastic numbers of triggerfish can be found, along with permit, tarpon, snook, barracuda, sharks and more. There are fantastic schools of bonefish, of course, and you do see some large ones. However, Crooked and Acklins should be viewed as an unspoilt, varied fishery first and foremost.
The accommodation is basic, yet clean, comfortable and perfectly adequate for a week's fishing. The rooms are spacious and are air conditioned. They are also a stone's throw from the beach, which is always a bonus. The beauty of the accommodation, however, is its location. It is located on Crooked Island yet is just 15 minutes or so from the dock to Acklins.This proximity allows both islands and areas to be explored during your stay, giving you the best of both worlds.
If you are after a wilderness experience on largely unexplored flats that give access to a myriad of different species that have received very little fishing pressure then we would urge you to visit.
The fishing at Crooked & Acklins in the Bahamas continues to gain momentum as more of the area is explored and understood. What has always been the strength of the operation is the variety of species available to visiting anglers, beyond that huge bonefish that the Bahamas is known for. At Crooked & Acklins there is a healthy population of permit, triggerfish, tarpon and more.
Bahamas, fishing Crooked Acklins Islands. Fly fishing permit, triggerfish, bonefish
For more information please contact Steffan Jones or phone 01980 847 389