In the spring of 2021, The Bahamas opened to fully vaccinated international travellers without restriction. Early in the process, Blair's Lodge was certified as an on-site follow-up testing centre for The Bahamas' Travel Health Visa and an approved test site for the required rapid antigen test to return to the USA. This operational advantage allowed us to open and welcome guests when no one else was fishing Andros. The clarity of the travel rules allowed us to have an extremely successful season. We hosted groups that had been rescheduled from last spring and new groups ready for adventure. The vast majority of our spring and summer guests were fully vaccinated, experienced, international anglers. From January through the end of June, we operated at full capacity.
Those guests who made the trip in the fall months of November and December saw record numbers of fish that had not seen any pressure in many months. Bones were abundant and foraging on all flats on incoming and falling tides. They did not spook easily and often would turn back and rush a fly that might have been short or even behind the fish. The bonefish were foraging on the flats with reckless abandon.
The winter season at Blair's Lodge saw more of the same behaviour with relatively mild wind conditions. As the temperatures dropped and we experienced cold fronts and north winds, the larger fish moved into the shallow water. Even in January, anglers had many shots at big fish, and the overall numbers of fish seen were strong. We had several guests who have been fishing in The Bahamas for over 20 years remark that it was the most bonefish they had ever seen in their angling careers, anywhere.
Spring was dry with the abundant sun. The fishing continued to be nothing short of spectacular. Our guests either landed or had shots at large, even double-digit bones every week throughout the winter and spring seasons. Late spring, we saw and landed permit and tarpon. As the water temperatures rose, the best bone-fishing was in the mornings or on an incoming tide of cooler water; however, tarpon, permit, and mangrove snapper seemed even more active during the warmer afternoons.
All in all, it was an exceptional fishing season. Although Bair's had a full season, it seemed as if we were the only anglers and boats on the water. The flats are still fresh and vast. The fish are moving with the tides, the shots are plentiful, and the fish are eating. Now is the time to visit. The fishery is better than it has ever been. We are small, and our space is minimal, if you can get away to Andros – this is the time.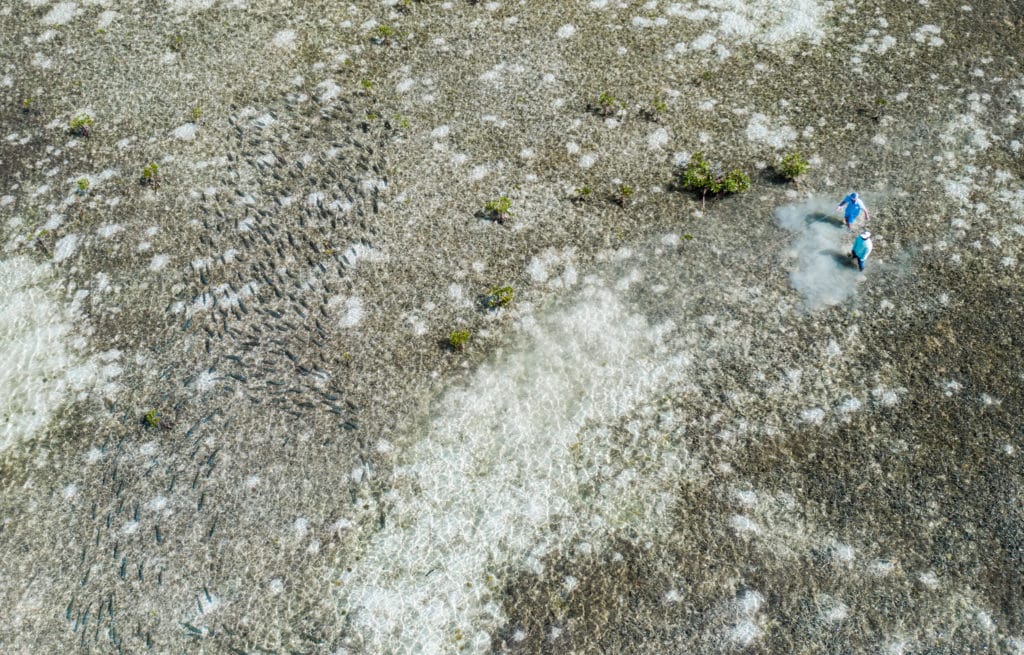 Blair's Lodge Availability
2021
October 11- 15 – 10 people
October 15-18 – 12 people
October 18-23 – 6people
Nov 27-Dec 1 -6 people
Dec 4-11 – 2 people
Dec 11-16 – 2 people
Dec 16-19 -12 people
Dec 16-20 – 2 people
2022
January – full
February – full
March 17-23 – 2 people
March 30 – April 2 – 2 people
April 16-20 – 2 people
April 30 – May 5 – 6 people
May 5-10- 12 people
May 10-14 – 12 people
May 18-22 – 12 people
May 22-28 – 6 people
May 28 June 1 – 12 people
June 1-8 – 10 people
June 8-15 – 12 people
For more details on fishing in Iceland please do not hesitate to contact Peter McLeod or call our office on +44(0)1980 847389.