Bair's Lodge on the east side of Andros Island in the Bahamas is ideally situated, giving you access to some of the world's most extensive and most varied flats. Andros Island has long been associated with the biggest bonefish. Bair's Lodge is an ideal base for targeting specimen bonefish.
Guests can fish primarily for bonefish and the occasional tarpon and permit. Other species encountered include barracuda, jacks, snook and several types of snapper.
Both Deep Creek and Little Creek lie within easy striking distance from the Lodge and offer more protection from potential wind than oceanside flats. Both creeks are also conduits to the renowned West Side and other remote cays to the south and southwest. The southern flats are home to large schools of bonefish.
When the wind drops and the seas are calm, you can run to Hawksbill Creek and onto Cistern Point. Both receive little fishing pressure and are loaded with bonefish. The boats are docked next to Lodge, so they have easy access to the flats. After breakfast, you jump straight onto the skiff and head out for your days fishing.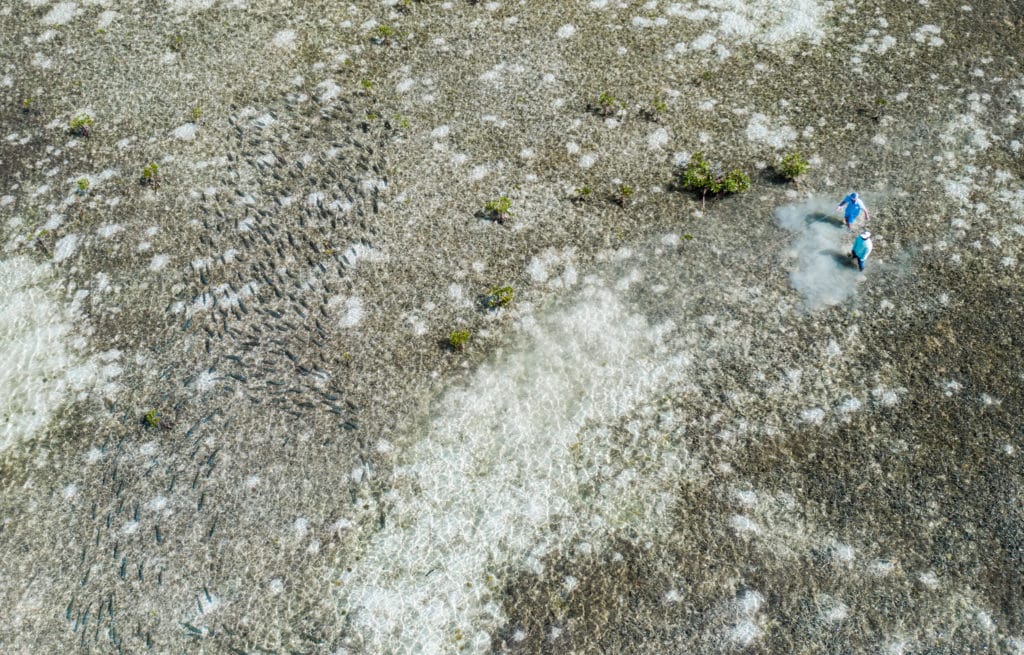 Blair's Lodge Availability
2022
March 30 – April 2 – 4 people
April 13-20 – 2 people
June 11-18 – 12 people
June 22-28 – 12 people
June 28-July 2 – 12 people
July 2-6 – 10 people
Oct 10-17 – 12 people
Oct 19-26 – 4 people
Oct 30-Nov 2 – 6 people
Nov 2-9 – 12 people
Nov 18-24 – 12 people
Nov 26-30 – 10 people
Nov 30-Dec 20 – 12 people
For more details on fishing in Iceland please do not hesitate to contact Peter McLeod or call our office on +44(0)1980 847389.