Belize has always been a fascinating country to visit. From the heights of the cloud forest to the coral atolls surrounded by azure blue waters. Belize has something to offer everyone. Whether fishing or not, this small Central American country ticks several boxes;
As a first saltwater experience, the opportunity of bumping into three major saltwater species. Bonefish, permit and tarpon.
For those wishing to target permit.
It is ideal for combination trips with either non-fishing spouses or families.
As a former British protectorate, English is the official language and is widely spoken.
Flights arrive daily into Belize City and allow for you to be at your lodge for tea, at the latest.
Belize has much to choose from in terms of accommodation and lodges, from relaxed B&Bs to large timeshare properties, small boutique hotels, private villas and private islands. Finding a starting point is often daunting. This is our pick of the top five fishing lodges. All of these cater for non-fishers, and each comes with varying levels of comfort and facilities. This is by no means a definitive list but purely a starting point.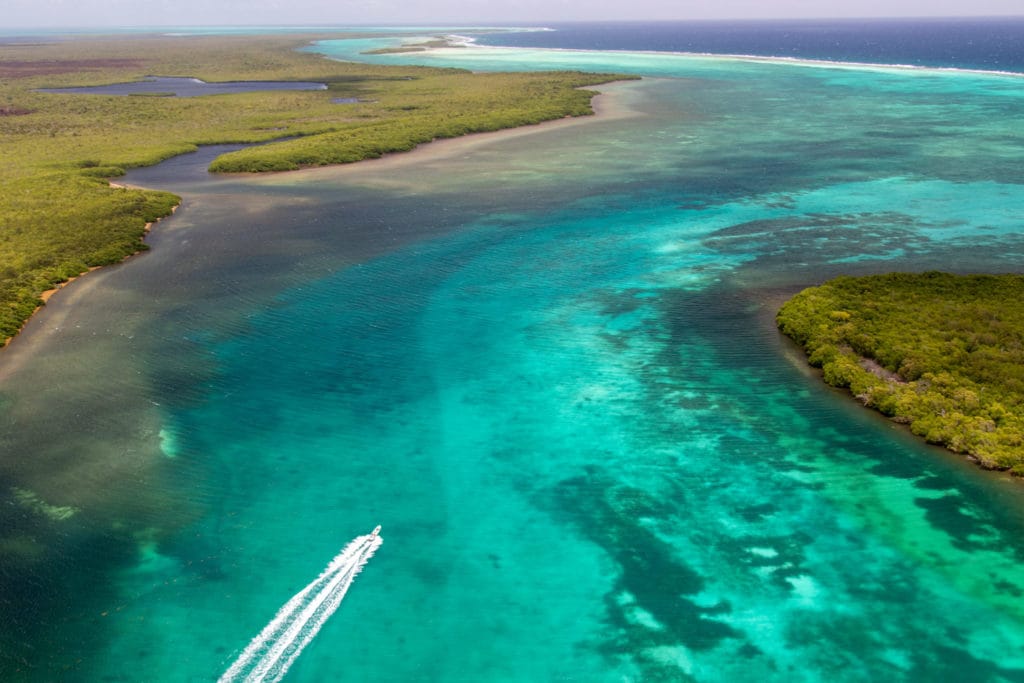 Started by Vic Barothy in 1964, Turneffe Island Resort is Belize's second-oldest sport fishing operation. This operation is part of saltwater fishing history, although the grounds, accommodation, and overall operation would be unrecognizable to Barothy today. The lodge is on a private island on the southern tip of Turneffe Atoll, and it is as pristine and secluded as anywhere in the Caribbean. Turneffe Island Resort's location allows you to be on the flats within minutes of leaving the dock each morning. Turneffe gives anglers easy access to some of the best flats fishing for bonefish, permit and tarpon in Belize.
Turneffe Island Resort include a spacious, air-conditioned main lodge and a beachside bar. A pre-dinner gathering at the bar for hors d'oeuvres and refreshments is customary after a day of fishing, diving, or snorkelling. A large deck area and a swimming pool sit next to the bar and the main lodge, perfect for non-anglers and fishermen looking to relax after a day on the water. Turneffe Island Resort guests have three choices for accommodations during their stay, offering a range of options and prices.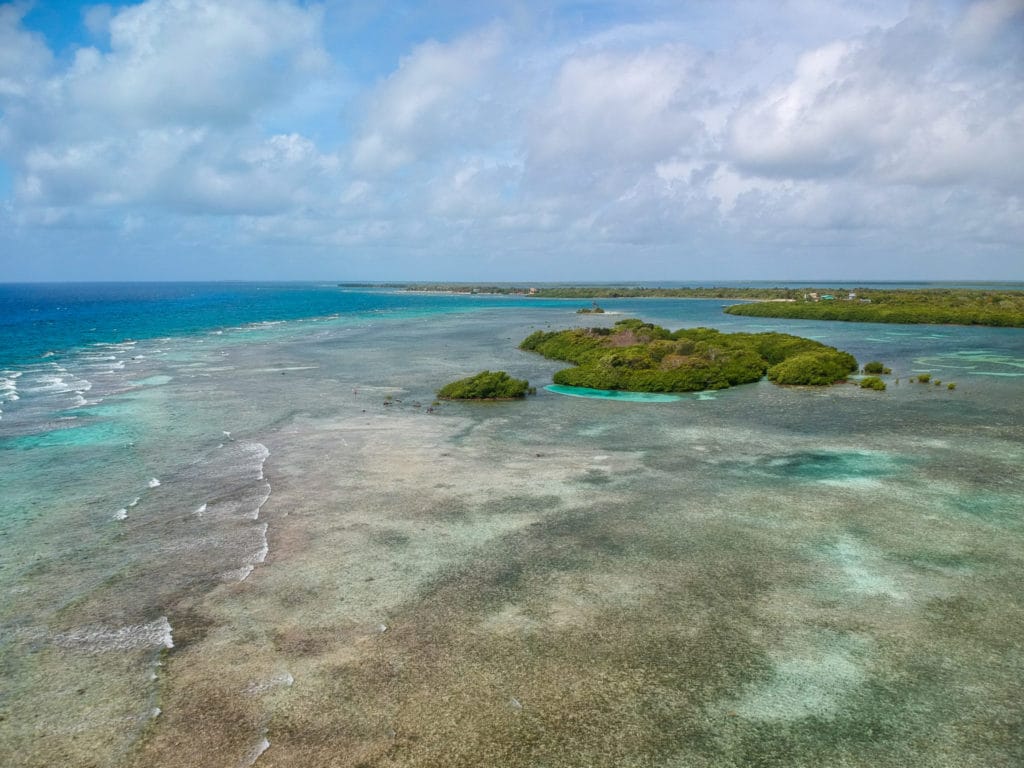 Turneffe Flats Lodge is located on a private island and leans more towards being a pure fishing lodge than Turneffe Island Resort. Although, there are far more comforts than you would expect in a fishing-focused lodge. Turneffe flats is the ideal destination for anglers wishing to chase bonefish or permit on a mix of shallow turtle grass flats and sandy cuts. It offers simple but very comfortable accommodation and is perfect for groups or couples looking to combine fishing, diving and relaxing. Sea-facing cabanas along the beach and two private houses work well for families or small groups of friends. The informal atmosphere for those not fishing is perfect for relaxing and unwinding. Kayaking, snorkelling or exploring the atoll are all available options. The surrounding reef and coral heads are a divers paradise, as is Belize's blue hole.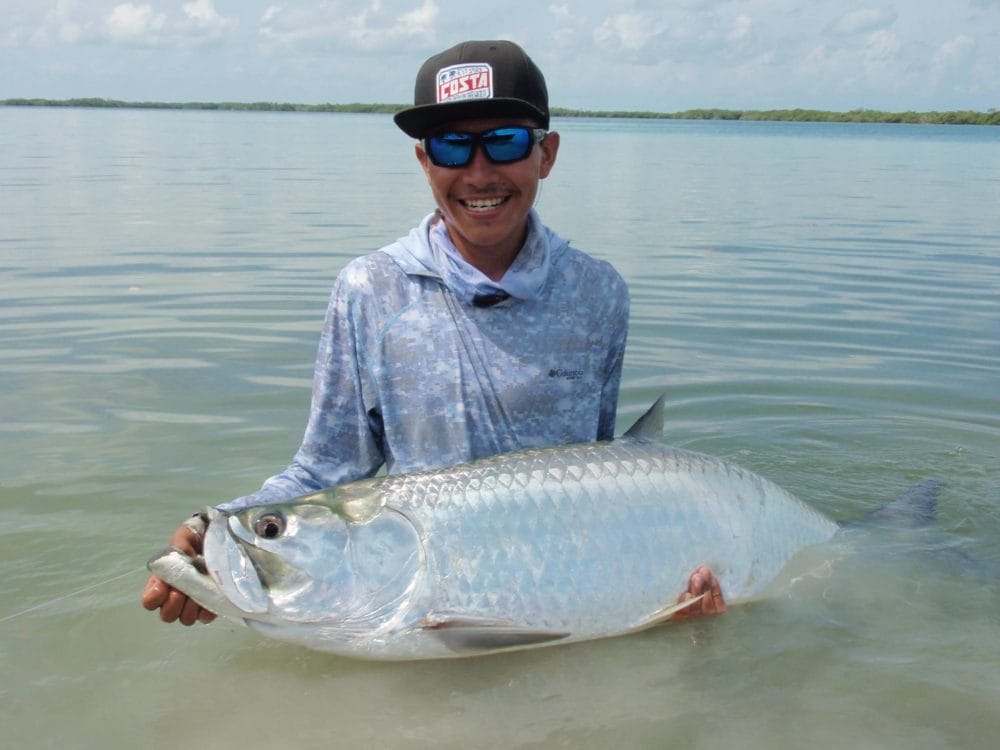 Ambergris Cay is a short 15-minute flight in a Cessna from the mainland. This long cay runs to the old Mayan channel, which was dug centuries ago. From there, it carries on to the Mexican border. El Pescador is is one of the first fishing lodges in the area and is a longstanding favourite of ours. The lodge is owned and run by the same family and combines lovely lodge rooms and private villas. The bustling town of San Pedro is close by for non-fishers.
For fishermen, Ambergris Cay is one of the best areas to target migratory tarpon in Belize from July through to September. For those not fishing, there are three saltwater pools to relax in and various activities to choose from, whether it is snorkelling and beach picnics to the mainland ruins of Altan Ha and Lamani. From ziplining through the rainforest to searching for the endangered West Indian Manatee, there is something for everyone.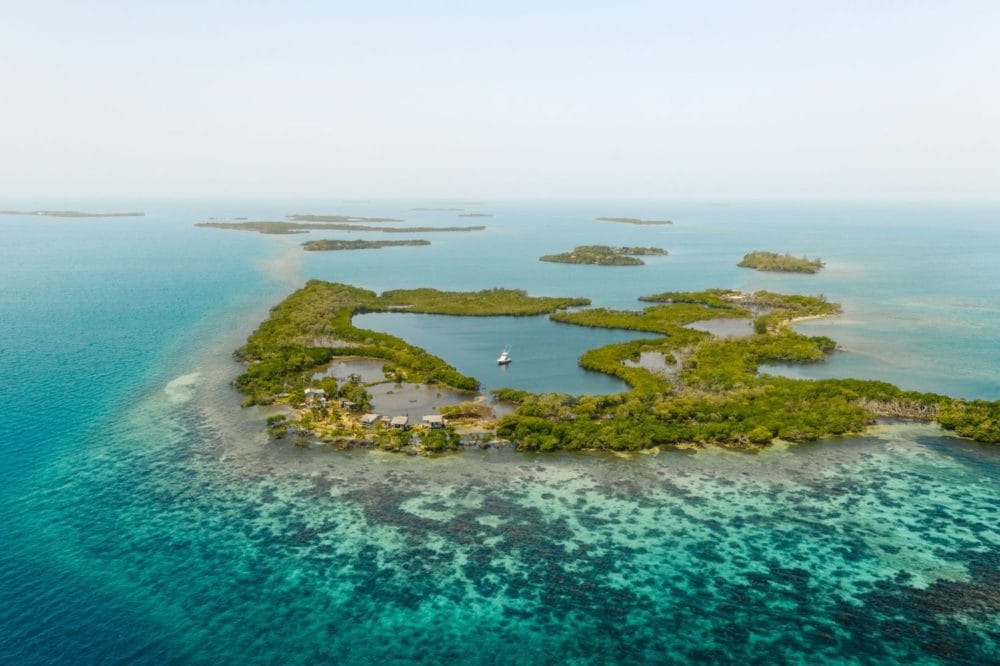 In 1997, Lincoln Westby and his wife Perline decided to build a fishing lodge in Southern Belize, knowing it was one of the world's most productive permit fisheries. Coined "permit alley", the fishing grounds are known for their expansive pancake flats that teem with marine life. There is no better place to fish for tailing permit in shallow water than Permit Alley with Blue Horizon's expert guides. This unique lodge merges Lincoln's original "fish camp" feel with all the modern amenities a travelling angler wants.
There are no long boat rides to get to the flats. Blue Horizon's professional team of guides will have you casting to permit (or bonefish or tarpon) within minutes of leaving the lodge. The proximity to the flats allows you to maximize your time on the water during the most productive moments of each tide cycle. They will have you fishing the tides, not the clock. The fishing program is determined by tide cycles, not the time of the day or when a meal is served.
While most anglers staying at Blue Horizon Lodge are focuse on permit fishing. However, there is an abundance of tarpon nearby and also bonefish, which can be targeted and caught on any day of the year. Blue Horizon is one of the best places to target a Grand Slam in Belize.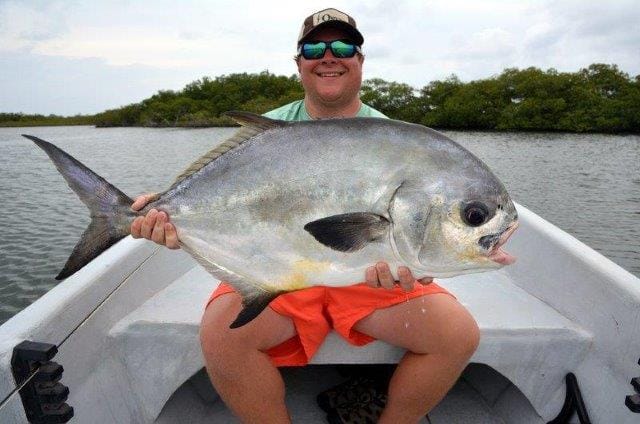 Copal Tree Lodge is located on the Rio Grande. A short boat ride down the river from the lodge gives access to the nearly endless flats. Most anglers visit the lodge for world-class permit fishing; however, the area around Copal Tree Lodge (formerly known as Belcampo) also has bonefish, tarpon and snook populations. The focus here is definitely on permit, but for those anglers wanting some variety, there are opportunities close by for all of these major flats species. There are hundreds of excellent flats around Punta Gorda, less than thirty minutes from town. The lodge is about a 15-minute boat ride downriver to Punta Gorda, making the closest flats about 20 minutes away and the furthest flats about 45 minutes away.
Copal Tree Lodge maintains a top-shelf fishing program while offering perfect combinations for families and couples looking to combine an angling holiday with non-angling eco-tourism activities. The main lodge is spacious and inviting and is perfectly complimented by the 12 luxury cabanas. Each cabana features air conditioning, a private bathroom, California king or two queen beds, and a large deck built over the jungle canopy. In addition, the lodge features a spa, pool, mountain bikes, hiking trails, kayaks, and canoes.
If you would like more information please contact Peter McLeod or call us on ++44 1980 847389. Alternatively click HERE if you would like us to contact you.