Several of us at Aardvark McLeod have enjoyed the wonderful hospitality and fishing on offer in Belize. It's one of those places with something to offer everyone, from the experienced angler to a relative novice. This December report wrapping up 2022 from Belize River Lodge sums up very well what you can expect in this delightful slice of Central America.
We enjoyed a lively group of four in December. Dave, Cole, Isaiah and Billy were excited about their trip from day one and took the weather pattern of rain and sunshine and rain in their stride. This wonderfully positive attitude resulted in landing 17 snook (they saw plenty more), jumped and landed 33 tarpon, mostly small ones, and boated 21 bones. They also caught snappers, jacks, barracudas and got many shots and hookups of permit but landed none. Each night as they came in feeling that this was the best fishing trip they'd ever experienced. These guys were so friendly that when Brian and Phillip arrived, they immediately became part of their group. Between them Brian and Phillip landed one permit, nine bones, 12 tarpon, eight snook, a few snappers and a big jack.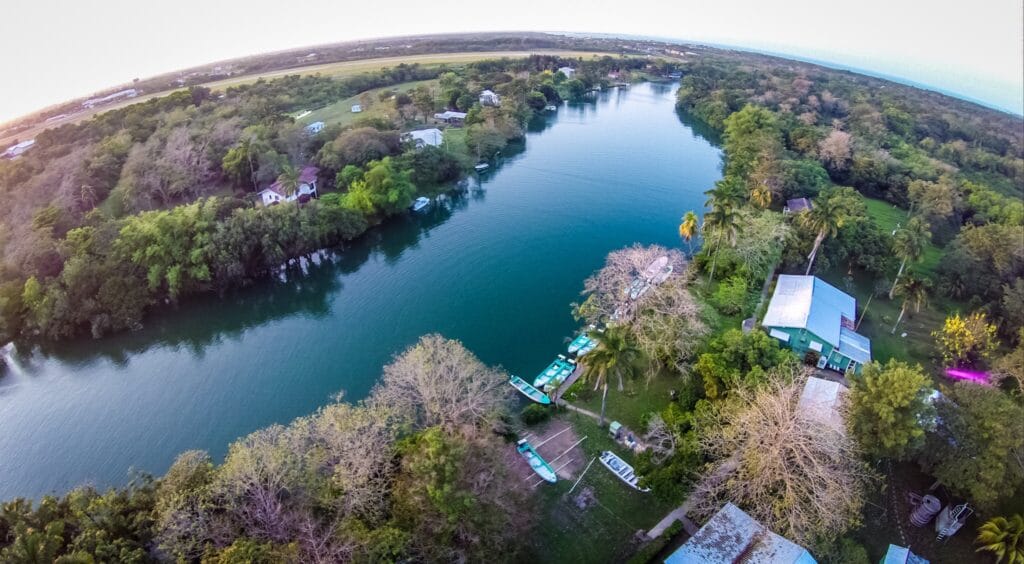 As all this was happening, Simon and Angela, fishing at Belize River Lodge's Long Caye Outpost caught 16 bones, five tarpon in the 20 to 30lb size, one snook, jacks and snappers. They also had some great shots at permit.
Anglers Greg and Cooper woke up to see one of our very unusual foggy early mornings on the Belize Olde River. The sun came out and burnt the fog off and so they proceeded to land two tarpon, six snook and eight bones and had a hit from a cobia.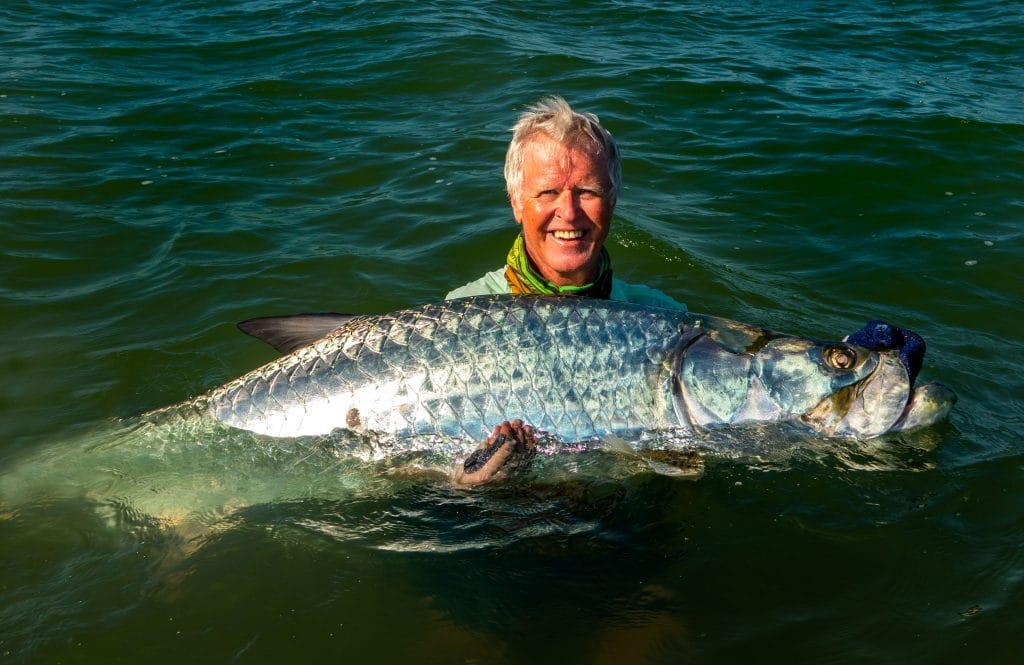 Nick arrived to fish Belize River Lodge for a second time this year. He landed 15 tarpon ranging in size from 10 to 30lb and jumped a few in the 80 to 120 pound region. He mentioned jumping over 70 tarpon during the week. His tally included 33 bones, a few snook and a 20lb jack. Along with this fabulous fishing, Nick enjoyed the great wildlife, spotting howler monkeys, crocodiles, iguanas and the wonderful bird life of Black Creek.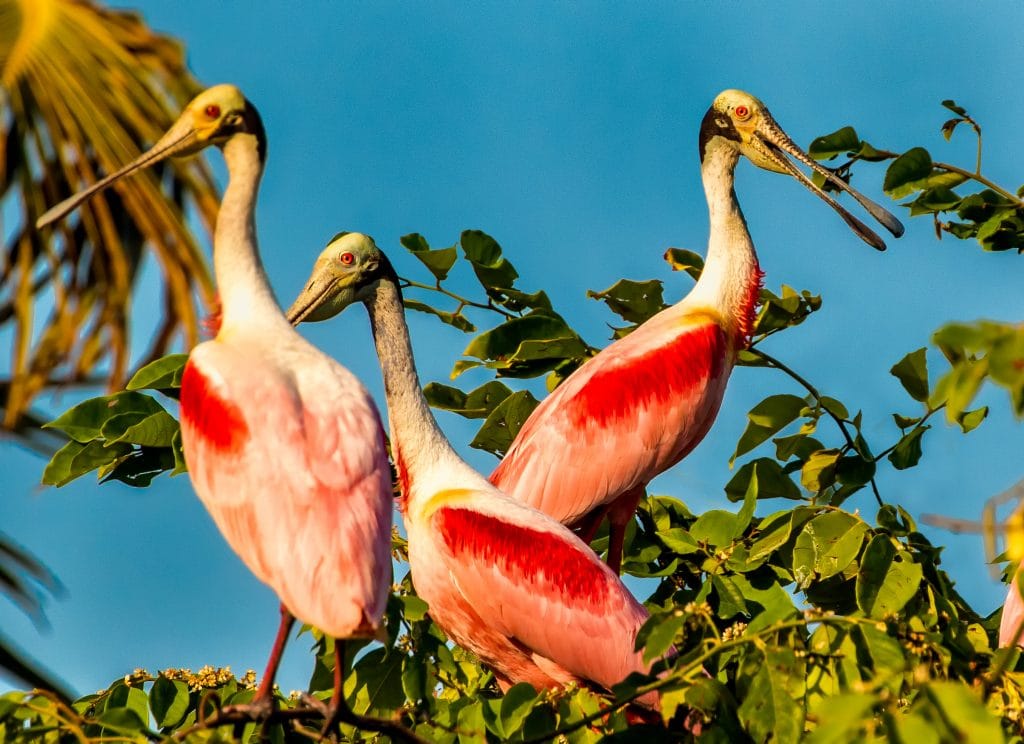 Nick shared his fishing time with Ken, Bob and Sue, who were here at the same time. They became great friends during their stay – sharing their fishing adventures over dinner. Sue very kindly gave up a fishing day to help the girls in the kitchen making and decorating Christmas cookies. How's that for Christmas spirit?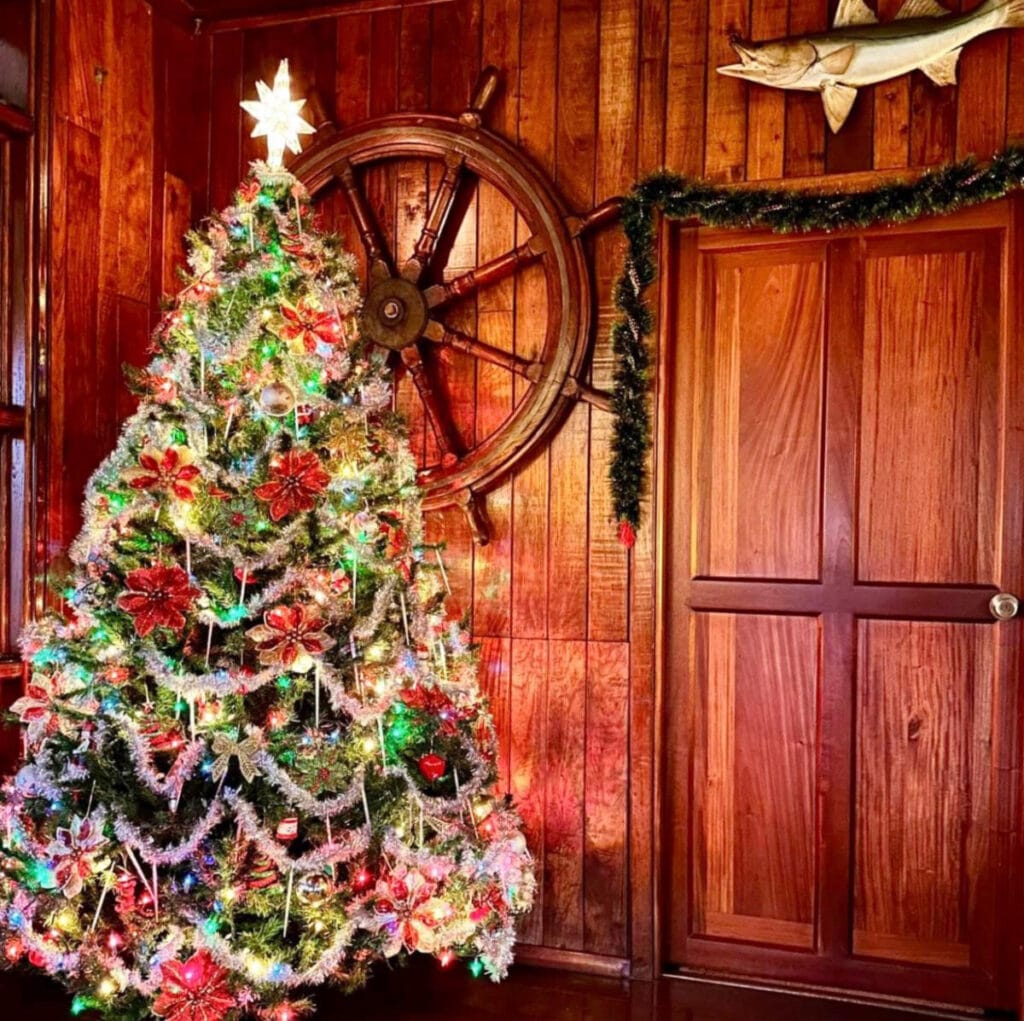 We loved this quote from Nick:
"Belize River Lodge is an experience like no other. On arrival at Belize Airport, you are greeted by lodge personnel and the experience starts. Whether fishing for a few days or a week you will feel like you are at home. The lodge reminds me of a vintage Key West home with the natural woods, plant life, multiple species of tropical birds and even the occasional monkey. Located a short distance of the airport and then a short boat ride to the lodge, owners Mike and Marguerite will welcome you with open arms. The Belizean cuisine prepared fresh daily will give you an actual taste of what it is like to be a Central American and the Key Lime pie is to die for. The staff and guides are so kind that you feel like you are part of the family. Now let's talk fishing. Whether you are after bonefish, tarpon or snook, there are plenty of fish to target along with the occasional school of jacks, mackerel, and angel fish. After visiting Belize River Lodge on several occasions, I know there are more return trips in my future."
For more details on fishing in Belize please do not hesitate to contact Peter McLeod or Alex Jardine or call our office on +44(0)1980 847389.