Belize will always be one of my favourite destinations as it was here right back in the 1990's that I first came into contact with saltwater fishing, bonefish, tarpon and permit. It instilled a passion in me that over the years has grown to an obsession. My first trip was on Turneffe Atoll, a pristine saltwater wilderness with miles of hard coral flats covered in turtle grass where I learnt to stalk bonefish as their tails jogged in the sunlight on the open flats.
Turneffe Atoll is pretty much the epitome of a tropical desert island; palm trees that give way to white sand beaches that move to wonderful open flats that you can wade. I also caught my very first permit in the lagoon system there which educated me in the power of saltwater species by nearly spooling my old System 2 10/11 on its first run! Belize has always been a fascinating country to visit. As a British protectorate it is the country the British Army uses to train for jungle warfare and is exceptionally welcoming. From a fishing perspective this small Central American country is ideal for a number of trips; those looking for their first saltwater experience and the opportunity of bumping into all the major saltwater species, those wishing to specifically target permit and finally and perhaps most importantly combination trips with wither non-fishing spouses or families.
The downside to Belize historically has always been the need to overnight in Miami to get there which for some takes too long. This is now no longer necessary as there are now flights that connect straight through the US and save much hassle. A short hop from the US will have you in Belize Goldsmith Airport from where you can jump off to a number of prime fishing areas. In my mind Belize breaks down into four prime areas from the North to the south.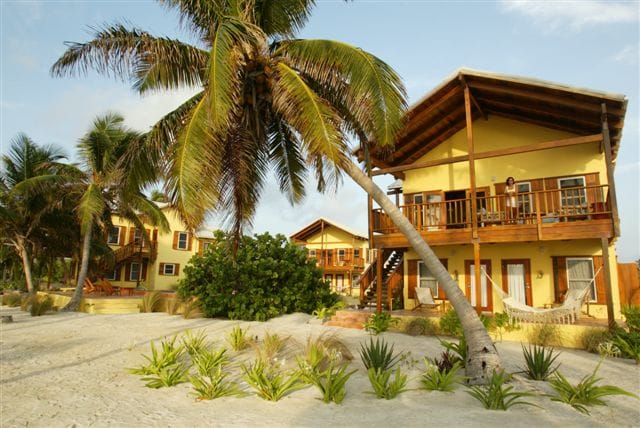 The first area is Ambergris Cay, no more than a short 15 minute hop on a Tropic Air Cessna. This long cay runs all the way up to the old Mayan channel dug centuries before and on to the Mexican border. El Pescador Lodge on Ambergris Cay is a longstanding favourite and was one of the first lodges to appear in the Caribbean. Owned and run by the same family that entire time its combination of lovely lodge rooms to the private villas gives a wide spectrum of choices. The bustling town of San Pedro is an added diversion for those that might not be quite so interested in stalking permit on the flats. Ambergris Cay is also in my mind of the best spots for migratory tarpon in Belize and fisherman have regularly got amongst the 100 lbs plus fish there from July through to September.  El Pescador is equally at home catering for single anglers as well as families and day excursions can be organised to eh mainland for some of the Mayan ruins or jungle treks.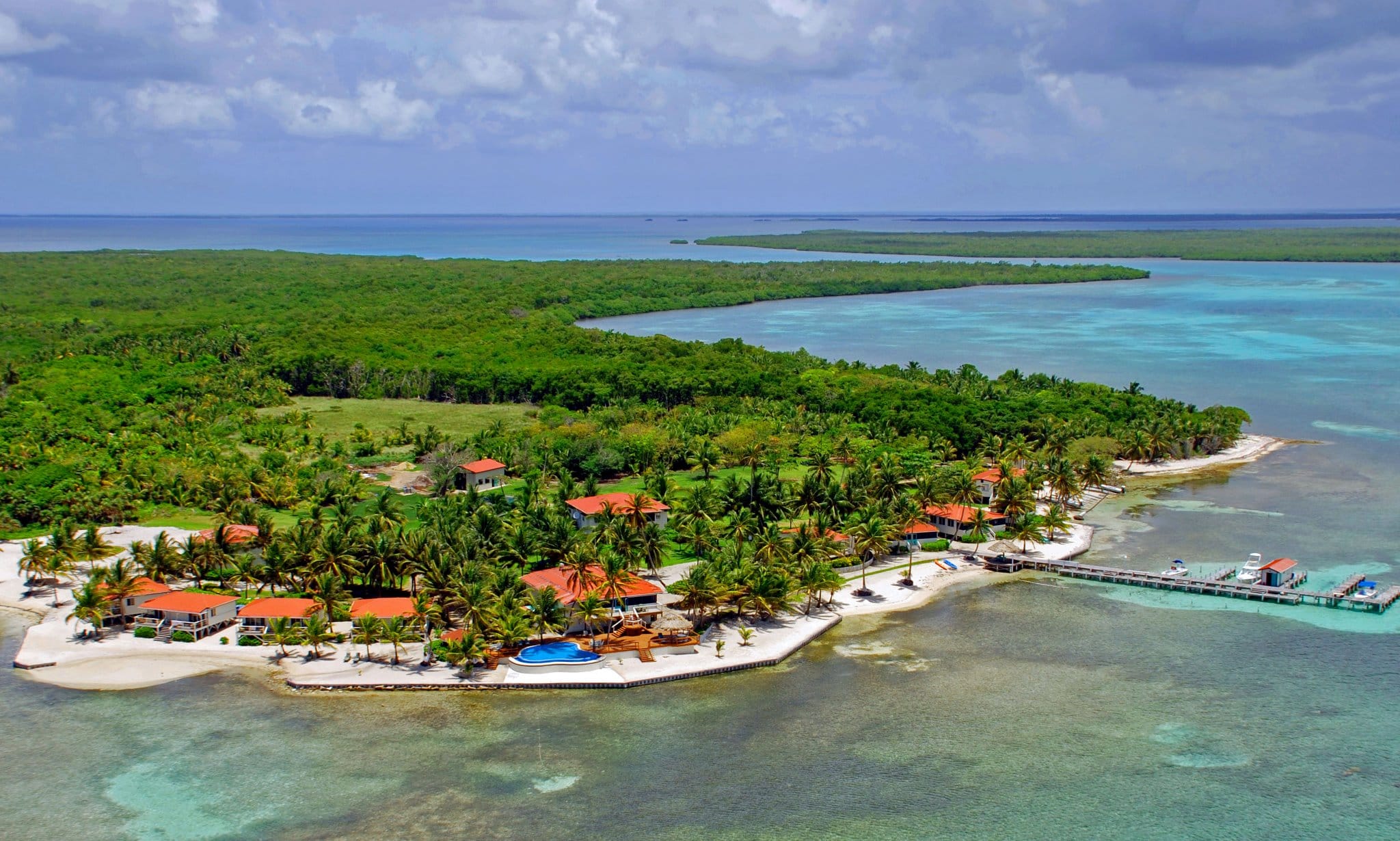 The next area is the Turneffe Atoll. Turneffe is located 2 ½ hours by boat off the coast of the Belize mainland. The atoll sits just outside the Belize barrier reef, the second largest barrier reef in the world. There are two operations located on this remote atoll, Turneffe flats lodge and Turneffe Island Resort. The former is a serious fishing lodge, albeit it has grown in creature comforts significantly from the early days and is perfect for anglers who want to chase bones across the turtle grass flats and sandy cuts or permit. Some of the best permit guides in Belize are based here and they should be reserved in advance if that is your passion. Turneffe Island Resort is a stunning private island property that is extremely comfortable and perfect for groups looking to combine fishing and diving. They have some really beautiful private mahogany cabanas along the beach front, and for divers this is one of the few operations that take divers to Belize's fabled blue hole which is on the top 10 dive sites world wide.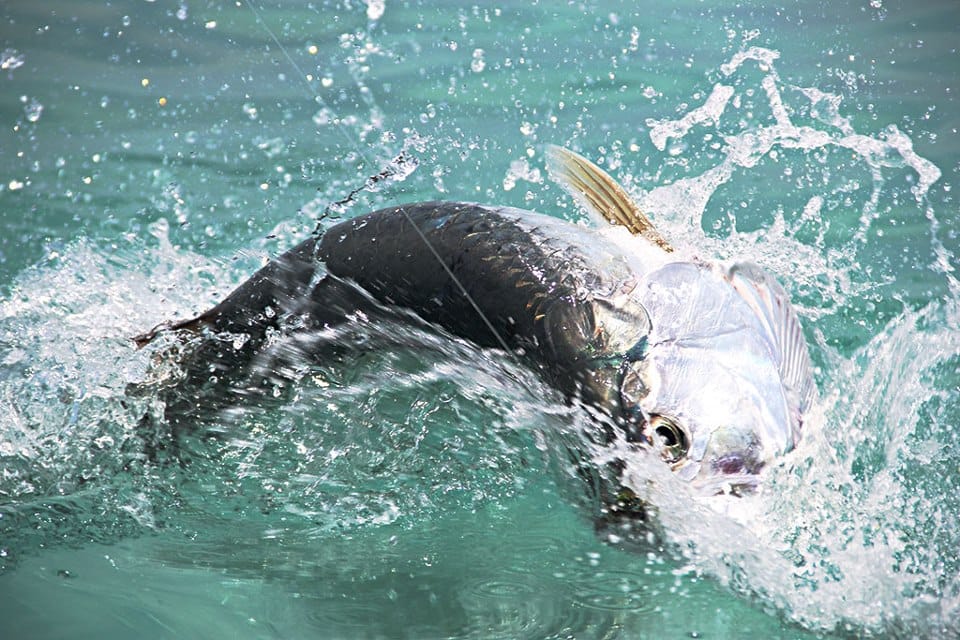 The barrier reef itself is littered with small islands, cays and flats, and although some of the areas are accessed from Placencia and a few small operations in my view the best way to fish these areas is by mothership. There are a couple that operate in the area and if you are looking for an intact party on the water then this can be huge fun. The joys of motherships are that you are on the water 24/7 so that you can maximise your fishing time and dictate how you structure your day. I remember one of my best ever snook days fishing from mothership in the early 2000's. We have got out on the water as the sun came out and hit the edges of the mangroves on the really low tides. The snook had been pushed out of their normal lies which were high and dry and we found them hanging in small holes with baby tarpon outside the mangroves and we caught a bunch while giggling hysterically.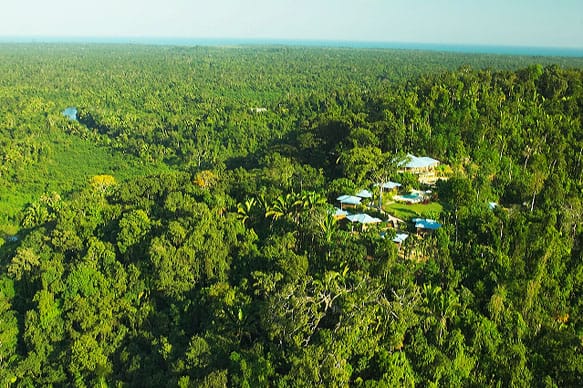 The fourth major area is Punta Gorda way down in the south not far from the Guatemalan border. This area was a commercial fishery up until the early 2000s when it was turned into a marine park and a lodge called El Pescador Punta Gorda was built atop a bluff. Over the years this fishing area gained a huge reputation as a permit fishery which were one of the first species to return in numbers. The lodge became Machaca Hill lodge with some further refinement making it more attractive to non-fishers before then growing into Belcampo lodge that it is today. Belcampo is a stunning operation in the heart of the jungle which has now evolved into one of the finest eco-tourism lodges in Belize, although the permit fishing is excellent. Fishing in the lagoons that you hit after shooting down river through the jungle was only one of the instances that I was depressed to catch a Jack Crevalle. The water was a little murky after some rain had mixed with salt and I could see permit fins and tails around me as they rooted around for crabs. I had put a lovely cast into a tailing fish and watched it move to the fly. Everything had gone tight and I remember being totally over excited as the fish tore off across the flat. As the battle continued it was only towards the end that I realised I had actually hooked a really nice jack.. ah well.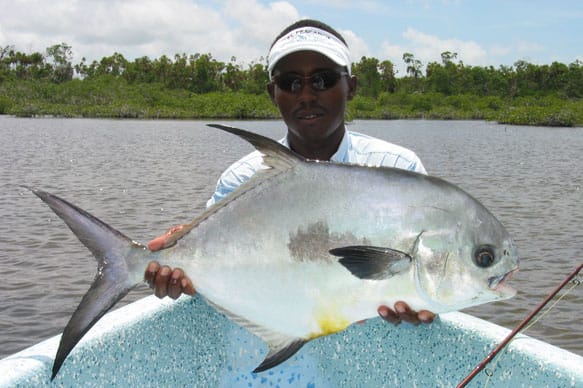 If you are looking for a bit of an adventure that combines sand and jungle then Belize should be on your list. There are also often some excellent summer deals to be had. For more information on Belize please contact Peter McLeod or call our office on +44(0)1980 847389.