A trophy trout could be a one pound fish from a small mountain stream, but for those that are after true monsters there are some standouts destinations. All of these places offers opportunities unlike others, they offer the chance to land trout over double figures and sometimes into the teens. Coming from trout fishing in the UK where a wild three pounder seems a cracking fish, this is really is the stuff of dreams.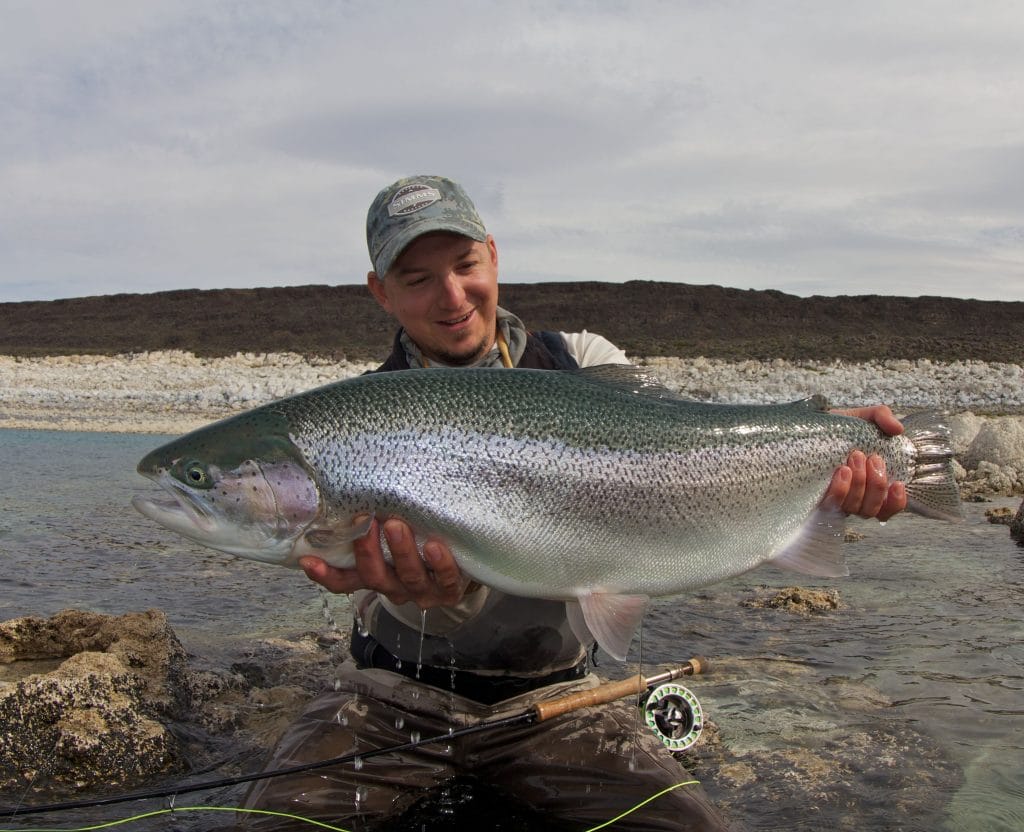 For trout anglers who seek trophy fish, the is no place like Estancia Laguna Verde. Estancia Laguna Verde gives access to Lago Strobel, otherwise known as Jurassic Lake. The lake holds some of the worlds largest wild rainbow trout that have grown fat and strong on a diet of freshwater shrimp.
Strategically located, the lodge has exclusive access to more than fourteen kilometres of Strobel Lake, over ten kilometres of the Barrancoso river and a further ten kilometres of the recently discovered Moro Creek.
The lodge is located on the shores of the beautiful "Laguna Verde" (Green Lake) and within easy access to all the fishing programs. The main lodge is a typical "estancia house" accommodating up to ten anglers per week. It has seven double en suite bedrooms, each with two single beds. (Single room lodging and guiding can be provided for an additional cost).

2022 Availability
December 10th – 17th, 5 rods, $4,650 25% Discounted rate due to late cancellation
January 14th – 21st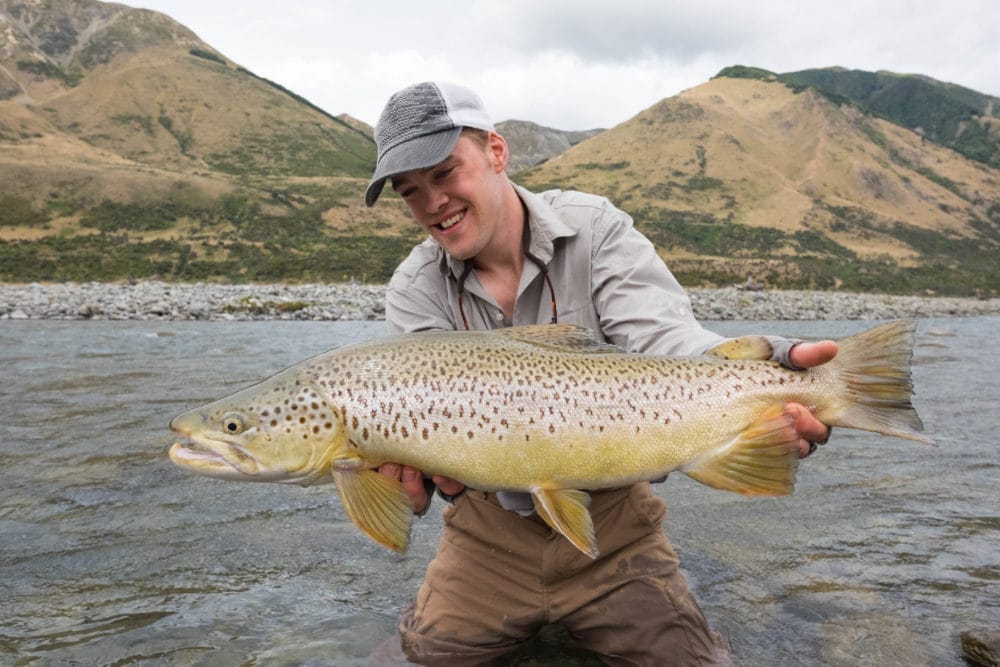 For trout fishing, there are few places like New Zealand. New Zealand is not unique in terms of the size of trout that its rivers hold. There are other destinations where you can target large river trout. What is special about New Zealand is that these fish can be sight fished using small flies and long leaders. It is genuinely extraordinary the size of trout that you can see in relatively small streams. Unlike almost anywhere I can think of, the trout in New Zealand seem to grow in size the further you travel upstream.
The fishing, especially in the South Island, feels more closely related to saltwater than traditional trout fishing. Once spotting the fish, it asks the question, are you good enough? It will be evident if you make a poor cast and you are not. Fishing in New Zealand is not for the faint of heart, for it challenges you physically and technically in equal measures. These reasons are only part of why this is such a memorable destination. It is also memorable because of the remarkable scenery and the hospitable people who call this wonderful country home. Even if you are not a die-hard trout bum, you should go because there is so much more than just 'catching trout.'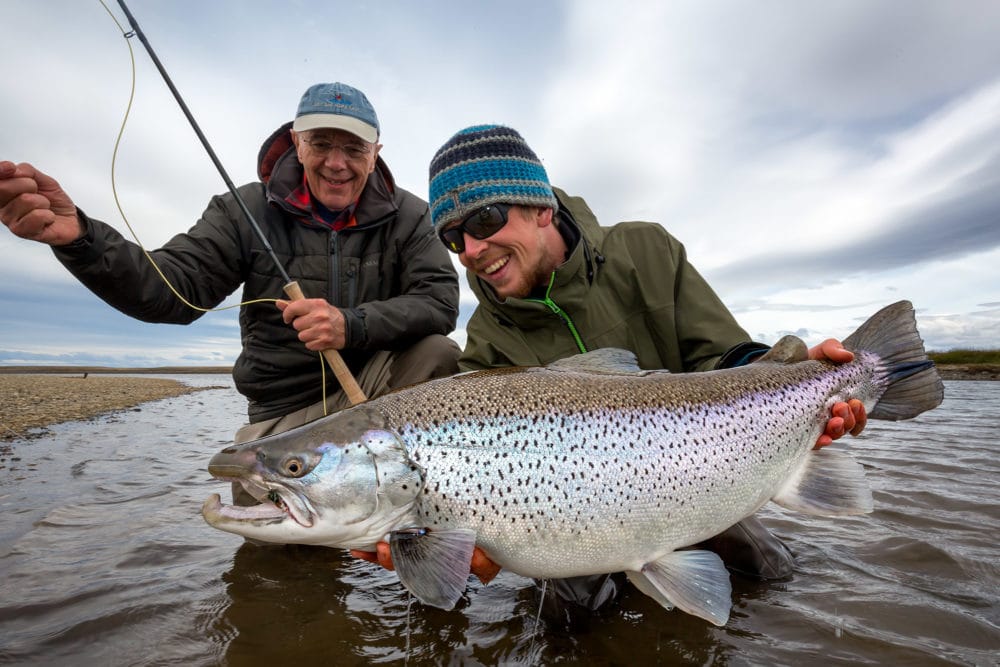 I might be bending the rules a little here as the Rio Grande is of course a sea trout rather than a trout destination. However, the Rio Grande is the king of the sea trout rivers in the world. No river comes close to having the numbers or size of fish the Rio Grande does. The British record stands at around 27 lbs, but sea trout of 20 lbs or more are caught each week on the Rio Grande, with most seasons seeing fish of over 30 lbs. The Rio Grande is a genuinely great river as most of these large fish are not caught while clambering around in the dark but in the daylight hours.For British anglers, travelling to the very bottom of Argentina to target a species we can catch in our home waters may seem odd. But those who travel to the Tierra del Fuego to fish the waters of the Rio Grande rarely do so only once. The river, the fish, the lodges, and the food keep many rods returning year upon year. More than anything, it is the opportunity to target huge sea trout that is the draw. Quite simply, the Rio Grande is unique. There is no river in the world where the odds of catching a sea trout over twenty pounds are so largely stacked in your favour. This is not to say that landing one of these fish is guaranteed, but you will cover them, and with good fortune, one may even take.
Rio Grande availability HERE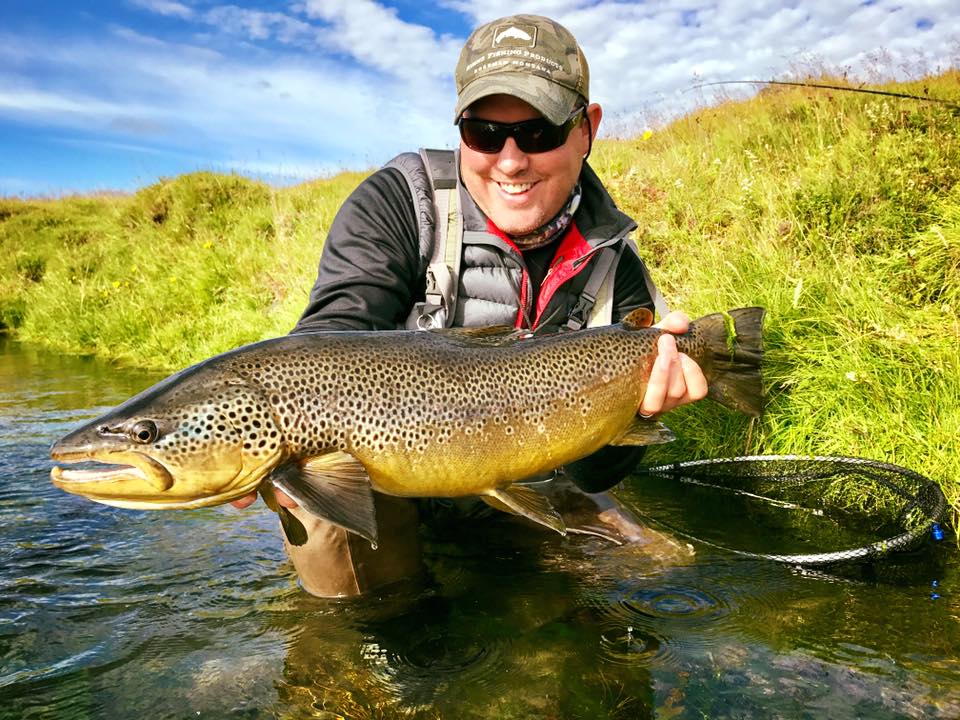 Fly fishing the Minnivallalaekur River in Iceland offers the chance to target huge brown trout with dry flies, nymphs and streamers. The fishing can be nothing short of fantastic. It is a dry fly angler's dream river. Think quality over quantity, with several wild brown trout of over 10 lbs caught every season. This is not an easy river, with the inexperienced finding it tough going. However, for those used to approaching big, solitary fish you will be in heaven. A good day would be 2-3 trout per angler, as there is often a lot of watching and working out how best to approach your target before wetting a line. This is also best done in tandem with a friend; very much akin to New-Zealand. The reward is very much worth the effort and these are some of the hardest fighting trout you will ever hook. July and August would be regarded as prime-time for the river, as this is when the dry-fly fishing will be at its best.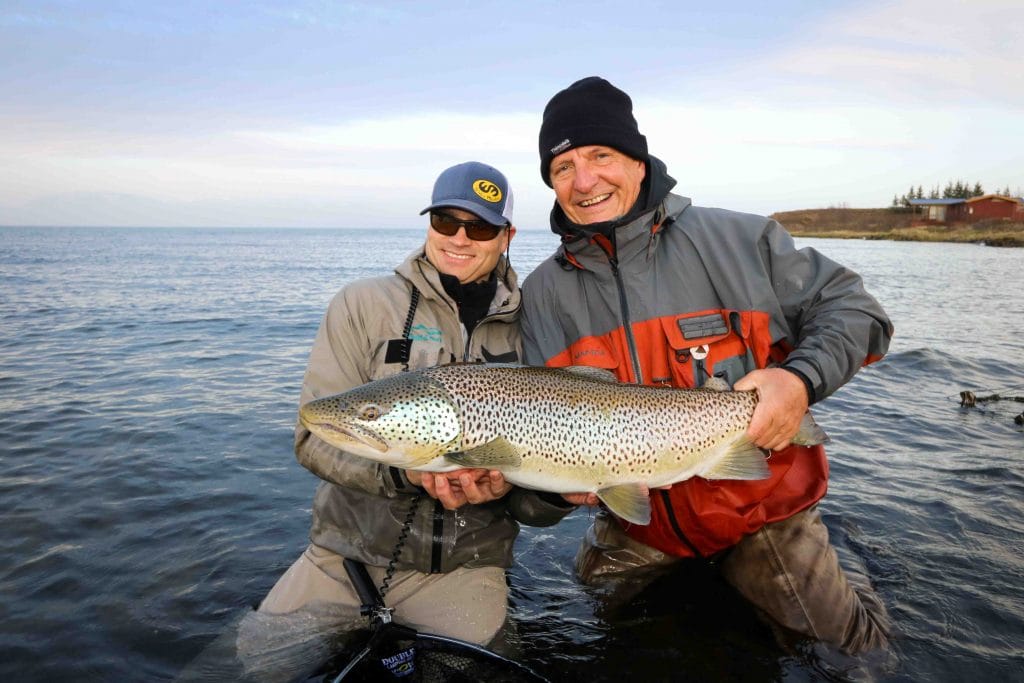 The season for Thingvallavatn is 15 April – September 15. Different areas of the lake fish better at different time of the year. Prime time is generally considered April to mid June when the trout chase the fry out of the deeper water. It should be noted that fishing during this period can be tough conditions wise and is not for the faint hearted. Long days of casting big flies in cold conditions, but the rewards can be huge. Rolling into May and June the weather improves and there is a chance for some nymph and dry fly action. In July there is still a good chance of hitting the big browns, but the density of fish will be less than early season as they will also begin to hunt in the depths again.There are various accommodation options open to us here, the simplest being a converted house on the shores of the lake that has makes an excellent full-service lodge. It has been very nicely fitted out and the ideal way to enjoy this fishery with the minimum of fuss. For those looking for something more comfortable there are a number of excellent hotels in the area that can also be used as a base.
For more information please contact Olly Thompson or phone 01980 847 389