Tarpon are a fish that have gained their own unique following, nicknamed the silver king, they are notorious for heroic leaps and reel screaming runs. Taking up residence in the Atlantic Ocean, they can be located anywhere from the southern Caribbean up to the United States and as far east as the west coast of Africa. The fish range in sizes from baby tarpon (5 – 20 lbs) that often hold within mangrove lagoons, larger resident fish (20 – 60 lbs) and then the giant migratory tarpon (60 – 200 lbs+).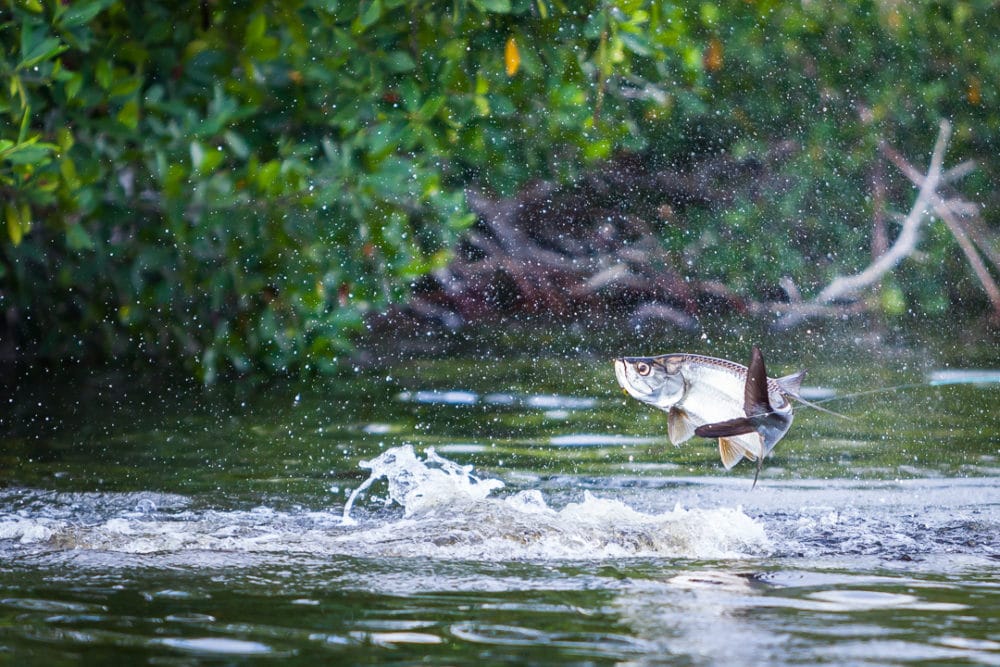 Picking the right destination is key when tarpon fishing, depending on whether you are after numbers of fish or looking for that one giant. With this in mind we have singled out six of our favourite tarpon destinations around the World below.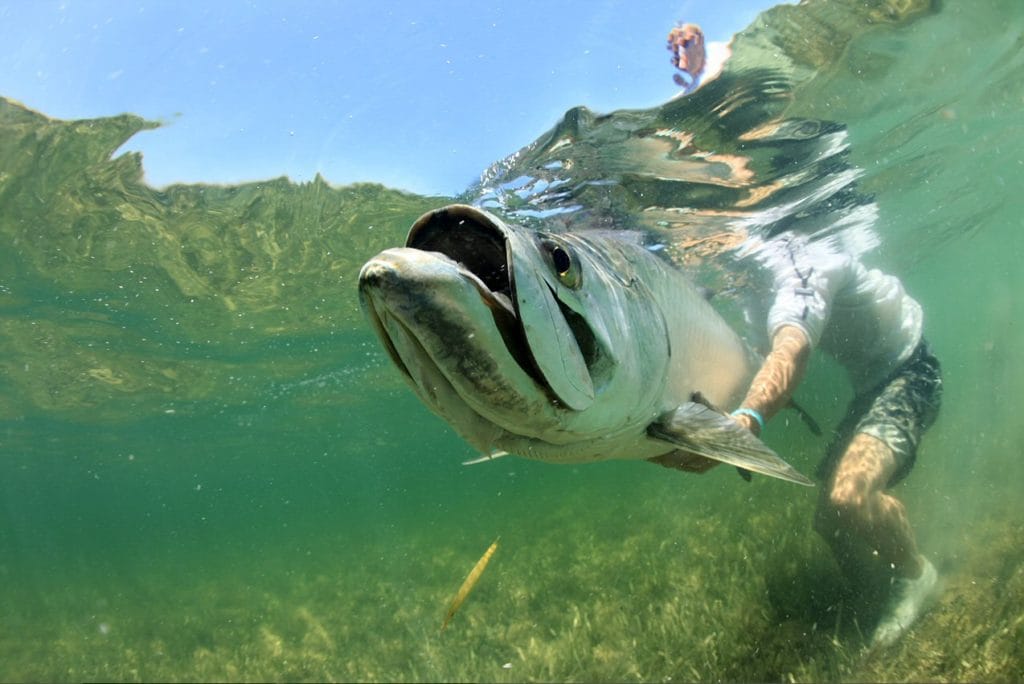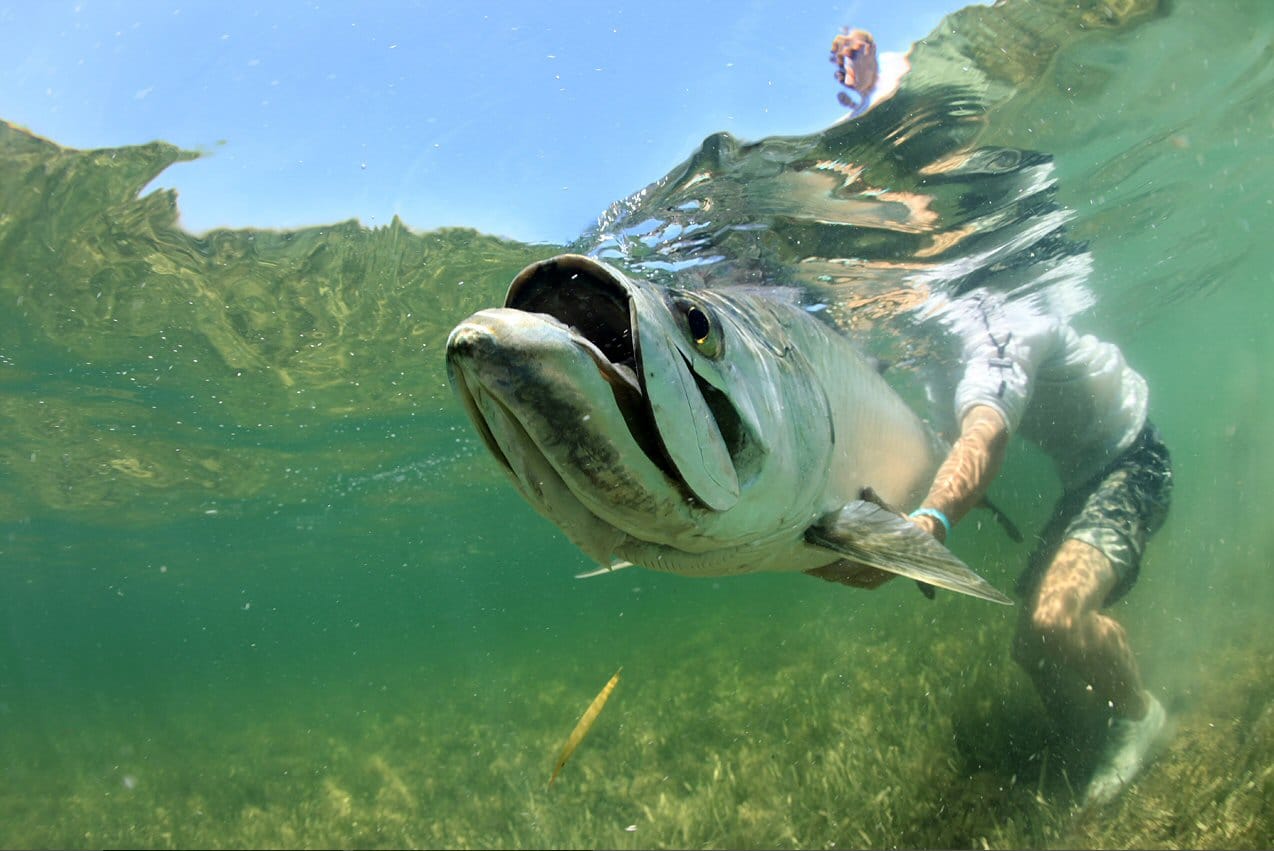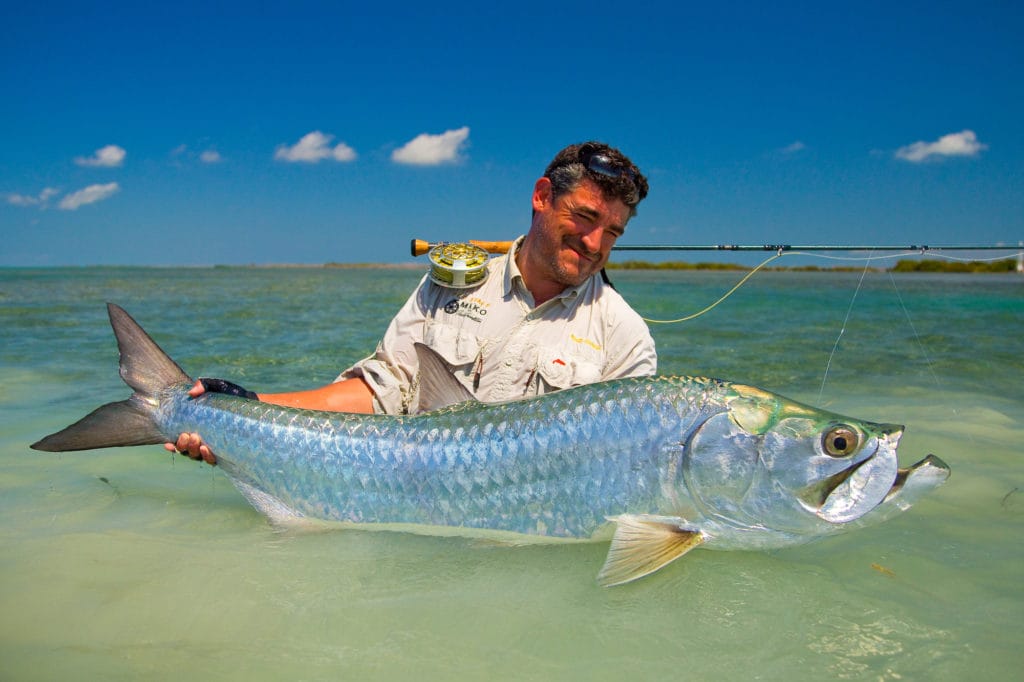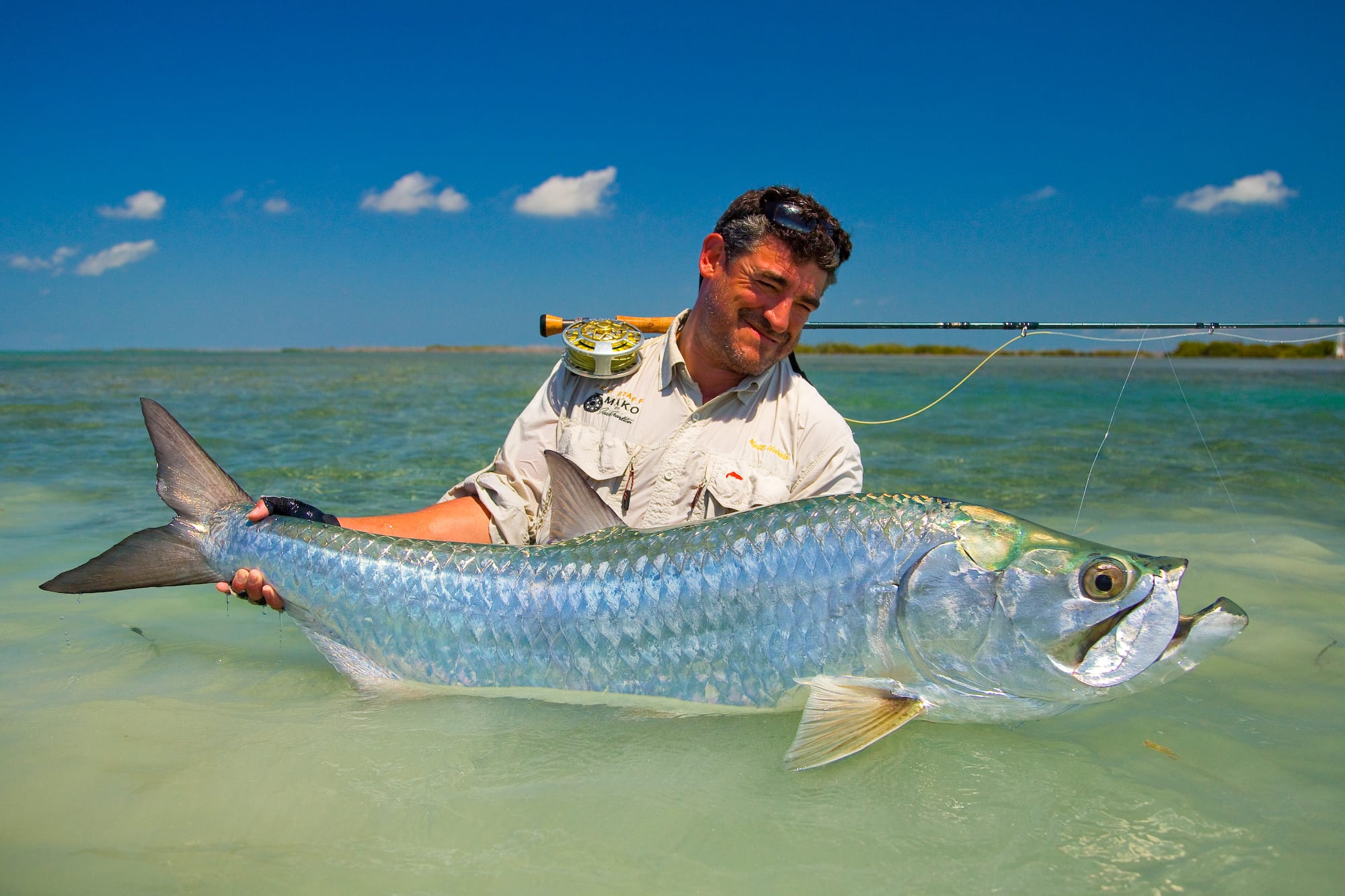 Cayo Santa Maria is a land-based operation that offers a chance to target the big migratory tarpon on Cuba's famous north coast. Jardines del Rey and UNESCO has declared this region a biosphere reserve. It is also referred to as Gardens of the King. This stunning area of channels, mangroves and flats has world class tarpon fishing with fish from 10 lbs to 40 lbs present year round and migratory fish 80 lbs to 160 lbs showing up in great numbers from March onwards.
Santa Maria is very much a tarpon fishery with other species available, but not the focus. For those looking to hunt the silver king then this is the spot you should focus on. It is possible to target bonefish and permit, they are normally found on deeper flats which are fished for from the skiff rather than wading. Wading opportunities are very limited in this area.
Accommodation for fishermen is at the at the Iberostar Ensenachos resort which is very comfortable and perfect for non–fishers as well. The season runs from March to September with prime time April to July.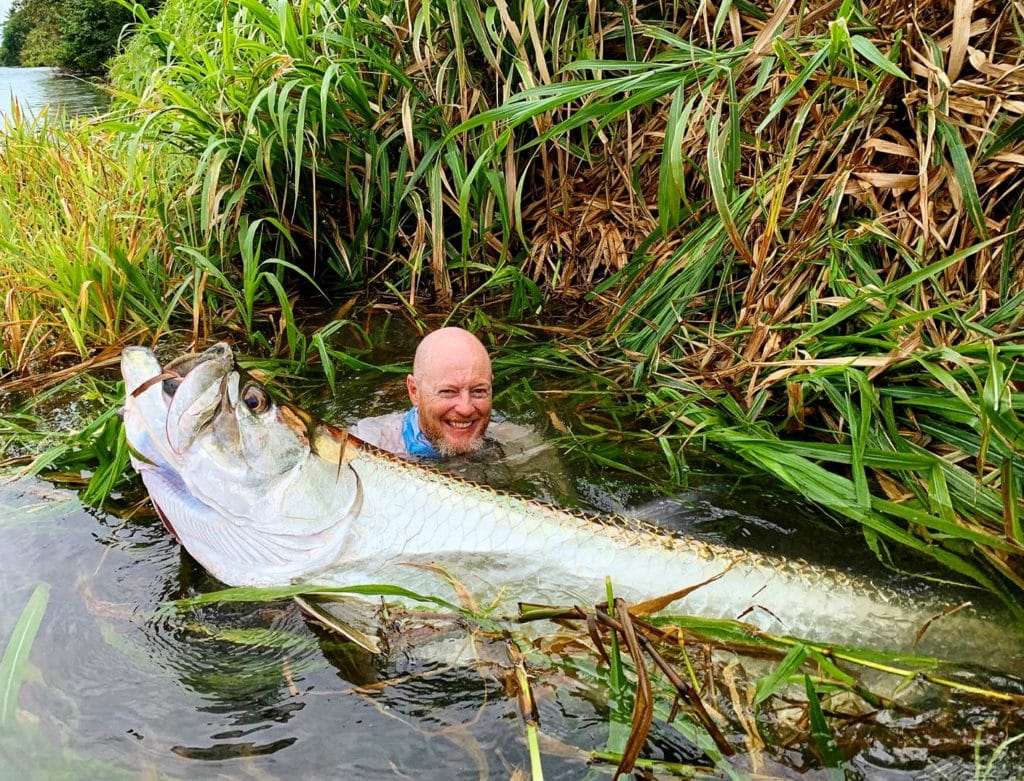 Tapam Lodge in Nicaragua remains one of our most exciting big tarpon destinations. The lodge was set up on the site of the famous film by Daniel Goz where they target the giant tarpon from float tubes. The small lodge offers home to just four anglers a week and the fishing is done from boats in the extensive lagoon system. Hooking fish in excess of 100 lbs is almost commonplace here and fish estimated 150 – 200 lbs have been landed each season. For anglers looking for a jungle tarpon experience on the fly there is nowhere else that compares.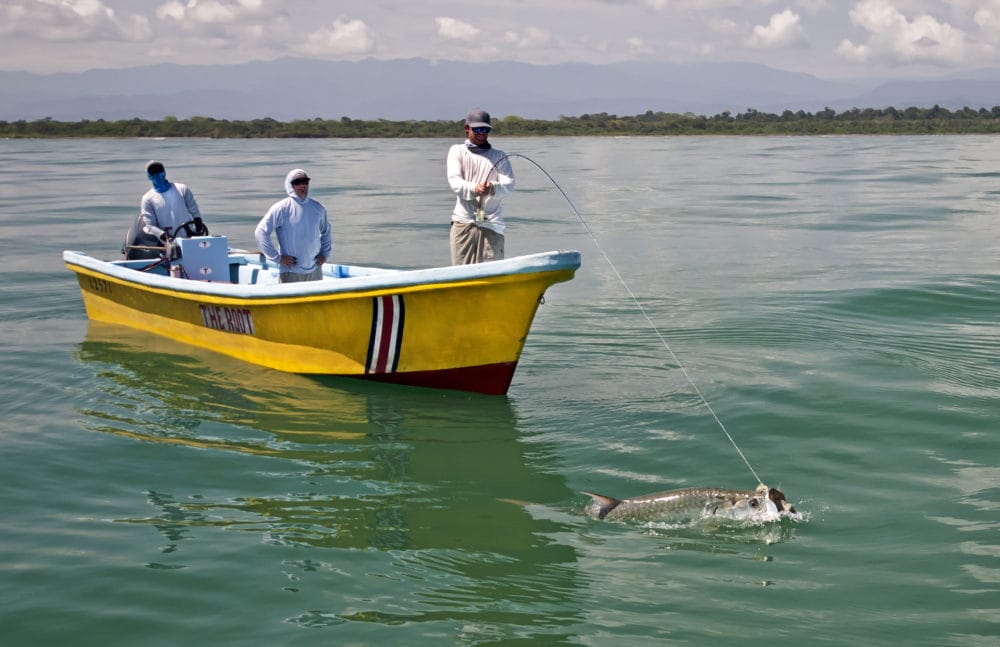 For years, fishermen have heard rumours of large tarpon in great numbers on the Caribbean coast of Costa Rica, near the border with Panama. At Tarponville, tarpon averaging 90-120 pounds are consistently caught on by both lure and fly. Ten hook ups in a morning have been accomplished, and tarpon weighing over 200 pounds have been landed on a fly. Furthermore, the fishing waters are situated in a wildlife and marine reserve, which insures management and protection of the fish and habitat. Complete Tarponville fishing packages include accommodations in a clean and comfortable beachfront lodge located just outside the village of Manzanillo. Each room at the lodge has two beds, ceiling fans, a private bathroom, and a beachfront view of one of the most beautiful coral reefs in the Caribbean. Meals at the lodge will be prepared by local cooks and the menu will include such items as snapper, local fruits and vegetables, and other local delicacies.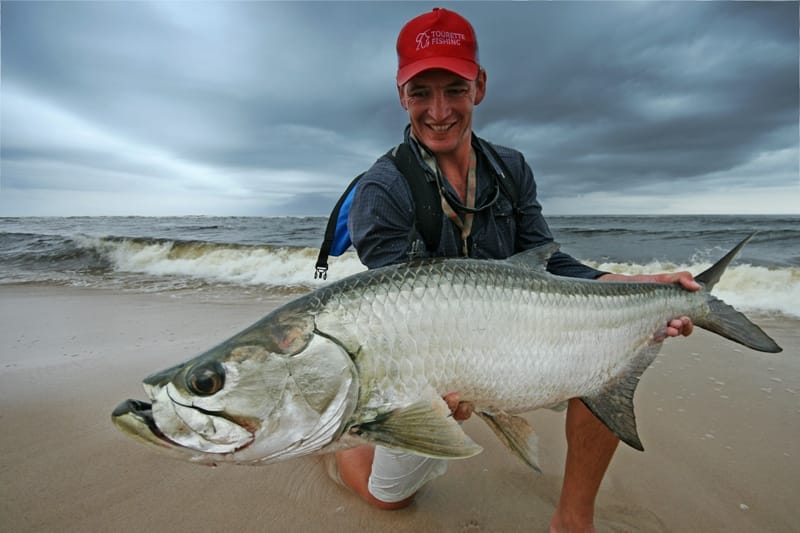 There are very few places where you can target giant tarpon off the beach and the only one where you do it in the company of forest elephants, buffalo and gorillas. This is the longest and wildest stretch of coastline left on the African continent, and it is hard to put into words how special and unique Sette Cama is. The massive estuary system is rich in nutrients, offering the avid saltwater fisherman the opportunity to experience the thrill of targeting the unique species of West Africa with both spin and fly tackle. The abundance of large and aggressive game fish, all eager to attack a well fished lure, is complimented by Africa's most pristine tropical rain forest which creates the back drop to this one of a kind saltwater fishing experience.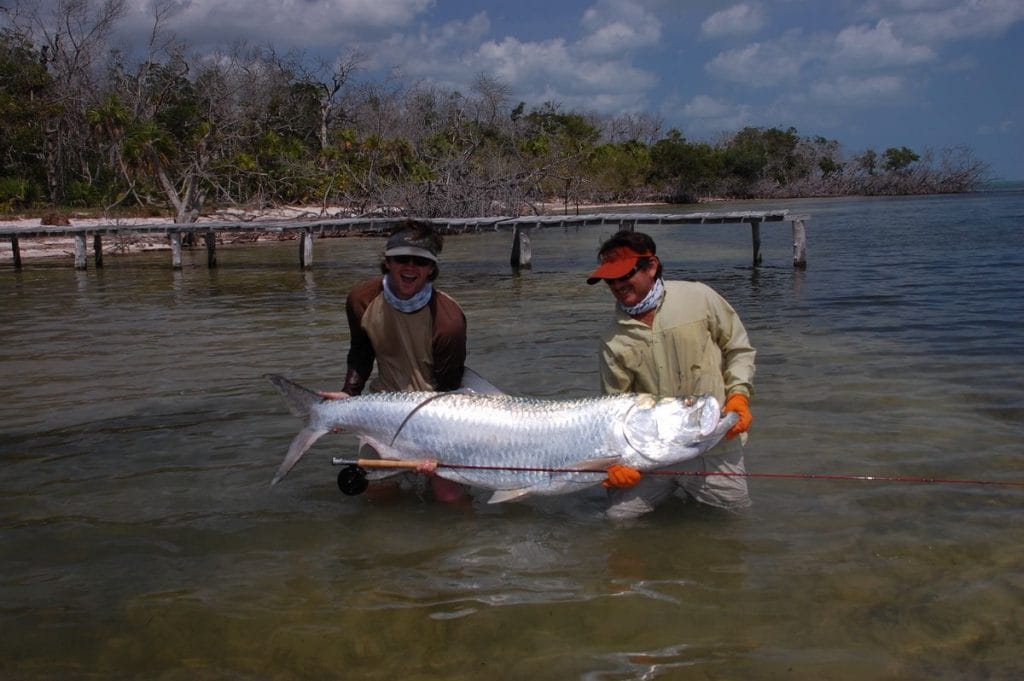 Located on the beautiful small island of Isla Holbox, the Isla Holbox Fly Fishing Lodge offers a wonderful base to pursue tarpon, snook, barracuda and more in the glassy waters and flats of the Gulf. It offers a prolific year-round baby tarpon fishery and in the summer months provides anglers the opportunity to intercept huge migratory tarpon. It is a great location for couples and fishers alike, the lodge offers non-fishing activities including horseback riding, swimming, island exploration, cultural and nature tours.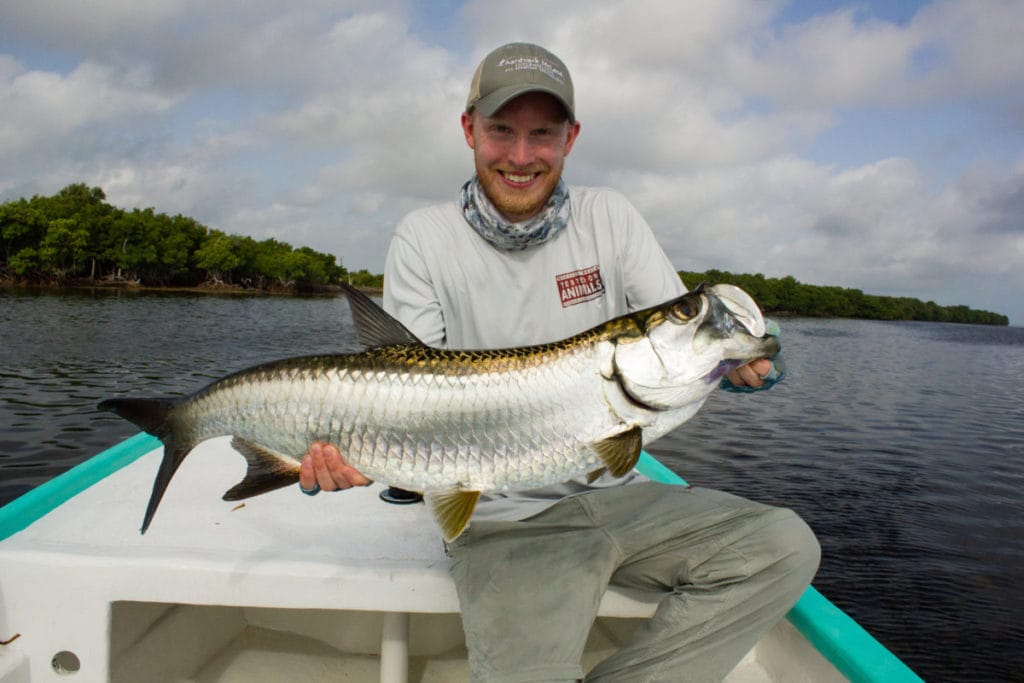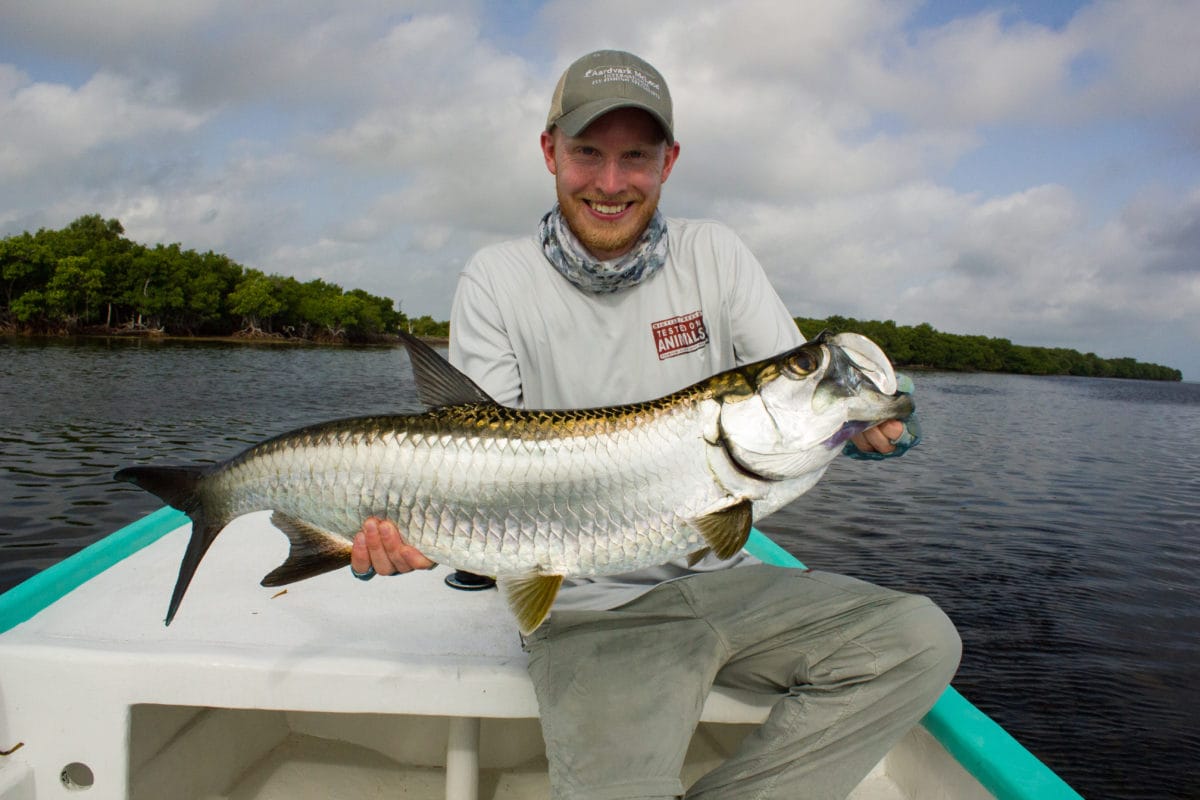 Tarpon Cay Lodge is located in the northern part of Mexico's Yucatan Peninsula in the small coastal port of Rio Lagartos. The lodge sits on a marine reserve and offers anglers excellent opportunities at catching baby tarpon. For anglers specifically targeting baby tarpon, this is one the best fisheries in the world. The tarpon generally range from five to 15 lbs with the occasional fish in excess of 20 lbs. Migratory tarpon can occasionally be found as well as barracuda, jacks and snook. As the fishery is primary in shallow water, often with surface flies, you will find fishing at here utterly captivating.
For more information about the various tarpon destinations we offer or for a specific itinerary and quote please contact us or call our office on +44(0)1980 847389.