Tsimane Fishing Report
It was a great week of fly fishing at Tsimane in the Bolivian Amazon. Some huge dorado and pacu where caught throughout the system. 
Pluma Lodge Fishing Report
August 31 – September 5, 2019
The weather this week remained good with sunny and warm conditions, the water was low and clear giving great opportunities for sight fishing.
Big fish were spread throughout the system, with six fish caught over 20 pounds and two massive fish caught over 30 pounds. On top of an already excellent week of dorado fishing four pacu over 20 pounds where landed. Throughout the week streamers were most effective, landing the vast majority of fish.
The lower sections of the river produced most of the big fish activity while the upper sections produced the best sight fishing.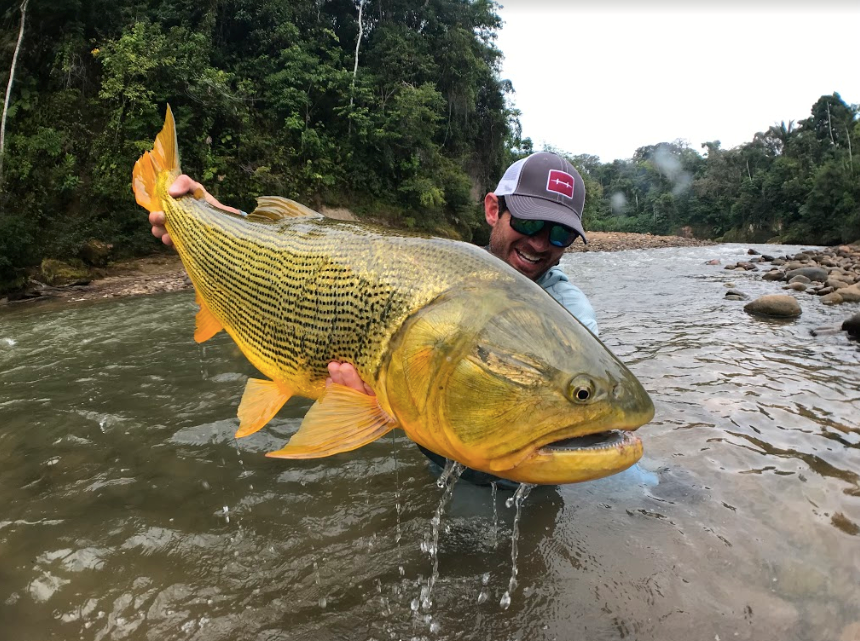 Agua Negra Fishing Report 
September 1-7, 2019
Rain at the start of the week increased the water level and reduced the clarity, by looking for fins and tails we were still able to spot good numbers of fish. By the end of the week all of the rivers started to run clear and the fishing improved. This resulted in all of the guests catching some great dorado and having many chances at pacu and yatorana.
Down to the wire, the largest fish of the week was caught by Clark at the very end of the last day. A stunning a 24 pound dorado on the Lower Agua Negra.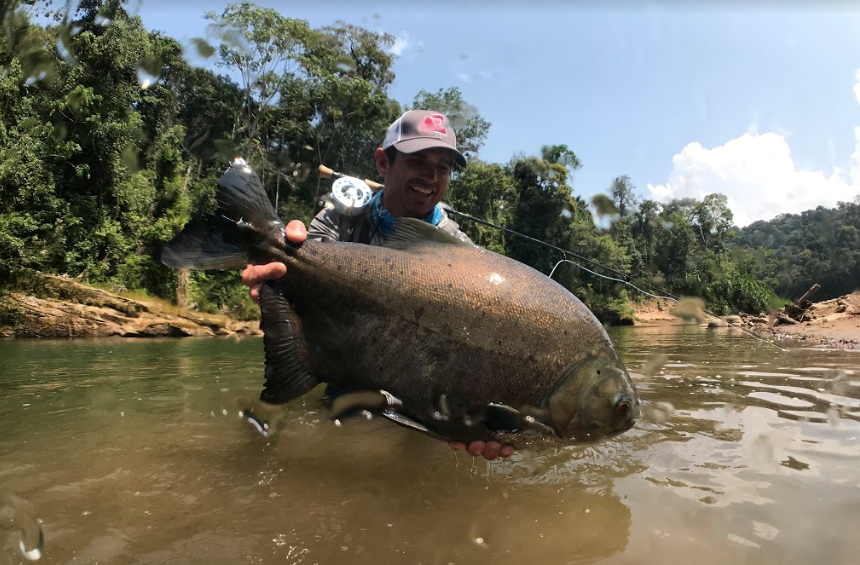 Secure Lodge Fishing Report
August 31 – September 5, 2019
On Sunday there was still rain at the top of the Secure system which coloured the water and slowed the fishing. Once cleared, activity picked up, giving three days of great fishing. Good numbers of dorado gave exciting sight fishing in shallow water as they pounded sabalo against banks.
Despite a few nice fish being lost, steady fishing was had for pacu and the lodge finished with five good fish between 14 and 17 pounds.
The biggest fish of the week was a giant 28 pound dorado caught on the upper section of the river. Closely followed, was a cracking 24 pound caught in one of the tributaries.
With clear water returning and the pacu becoming increasingly more active near the surface, we looking forward to the weeks ahead.
If you would like more information please contact Peter McLeod or Steffan Jones or call us on ++44 1980 847389. Alternatively click HERE if you would like us to contact you.