Pluma Lodge Fishing Report
September 28 – October 5, 2019
For much of the week the weather was perfect until rain at the headwaters on Thursday made for  challenging fishing on the last day.
We had great fishing throughout the week and of particular note was the quality of fish with more than 10 fish over 20 pounds landed. Every stretch of the river was productive and the upper section provided their normal technical challenges. Despite the technical challenges of fishing the upstream waters Jako was able to sight cast to and land the biggest fish of the season from this area, a resident dorado estimated at 40 pounds!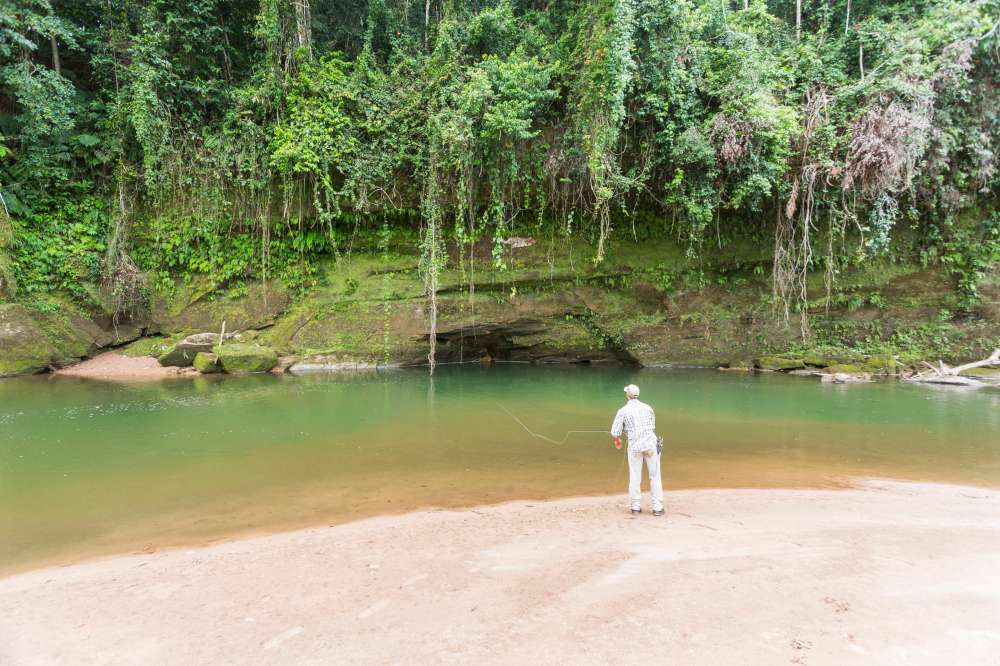 Secure Lodge Fishing Report
September 27 – October 3, 2019
It is almost the end of the season and there has been little rain in four months. The water is very low (which demands very technical fishing), but despite this challenge, everyone experienced great dorado and pacu action..
Among the many highlights for the week was one of the anglers catching a grand slam upstream which consisted of a dorado, a pacu, and a yatorana. We also had incredible opportunities to fish at  feeding frenzies throughout the week. Every angler landed a pacu and some had success fishing with dry flies downstream from the lodge, one person catching an amazing 23 pound dorado on a big cicada imitation.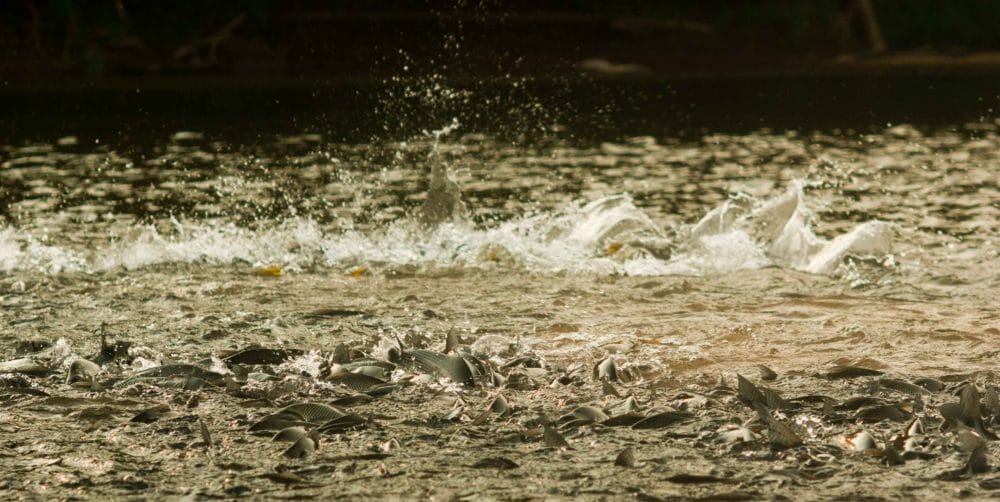 Agua Negra Lodge Fishing Report
September 29 – October 5, 2019
The week was split between fishing the Agua Negra, Chimoro and main Secure Rivers. The weather was a mix of some rain patches of sun but on the whole temperatures were lower than normal.
A change in the pressure mid week caused the fish to move and start feeding, this resulted in a good number of big fish being landed, including some very nice pacu. A couple of anglers had a great day fishing for yatorana and medium sized dorado on dry flies on the upper sections of the Chimoro.
The biggest fish of the week was caught by Rolf, which was a monster 35 pound dorado on the Lower Agua Negra.
If you would like more information please contact Peter McLeod or Steffan Jones or call us on ++44 1980 847389. Alternatively click HERE if you would like us to contact you.