Pluma Lodge Fishing Report
This week we fished with six American anglers. All were on their first trip with us. The weather was beautiful most of the week, with rain and high water towards the end. The rain at the end of the week made fishing more challenging. All the beats were productive before the shower early in the week. The main Pluma produced two fish over 20 lbs, with the largest being a 22lb dorado landed by Kelly. 
The upper sections presented low and clear conditions, and Curtis and Anthony made the most of it with a double hookup on two 13-lb. fish in the Itirizama. The Lower Secure was significantly affected by the rise in water, and fishing slowed after the rain. Before the rise, Jimmy landed a stunning 18lb dorado.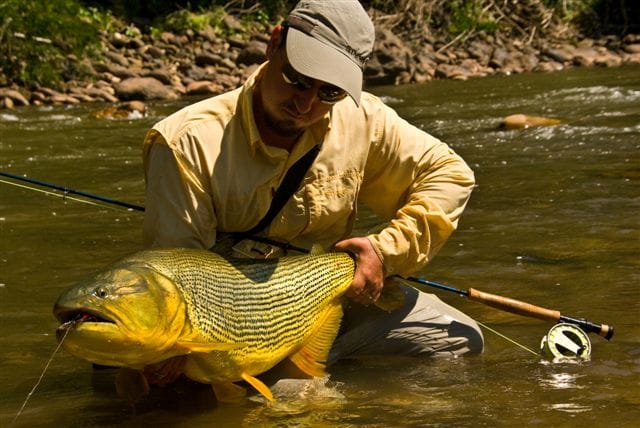 Agua Negra Lodge Fishing Report
This past week we had a range of conditions. Sweltering temperatures at the start of the week gave way to cool rain at the end. Both the Agua Negra and the Sécure fished well, and both gave us numerous chances for sight fishing some lovely fish. By the end of the week, the rain made the rivers coloured, but we still had the opportunity to land some good dorado and a giant catfish.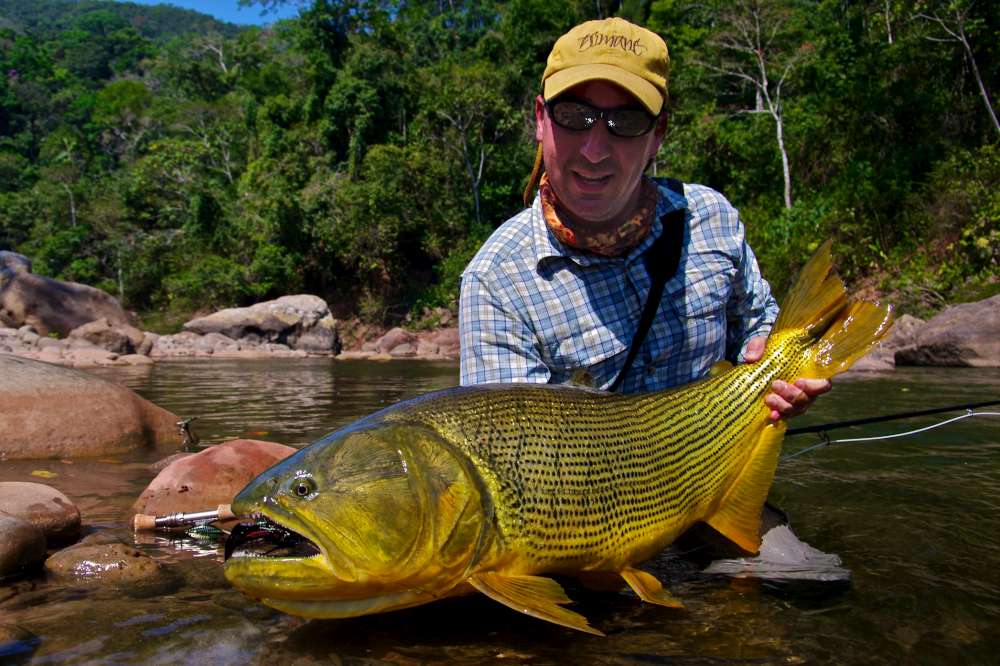 Secure Lodge Fishing Report
Week number 14 brought four American guests to Sécure. The group included one couple who had never set foot in the jungle before and some experienced dorado anglers. 
We experienced volatile weather conditions, with changing temperatures and a mix of both rainy and sunny days. Despite the mixed weather, everyone hooked into excellent fish. Several of these were over the magical twenty-pound mark, but unfortunately, the big fish were not landed, this is often the case when targeting large dorado. The large and wiser fish seem to find a way to run into fast water or wrap around subsurface structures. The moody weather conditions meant that spotting pacú was especially difficult because of their dark complexion. Our largest fish of the week was an 18-lb. dorado, caught on the home pool by Daniel Perkins.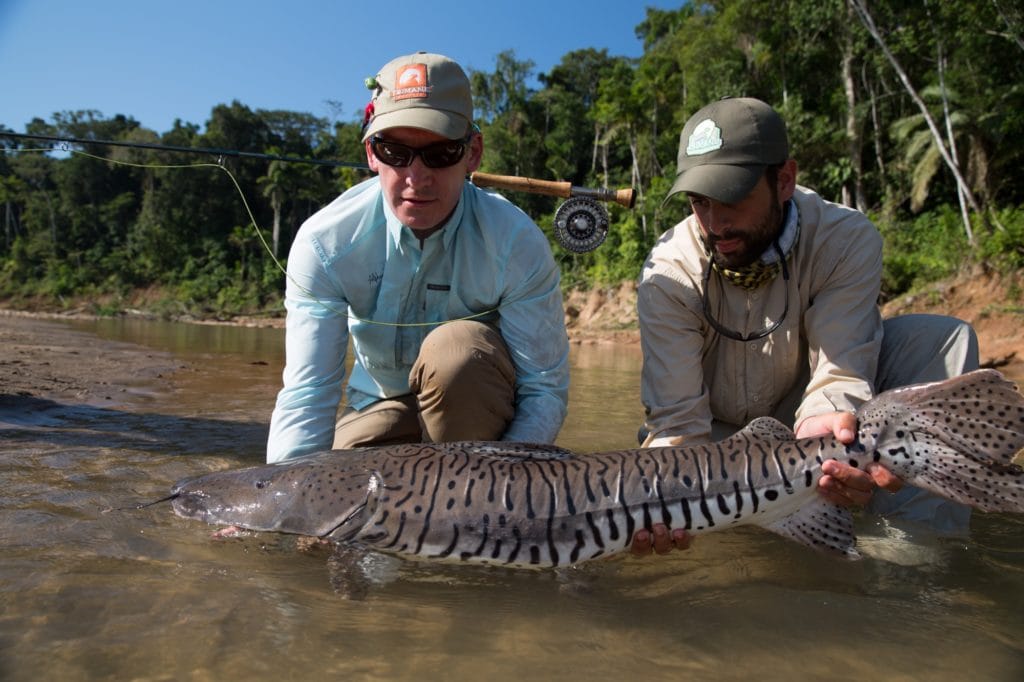 If you would like more information please contact Peter McLeod or call us on ++44 1980 847389. Alternatively click HERE if you would like us to contact you.