Pluma Lodge Fishing Report
The week started actively with the first large dorado being landed Dave on the upper Itirizama. Soon after, two fish over 20lb were landed in the Lower Pluma. Steady fishing continued despite the colder weather towards the end of the week.
Many feeding frenzies were sighted on the Lower and main Pluma River which allowed for some excellent sight fishing. Miles added to the twenty pounder tally but landing a good fish from one of these frenzies. The final day of the week was the slowest due to a cold front that hopefully will pass fast.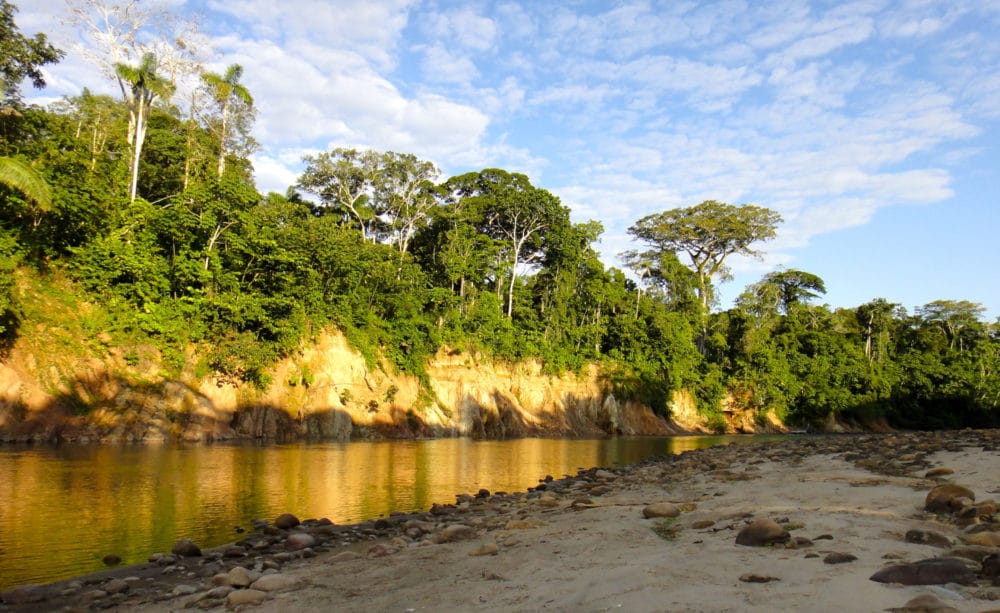 Agua Negra Lodge Fishing Report 
As with Pluma heavy rain early in the week made for high and coloured water, this resulted in most of the focus being directed towards the tributaries. Despite the high water, fishing was good and some great dorado where landed.
By the middle of the week, fishing on the Agua Negra and the Secure started improving and towards the end fishing was excellent. The week ended with more than 10 fish over 20 pounds landed as well as two pacu and some big yatorana caught on dries.
Bill caught the biggest fish of the week, a huge and perfectly conditioned 30 pound dorado from the Secure River.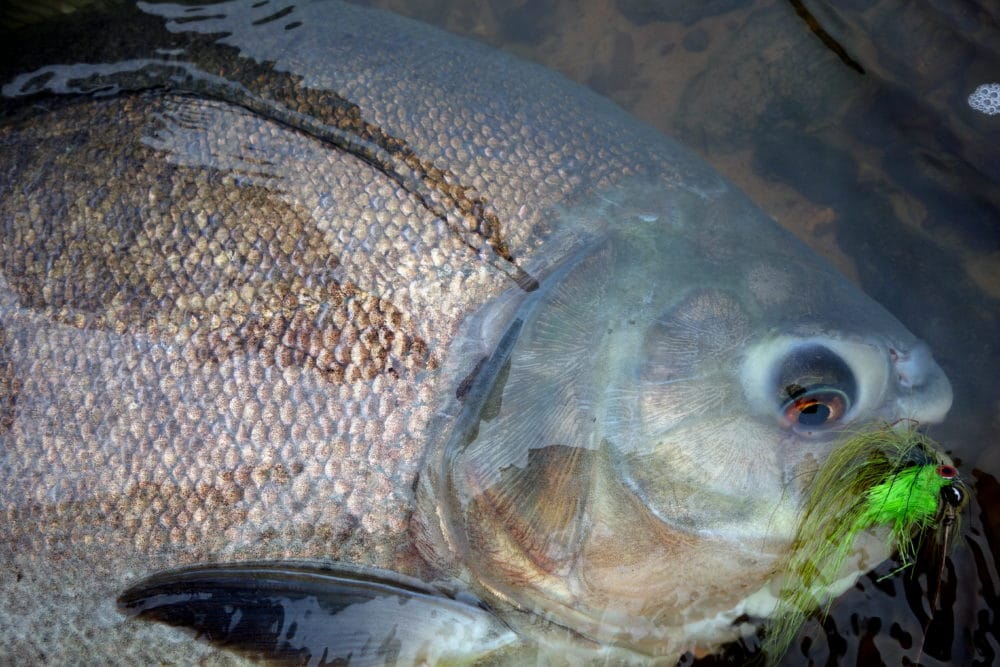 Secure Lodge Fishing Report
The week started with high water due to heavy rains in the mountains above. But the rain stopped, and the river dropped steadily throughout the week. Even though the water temperature was cooler than usual, the dorado were active, especially in the lower sections. The guests caught
We split the guests into two different groups. The first started upstream and ran into good fishing straight away, finding dorado feeding frenzies in the crystal clear headwaters of the Secure River. They also saw decent numbers of pacu.
At the end of the week, Jessica and Danny went camping up at the headwaters. Danny struck gold, landing three large dorado in one day. Two of which took the fly close to his feet. This is not uncommon when dorado are hunting sábalo on the shore as they were.
If you would like more information please contact Peter McLeod or Steffan Jones or call us on ++44 1980 847389. Alternatively click HERE if you would like us to contact you.