The Indian Ocean reports continue to brighten up an autumnal UK, St Brandon's in Mauritius seems to be firing on all cylinders with another multi-species success story, starring a substantial amount of big GTs.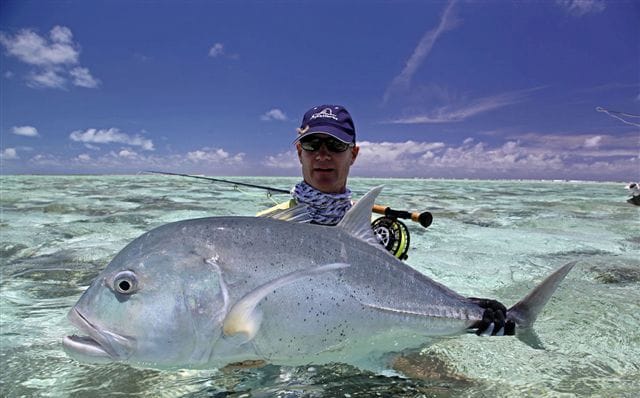 It's hard to believe we are already midway through another truly epic season on St Brandon's. The fishing has been superb throughout and so as we welcomed our group of avid fly fisherman, we knew we were in for another truly memorable few days.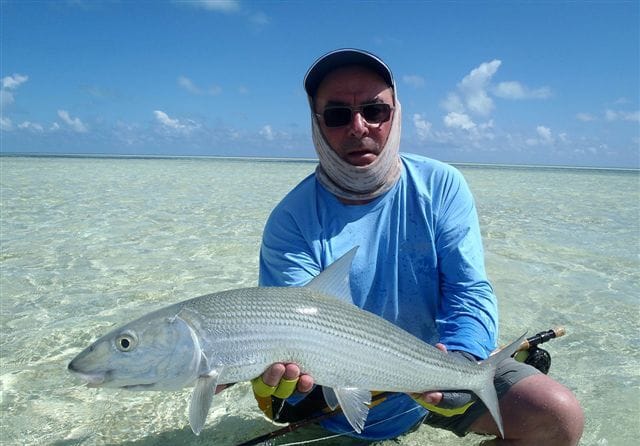 Our first day started off with a good number of Bones ranging between 5lbs-8lbs, with Dave getting a great fish of 9lbs. Shots at Permit and Bluefin too were in abundance although we sadly were unable to capitalise. Bob and Gordon did however get very good double-up of Yellow Dot's, whilst Jamie and Dave managed to hook two bus GT's…. sadly these both came off!
Day two and the Bonefishing continued to impress! The GTs and Bluefin were also around in numbers, many of them swimming side by side with sharks and stingrays. Dave again got into the action and landed the first GT of the trip, a gorgeous 101cm fish. Congrats Dave!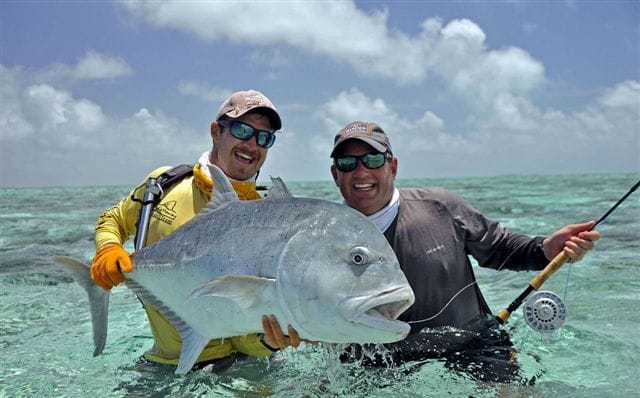 As the week developed we experienced less and less wind…a truly unique phenomenon on St B. This strange lack of wind brought with it some unusually warm water onto the flats, forcing us to think outside the box just a bit which in the end led to the discovery of a new flat situated high up in one of our surf zones. The water was cool, the fish were happy and the lines went tights. Tailing Bones and Permit in the shallower sections and GTs and Bluefin's in the surf…. what could be better.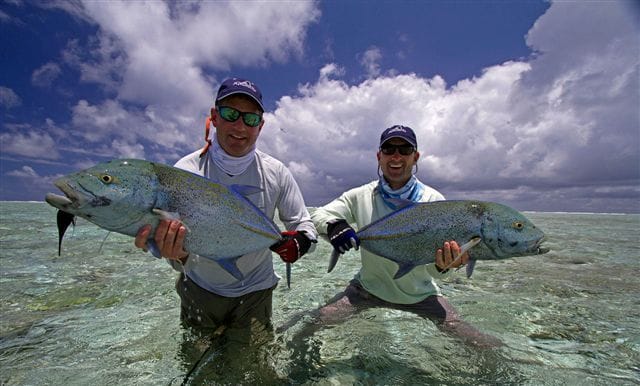 Gordon and Bob had an awesome Bonefish session day with many Bonefish, some hitting the 8lbs mark, including multiple shots at Permit and a very big GT. Brian and Jamie too got into some proper GT action, Jamie landing 101cm fish and Brian a 115cm brute. Well-done chaps, awesome fish!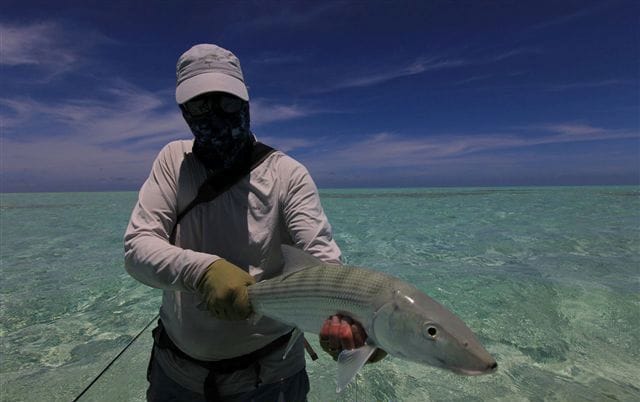 After a good but tricky week we headed out for our last day on the flats with high hopes. Terry and Dave landed three incredibly powerful Bluefin, whilst Brian and Jamie made sure the GT count kept on increasing. They landed three more GTs, a fish of 80cm, a gorgeous black fish of 95cm and then our biggest fish of the season….a monster of 120cm! It is a fish of a lifetime and a great way to end the week.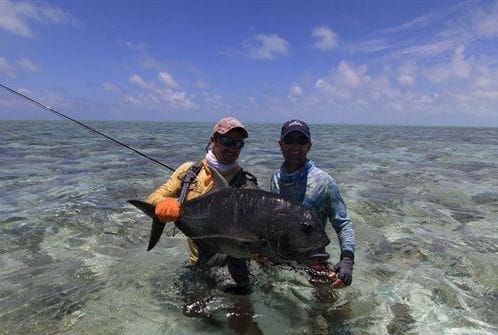 From the St. Brandon's guide team we would like to thank everyone of our guests for an awesome week…. we had an absolute blast!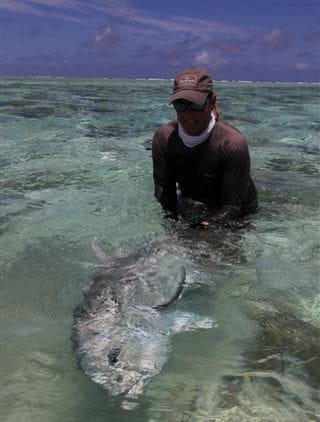 Cheers
Brad & The St Brandon's Guide Team
If you would like more information on St Brandons or to hold space, please contact us or call us on 01980 847389.
·         31 Mar – 9 April 2014 (NM 30) – 3 rods open
·         22 April – 1 May 2014 (NM 29) – 7 rods open
·         3 – 12 May 2014 (FM 14) – 8 rods open
·         14 – 23 May 2014 (FM 14) – Reserved
·         25 May – 4 June 2014 (NM 28) – 5 rods open
Winter Break
·         29 Sept – 8 Oct 2014 (NM 24)  – Reserved
·         10 – 19 Oct 2014  (FM 8) – 8 rods open
·         21-30 Oct 2014 (NM 24) – 2 rods open
·         1 -10 Nov 2014 (FM 7) – 2 rods open
·         12 – 21 Nov 2014 (NM 22) – Reserved
·         24 Nov – 6 Dec 2014 (FM 6) – Reserved
·         8 – 17 Dec 2014 (FM 6) – 8 rods open