With the world gradually reopening, now is the time to look ahead and think about booking a trip to Brazil to experience some of the extraordinary jungle fishing on offer.
After a relaxing break from fishing pressure, we have quickly seen the results of a well-rested jungle fishery. Many hungry fish are waiting for you, and they act as they have never seen a fly before.
We are confident in the positive benefits of the vaccine and our social distancing protocols. We are sure that these measures are focused on taking care not only of our customers but one of the most important pillars of our projects: the indigenous communities.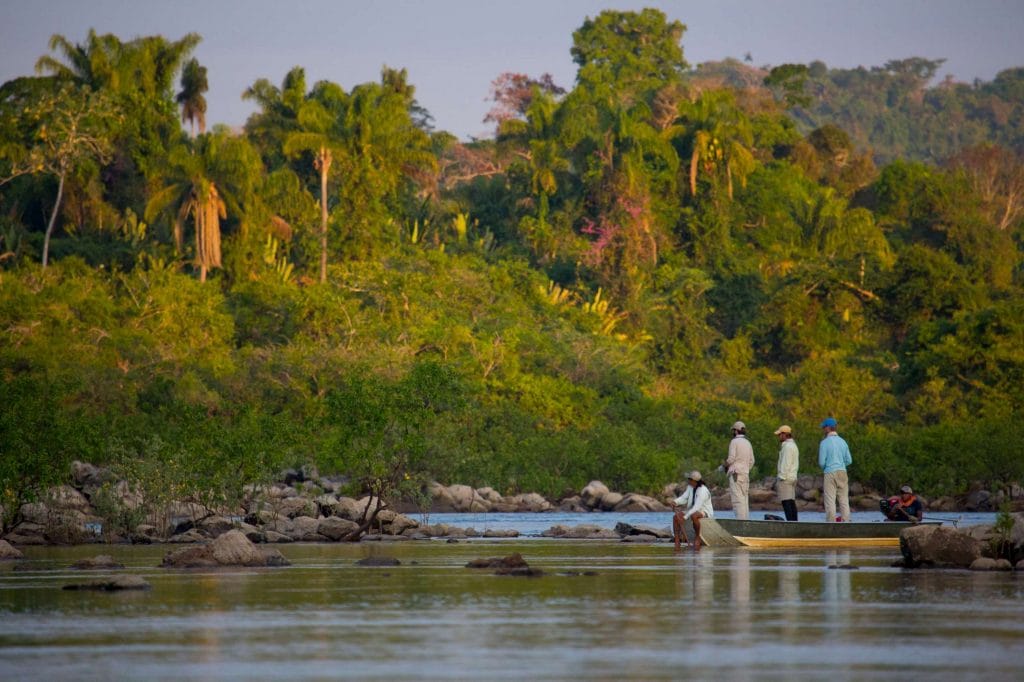 We are glad to say that after a challenging time for all of us, all the operations in Brazil are running at full strength.
A few weeks ago, the 2021 season finished in Kendjam. Despite the challenges, the fishing could hardly have been better. Now we are excited about the beginning of our next season for Rio Marie, Pirarucú and Xingú, all of which are practically sold out for this 2021 season.
There has never been a better time to plan and prepare for your next jungle fly fishing adventure. We can only suggest that starting early with your planning is of utmost importance, and the time to reserve your spot is ticking.
The coming flood of bookings and hosted trips promise to make things very tight concerning future availability for the 2022 and 2023 seasons. The more lead time we have, the more we have to work with great options and availability.
MORE INFORMATION ON BRAZIL?
If you would like more information then please do not hesitate to contact us by EMAIL or call our office on +44(0)1980 847 389