Rio Marié has exclusive access to more than 500 miles of  the only catch and release, "fly fishing only" river in Brazil. With more than 15 species of peacock bass, regular encounters with fish over 10 lbs and a realistic change of a trophy peacock bass of 20 lb, this is a remarkable fishery.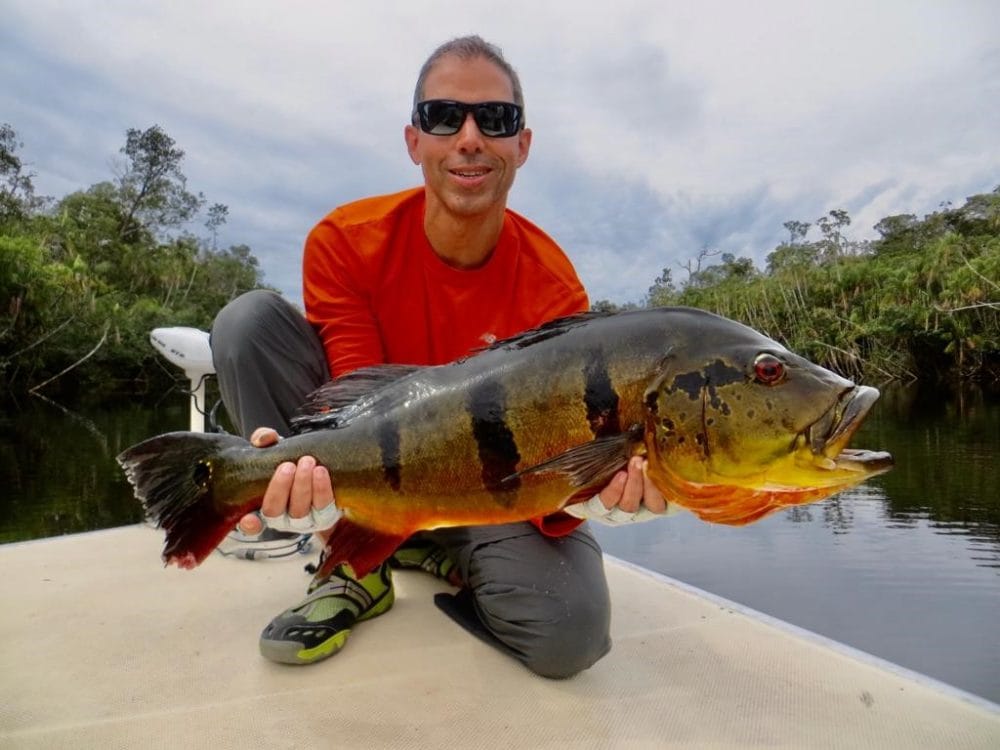 Weather: Plenty of cloudy weather was around for the first two days of the week, fortunately this clear and sun broke through for the rest of the time only occasionally dispersed by the odd shower. Temperatures ranged between 35-37°C.
River Conditions: Efforts at the start of the week were concentrated near the confluence of the Rubo and Upper Marié Rivers. In these areas the water levels were high and continuing to rise. As the week progressed the mother ship moved downstream towards the confluence of the Marié and Turi Rivers, it was then we discovered that the Upper Turi was considerably lower.
Fishing Conditions: The fishing was challenging for much of the week but picked up in the final few days when we got to the Upper Turi. Ideal conditions in this area helped to produce some very large fish. Catching one of these big fish required persistence, but the prize was there for those that tried hard enough.
Highlight of the Week: Despite some big fish caught on the Upper Turi the largest fish came on the first day to Juan, a stunning peacock bass of 91 cm. Only a few fish of this size come each season making this is a huge achievement. The fish was measured, tagged, and photographed before being released back to the river.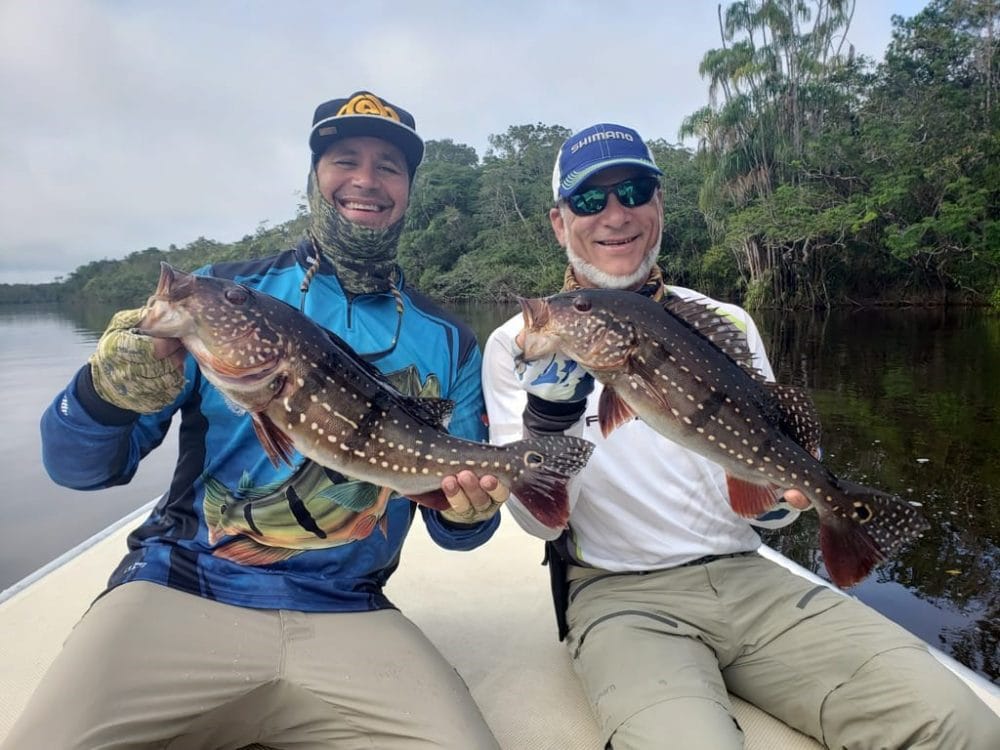 Fishing Stats:  
Number of anglers: 10
Butterflies caught: 320
Temensis caught: 48
Temensis over 10lbs: 5
Temensis over 15lbs: 5
Temensis over 20lbs: 4
If you would like more information please contact Steffan Jones or call us on ++44 1980 847389. Alternatively click HERE if you would like us to contact you.