Rio Marié has exclusive access to more than 500 miles of  the only catch and release, "fly fishing only" river in Brazil. With more than 15 species of peacock bass, regular encounters with fish over 10 lbs and a realistic change of a trophy peacock bass of 20 lb, this is a remarkable fishery.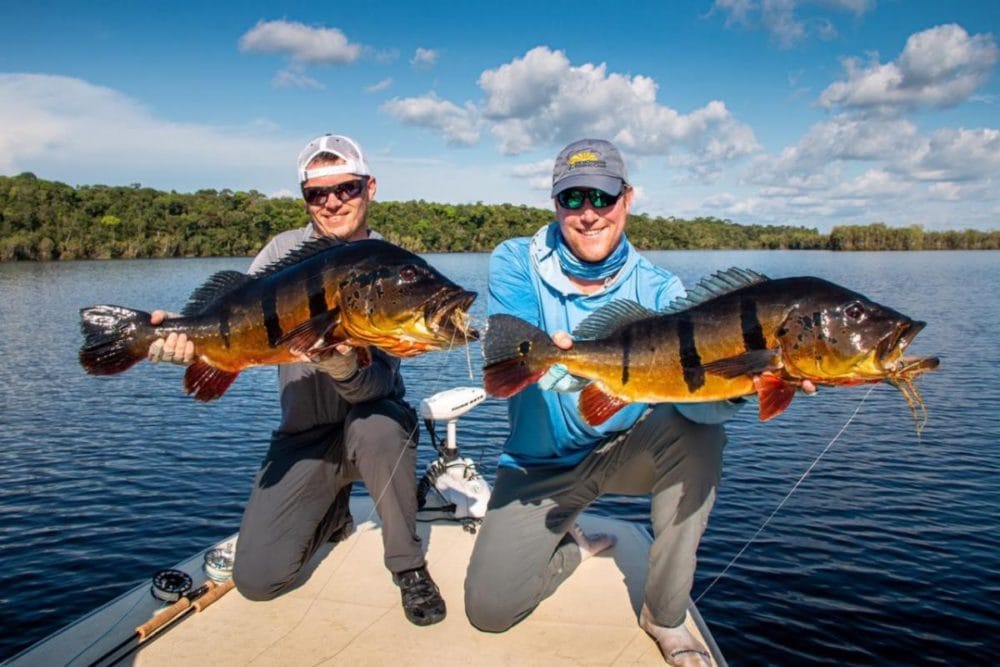 Weather:  Conditions where warm throughout the week, with the occasional shower and overcast patch. Temperatures ranged between 26-32ºC.
River Conditions: Early in the week the water level was quite high, this progressively dropped due to sunny and warm weather. As the water level fell fish activity increased which resulted in some great fishing. Fishing for the trip started at the confluences of the Marie and the Turi Rivers then descended downstream to a area called CEUA – a spot close to the eastern limit of our exclusive fishing area.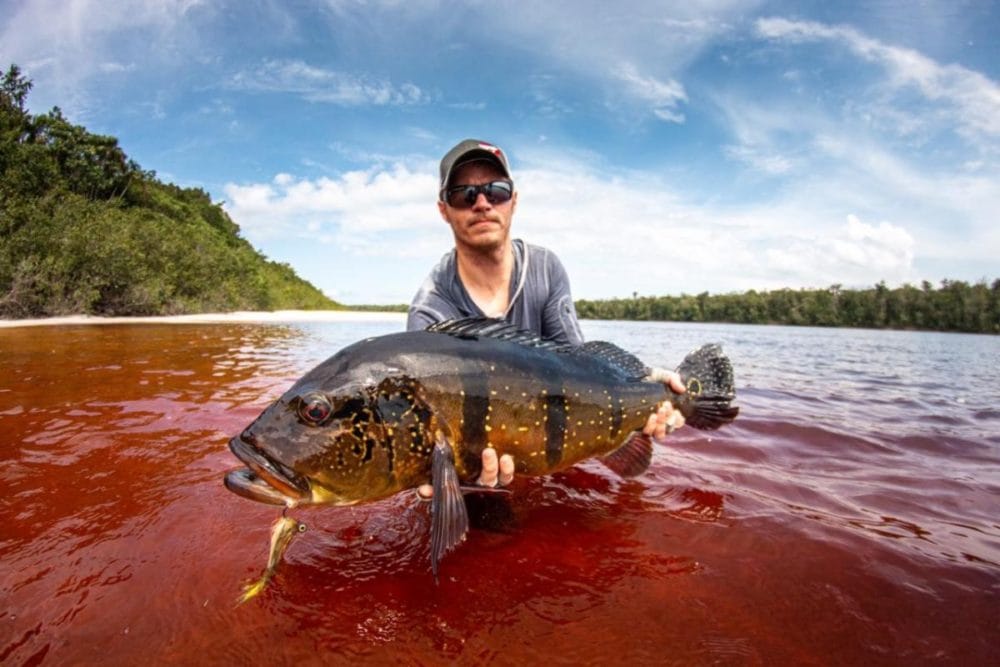 Fishing Stats:
Number of anglers: 10
Butterflies caught: 286
Temensis caught: 36
Temensis over 10lbs: 7
Temensis over 15lbs: 5
Temensis over 20lbs: 1
Highlight of the Week: Without a doubt, the highlight for the week was seeing the level of appreciation these guests had for the breathtaking landscape and wildlife in this part of the Amazon.
If you would like more information please contact Steffan Jones or call us on ++44 1980 847389. Alternatively click HERE if you would like us to contact you.