Rio Marié has exclusive access to more than 500 miles of  the only catch and release, "fly fishing only" river in Brazil. With more than 15 species of peacock bass, regular encounters with fish over 10 lbs and a realistic change of a trophy peacock bass of 20 lb, this is a remarkable fishery.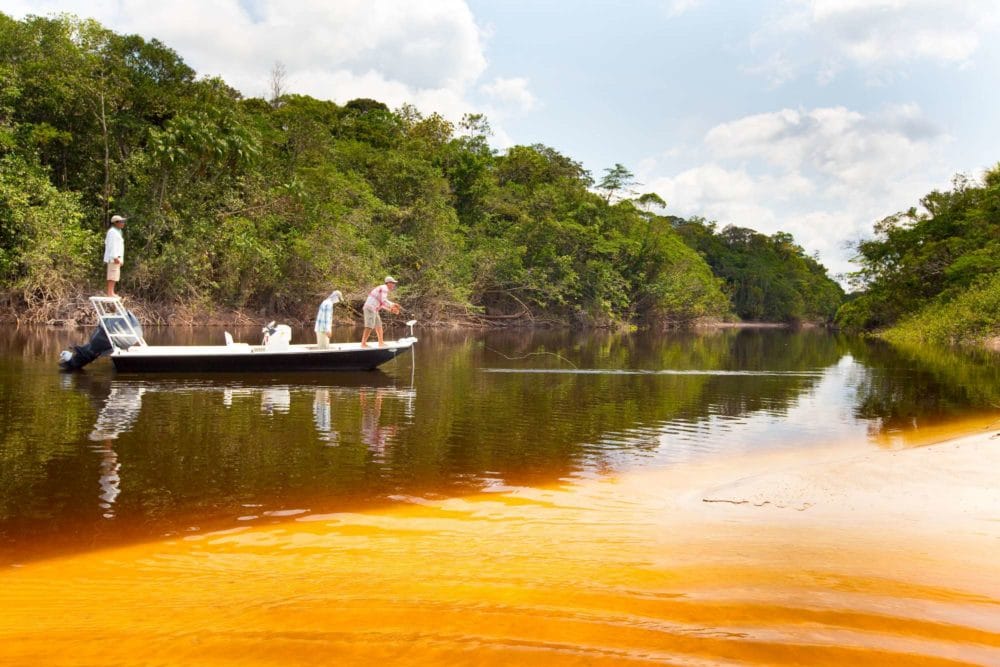 Weather: The weather was sunny for most of the week only disturbed by the occasional afternoon shower. Two nights of rain increased the water level throughout the system. Temperatures ranged between 34-37°C.
River Conditions: The abundance of high water in recent weeks has meant that we have had to travel far up the Rio Turi in order to find the best conditions and fishing. This gamble of travelling further to areas we would not normally fish as much has paid off and we have been rewarded with some excellent fishing.
Fishing Conditions: Despite the challenging conditions of high water the fishing upstream on the Rio Turi has been consistent and at times excellent. The large numbers of butterfly peacock bass that our anglers have caught has kept rods bend and action constant. Although the big peacock bass seemed reluctant to take flies this week we still caught some impressive fish.
Highlight of the Week: Andrew hooking and land a large 18 pound peacock bass in the dying hours of the final day was without a doubt the highlight for the week.This is proof that it is always worth pushing to the end, having faith, and being ready! Along with Andrew's fish there were many double ups throughout the week which made for electric action.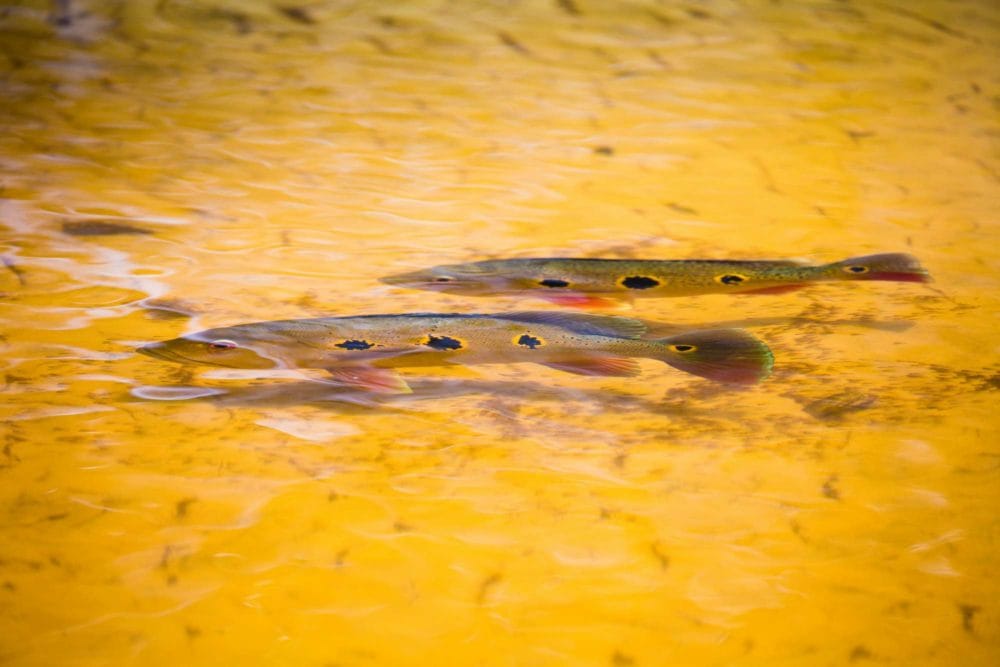 Fishing Stats:  
Number of anglers: 8
Butterflies caught: 326
Temensis caught: 21
Temensis over 10lbs: 4
Temensis over 15lbs: 7
Temensis over 20lbs: 1
If you would like more information please contact Steffan Jones or call us on ++44 1980 847389. Alternatively click HERE if you would like us to contact you.