Pirarucu Catch Report Week 1

With our water a little higher than usual for this time of the season, we have been able to fish inside the lagoons around the main lake. The flooding season this year was especially prolonged. This has allowed us to explore areas that we have not yet been to and return to some of the old favourites that we have been able to fish for some time.
Without a doubt, the highlight of the week was Eduardo catching a two meters and thirteen centimetres Arapaima.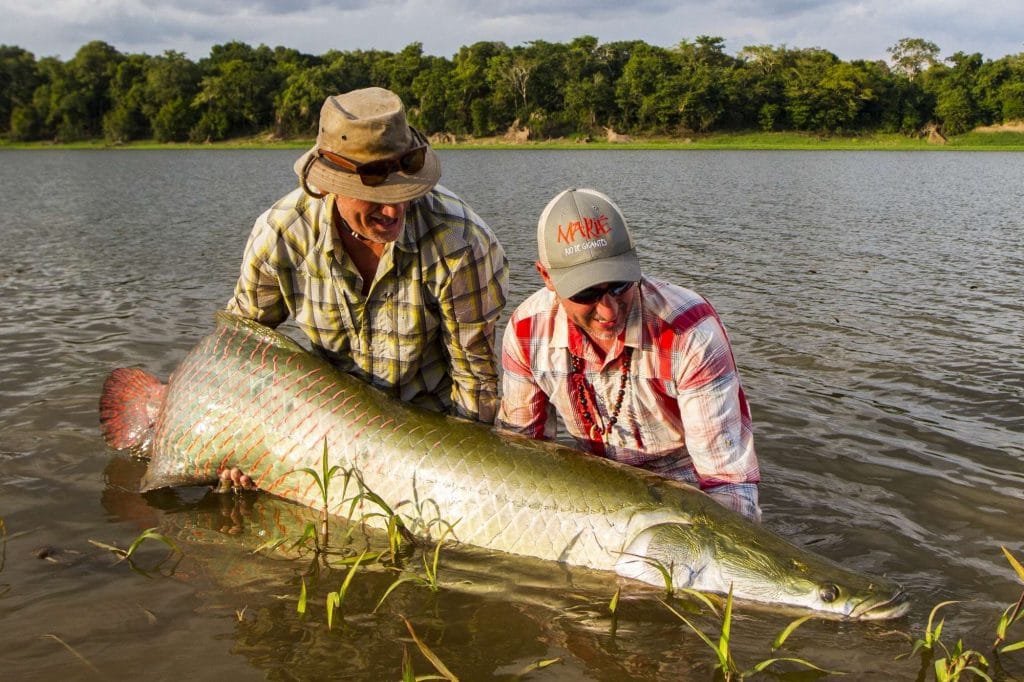 Total number of fish landed in the week:
25 Arapaima
126 Aruanâ
18 Tambaquis
Biggest fish landed in the week:
Pirarucu: 2,13 cm 
Aruanâ: 86 cm 
Tambaqui: 61 cm 
If you would like more information then please do not hesitate to contact us by EMAIL or call our office on +44(0)1980 847 389