Pirarucu, is the first and only exclusive fly-fishing only project allowed and supported by Brazilian Government with focus on Arapaima. Environmental Officials worked together with the local Association to create these very first official sport fishing operations in Brazil.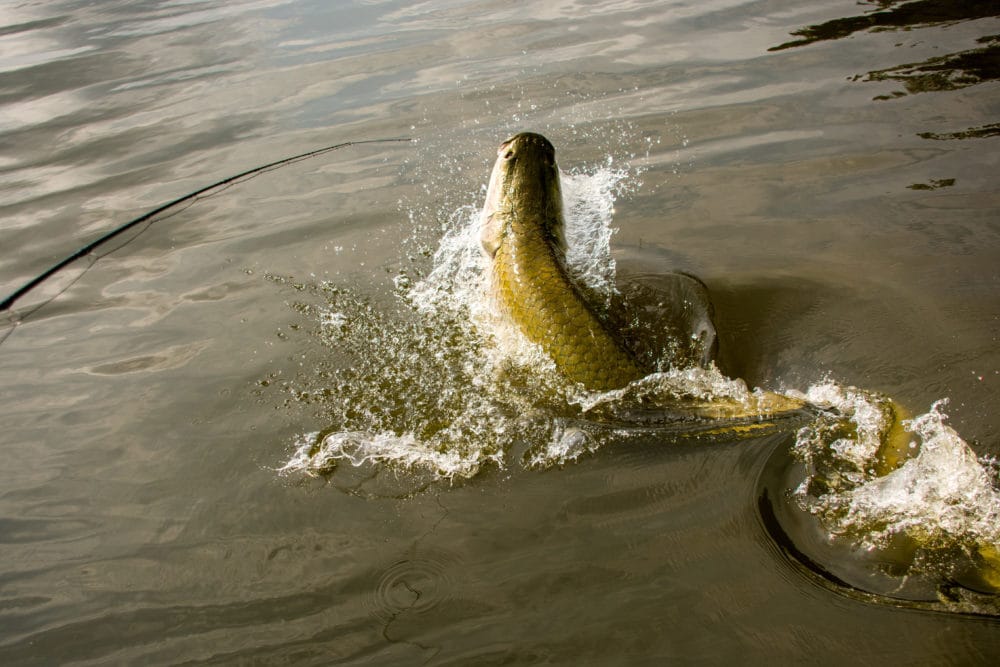 October 9th to 13th
Water Conditions
The water levels came up some during the week and temperatures were approximately 24°C.
Weather Conditions
With temperatures averaging around 29°C conditions were warm and pleasant and a couple of nights of rain helped make the fish more active.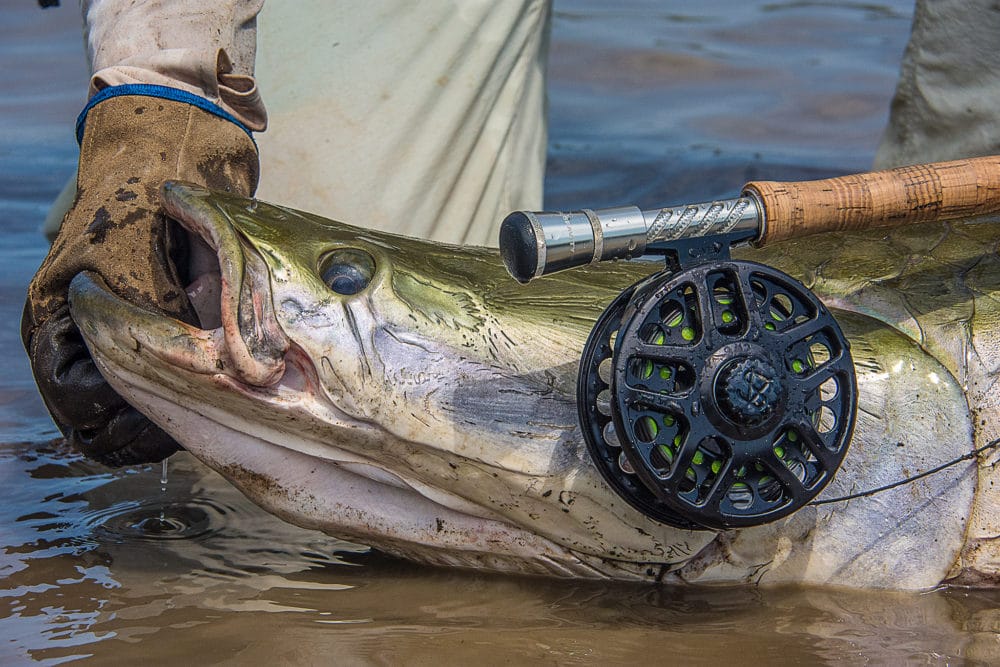 Fishing Conditions
A group of experienced anglers were able to make to most of the good conditions that were had throughout the week and all were able to land arapaima, along with good numbers of arowana of which over forty were landed. Without a doubt the highlight of the week was a huge 237 cm giant which so far is the biggest fish of the season. Some superb action was had using surface techniques for arapaima, this is not always a common so was especially exciting.
Total number of fish landed during the week: 92
Biggest fish landed during the week:
 Arapaima: 237cm
Tambaqui: 64cm
Arowana: 83cm
For more information please contact Steffan Jones or call us on +44 1980 847 389.