Keep an eye on this page for the Pirarucu Lodge 2023 season fishing reports which include highlights and statistics from the season. Pirarucú is an extraordinary jungle lodge set in the largest arapaima reserve in the world.   It's the perfect spot from which to target these ancient fish which can grow to over 400lb and most closely resemble a freshwater tarpon.  We will update the page with all the weekly news from the guides on the ground.

Pirarucu – 2023 season fishing reports: Week 1, 3 to 7 September
In our inaugural week of 2023 season and the water it's just a little high, but is dropping super fast.
Some of the anglers came from a combo trip with Rio Marié and they have also been here before so they know how to put the flies on the right spot.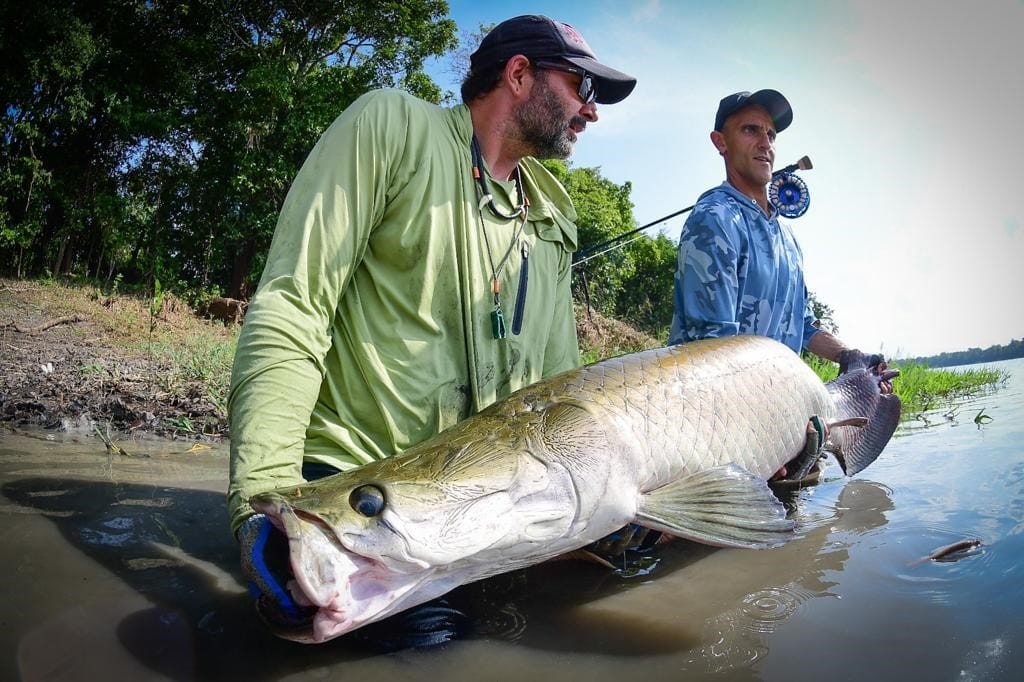 The legendary jungle Angler John "Lucky" Leonard, once again landed a beast, and also our new European friend Ugi went home with monster arapaima checked on the bucket list.

Fishing stats:
Group: 8 anglers
Total number of fish landed in the week – 16
Biggest fish landed in the week by Steve: 177cm
If you have found these Pirarucu Lodge 2023 fishing reports interesting and would like more information then please do not hesitate to contact us by EMAIL or call our office on +44(0)1980 847 389