Rio Marié has exclusive access to more than 500 miles of  the only catch-and-release, "fly fishing only" river in Brazil. With more than 15 species of peacock bass, regular encounters with fish over 10 lbs and a realistic change of a trophy peacock bass of 20 lb, this is a remarkable fishery.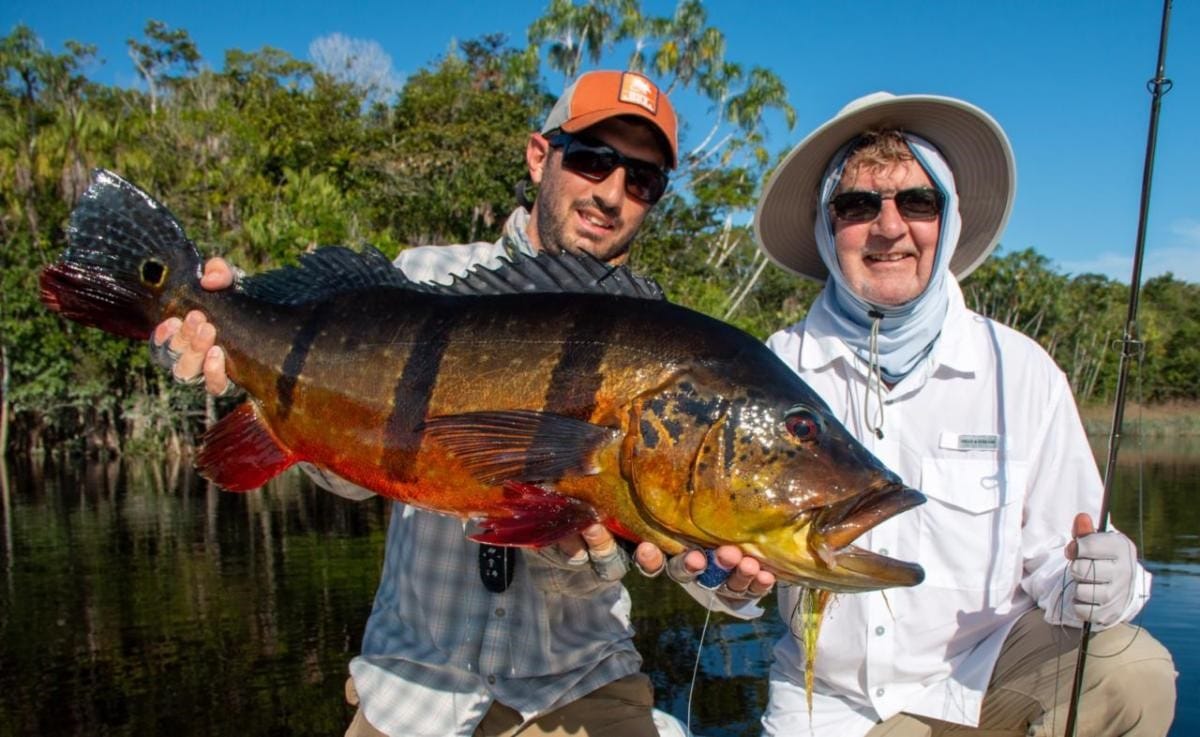 Rio Marié 2019 Season Fishing Report
Week 1: August 22-29, 2019
Conditions
For much of the week the weather proved unpredictable and was a mix of patches of sun, rain and cloud. Temperature remained warm between 30 to 32ºC. After rain the headwaters of the Marié and Turi rose dropping the water temperature to between 26 to 29ºC. Despite the colder temperatures plenty of surface action was had once water warmed around midday.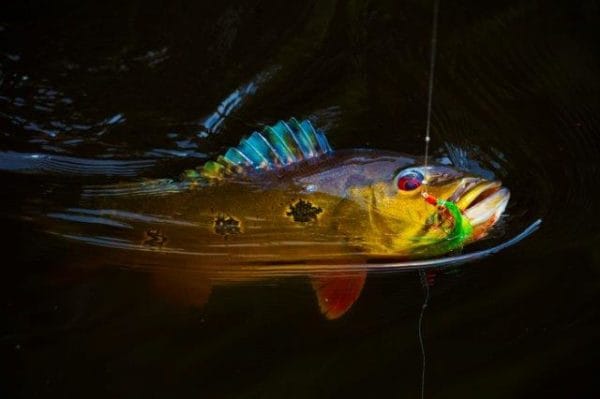 Fishing
Although the best fishing was had downstream on the main body of the Rio Marié, the smaller and more intimate Rubo River produced some good sessions for butterfly peacock bass.Throughout the week plenty of action was had using top water lures, an opportunity that didn't pass Eric who was quick to get to grips with this exiting form of fishing. Ripping back poppers and gurgler's and causing commotion brought Eric big Temensis Peacock bass between twelve and eighteen pounds. Surface fishing also caught the biggest fish of the week a beautiful Temensis measuring 90 centimeters and weighing in at 22.2 pounds! 
Fishing Stats:  
Butterfly Peacock Bass: 94
Temensis Peacock Bass: 22
Two over 10lbs, eight over 15lbs, one over 20lbs
If you would like more information please contact Steffan Jones or call us on ++44 1980 847389. Alternatively click HERE if you would like us to contact you.