Rio Marié has exclusive access to more than 500 miles of  the only catch and release, "fly fishing only" river in Brazil. With more than 15 species of peacock bass, regular encounters with fish over 10 lbs and a realistic change of a trophy peacock bass of 20 lb, this is a remarkable fishery.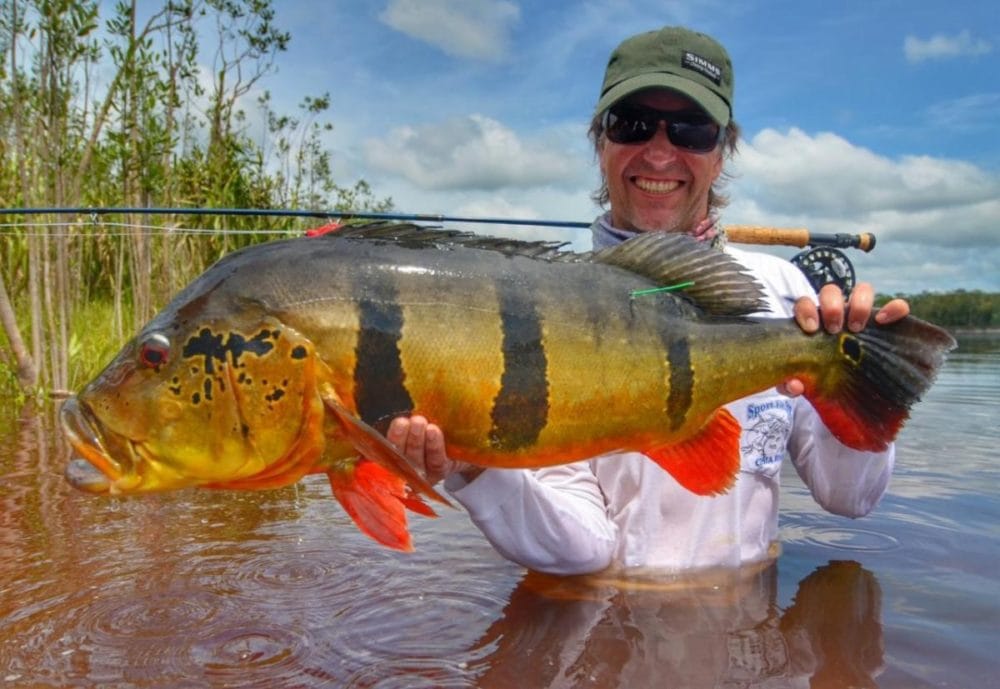 Rio Marié 2019 Season Fishing Report, October 17-24
Weather: Warm weather persisted throughout much of the week with the odd strong shower on some of the more overcast days. Temperatures ranged from 27-32°C.
River Conditions: The water level continuously rose through the week, with this increase in water height came a reduction in temperature in the first layer of the water column.
Fishing Conditions: Due to lower water temperatures the fish were far more active on sunny days and especially in the afternoon once the water had warmed. Through much of the week sinking and intermediate lines produced the best fishing, this was not surprising given the recent rain and conditions. At the start of the week most of the efforts were concentrated at the confluence of the Rubo and the Marie Rivers and this gave some good fishing. As the week progressed the guides descending to the easternmost limit of our fishery in search of clearer water, this proved a effective tactic and lead to great fishing.
Fishing Stats:
Number of anglers: 10
Butterflies caught: 183
Temensis caught: 44
Temensis over 10lbs: 6
Temensis over 15lbs: 11
Temensis over 20lbs: 4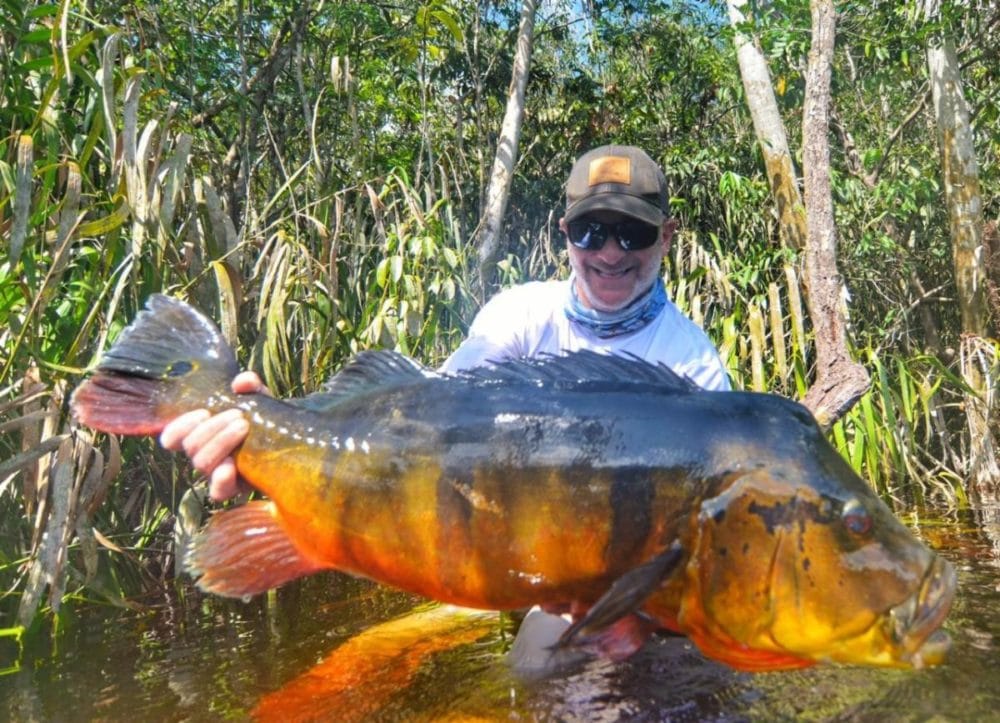 Highlight of the Week:
At the start of the week the fishing conditions were a challenge but our guests pushed through, and their perseverance paid off resulting in everyone having a great week. One guest who had never fly fished before caught his first fish on the fly along with a good number of peacock bass. Among many other highlights, Mitch caught a 23.5-pound giant!
If you would like more information please contact Steffan Jones or call us on ++44 1980 847389. Alternatively click HERE if you would like us to contact you.