Rio Marié has exclusive access to more than 500 miles of the only catch and release, "fly fishing only" river in Brazil. With more than 15 species of peacock bass, regular encounters with fish over 10 lbs and a realistic change of a trophy peacock bass of 20 lb, this is a remarkable fishery.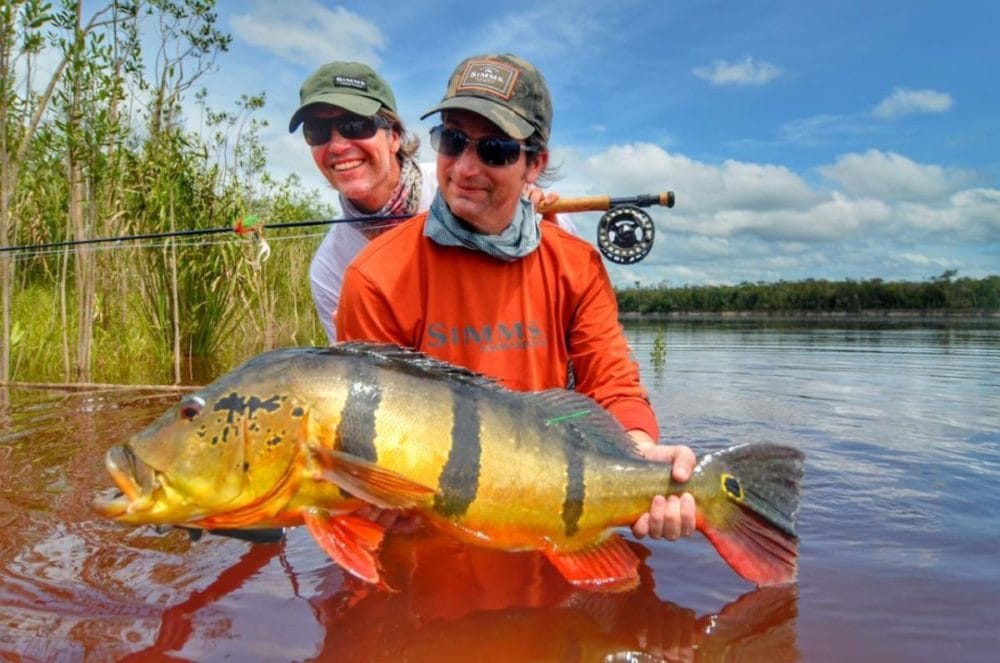 Rio Marié 2019 Fishing Report October 11-17
Weather: Warm was interspersed with some strong showers and overcast days. Temperatures ranged between 27-34°C.
Water Conditions: Threw the week the water level slowly rose, this progressively cooled the water temperature which had a positive effect on fishing conditions.
Fishing Conditions: Cooler water temperatures increased fish activity but also required the use of sinking lines. Although the fish we active, most were holding in deeper water where the temperature was more stable. We started the week fishing the eastern limits of our fishery then progressed west toward the Colombian border, and ended the week at the confluence of the Marie and Rubo Rivers.
Fishing Stats:
Number of anglers: 8
Butterflies caught: 248
Temensis caught: 44
Temensis over 10lbs: 6
Temensis over 15lbs: 6
Temensis over 20lbs: 4
Highlight of the Week: The conditions demanded a high level of skill, but all the anglers met the challenge with persistence and consistency. One guest who was new to fishing, managed to catch a huge twenty pound peacock bass!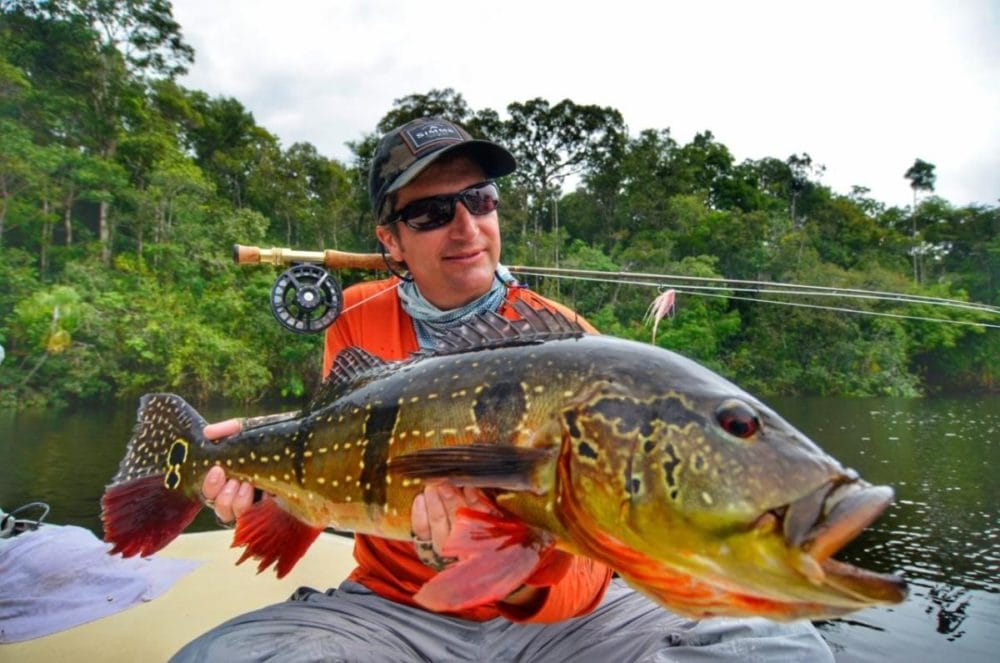 If you would like more information please contact Steffan Jones or call us on ++44 1980 847389. Alternatively click HERE if you would like us to contact you.